30 years after Prozac arrived, we still buy the lie that chemical imbalances cause depression
Verse of the Day
Romans 14:17 For the kingdom of God is not meat and drink; but righteousness, and peace, and joy in the Holy Ghost.
Commentary
This is a great article that goes right to the heart of the Babylonian health system and its promotion of dangerous drugs. Christians need an outpouring of God's joy and peace in their lives to overcome fear and depression and not these dangerous drugs that alter the mind.
May the Holy God of Israel bless and protect you
Galatians 5:22 But the fruit of the Spirit is love, joy, peace, longsuffering, gentleness, goodness, faith, Meekness, temperance: against such there is no law.
Hard Left/ Health and Nutrition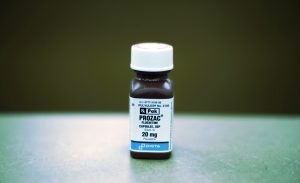 30 years after Prozac arrived, we still buy the lie that chemical imbalances cause depression 12/31/17  This is a great article that goes right to the heart of the Babylonian health system and its promotion of dangerous drugs. Christians need an outpouring of God's joy and peace in their lives to overcome fear and depression and not these dangerous drugs that alter the mind.
2 Timothy 1:7  For God hath not given us the spirit of fear; but of power, and of love, and of a sound mind.

"One reason the theory of chemical imbalances won't die is that it fits in with psychiatry's attempt, over the past half century, to portray depression as a disease of the brain, instead of an illness of the mind. This narrative, which depicts depression as a biological condition that afflicts the material substance of the body, much like cancer, divorces depression from the self. It also casts aside the social factors that contribute to depression, such as isolation, poverty, or tragic events, as secondary concerns. Non-pharmaceutical treatments, such as therapy and exercise, often play second fiddle to drugs.
In the three decades since Prozac went on the market, antidepressants have propagated, which has further fed into the myths and false narratives we tell about mental illnesses. In that time, these trends have shifted not just our understanding, but our actual experiences of depression."
Pedophilia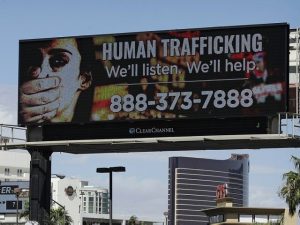 Trump Designates National Slavery, Human Trafficking Prevention Month 12/30/17  Let's hope that this outreach bags a load of pedophiles and breaks up their rings! I am very thankful that the President did this.
Luke 17:2  It were better for him that a millstone were hanged about his neck, and he cast into the sea, than that he should offend one of these little ones.

"President Donald Trump issued a proclamation designating January 2018 and National Slavery and Human Trafficking Prevention Month.
"During National Slavery and Human Trafficking Prevention Month, we recommit ourselves to eradicating the evil of enslavement," President Trump wrote in the official proclamation. "Human trafficking is a modern form of the oldest and most barbaric type of exploitation. It has no place in our world."
"We also pledge to do all in our power to end the horrific practice of human trafficking that plagues innocent victims around the world," the president continued.
Trump said that about 25 million people are currently victimized in human trafficking cases that involve both sexual slavery and forced labor."
American Politics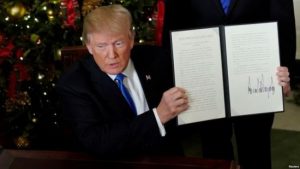 New Trump Executive Order Targets Clinton-Linked Individuals, Lobbyists And Perhaps Uranium One 12/28/17  This is a very interesting article about an Executive Order the President just signed. It is going to affect many lobbyists dealing with corrupt nations, and it could have a big impact on the Clinton Crime Cartel. What the law does is allow law enforcement to seize the assets of anyone dealing with criminals!
"In fact, anyone in the world who has "materially assisted, sponsored, or provided financial, material or technological support for, or goods or services" to foreigners targeted by the Executive Order is subject to frozen assets.
The EO, based on the 2016 Global Human Rights Accountability Act, immediately added 13 foreign individuals to a list of "Specially Designated Nationals" (SDN) maintained by the Office of Foreign Assets Control (OFAC) – several of whom have ties to the Clintons, the Clinton Foundation, or Clinton associates (details below). Moreover, the Treasury Department sanctioned an additional 39 people, for a total of 52 under the new order – including the son of Russia's prosecutor general.
Last Week's Executive Order could have serious implications for D.C. lobbyists who provide "goods and services" (e.g. lobbying services) to despots, corrupt foreign politicians or foreign organizations engaging in the crimes described in the EO. "Virtually every lobbyist in DC has got to be in a cold sweat over the scope of this EO," said an attorney consulted in the matter who wishes to remain anonymous.
And because the phrase "person" means "an individual or entity" in the order – any US organization which merely employs a foreigner engaging in the listed offenses is also subject to frozen assets. "Consider, what would happen if Apple, say employed a foreign national who bribed a PRC official for government approvals? How about a hypothetical case of a company like Northrop or Boeing where an employee, or consultant, who is a foreign national bribes a Saudi official to direct government purchases of airplanes and military equipment? At least some or all of their assets could be frozen."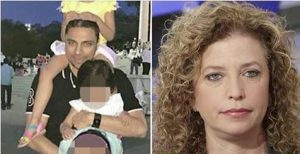 Trump draws attention to case against ex-Dem IT aide Imran Awan12/29/17 Video)  There are so many crimes involving the Democrats that I can't keep up with all of them. I forgot about this one!
This is a great job by the President to keep the light on these crimes, so the remaining Deep State can't bury them. He needs to constantly bring crimes like this to the light, so the Dems can be put in jail, along with any Republicans that are like these criminals!
Our days of mourning are over as Trump is going to tear apart the swamp and free us the DC swamp criminal cartel!
Proverbs 29:2 When the righteous are in authority, the people rejoice: but when the wicked beareth rule, the people mourn.

"President Trump is drawing attention to the mysterious federal court case against Imran Awan, the former IT aide to a number of congressional Democrats, including former Democratic National Committee chairman Debbie Wasserman Schultz.
"Whatever happened to this Pakistani guy who worked with the DNC?" the president asked in an interview published Thursday by the New York Times.
A grand jury in August returned an indictment in the U.S. District Court for the District of Columbia charging Awan and his wife, Hina Alvi, with a total of four counts, which included federal bank fraud and conspiracy. Awan has pleaded not guilty to all charges.
"Whatever happened to them?" Trump continued. "With the two servers that they broke up into a million pieces? Whatever happened to him?"
The president brought up the case while denying any collusion between his campaign and the Russians during the 2016 election."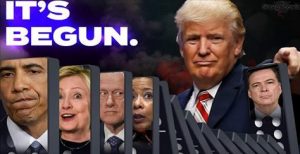 BREAKING: Senator Lindsey Graham Just Confirmed The Steele Dossier Was Used For 2016 FISA Warrant… 12/31/17  I watched the interview of Senator Graham, and it was really good. He was very clear that he read the FBI information about the dossier, and there should be a special prosecutor appointed to investigate the FBI and Justice Department.
Proverbs 28:5  Evil men understand not judgment: but they that seek the LORD understand all things.

"Senator Lindsey Graham just confirmed the sketchy Steele Dossier was used to get the wiretap and surveillance warrant from the FISA court. Brian Kilmead understood what he was hearing was serious, but didn't quite catch the specific gravity of it. Watch at 04:10:
This is critical and important because the specific use of the Steele Dossier underpins the BIG UGLY and exposes the entire top-tier apparatus of the FBI Counterintelligence Division (Peter Strzok, Bill Priestap, James Baker, Andrew McCabe) and the DOJ National Security Division (John Carlin, Stuart Evans, Mary McCord and Sally Yates), as well as DOJ Bruce Ohr and FBI lawyer Lisa Page directly to "conspiracy" charges."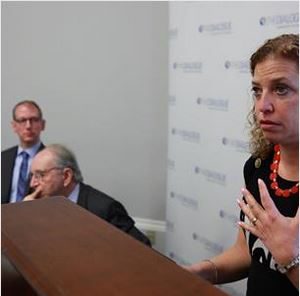 Attorney who sued DNC for fraud admits Seth Rich and Shawn Lucas were both witnesses in his case 12/30/17  There were rumors that Seth Rich was going to testify about corruption in the DNC, which means the Clinton Crime Cartel. It is now official that Rich was going to testify! Another Clinton related murder with no arrest, and the investigation just drops off the radio! It appears to be another case of Clinton Arkancide. The bodies are piling up!
"Attorney Jared Beck recently took to Twitter where he explained on the record that Seth Rich and Shawn Lucas were witnesses in his year-long class-action legal battle with the Democratic National Committee over the organization's mishandling of the 2016 Primary before both Rich and Lucas mysteriously turned up dead.
The Beck & Lee suit came to a screeching halt in late-August after the case was dismissed by a Florida judge following then DNC Chairman Debbie Wasserman-Shultz's resignation in July."
Hard Left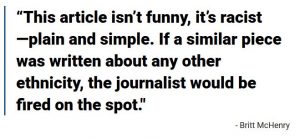 BuzzFeed slammed for 'bigoted piece of filth' article claiming white people ruin America 12/28/17 (Video)  The crazy hatred of white people and the American culture had been confined to the college campuses, but it is being mainstreamed in leftist media. What they hate is that the foundation of America is Christian. This is at the very root of their insane hatred.
If you follow my posts on this topic, I think you can see how they have a lot in common with the Muslims. What is going to happen is the Hard Left soon is going to try and openly bully us. Right now it is mostly rhetoric, but their hatred is so great, they will attempt to bully and cower us. This is going to be a BIG mistake by them.
Proverbs 11:21  Though hand join in hand, the wicked shall not be unpunished: but the seed of the righteous shall be delivered.

" Media Research Center Vice President Dan Gainor told Fox News that "openly liberal media have finally outed themselves" and left-leaning media members think "it's OK to be racist or sexist, as long as their targets are white and male" with conservative values.
"The easy test of this is try imagining a bigoted piece of filth like this being written about any other group. Picture the '37 Things Black People Need To Stop Ruining In 2018' headline and then wait for Twitter to shut down your account," Gainor said.
Gainor called BuzzFeed "openly bigoted" but said "major media will let them get it away it" because many would-be critics are just as guilty.
"Instead of hating white people, maybe Buzzfeed should thank them. The unemployment rate remains at a 17-year low, and the economy grew last quarter at its fastest pace since 2015. Minorities, including Hispanics and Blacks, are seeing historic lows in unemployment across the country," McHenry said."
As the World Has Done to Israel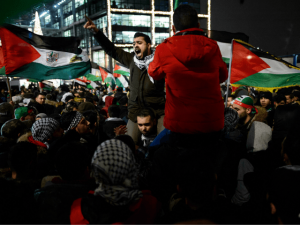 German Jewish Leader Warns That Jews May Require Police Protection As Anti-Semitism Escalates 12/31/17  Sweden, France and Germany are leading the way in Anti-semitism. With the vast amount of Muslims pouring into Europe. this is only going to get worse.
Revelation 22:20  He which testifieth these things saith, Surely I come quickly. Amen. Even so, come, Lord Jesus.

"Aggressive anti-Semitism, from verbal hostility on the Internet and in the analogue world to desecration and destruction to physical attacks are commonplace in Germany," she said.
"Jewish life can only take place in public under police protection and the strictest security precautions, or it must be completely cancelled for security reasons," Knobloch added.
The Jewish leader spoke about several recent anti-semitic cases including the vandalism of a Menorah in the city of Heilbronn, and the cancellation of a public Menorah lighting in Mülheim/Ruhr due to security issues.
"anti-Semitism is strengthening on the right and the left, in the Muslim community and also in the middle of society. That's why we need an anti-Semitism commissioner," Knobloch said, requesting that the German Federal government appoint an official with "strong powers"
Science: 666 Surveillance System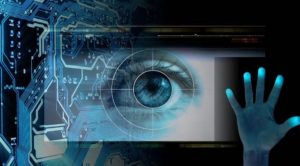 Russia Planning National Biometric Database For Banking Next Year, Expanding Worldwide Trend 12/31/17  It is starting off as voluntarily, but I'm sure it soon will be mandatory. As the technology has developed, more countries will come under this until the entire world can be united under one system. This will put awesome power in the hands of the world government which has to come!
Revelation 13:16-18  And he causeth all, both small and great, rich and poor, free and bond, to receive a mark in their right hand, or in their foreheads: And that no man might buy or sell, save he that had the mark, or the name of the beast, or the number of his name. Here is wisdom. Let him that hath understanding count the number of the beast: for it is the number of a man; and his number is Six hundred threescore and six.

"Russia is to start a biometric database for financial services starting next summer, the Central Bank of Russia said in a statement.
The system, although not mandatory, will extend access to banking by letting customers open accounts without having to visit a banking branch. This is all in an effort to "digitize" financial services. The regulator noted that data would only be stored with a person's consent.
However, what the biometric database will include is worrying to say the least.
The biometric database will incorporate images of faces, voice samples and, eventually, irises and fingerprints."
World War 3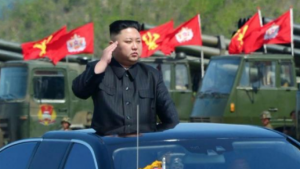 North Korea says it will continue preparing 'pre-emptive attacks with nuclear force' 12/30/17  Possible war with NK is one of the leading stories carrying into 2018. This is a very serious situation.
Revelation 22:20  He which testifieth these things saith, Surely I come quickly. Amen. Even so, come, Lord Jesus.

"North Korea promised on Saturday to continue preparing "pre-emptive attacks with nuclear force" in the face of U.S. "blackmail," according to The Associated Press.
"Do not expect any change in its policy," the state's official media arm, the Korean Central News Agency (KCNA) said Saturday. "Its entity as an invincible power can neither be undermined nor be stamped out."
KCNA said North Korea has been working toward "bolstering the capabilities for self-defense and pre-emptive attacks with nuclear force," in response to ongoing "nuclear threat and blackmail and war drills" by the U.S."

1 Corinthians 1:18-19  For the preaching of the cross is to them that perish foolishness; but unto us which are saved it is the power of God. For it is written, I will destroy the wisdom of the wise, and will bring to nothing the understanding of the prudent.