WORLD WAR 3: NORTH KOREA AND AXIS OF EVIL
Verse of the Day
 Revelation 1:7 Behold, he cometh with clouds; and every eye shall see him, and they also which pierced him: and all kindreds of the earth shall wail because of him. Even so, Amen. 
 Commentary
Georgann, who helps me with the blog, is very sick and unable to work on the blog. It takes an incredible amount of time to set up the blog and post it. I will have to do it until she gets better. What I am going to do is post a few articles, but then post the blog two or three times a day. I just don't have the time needed to post 10 articles at once. I have a tremendous backlog of articles to post, and I will try and get to them.
There are correlations between Hurricanes Harvey and Irma with Israel and also sin. I will post this after this posting.
What is very important is war with North Korea could break out at anytime. I believe that North Korea is a surrogate of China and possibly Russia. Because of this, NK could attack nothing that these nations are with them. This now is a very dangerous time because an NK attack would start WW3.
May the Holy God of Israel bless and protect you.
WORLD WAR 3: NORTH KOREA AND AXIS OF EVIL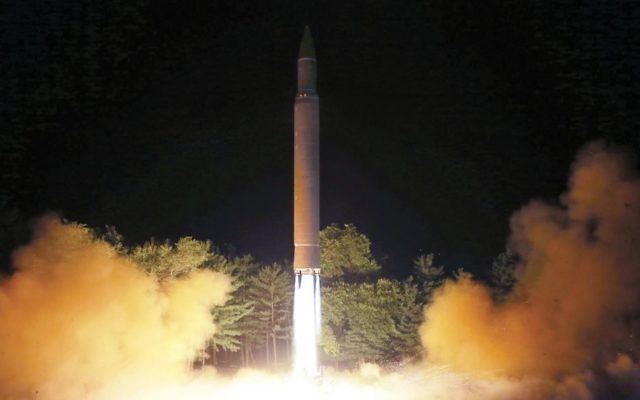 "North Korea nukes came with help from Iran or Russia" 09/11/17  I have said for years that NK was a surrogate of China, but it is also possible that Russia is also involved. It is to the great advantage of China, Russia and Iran that NK enter into a war with the USA. If the NK can weaken America, then it is that much easier for these nations to feat the US. Because of how advanced NK now is with missiles and nuclear weapons, it does appear NK now is ready for war. When the war breaks out, it will soon expand into WW3. There is no stopping this war as it will part of God judging the nations.
One thing is for sure, and that is Israel will be left standing, God's prophetic plan will go forward.
Revelation 22:20 He which testifieth these things saith, Surely I come quickly. Amen. Even so, come, Lord Jesus.
From the article:"British officials reportedly suspect that North Korea was able to develop its nuclear arsenal quicker than expected due to help from Iran and possibly Russia. "It is not credible that North Korean scientists alone brought about the technological advances," government sources told the UK's Sunday Telegraph. The sudden surge in technological capability by the Pyongyang regime reportedly points to help from elsewhere. "North Korean scientists are people of some ability, but clearly they're not doing it entirely in a vacuum," an unnamed government minister told the paper. British authorities suspect that Iran has offered behind-the-scenes technological assistance for Pyongyang's nuclear program, though others think that Russia may have provided some of the know-how. "There is currently an investigation into exactly how the country has managed to make this leap in technological ability," UK Foreign Secretary Boris Johnson said last week. "We are looking at the possible role that may have been played, inadvertently or otherwise, by some current and former nuclear states."
WORLD WAR 3: NORTH KOREA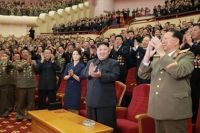 "Ahead of UN Sanctions Vote, N. Korea Says US Risks 'Greatest Pain and Suffering' Ever" 09/11/17 The man has long range ICBM missiles and nuclear weapons to go along with it. He is not bluffing about his weapons, so we most take serious threats like this.
If he has China, Russia and Iran behind him, he just might launch an attack. Anything could trigger a war with between NK and the US.
1Thess 5:23 And the very God of peace sanctify you wholly; and I pray God your whole spirit and soul and body be preserved blameless unto the coming of our Lord Jesus Christ.
From the article: "Ahead of a possible showdown in the U.N. Security Council over a U.S.-led bid to enact the toughest sanctions yet on North Korea, Kim Jong-un's regime warned Monday that the U.S. would pay "due price." Should the sanctions resolution pass, it said, Pyongyang's forthcoming measures "will cause the U.S. the greatest pain and suffering it had ever gone through in its entire history."
The characteristically hyperbolic statement from the regime's foreign ministry likened the U.S. to a "bloodthirsty beast" and said the world will witness how North Korea "tames the U.S. gangsters by taking series of action tougher than they have ever envisaged." The U.S. Mission in New York has informed the Security Council it will seek a vote Monday on a draft resolution imposing additional sanctions on the regime, following its test last weekend of what it described as a missile-mountable hydrogen bomb."