Arkancide: lawyer of WikiLeaks founder Julian Assange dead
Verse of the Day
Proverbs 29:2 When the righteous are in authority, the people rejoice: but when the wicked beareth rule, the people mourn.
Commentary
Once again, I've posted great articles to keep you on the cutting edge of world events.
It is amazing to watch as the body count of people who are dangerous to the Clintons continues to grow. These deaths are being called Arkancides! So many people around them are murdered, said to have committed suicide or die in strange ways. If they are behind these deaths, what network do they have to carry this out? They are really dangerous people for the nation – and for anyone who is deemed dangerous to their empire.
May the Holy God of Israel bless and protect you.
1 Thessalonians 5:23 And the very God of peace sanctify you wholly; and I pray God your whole spirit and soul and body be preserved blameless unto the coming of our Lord Jesus Christ.
American Politics
Arkancide: lawyer of WikiLeaks founder Julian Assange dead 08/19/16  Once the Clintons get near power, people that might cause trouble for them start dying.
The lawyer for Assange just committed "suicide" by being killed by a train! What a message to Assange that they are after him. Jones' death makes 5 connected to the DNC and the Clintons in the last few weeks.
"Neil Tyson reports for The Sun that on April 18, 2016, John Jones, one of Britain's top human rights lawyers who represented Assange, had died in an apparent suicide. (Assange, 44, has been holed-up for four years in the Ecuador Embassy in London, after the Swedish government tried to extradite him for questioning on rape charges.)
A spokesman for British Transport Police (BTP) said it was called to West Hampstead rail station in north London at 7:07 a.m. on Monday, April 18, after a man was struck by a train. The spokesman added that the man "was pronounced dead at the scene. The man's death is not being treated as suspicious. A file will be prepared for the coroner."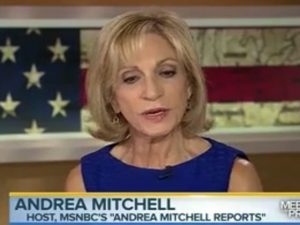 Clinton Sexual Assault Accusers Paula Jones, Kathleen Willey Unite Against NBC's Andrea Mitchell 08/19/16  The thought of Bill Clinton being called the "First Gentlemen" wants to make me to vomit. This man is a serial rapist and got away with it!
The feminists protect him so intensely that they attack women who come out about being raped by Clinton!
This is mind numbing that America is so reprobate that we have the Clintons running for the presidency when they are rapists, pathological liars, treasonous, disbarred, extortionists and only the Lord knows what else!
"Kathleen Willey and Paula Jones, both of whom have accused Bill Clinton of sexual assault, are standing up for Clinton rape accuser Juanita Broaddrick.
Willey and Jones are demanding that NBC News Anchor Andrea Mitchell issue a public apology for baselessly calling Broaddrick "discredited" during a segment that aired May 19 on the highly-rated Today Show.
Following a letter from Broaddrick's attorney demanding a retraction, NBC deleted the "discredited" referenced from the Internet version of Mitchell's report. But NBC has not fulfilled Broaddrick's request, which she says was communicated in the letter, for an apology from Mitchell on the Today Show, as well as an acknowledgement on the show and on NBC's website that there is no information indicating that Broaddrick's story is untrue."
Top 5 Most Antisemitic Things Hillary Clinton Has Done 08/20/16  She is very dangerous when it comes to Israel. She backed the Muslim Brotherhood in Egypt when it openly proclaimed they wanted to kill all the Jews and make Jerusalem the capital of an Islamic caliphate!!!
Psalm 122:6  Pray for the peace of Jerusalem: they shall prosper that love thee.

"1. Attacking Bernie Sanders for his religion.
2. Embracing the antisemitic Black Lives Matter movement.
3. Promoting anti-Israel articles by anti-Israel authors.
4. Kissing and embracing terrorist Yasser Arafat's wife after she accused Israel of gassing Palestinians.
5. Supporting the Iran deal, the ransom, and Tim Kaine."
History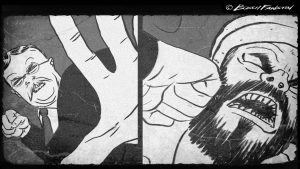 WHEN TEDDY ROOSEVELT BANNED MUSLIMS FROM AMERICA 08/18/16  This is a great article and I learned a lot from it about US history and banning Muslims from America.
"The battle had begun earlier when President Theodore Roosevelt had declared in his State of the Union address back in 1906 that Congress needed to have the power to "deal radically and efficiently with polygamy." The Immigration Act of 1907, signed into law by President Theodore Roosevelt, had banned "polygamists, or persons who admit their belief in the practice of polygamy."
It was the last part that was most significant because it made clear what had only been implied.
The Immigration Act of 1891 had merely banned polygamists. The newest law banned anyone who believed in the practice of polygamy. That group included every faithful believing Muslim.
The Ottoman Empire's representatives argued that their immigrants believed in the practice of polygamy, but wouldn't actually take more than one wife. This argument echoes the current contention that Muslim immigrants may believe in a Jihad against non-Muslims without actually engaging in terrorism. That type of argument proved far less convincing to Americans than it does today."
Hard Left
LONDON'S MUSLIM MAYOR INTRODUCES THE THOUGHT POLICE 08/19/16  Remember, the reprobates all think alike. What they are doing in Europe is exactly what they are thinking of doing in America. They will use this as an excuse to censor all speech that they don't like.
All fascist totalitarian groups do this, all of them. They pass it off as it is for our good!

"London's new Muslim mayor, Sadiq Khan, is allocating over two million dollars (£1,730,726) to an "online hate crime hub" enabling police to track and arrest "trolls" who "target…individuals and communities."
There can be no doubt, given the nature of the British political establishment today, which "trolls" these new Thought Police will be going after, and which "communities" will be protected from "hate speech." "Islamophobia," which David Horowitz and I termed "the thought crime of the totalitarian future," is now going to bring down upon the hapless "trolls" the wrath of London's Metropolitan police force — and this totalitarian new initiative shows yet again how easily the Leftist and Islamic supremacist agendas coincide and aid each other.
"The Metropolitan police service," said a police spokesman, "is committed to working with our partners, including the mayor, to tackle all types of hate crime including offences committed online." Given the fact that Khan, in a 2009 interview, dismissed moderate Muslims as "Uncle Toms" and has numerous questionable ties to Islamic supremacists, it is unlikely that he will be particularly concerned about "hate speech" by jihad preachers (several of whom were just recently welcomed into a Britain that has banned foes of jihad, including me)."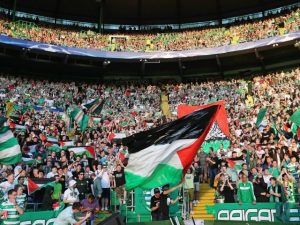 Hamas Praises Celtic Glasgow Fans For Waving Palestinian Flags 08/20/16  I have reported several times about how hard Scotland has become against the Jews and Israel. The most egregious act was when they flew the Palestinian flag over the capital of Scotland! The Scots have brought a huge curse on themselves. I can see Scotland crushed by God's cruses.
Obadiah 1:15  For the day of the LORD is near upon all the heathen: as thou hast done (to Israel), it shall be done unto thee: thy reward shall return upon thine own head.

"The Scottish football team Celtic Glasgow has won praise after its fans flew Palestinian flags during a Champions League match against Israel's Hapoel Beersheba on Wednesday, in which the Israeli team was defeated 5 to 2.
Hamas officials acknowledged the Scottish club's gesture, and so did many Arab social media users.
Hamas commander Izzat Risheq posted a picture of thousands of Celtic fans waving Palestinian flags, saying "a deep gratitude to the fans of Celtic Glasgow for siding with Palestine when playing against a Zionist team."
World War 3
Chinese Navy holds deep-sea combat drills in Sea of Japan amid mounting tensions 08/19/16  The constant drum beat of war. It seems that nation after nation is preparing for the coming of WW3!
Revelation 22:20 He which testifieth these things saith, Surely I come quickly. Amen. Even so, come, Lord Jesus.
"China's navy has carried out deep-sea military exercises in the Sea of Japan, just days after Tokyo warned against escalating tensions in the region following a record number of Chinese government vessels being spotted around a group of disputed islands.
As reported by the Xinhua newspaper, citing a source in the navy, the exercises started on Thursday and lasted through Friday. The source did not disclose the exact location of the drills, but said they were done in a "certain part of the Sea of Japan."
The Chinese military's official newspaper, the People's Liberation Army Daily, reported that among the vessels taking part in the exercises were a missile destroyer, two frigates, and a supply ship of the Jingzhou distant sea training fleet – all returning from 'Rim of the Pacific' (RIMPAC) multinational naval exercises hosted by the United States in Hawaii. These were 'battling' against vessels of the East China Sea Fleet. The exact number of the ships taking part in the exercises was not given."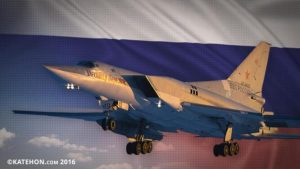 A Russian base in Iran: a fundamental change in the balance of power in the region 08/19/16  This is a really good article full of great information to keep you on the cutting edge of what is happening with Russia in the Middle East.
"News agencies spread information that Russia and Iran have agreed on the deployment of Russian strategic bombers at the air base Hamedan on a long term basis. This information was confirmed by Iranian officials.
Chairman of the Security Council of Iran Ali Shamkhani said that the Iranian side will provide its infrastructure for Russia to combat terrorism. Russian strategic bombers in Iran dramatically change the geopolitical situation in the Middle East.
The combat range of the Tu-22M3 aircraft at supersonic speed is 1850 km and the maximum range is about 3000 km. This allows them to cover the whole of the Middle East. The area is now controlled by Russian aircraft includes Israel, Palestine, Jordan, Lebanon, Syria, Egypt, Turkey, Saudi Arabia, Oman, Qatar, Bahrain, UAE, Yemen, Iran, the waters of the Persian Gulf.
Within range are US military bases, all strategic places of Wahhabi monarchies of the Persian Gulf and the terrorist infrastructure in the region. The flight time to Riyadh is less than half an hour."
Jerusalem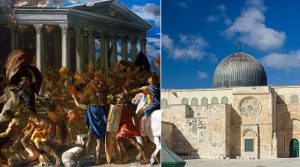 The Temple Mount and UNESCO 09/19/16  Just as the Bible states, in the end, world events are going to focus on Jerusalem.
Zechariah 12:3 And in that day will I make Jerusalem a burdensome stone for all people: all that burden themselves with it shall be cut in pieces, though all the people of the earth be gathered together against it.

(You do not have to be a historian to know that Jerusalem was originally a Jewish city with, later, Christian connections and, later still, weak Islamic connections. The second Jewish Temple, completed by King Herod in 19 BCE, was destroyed by the Romans in 70 CE. The current Aqsa Mosque (left) on the Temple Mount was first built in the year 705, seventy-three years after Muhammad's death in 632, and rebuilt several times after earthquakes.)

"The attempts to deny any ancient and ongoing Jewish presence in Jerusalem, to say there was never a first let alone a second Temple and that only Muslims have any right to the whole city, its shrines and historical monuments, have reached insane proportions.

Is this really what it boils down to? The Islamic State rules the international community? Including UNESCO?
The world is outraged when it sees the stones of Palmyra tumble, or other great monuments of human civilization turn to dust. But that same world is silent when the Palestinian Arabs and their supporters Islamise everything by calling into question the very presence of the Jewish people in the Holy Land."
Judges 9:56-57  Thus God rendered the wickedness of Abimelech, which he did unto his father, in slaying his seventy brethren: And all the evil of the men of Shechem did God render upon their heads: and upon them came the curse of Jotham the son of Jerubbaal.