Australia: 'Survivors have waited too long': 4000 institutions named in sex abuse royal commission
Verse of the Day
Luke 12:3  Therefore whatsoever ye have spoken in darkness shall be heard in the light; and that which ye have spoken in the ear in closets shall be proclaimed upon the housetops.

Commentary
In Australia, if 6500 came forward about the sex abuse, then the real number could be 50,000 or more. The reason these pedophile rings exist is that many of the abusers are in high positions of power and can block exposure and prosecution! What is it with power and sexually abusing children?
We know this is going on in America, but only through the Lord can these predator rings be cracked and the criminals brought to justice. Bringing down these pedophiles is all part of draining the DC swamp.
May the Holy God of Israel bless and protect you.
1 Corinthians 6:9-11 Know ye not that the unrighteous shall not inherit the kingdom of God? Be not deceived: neither fornicators, nor idolaters, nor adulterers, nor effeminate, nor abusers of themselves with mankind, Nor thieves, nor covetous, nor drunkards, nor revilers, nor extortioners, shall inherit the kingdom of God. (11) And such were some of you: but ye are washed, but ye are sanctified, but ye are justified in the name of the Lord Jesus, and by the Spirit of our God.
Pedophilia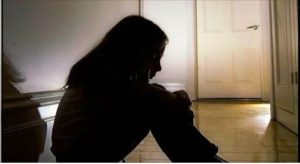 Australia: 'Survivors have waited too long': 4000 institutions named in sex abuse royal commission 03/28/17
"Survivors have waited too long for an effective response to their suffering and the future protection of Australian children must be given the highest priority," he said.
Justice McClellan and five commissioners have heard the testimony of more than 6500 child sexual abuse survivors in private sessions, with another 2000 people still awaiting a meeting.
More than 1200 witnesses have appeared at the commission in 400 days of public hearings.
Data gleaned largely from private sessions found there were more than 4000 institutions where alleged abuse of children occurred.
Religious institutions were most frequently named, with 60 per cent of survivors in private sessions reporting child abuse in a religious organisation. Just over one-third of survivors reported abuse in a government-managed institution.
"It is remarkable that failures have occurred in so many institutions," Justice McClellan said. "It is now apparent that many of the characteristics of failure within institutions are common."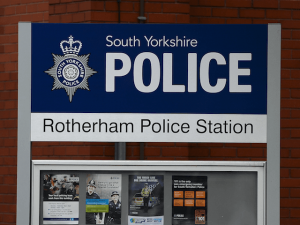 Grooming Victim Whose Life Was 'Destroyed' Slams Rotherham Authorities 03/27/17  In the last few days there have been many articles about children being abused. This case is from Great Britain, where a huge scandal is breaking out about Muslims getting young girls and using them in sex trafficking. The police knowing about it and are not caring. This huge scandal broke about 2 years ago but still continues.
Revelation 1:7  Behold, he cometh with clouds; and every eye shall see him, and they also which pierced him: and all kindreds of the earth shall wail because of him. Even so, Amen.

"Rotherham grooming victim Sammy Woodhouse has said she was "betrayed" by authorities in the town, who failed to act on the violent child rapist for fear of "being perceived as racist".
Now campaigning for other victims of sexual abuse, she said she was "just one of dozens of girls… exploited and viewed as white trash" in Rotherham by Arshid Hussain, a drug dealer ten years her senior from a notorious family of criminals.
"He took everything from me: my loving family, my future, my friends", Woodhouse told the Mail, recalling that she had "just turned 14" when the then 24 year old began the grooming process."
Hard Left/ Transgendered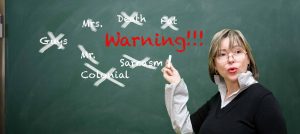 Australia Training 4,000 Teachers to Root Out Sexism in Preschoolers 03/29/17  This is the Hard Left being turned loose on the children. Their minds are darkened, so that is what they will indoctrinate into the children: darkness.
This is all part of the attack on God's word that he created us male and female. The reprobate mind will attack anything that is based on the Bible; God making man both male and female is one of the main concepts.
Genesis 1:27  So God created man in his own image, in the image of God created he him; male and female created he them.

"Four thousand teachers in Australia are to be put through a training program specially designed to help them root out sexism in pre-schoolers.
The regional government in Victoria is developing a course to help educators spot children who "enact sexist values, beliefs and attitudes" from the age of four.
A tender document released by state officials cites research showing that kids are already operating within "gendered norms" at pre-school and need "anti-bias" strategies to help educate them out of it.
The document said:
As young children learn about gender, they may also begin to enact sexist values, beliefs and attitudes that may contribute to disrespect and gender inequality.
Professional learning will ­increase the capacity of early childhood educators to understand and implement respectful relationships and gender equality into their program delivery.
It will build the capacity of ­educators to use reflective practice to critically evaluate their work with children using anti-bias ­approaches specifically regarding gender bias."
Israel/ The Coming Middle East War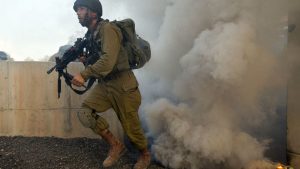 Prepare for battle: Israel, Hezbollah on the path to war 03/28/17  Israel has issued several stern warnings to both Hezbollah and Lebanon about the coming war. The warnings were that Hezbollah would be totally destroyed and never be able to rebuild again, and that Lebanon would be totally destroyed as a nation for supporting Hezbollah.
If Hezbollah attacks Israel, the reason would be that Iran wants it. Hezbollah is a surrogate of Iran and would not attack on its own. When the war starts, Iran thinks it is ready for war with Israel. Iran might use Lebanon to weaken Israel.
"Are Israel and Hezbollah headed for war?
That's the question many analysts are grappling with in the wake of recent escalations involving an Israeli strike inside Syria that targeted a weapons shipment meant for Hezbollah. It prompted Bashar Assad's launch of three SA-5 surface-to-air missiles, triggering the first known use of Israel's Arrow-2 missile defense system. The conflagration was noteworthy enough for several Israeli newspapers to describe it as "the most serious incident" to occur between Israel and forces inside Syria in recent years.
Since the end of their inconclusive 33-day conflict in 2006, conventional wisdom has always been that another war between Hezbollah and Israel was simply a matter of time, and when it happens, the extent of destruction in Israel and Lebanon will dwarf that of the previous war. Some have concluded that the promise of such devastation works as a measure of deterrence, at least for now.
The questions then become, when will the war begin, and how will it be triggered?"
Israel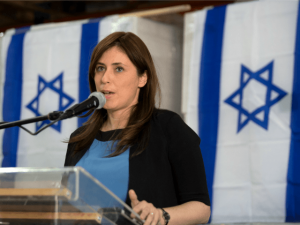 Israeli Minister: Moral Claim To Land Of Israel Is From Bible, Not Google 03/29/17  This is wonderful, that an Israeli politician is standing on the word of God to state that modern Israel is based on that word. When the Israelis stand on the word of God, the Lord is there to back them up.
"Israel's moral claim to the land of Israel comes from the Bible, not Google, an Israeli minister said in Washington on Tuesday at an event marking 50 years since the 1967 Six Day War.
"Defense is important and security is important, but the most important thing is the moral claim of Israel. We are committed to go forward with living in our ancient land, land that was given us not by Google and Wikipedia, but by the Bible; King David, King Saul, King David, King Solomon, Abraham – and this is the right [and] we are going to demand our right forever and ever," Communications Minister Tzachi Hanegbi said.
The event, called "Celebrate 50 Years of Rejuvenation in Judea and Samaria," marked the capture of the West Bank by the Jewish state in 1967's defensive war. It was attended by nationalist Israeli ministers including Deputy Foreign Minister Tzipi Hotovely, Israeli consul generals, settler leaders and 350 AIPAC participants."
American Politics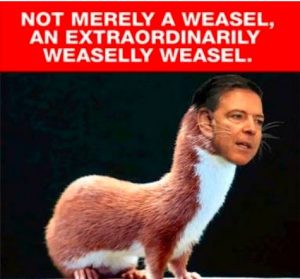 Rep. Devin Nunes explains what the hearings are about (Video) 03/28/17  Bill O'Reilly interviews the Congressman.
I found this interview tremendous because President Trump has known for weeks about Obama being behind the surveillance of him! When he Tweeted about Obama and wiretapping, he knew exactly what he was saying and he has the proof!
This is wonderful because the President may get the biggest, baddest beasts in the DC swamp! Trump knows exactly what he is doing.

Iran/ Prophecy/ Ezekiel 38
Putin meets Iran's Rouhani as ties deepen 03/28/17 In Ezekiel 38 and 39, the prophet writes about a coalition in the "latter-days" between a great power identified as Magog and lesser power, Persia. In modern terms these names represent Russia and Iran. We can see their coalition forming right before our eyes! The target of this coalition is Israel.
The Bible is very clear that this coalition is totally destroyed by the Lord on the Mountains of Israel. Russia and Iran have no future since they are both destroyed by the Lord. Their days are numbered.
For more information please see my book "As America Has Done to Israel" and DVD series: http://usaprophecybooks.com/
Obadiah 1:15  For the day of the LORD is near upon all the heathen: as thou hast done (to Israel), it shall be done unto thee: thy reward shall return upon thine own head.

"Russian president tells his Iranian counterpart the two countries 'work very effectively, practically on all fronts'
At the start of their meeting, Putin told Rouhani that Moscow and Tehran "work very effectively, practically on all fronts, in international action and the resolution of major and very grave international problems," state television showed.
Iranian foreign ministry spokesman Bahram Ghasemi said ahead of Rouhani's trip that the leaders would discuss "regional issues especially the Syrian crisis, solutions to end it quickly," as well as ways to counter "terrorism and extremism."
As America Has Done to Israel
Dermer: For first time in years, 'no daylight' between US and Israel 03/27/17  This is really good news and should bring God's blessings to America. There is no pressure on Israel to divide the land and Jerusalem, so America is no longer at variance with God over Jerusalem. This will be the first time in decades.
Revelation 22:20  He which testifieth these things saith, Surely I come quickly. Amen. Even so, come, Lord Jesus.

"In a clearly intended rebuke to former US president Barack Obama, Israel's Ambassador to the United States Ron Dermer told a packed crowd at the annual AIPAC policy conference that President Donald Trump's administration has brought a level of closeness between the two allies that has eluded his predecessors.
"For the first time in many years, perhaps even many decades, there is no daylight between our two governments," he said.
Dermer also told the confab's opening session Sunday that there was a "meeting of the minds" between Benjamin Netanyahu and Trump during the prime minister's meeting in Washington last month.
On peace in the Middle East, Dermer said there was now "a real prospect" for "reconciliation in the region."
Science: 666 Surveillance System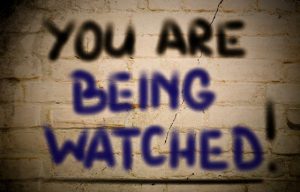 The Transformation Of Our Nation Into A Surveillance State Is Almost Complete 03/29/17  This can't be stopped because Bible prophecy has to be fulfilled. There has to be a controlled, world economic system just prior to the Second Coming of Jesus Christ. The noose is around our necks, and the government can pull it tight anytime they want. There will be no way out of this system.
I am looking for the coming of the Lord Jesus. This is called the Blessed Hope. There is no hope in this world, as it faces the antichirst and Armageddon.
Titus 2:13  Looking for that blessed hope, and the glorious appearing of the great God and our Saviour Jesus Christ;

"Point of Sale is the new jail, the ubiquitous surveillance system that records your every purchase and stores it in a personal database…an algorithm…in the government storage facility in Utah. Look above that register. It doesn't matter whether you have a debit or credit purchase or not. Paying cash? Your anonymity only lasts until your image is captured in the little black dome camera right above your head…right next to the register. The sale is recorded, as well as your image.
Now the biometrics are becoming advanced enough to be able to measure the spacing between your eyes, the shapes of the ears, and other idiosyncrasies that are peculiar to each individual. But these differences do not matter, as long as they can be catalogued. All the states pretty much have Real ID, now, with driver's licenses all linked into a central database and passed through the fusion centers and police departments at local, state, and national level. 1984 is now.
Here is an excerpt from the Passports page of the State Department of January 12, 2016: The Department of Homeland Security (DHS) announced Friday that Real ID-compliant identification, such as a passport or a driver's license from a Real ID-compliant state, will not be required to fly domestically until 2018.
Yes, this is serious. Laws are not in place yet to prevent you from disguising yourself or altering your appearance. Yet. They do make it a crime to alter your appearance in the commission of a crime. The question becomes when do they make it a crime to vary from their THX-1138 program for us and keep them from recording you? Probably very soon."
Health and Nutrition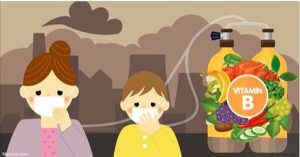 B Vitamins May Protect Against Damaging Effects of Air Pollution, and Improve Cognition and Psychiatric Health 03/29/17  I can remember when my dad was really depressed, and I was very concerned about him. He was tested for Vitamin B-12 and it was found that he had virtually none. The doctor gave him a few injections of B-12, and the depression completely left him! The B vitamins are crucial for your mental health.
3 John 1:2  Beloved, I wish above all things that thou mayest prosper and be in health, even as thy soul prospereth.

"One of the reasons for B vitamins' effect on a wide range of mood disorders and neurological and psychiatric conditions relates to the fact that these vitamins have a direct impact on the methylation cycle, and are required for the production and function of neurotransmitters and the maintenance of myelin, the fatty sheath surrounding your nerve cells.
Without this protective coating, nerve signals become slow and sporadic, which can lead to motor function problems, cognitive losses and changes in mood. B8 also aids in cell communication, allowing your cells to properly interpret chemical messages and respond accordingly.
Meanwhile, B6, folate and B12 (in combination with S-adenosylmethionine or SAMe) regulate the synthesis and breakdown of brain chemicals involved in mood control, including serotonin, melatonin and dopamine. Hence, a deficiency in one or more of these B vitamins can also play a role in depression."

Psalm 10:14  Thou hast seen it; for thou beholdest mischief and spite, to requite it with thy hand: the poor committeth himself unto thee; thou art the helper of the fatherless.