Bible reading by Republican spurs GOP walkout Lawmakers hurl F-bomb, flee meeting when scripture quoted in LGBT vote
                        Verse of the Day
 Proverb 28:4 They that forsake the law praise the wicked: but such as keep the law contend with them.

Commentary
There is little hope for America with politics. The foundation of the nation comes from God and his people in prayer. There can be a short-term victory through politics, but in the long run, the wickedness of America will make the nation like Sodom and bring judgment on it. America needs God's people on their knees in revival for survival! The future of the nation can be foreseen by the prayer and life of the Church.
May the Holy God of Israel bless you.

Revelation 11:15 And the seventh angel sounded; and there were great voices in heaven, saying, The kingdoms of this world are become the kingdoms of our Lord, and of his Christ; and he shall reign for ever and ever.
Hard Left/ American Politics
Bible reading by Republican spurs GOP walkout Lawmakers hurl F-bomb, flee meeting when scripture quoted in LGBT vote 05/27/16  The reprobates in the Republican party just have been exposed! Notice how just reading the Bible drove these reprobate minds insane. It was like fire burning in them. They hate the Word of God.
Image what will happen to the reprobates when they stand before the Lord Jesus for eternal judgment! This Congressman did us a great favor by exposing these reprobates.
John 3:19-20  And this is the condemnation, that light is come into the world, and men loved darkness rather than light, because their deeds were evil. For every one that doeth evil hateth the light, neither cometh to the light, lest his deeds should be reproved.

"Rep. Rick Allen, Georgia Republican, created quit a stir on Capitol Hill when he pulled out a Bible passage and began reading, as a way of showing fellow Republicans they ought to be ashamed for backing a spending bill that included language upholding a President Obama-backed ban on government contracts absent LGBT equal rights' protections.
Specifically, Allen read a passage about the sin of homosexuality – and his fellow Republicans reportedly responded by walking from the room in disgust.
"It was f—ing ridiculous," said one Republican lawmaker, who had been in the room at the time of the reading and who had supported the LGBT measure backed by Obama, the Hill reported.
Allen read the passage during the GOP's regular policy meeting in the basement of the Capitol, with apparent attempt to shame those lawmakers who, just hours earlier, had passed the spending bill containing the LGBT protections.
"A lot of members were clearly uncomfortable and upset," an aide to one Republican leader said, the Hill reported."
Hard Left/ Transgendered
Governor: Transgender Fight 'Strategically Brought … by a Very Powerful, National Organization' 05/27/16  We clearly can see that the power source of America now has been transferred from God to satan. Evil is now feeding power to all of the dynamics of society. This is why big business is rushing to promote men in the ladies room and the Democratic party is 100 behind sin.
As the church died in America, so did the country. Unless there is an outpouring of the Holy Spirit and SOON, America is like a dead man walking. The reprobate minds' delusions are beginning to engulf the entire nation, which in the end means destruction.
2 Thess 2:10-12  And with all deceivableness of unrighteousness in them that perish; because they received not the love of the truth, that they might be saved. And for this cause God shall send them strong delusion, that they should believe a lie: that they all might be damned who believed not the truth, but had pleasure in unrighteousness.

"Far-left gay activists have launched a sneak ambush in North Carolina to help win a national culture war over sex, transgender and "gender identity," even before surprised voters realize what is happening, according to the state's governor, Pat McCrory.
"Right now this debate's about gender identity and I'd say probably 90 percent of the nation has no idea what we're talking about," he told a reporter from Mountain Express.
The liberal reporter had tried to tell the governor that "North Carolina has kind of brought this [gender] conversation to the nation," but McCrory corrected him.
It was brought up by more of a national group bringing this to North Carolina than North Carolina bringing this to the nation … In fact, the [D.C.-based Human Rights Campaign] told me they were going to make North Carolina the epicenter of the transgender movement for the United States of America, so it was strategically brought to North Carolina by a very powerful, national organization, which they've got the best political machine I've ever seen, and [the best] media machine I've ever seen … it's extremely quick how this came up through the coordinated campaign."
Hard Left/ Homosexuality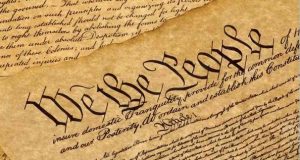 State chief justice sues over constitutional violations 05/28/16  I want you to see from this article just how ruthless the reprobates are. They despise Justice Moore and want to destroy him.
What they are trying to do with him is exactly what they want to do with everyone who stands in the way of their diabolical agenda. Anyone who will stand for the Lord and his Word, such as by supporting traditional marriage, they are coming after.
This is accelerating and there is very little time left for Christians in America or for this nation as we know it. This is happening right before our eyes and is relentless because the Lord as turned the nation over to the reprobates for judgment.  The Hard Left has power because the church stopped praying.
Just look what they're doing to the Chief Justice of Alabama! No one is immune to their attacks.
"Judicial officials in Alabama have launched what has been described as a "political" persecution of the elected chief justice of their Supreme Court. Then they created charges against him based on his administrative orders in managing the state's court system.
Finally, they hired the former legal director of the organization that filed the original complaint to prosecute Chief Justice Roy Moore.
And he's had enough.
He filed a lawsuit on Friday in federal court explaining that the state process for handling, hearing, responding to and adjudicating complaints against him violates his constitutional rights.
He's asking the federal court to derail the process that state officials are pursuing, and he's asking for damages, as well as immediate reinstatement.
"The immediate and automatic disqualification of Chief Justice Moore from the office of chief justice has prevented him from serving the entire term of his elected office, even though he has not been tried on the [Judicial Inquiry Commission] charges, let alone convicted in the [Court of the Judiciary]," the new lawsuit filed in U.S. District Court for the Middle District of Alabama states.
"The immediate and automatic disqualification causes Chief Justice Moore substantial and irreparable harm because he is indefinitely prevented from exercising his duties and powers as the administrative head of the judicial branch," it continues.
He's also prevented from sitting on cases, voting on cases and writing opinions and he's suffered injury to his "reputation, good name, honor, and integrity."
As the World Has Done to Israel – Venezuela
Venezuela Drifts Into New Territory: Hunger, Blackouts and Government Shutdown 05/28/16  This is another follow-up article about what is happening with Venezuela because it has lead the charge against Israel in South America.
Remember, this is the country that invited Iran in to create a partnership and then condemned Israel. Venezuela is being destroyed just as Syria and now Brazil are. All these nations were leading the charge to destroy Israel and promote sins like homosexuality.
How does Venezuela get out of this? Is massive death on the way because of starvation, disease and civil war?
"The courts? Closed most days. The bureau to start a business? Same thing. The public defender's office? That's been converted into a food bank for government employees.
Step by step, Venezuela has been shutting down.
This country has long been accustomed to painful shortages, even of basic foods. But Venezuela keeps drifting further into uncharted territory.
In recent weeks, the government has taken what may be one of the most desperate measures ever by a country to save electricity: A shutdown of many of its offices for all but two half-days each week.
But that is only the start of the country's woes. Electricity and water are being rationed, and huge areas of the country have spent months with little of either.
The growing economic crisis — fueled by low prices for oil, the country's main export; a drought that has crippled Venezuela's ability to generate hydroelectric power; and a long decline in manufacturing and agricultural production — has turned into an intensely political one for President Nicolás Maduro. This month, he declared a state of emergency, his second this year, and ordered military exercises, citing foreign threats."
As the EU Has Done to Israel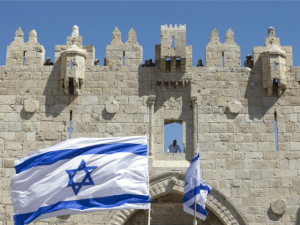 UK Joins Germany And France To Condemn Israel As World's Only 'Violator Of Health Rights 05/26/16  This is all happening while the Muslims are pouring into Europe and destroying European culture.
The EU is just as ugly toward Israel as Saudi Arabia! The more the EU comes against Israel, the more the Muslims gain power and control over the EU nations.
"A UN resolution has singled out Israel as the world's only violator of "mental, physical and environmental health" and commissioned a delegation to report on "the health conditions in the occupied Palestinian territory" and in "the occupied Syrian Golan."

The United Kingdom, France, and Germany were among 107 countries that voted for the proposal during this week's gathering of the World Health Organization (WHO) in Geneva. Eight countries voted against the resolution and eight abstained, while 58 other countries taking part in the assembly were absent for the vote.

The entire European Union (EU) membership voted as a block to support the motion of condemnation against Israel. Watch video below of the UK casting its vote:

Only the United States, Canada, Australia, Paraguay, Guatemala, Micronesia and Papua New Guinea stood with Israel in opposing the motion that was co-sponsored by the Arab Group of States and the Palestinian delegation."
Islam – Sharia Law
Islamic Council Allows Pakistani Husbands to 'Lightly Beat' Their Wives 05/27/16 
It looks like Islam is "mellowing" because instead of scourging your wife as the Koran declares, it now was altered to "lightly beat" her.
I guess this can be viewed as a radically departure.
I think that the Muslim men will ignore this and continue to administer beating as the Koran states.
The Bible states:
Ephesians 5:25  Husbands, love your wives, even as Christ also loved the church, and gave himself for it;

The Koran states:
Surah 4:34  Men are superior to women on account of the qualities with which God has gifted the one above the other, and on account of the outlay they make from their substance for them. Virtuous women are obedient, careful, during the husband's absence, because God has of them been careful. But chide those for whose refractoriness you have cause to fear; remove them into beds apart, and scourge them: but if they are obedient to you, then seek not occasion against them: verily, God is High, Great!"

"The Council of Islamic Ideology (CII) — Pakistan's 20-member constitutional body — recently proposed a bill recommending that men bestow a "light beating" onto their defiant wives.
"A husband should be allowed to lightly beat his wife if she defies his commands and refuses to dress up as per his desires; turns down demand of intercourse without any religious excuse or does not take bath after intercourse or menstrual periods," the CII bill says, according to Pakistan's Express-Tribune newspaper.
CII's bill was in response to a law approved by Punjab, Pakistan's most populated province, granting women protection from abusive husbands. The CII roundly rejected Punjab's Protection of Women against Violence Act of 2015, calling the law un-Islamic"
World War 3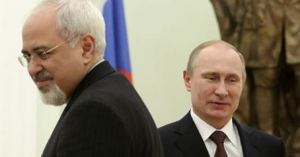 Russia tests missile capable of destroying satellites in orbit 05/27/16  This is yet another step in Russia getting ready for war with Europe and America.
"Russia conducted a successful flight test of a developmental anti-satellite missile on Wednesday that is capable of destroying satellites in orbit, American defense officials said.
The Nudol direct ascent anti-satellite missile was launched from the Plesetsk test launch facility, located 500 miles north of Moscow, said officials familiar with the situation.
The missile was monitored by U.S. intelligence satellites and the test appeared to be successful.
The launch marks another major milestone for Moscow's efforts to develop weapons capable of destroying U.S. navigation, communications, and intelligence satellites, a key strategic advantage."
One-world paganism revival – Satanism and the occult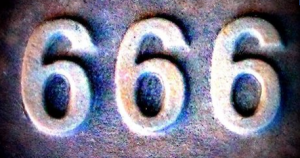 Satanists Plan to Celebrate 6/6/16 in L.A 05/27/16  They are bold and out in the open. As the power of the Church recedes from the nation, satanism, along with the homosexual agenda and Islam pour in.
We pray every Tuesday and Thursday online for an outpouring of the Holy Spirit, and all are welcome.
Isaiah 47:11-14  Therefore shall evil come upon thee; thou shalt not know from whence it riseth: and mischief shall fall upon thee; thou shalt not be able to put it off: and desolation shall come upon thee suddenly, which thou shalt not know. (12) Stand now with thine enchantments, and with the multitude of thy sorceries, wherein thou hast laboured from thy youth; if so be thou shalt be able to profit, if so be thou mayest prevail. (13) Thou art wearied in the multitude of thy counsels. Let now the astrologers, the stargazers, the monthly prognosticators, stand up, and save thee from these things that shall come upon thee. (14) Behold, they shall be as stubble; the fire shall burn them; they shall not deliver themselves from the power of the flame: there shall not be a coal to warm at, nor fire to sit before it.

"June is a time of celebration. Graduations take place. Father's Day is observed. And summer officially begins.
It's also when the Satanic Temple of Los Angeles has scheduled festivities for a revered day in the diabolic community — 6/6/16.
Yeah, you know what time it is, Black Sabbath fans.
The group, which has 12 members, says it's heading to Lancaster on June 6 to take part in a "satanic ritual," according to a statement. The schedule is secret, but the appearances will be designed to raise awareness of the religion, organizer Thuc Nguyen told us.
"We will be hitting five different points around the city, performing various rituals," Nguyen said. "When we're finished it will all connect together for the magic hour around sundown."
A statement from the temple explains the fun in more detail:
The Pentagram is a star with five points. Using GPS technology we will place the five points of the star so that the Pentagram will encompass your entire city. When all of the points are in place, the Pentagram is completed. Drawing this symbol around your city represents a solemn promise from us, the Satanic Temple of Los Angeles. We will stand with the good people of the City of Lancaster and struggle for our constitutional right to individual liberty, freedom of expression and the separation of church and state in your community.
Members also plan to deliver their Bible, so to speak, The Seven Tenets, to Lancaster city leaders. Or at least they'll try to, Nguyen said."
Christianity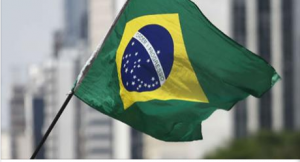 Evangelicals in Brazil Find Their Way Amid Nation's Political Turmoil 05/27/16  There is hope for America. After 8 years of wickedness in America, maybe the Lord would bless us as he has Brazil.
Maybe the Lord will lift the curse which has been over Brazil for promoting the homosexual agenda and coming against Israel, as God's people are placed in authority.
Proverbs 29:2  When the righteous are in authority, the people rejoice: but when the wicked beareth rule, the people mourn.

"With Brazil in political turmoil stemming from its president being the subject of an impeachment trial and the vice president taking temporary charge of the country, what's thriving in the South American nation is evangelism.
Acting President Michel Temer, according to a Washington Post report, turned to evangelical Christians after false rumors circulated that he was a devil worshipper.
He has since appointed evangelical leaders to high-ranking positions in the government.
Evangelicals are emerging from the shadows in Brazil after 13 years of living under a socialist, workers' party system. President Dilma Rousseff, a former guerrilla fighter and a member of the Workers' Party, is awaiting her impeachment trial after she was accused of illegally doctoring fiscal accounts to mask the size of Brazil's budget deficit.
Roman Catholics make up the largest religious group in Brazil, with the Pew Research Center concluding in 2010 that 65 percent of the country's residents were Catholic. That was a drop from 92 percent in 1970, but other religions have risen since that time — evangelicals, grouped with Protestants in the Pew study, jumped up from 5 percent to 22 percent during that time.
A New York Times Magazine story last year, meanwhile, chronicled the practice of children as young as 11 working as preachers in front of large audiences."
Deuteronomy 7:30  And the Lord thy God will put all these curses upon thine enemies, and on them that hate thee, which persecuted thee.