BREAKING: World War 3 fears as Saudi Arabia PULLS citizens from Lebanon
Verse of the Day
Jeremiah 51:20,21 Thou (Israel) art my battle axe and weapons of war: for with thee will I break in pieces the nations, and with thee will I destroy kingdoms; And with thee will I break in pieces the horse and his rider; and with thee will I break in pieces the chariot and his rider;
Commentary
Events in the Middle East are now rushing towards war. It seems that Saudi Arabia has uncovered a plot to overthrow the government and it involves Iran. This also involves Hezbollah, Lebanon and terrorists who fired an ICBM into Saudi Arabia. Events are really happening fast, so I will keep you on the cutting edge of events as the unfold!
May the Holy God of Israel bless and protect you.
Hebrews 9:28 So Christ was once offered to bear the sins of many; and unto them that look for him shall he appear the second time without sin unto salvation.
***ALL-OUT MIDDLE EAST WAR***
"BREAKING: World War 3 fears as Saudi Arabia PULLS citizens from Lebanon" This is very confusing right now, but it is very important. There is a civil war going on now in Saudi Arabia. It appears that the king is purging an element in the country that is connected with terrorism. The group is funding all the terrorist groups in the Middle East and appears it was ready to overthrow the Saudi government.
It appears that Lebanon through Hezbollah was involved in this overthrow, and thus there is a serious situation of war between Lebanon and Saudi Arabia.
In addition, Iran is backing Hezbollah and the terrorist group that fired the ICBM are Saudi Arabia. What is happening is Saudi Arabia might declare war on Iran. This is very serious because it appears that a Saudi, Israeli and US alliance was created against Iran, Hezbollah, and Syria. The question is what will Russia do.
There is more to this as the last ISIS stronghold in Syria just fell. This means the way is clear for the Iranian army to pour into Syria which Israel stated many times means war! It appears that the entire Middle East is now meltdown towards war. This might be the all-out war between Shiite and Sunni Islam which I warned had to come. This is all heading towards the Lord breaking the back of Islam over Jerusalem.
This is all very confusing right now and events are happening very fast. As events unfold and I get a clear understanding of what is happening, I'll keep you posted.
Obadiah 1:18 And the house of Jacob shall be a fire, and the house of Joseph a flame, and the house of Esau for stubble, and they shall kindle in them, and devour them; and there shall not be any remaining of the house of Esau; for the LORD hath spoken it.
From the article: "The Lebanese prime minister Saad Hariri announced his resignation while visiting Saudi Arabia but confusion surrounds his status in the kingdom, with some claiming he is being held under house arrest. In a televised statement, Mr Hariri blamed his resignation on Iran, Saudi Arabia's fiercest rival, who he claimed was putting lives at state with its "grip" on Lebanon. Due to the uncertain situation in Lebanon, Riyadh has called on the Saudi population there to leave. He said: "Due to the situation in the Republic of Lebanon, the kingdom asks its nationals visiting or living in Le

banon to leave as soon as possible, and advises its citizens not to travel there." Kuwait has also ordered its citizens to leave the country. Bahrain, a close ally of Saudi Arabia, has also urged its citizens not to visit Lebanon."
ALL-OUT MIDDLE EAST WAR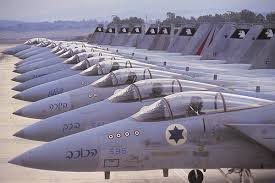 "The Mideast war risk Trump can't ignore"  All of a sudden, it looks like all-out war in the Middle East! It is amazing how fast these events can explode! There is a real possibility of an Israeli and Saudi Arabian alliance against Iran and its allies! I have written about this possibility, and now it is staring right at us.
Iran is forcing its power in the Middle East, and it appears that Saudi Arabia feels now is the time to stop it. I think that the Saudis first would clear this with Israel and Trump before making a move. Israel has said many times that the next war will be the last of Hezbollah and Lebanon!
The big question is: what will Russia do if war breaks out?
Psalm 83:17,18 Let them be confounded and troubled for ever; yea, let them be put to shame, and perish: That men may know that thou, whose name alone is JEHOVAH, art the most high over all the earth.

From the article: "Middle East tensions are flaring – again – as Lebanon becomes the new front in the regional rivalry between Sunni Saudi Arabia and Shi'ite Iran. But while the focus of the news has shifted from the battering of Islamic State to the repercussions of the resignation of Lebanese Prime Minister Saad al-Hariri, there's been a remarkable silence about one of the Middle East's most important players: Israel.

In an ironic twist for the Jewish state, the IS losses have consolidated Iran's strength in the region, allowing Tehran to establish a Shi'ite "land bridge" extending through Iraq, Syria and Lebanon to Israel's northern border. That raises the risk of a military clash between Israel and Iran right at a time when American engagement in the Middle East may start to wane.

This threat is not something the Trump administration can afford to ignore. One of the increased dangers is that Iran's expanded footprint will make it easier for Tehran to ship weapons through to Hezbollah, its militant proxy in Lebanon. And perhaps even more worrying for Israel, Iran's increasing presence in southern Syria offers Tehran the opportunity to position either its own troops or fighters from Hezbollah or other Shi'ite militias who could strike directly at the Jewish state."
HARD LEFT COUP OF AMERICA!
I really do feel that the Hard Left is not going to go down easily, and they will take a chance of bringing Trump down before they go down! These are vicious swamp critters that will destroy all in their path.
From the article: ""We're at a real risk, Andrew, of a coup d'etat in this country if we allow an unaccountable special prosecutor with clear conflicts of interest to spend more than a year undermining the duly elected President of the United States. It's ludicrous," Gaetz replied. "That's one of the reasons I have called for Mueller to be removed as the special counsel," he continued. "As early as 2009, we knew that Russia was using bribery and extortion to undermine our uranium assets. I don't think it's a coincidence that just about that time, you've got hundreds of thousands of dollars going to Bill Clinton, and you've got Hillary Clinton at the State Department not saying peep as we put our national security at risk."
"If Bob Mueller was really doing his job over there at the FBI, we would have had this information before the Congress and the American people, and we would not have given Russia this foothold in our uranium profile here in the United States," he charged. "I think Mueller has got to go." "We've also called on a special counsel to investigate the Uranium One deal and the Fusion GPS dossier," Gaetz added. "It's important for the American people to know the current folks over at the Justice Department cannot possibly investigate Fusion GPS and Uranium One, these two massive scandals of Russians working with the Democrats, because too many people over there at the FBI may be involved – may be, either through their acts or through their omissions, culpable for some of this conduct. That's why we need a special prosecutor to investigate the real crimes from the real criminals. It all is going to lead back to the Clinton Foundation."
Zechariah 12:6 In that day will I make the governors of Judah like an hearth of fire among the wood, and like a torch of fire in a sheaf; and they shall devour all the people round about, on the right hand and on the left: and Jerusalem shall be inhabited again in her own place, even in Jerusalem.
From the article: "Syrian troops and their allies on Wednesday encircled the Islamic State group in Albu Kamal, state media said, edging closer to ousting the jihadists from their last urban stronghold in the country. Albu Kamal lies on the Syrian side of the border with Iraq, in the oil-rich eastern province of Deir Ezzor. After a series of defeats in the province and the loss of IS's de facto capital Raqa further north, Albu Kamal is the only Syrian urban center left in the hands of the jihadists."Army troops and allied forces have completely encircled Daesh terrorists in Albu Kamal and have begun operations to eradicate them from the town," state news agency SANA reported, using an Arabic acronym for IS."
ROOT OF THE SOCIETAL BREAKDOWN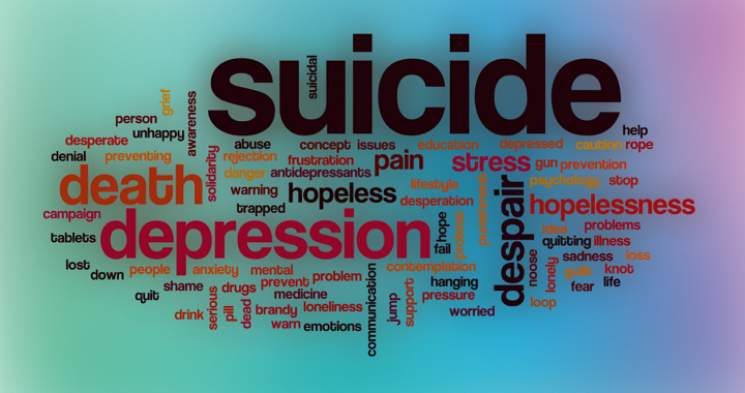 "American Children Killing Themselves at Record Rate" This is a great article as it gets to the root of the problem with the youth. It is the family breakdown and the absence of God in their lives! The root cause is spiritual.
No matter secular scientists do, they can't get at the root because the children's hearts are broken for the divorce, and there is no love of God in their hearts to help them.
Many of today's children are like an engine running without oil. It is going to seize and stop running, and the children's emotions are starting to seize. They are taking the brunt of the societies meltdown and spiritual collapse. In a way, they are like a canary dying in the mine!
Ephesians 6:4 And, ye fathers, provoke not your children to wrath: but bring them up in the nurture and admonition of the Lord.

From the article: "Yet there are some important factors in youth suicide the USA Today-cited experts don't address:

• Break-up of the family — kids today are far more likely than previous generations to grow up in broken or unstable homes. And much fear and uncertainty are caused when children know their "family government" is incomplete, weak and/or unstable.

• Snowflake mentality — coddled kids raised in "safe spaces" by parents indulging their every whim will have more trouble handling the rejection, denial of desires, and disappointment common in the outside world.

• Moral corruption — it's ideal to have a child's heart and an old soul. Today's decadent culture, where kids are inundated with sin, creates childish souls and dark hearts. Yet sin is essentially psychological poison, which is why Greek philosopher Aristotle noted that living a moral life is necessary for happiness. As Thomas Jefferson put it, "Without virtue, happiness cannot be."

Yet perhaps the deepest reason for youth suicide, one lying at the heart of all the rest, is our loss of faith. And a person doesn't have to believe in God, only in human psychology, to understand this factor's relevance. For while children aren't wont to indulge deep philosophical thought, the truth will out and is this: If we're mere chemicals-and-water organic robots, if nothing can truly be right or wrong, better or worse, because there's no God and "Who is to say?" what is the point of life? What inherent meaning is there?

With the peddling of the godless brand of evolution and with at most six percent of teens believing in Moral Truth (absolute by definition), it's evident this nihilistic message has taken hold. There are telling correlations relating to this, too: The higher juvenile suicide rate coincides with our increasing godlessness. Moreover, the most godless among us — liberals — have a higher suicide rate than do normal people. This is no surprise because liberals also have higher rates of psychological distress, with anxiety and depression being two examples.

This just goes to show that you can choose to be godless, but can't avoid being less because of it."
CANADA GOING THE WAY OF EUROPE
The Hard Left in Canada don't want the Lord, so they are getting lots of Muslims along with allah.
Psalm 9:17 The wicked shall be turned into hell, and all the nations that forget God.
 From the article: "The number of immigrants will be increased to at least 310,000 next year, and continue growing to 330,000 in 2019 and 340,000 in 2020, said Hussen, who assumed office in January and is himself a Somali Muslim immigrant.

According to the last census, the proportion of the Canadian population born abroad had risen to a near historical high of 21.9% in 2016, for a total of 7,540,830. For the first time, Africa ranked second ahead of Europe as the source of immigrants from 2011 to 2016, Statistics Canada said. Asia, including the Middle East, remained the leading source.
The top source countries in these two regions were Nigeria, Algeria, Egypt, Morocco and Cameroon; and the Philippines, India, China, Iran, Pakistan, Syria and South Korea, respectively. A 2011 investigation into the cost of immigrants to Canada found that they cost the state $23 billion per year and "impose a huge fiscal burden on Canadian taxpayers."
Revelation 22:20 He which testifieth these things saith, Surely I come quickly. Amen. Even so, come, Lord Jesus.