Cabinet Members Launch White House Bible Study
Verse of the Day
 Deuteronomy 4:7  For what nation is there so great, who hath God so nigh unto them, as the Lord our God is in all things that we call upon him for?

Commentary
Some absolutely wonderful news for a change: God is answering the prayers of the remnant and raising up godly leaders under President Trump. We pray that this will continue and grow until another Great Awakening overtakes our nation! For the first time in over 100 years a Bible study is taking place weekly in the White House, and officials of the highest level are attending.
What a change this is from the administration of Obama! Under his leadership, life became increasingly more difficult for Christians. Now, we have a true reason to rejoice, and God surely will bless this seeking of Him by our new leaders.We pray they gain wisdom through the study of his Word.

UPDATE ON JOHN: He wanted everyone to know that his neck is much better and he is making an amazing recovery, thanks to all of the prayer. He should return Monday. Thanks and God bless you all.
Matthew 25:21  His lord said unto him, Well done, thou good and faithful servant: thou hast been faithful over a few things, I will make thee ruler over many things: enter thou into the joy of thy lord.
Christianity/ American Politics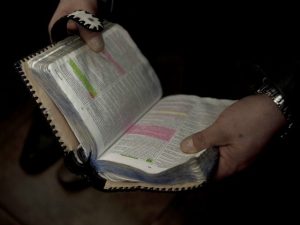 Cabinet Members Launch White House Bible Study 07/31/17
"There's one weekly gathering of President Donald Trump's executive branch that isn't getting much coverage from the media but it may be one of the most influential — a Bible study.
"I don't think Donald Trump has figured out that he chained himself to the Apostle Paul," Ralph Drollinger, the head of Capitol Ministries, joked as he spoke to CBN News about the new study group.
Bible study regulars include Health and Human Services Secretary Tom Price, Energy Secretary Rick Perry, Education Secretary Betsy DeVos, Agriculture Secretary Sunny Perdue, Attorney General Jeff Sessions and CIA Director Mike Pompeo.
"It's the best Bible study that I've ever taught in my life," Drollinger said. "They are so teachable; they're so noble; they're so learned.
Drollinger, a former NBA player, founded Capitol Ministries "with the idea that if you change the hearts of lawmakers, then their Christian world view will guide them to make good policies," CBN News reported.
Drollinger has started Bible studies in 40 state capitols and a number of foreign capitols. He also teaches weekly Bible studies for members of the U.S. House of Representatives and the Senate."
American Politics/ History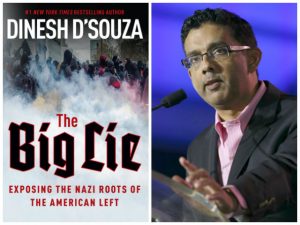 Dinesh D'Souza: What Hitler Learned from the Democrats 07/31/17  This is a terrific article and well worth the time to read. It gives an accurate history, not one distorted by revisionism, of how the Nazis actually were part of the Hard Left, and were not right-wing extremists as they commonly have been portrayed in recent history.
The tactics used then are some of the same as those being used by the Hard Left today.
"The notion that Hitler learned anything—anything at all—from the Democratic Party here in the U.S. seems, on the face of it, surprising if not incredible. In reality, Hitler learned a great deal from the Democrats and from American progressives. He got some of his core policy strategies from them. Moreover, progressives of the time recognized their influence on Hitler and were proud of that fact.
Why, then, haven't we previously heard a word about this? Why isn't it mentioned in any of the history textbooks? How come no one in the media ever talks about this? Movies and documentaries about Hitler are notably silent on the topic. The reason, of course, is that we are victims of the big lie.
The big lie, as Hitler himself once noted, is a lie so big that it is difficult to get one's head around it. People are accustomed to small lies, which is why they can detect them. This, however, is a lie so big that it doesn't merely conceal the close connection between Hitler and the left; it also pretends that Hitler was a "right winger" and that his true American descendants are Trump and the Republican Party.
Big lies don't just require gullible people; they also require powerful cultural institutions like academia, Hollywood, and the media to help sustain them. Progressive Democrats dominate these institutions, which is why they have been able to get away with a big lie like this one. They have not merely covered their tracks; they have virtually foisted the fascist label on the political right.
The real fascists, however, knew that they were on the political left. Mussolini—the original fascist leader, who came to power a decade before Hitler—was a Marxist who saw fascism as the most effective way to implement socialism. Hitler was so committed to socialism that he changed the name of the German Workers Party to the National Socialist German Workers Party. As historian Anthony James Gregor points out, all the original founders of fascism—in Italy, in Germany, in England and in France—were socialists and leftists."
Pedophilia
RISE OF THE SEX DOLLS Sick rise of child sex dolls being sold online is letting cops catch previously unknown paedos lurking in Britain 07/31/17  Pedophilia is taking over much of society and the attempts to normalize it and call it "minor attracted persons" instead of a mental disorder fit with both the Hard Left agenda and the move to introduce Sharia law, since it is considered normal in Islamic culture. Thank God police are using this vile trade to roust more of these pedophiles who prey on children.
"Grotesque sex aids are being flogged for £1,000 and smuggled into the country for sick paedos to carry out their vile fantasies.
Border forces have seized 123 dolls since March 2016 with seven people charged with importing them, including one man who was jailed last month.
Of the seven men charged with importing the dolls so far, six have also faced child porn allegations.
The dolls, often manufactured in China and Hong Kong, are a "relatively new phenomenon" in the UK with urgent calls made for their ownership and manufacture to be criminalised amid fears they could normalise paedophilia and put real kids at risk.
At present perverts are being prosecuted under import laws that prevent obscene material being brought into the country.
Asked if there should be new laws to combat the rise in child sex dolls, Hazel Stewart, of the National Crime Agency, said: "I think it's got to be through the full range of this criminality, from manufacturer to sale, to import, to possess – the full range."
Prophecy/ History
The Canaanites weren't annihilated, they just 'moved' to Lebanon 07/29/17  The Bible is amazing because the Prophet Obadiah wrote 2600 years ago that the Canaanites would be in Lebanon just prior to the Second Coming of Jesus Christ! Scientists just proved that the people of Lebanon are genetically 93 percent Canaanite! Amazing.
However, the article makes it appear that the Bible said the Canaanites were totally destroyed, when it does not say that. The Bible is clear that the Amalekites were totally destroyed but not all of the Canaanites.
Obadiah 1:20-21  And the captivity of this host of the children of Israel shall possess that of the Canaanites, even unto Zarephath; and the captivity of Jerusalem, which is in Sepharad, shall possess the cities of the south. And saviours shall come up on mount Zion to judge the mount of Esau; and the kingdom shall be the LORD'S.

"A UK-based study of ancient genomes finds Canaanites form over 90% of modern Lebanese ancestry, a trait they share with ancient Israelites
A new study suggests the biblical account of the annihilation of the ancient Canaanite people at the hands of the invading Israelites was a bit premature, claiming their descendants are still living just up the road, across the Lebanese border.
New genetic research from the Wellcome Trust Sanger Institute has found that far from being destroyed, the Canaanites morphed into the inhabitants of modern Lebanon.
Scientists in the United Kingdom-based genetic research center sequenced the genomes of five 4,000-year-old Canaanite individuals and compared them to other ancient and present-day populations, including a sample of 99 modern Lebanese."
World War 3/ North Korea
Donald Trump and Shinzo Abe vow to take 'all necessary measures' to protect allies from North Korea 07/31/17
"Donald Trump and Shinzo Abe have agreed to take fresh action against North Korea as they pledged to take "all necessary measures to protect allies" from the nuclear-armed state.
The US President and Japanese Prime Minister held a telephone call on Monday and agreed on the need for more measures aimed at curbing the country's military ambitions, just hours after America's ambassador to the United Nations said Washington was "done talking about North Korea".
Mr Abe told reporters after his conversation with Mr Trump on Monday that repeated efforts by the international community to find a peaceful solution to the North Korean issue had yet to deter Pyongyang.
"International society, including Russia and China, need to take this seriously and increase pressure," he said.
Mr Abe added that he backed Mr Trump's "commitment to taking all necessary measures to protect allies".
The pair did not discuss military action against North Korea, nor what would constitute the crossing of a "red line" by Pyongyang, Deputy Chief Cabinet spokesman Koichi Hagiuda said…
It said Mr Trump "reaffirmed our ironclad commitment" to defend Japan and South Korea from any attack, "using the full range of United States capabilities"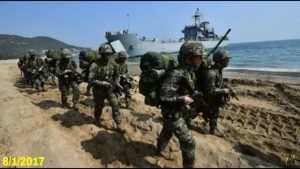 South Korea Is Preparing A "Surgical Strike" Against The North: Report 07/31/17
"According to a report in South Korea's Munhwa Ilbo newspaper, which cites an unidentified government official, South Korea's military is preparing a "surgical strike" scenario that could wipe out North Korean command and missile and nuclear facilities following an order by S.Korea's President Moon Jae-in. Munhwa adds that the military is to report the scenario to presidential office after completing it as early as August 1.
As the report details, South Korea's Special Forces are preparing a special strike op which would be launched in response to President Moon Jae-In's order to remove the North Korean leadership in case of emergency. This operation is taking place in addition to separate preparations currently conducted by the country's military forces.
Targeted by the surgical strike would be North Korea's core facilities. As part of the operation, South Korea's forces would launch Taurus cruise missiles from F-15 fighters, which would be able to strike all key facilities in Pyongyang and can also strike the office of the Chairman of the Labor Party, Kim Jong Eun, at the Pyongyang Labor Party headquarters."
Russia, China are North Korea's 'enablers,' Tillerson says 07/30/17  There is no doubt that China is behind NK's nuclear program. NK produces nothing, so where did all of the material and technology come from to make the missiles and nuclear bombs: China!
A war between NK and USA is a win for China, and China could use the war by getting involved to defend NK as it did in 1950! This has the potential to start WW3.
"U.S. Secretary of State Rex Tillerson lashed out at Russia and China early Saturday, following North Korea's second test launch of an intercontinental ballistic missile – and reports that Kim Jong Un's regime was now capable of striking cities on the U.S. mainland.
Tillerson labeled the two U.S. rivals the "principal economic enablers" of North Korea's weapons programs, and called on them to ramp up efforts to curb the growing nuclear threat from Pyongyang.
"All nations should take a strong public stance against North Korea by maintaining and strengthening U.N. sanctions to ensure North Korea will face consequences for its relentless pursuit of nuclear weapons and the means to deliver them," Tillerson said."
Hard Left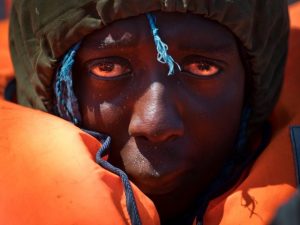 Philly Archbishop: Europe's Future Has the Face of 'Young Muslim Immigrants' 07/30/17  The West is dying because the people refuse to have children. It is a death culture with millions of babies aborted each year. This results in an aging, dying culture and into this mix come the Muslims! Right now it is just a matter of of math and time until Islam takes over Europe.
The Hard Left culture is one of death. It is just a matter of time when they reject God until the death manifests, and it is manifesting right now in Europe, with America to follow.
Genesis 1:27  So God created man in his own image, in the image of God created he him; male and female created he them. (:28) And God blessed them, and God said unto them, Be fruitful, and multiply, and replenish the earth

"If you want to see the face of Europe in 100 years, barring a miracle, look to the faces of young Muslim immigrants," Philadelphia Archbishop Charles J. Chaput told a group of Catholics Thursday.
Speaking at an annual conference of the Napa Institute in California, Chaput tied the future of civilization to a willingness to have children—an area where Muslims lead every other group.
"Islam has a future because Islam believes in children," Chaput said. "Without a transcendent faith that makes life worth living, there's no reason to bear children. And where there are no children, there's no imagination, no reason to sacrifice, and no future."
"Christian" Europe, on the other hand, languishes under a loss of hope in the future, illustrated by a birthrate well below replacement levels, which is offset only by its uncontrolled mass immigration.
"At least six of Europe's most senior national leaders have no children at all," the Archbishop noted. "Their world ends with them. It's hard to avoid a sense that much of Europe is already dead or dying without knowing it."
Health and Nutrition
Many Americans are too drugged-out to work 07/31/17  This is what happens to a nation which forgets God and looks elsewhere to solve its problems. The solution isn't in an increase in government programs or rehab; it's in a return to spiritual values, which includes the healing of broken hearts, something only Christ can do. People in our nation are self-medicating in record numbers, but not being told of the real answer for the pain: Jesus.
"A slew of reports finds a fresh reason for the chronic inability of American companies to fill skilled jobs: not a lack of skills, and hence a training-and-education crisis, but a surfeit of drug abuse. Simply put, prime-working age Americans without a college diploma are often too drugged-out to get the best jobs. Opioids remain at high levels, but the surge in drug use is now heroin and the powerful contaminant fentanyl.
The reports suggest a circularity to the crisis in America's rust and manufacturing belts: the loss of jobs and wage stagnation has led to widespread disaffection, alienation and drug abuse; and drug abuse has led to joblessness, hopelessness and disaffection.
But the numbers are all over the map. Some employers and economists say up to half of job applicants do not clear drug tests; others say it is 25%. In the chart above, Indeed economist Jed Kolko, using data from the U.S. Current Population Survey, found that 5.6% to 5.7% of working-age adults didn't work last year because of illness or disability, an unknown percentage of which were because of drug use."

1 Kings 11:28  And the man Jeroboam was a mighty man of valour: and Solomon seeing the young man that he was industrious, he made him ruler over all the charge of the house of Joseph.