China tests ballistic missiles with the longest range in the world, capable of striking US or Britain with TEN nuclear warheads
                     Verse of the Day
Matthew 24:6 And ye shall hear of wars and rumours of wars: see that ye be not troubled: for all these things must come to pass, but the end is not yet. (7) For nation shall rise against nation, and kingdom against kingdom:
Commentary
I've posted some articles about the coming of World War 3. There is a steady buildup for this war that often times does not gain the mainstream media's attention. These articles are part of my plan to keep you on the cutting edge of events leading up to WW3. Remember this war is not Armageddon, but the war that lights the fuse to it. There is no stopping this war because Russia and China are looking for conquest.
All we can do is pray, witness for the Lord and live with the Blessed Hope, as this world is doomed because of man's sin nature. Keep your eyes focused on Jesus and His coming at all times.
May the Holy God of Israel bless and protect you.
Revelation 11:15 And the seventh angel sounded; and there were great voices in heaven, saying, The kingdoms of this world are become the kingdoms of our Lord, and of his Christ; and he shall reign for ever and ever.
World War 3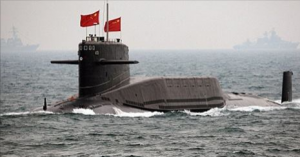 China tests ballistic missiles with the longest range in the world, capable of striking US or Britain with TEN nuclear warheads 04/21/16  Both China and Russia are getting ready for war, while Obama is president. As I've said so many times, Obama's weakness has invited Russia and China to fill the void. They both have no fear whatsoever of Obama and America.
"China has tested a weapon which could be used to strike London and the United States with nuclear warheads.
The Dongfeng-41 missile, which has the longest range of any ballistic rocket in the world, can carry up to ten nuclear warheads.
US Pentagon officials are said to have slammed China for testing the 'intercontinental weapons', which have a maximum range of around 8,700 miles.
China hit back at its critics today, saying it was perfectly 'normal' to carry out ballistic missile launches.
US media site Washington Free Beacon, citing unnamed Pentagon officials, reported that China had carried out a test of its DF-41 long-range missile on April 12."
Europe – Anti-Semitism/ As Europe Has Done to Israel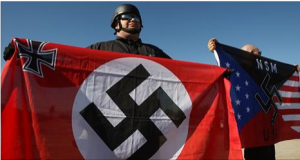 35% of Hungarians are anti-Semitic 04/21/16  This survey is typical of all of Europe, and now you know why Europe is in such trouble with the Holy God of Israel. The European hatred of Jews and Israel seems to be in their DNA!
Europe does want Jews and is trying to divide Jerusalem, so now the continent is drowning in Muslims! Europe is doomed, since the Muslims are going to kill Europe as we know it.
Genesis 12:2,3  And I will make of thee a great nation, and I will bless thee, and make thy name great; and thou shalt be a blessing: And I will bless them that bless thee, and curse him that curseth thee: and in thee shall all families of the earth be blessed.
"A new study revealed that 35% of Hungarians hold "high or moderate" anti-Semitic views, and 41% of voters favoring the ruling party admit that they have a negative opinion of Jews.
The survey, which questioned 1,200 Hungarian citizens on their views toward Jews, was initiated by the Action and Protection Foundation, a Hungarian organization combating anti-Semitism in the country.
Twenty-three percent of respondents claimed to hold "extreme" anti-Semitic views towards Jews, while 12% claimed to hold "moderate" anti-Semitic views towards Jews.
Even in neighboring Poland there is a high level of anti-Semitism. A survey conducted by the National Institute for Public Opinion Research found that 37% of respondents said they "do not like Jews."
With that, 67% of Polish respondents claimed "Arabs and Gypsies" are their least favorite foreigners, while 50% said "Russians" were. All the data showed a rise in hatred of foreigners, most of whom have admitted that it is the result of the wave of Muslim immigration to Europe."
Israel and the Middle East War
Islamic State Makes Major Gains at Damascus Palestinian Refugee Camp 04/23/16  I'm reading that ISIS is nearly defeated in Syria and all of a sudden it is attacking and winning on the outskirts of Damascus!. It's hard to tell what the truth is about the war.
One thing we do know is that in the end, Syria and Damascus are totally destroyed.
Isaiah 17:1  The burden of Damascus. Behold, Damascus is taken away from being a city, and it shall be a ruinous heap.
"While the Syrian and Russian militaries have made major gains against the Islamic State in Syria, a battle has been playing itself out in a Palestinian refugee camp in southern Damascus that has seen IS take the lead at the strategic site."
World War 3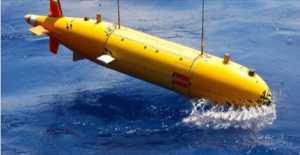 It Begins: US To Launch Submarine Drones In South China Sea 04/21/16  If the Lord is not with us, no matter what we do, it will not succeed.
Once again, everyone is making preparations for war. Going to a real war is a frightening thought with Obama and Hard Left in charge of the military.
Note in the following Bible verse who rules over a people when a nation falls under God's judgment: babes! Think of Obama and his thinking process!
Isaiah 3:1-4  For, behold, the Lord, the LORD of hosts, doth take away from Jerusalem and from Judah the stay and the staff, the whole stay of bread, and the whole stay of water, The mighty man, and the man of war, the judge, and the prophet, and the prudent, and the ancient, The captain of fifty, and the honourable man, and the counsellor, and the cunning artificer, and the eloquent orator. And I will give children to be their princes, and babes shall rule over them.
"The arms race is taking off, and the U.S. is the first to launch sub drones to counter China's influence in the South China Sea. Meanwhile, the Pentagon announced that Russia is building nuclear-armed drone submarines. Technocrats build things because they can be built; what governments do with what they build is not their particular problem.

As it watches China build up its presence in the South China Sea, one reclaimed island at a time, the US military is betting on a new technology to help retain its edge — submarine drones.

During the past six months, the Pentagon has started to talk publicly about a once-secret program to develop unmanned undersea vehicles, the term given to the drone subs that are becoming part of its plan to deter China from trying to dominate the region.

Ashton Carter, US defense secretary, made special mention of drone subs in a speech about military strategy in Asia and hinted at their potential use in the South China Sea, which has large areas of shallower water.

The Pentagon's investment in subs "includes new undersea drones in multiple sizes and diverse payloads that can, importantly, operate in shallow water, where manned submarines cannot", said Mr Carter, who visited a US warship in the South China Sea on Friday."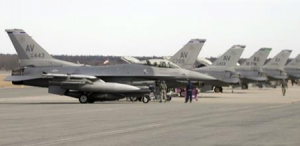 NATO's Baltic air exercises to involve civil airports and 'aircraft diversion' for 1st time 04/21/16  This article shows the continual military buildup heading toward WW3.
"Several NATO countries, as well as non-members Finland and Sweden, are sending planes to Estonia for the first massive air force exercise to feature civilian airports aimed at training for interception of "aircraft losing contact inside Finnish airspace."
The two-day exercise called Ramstein Alloy 1 will kick off at the Estonia's Amari Air Force Base next Thursday and will involving warplanes and aircrews from Belgium, Spain, and Poland, as well as non-NATO members Finland and Sweden, according to a statement from the Allied Air Command stationed at Ramstein, Germany."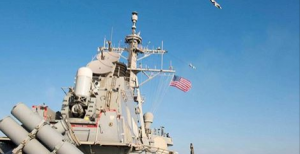 'We will respond with all necessary measures': Russian warning after US Navy warship sails close to its Baltic border as it emerges Moscow has beefed up its attack submarine fleet 04/21/16  The Russians are getting bolder as Obama gets weaker. There is no doubt that Obama's weakness is setting the stage for WW3. Putin is filing in the void left by Obama.
Obama's Hard Left thinking insists that the US is the source of all evil in the world; therefore, he has no backbone to stand up to evil because he, himself is evil.
I dread to think of a confrontation with Russia with the condition of the US military. The Hard Left destroys everything it touches and it really has destroyed the once-vaunted US military.
"Russian SU-24 attack planes made numerous close-range passes by the guided-missile destroyer USS Donald Cook last week
The US has said USS Cook was on routine business near Poland in the Baltic Sea when it was harassed by Russian jets
Russia has now accused the US of intimidation for sailing it near them
Moscow's ambassador to NATO said the April 11 incident showed there could be no improvement in ties until US withdrew from Russia's borders
Alexander Grushko said: 'We will take all necessary measures, precautions, to compensate for these attempts to use military force'"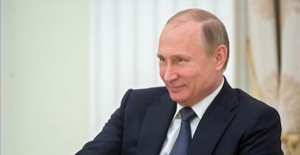 Russia Tests Hypersonic Glide Vehicle on Missile 04/22/16  As the US moral culture collapses, the military might of Russia and China grows.
No nation can turns its back on God like America has done and not hear from the Lord. If God is going to use Russia and China to judge America, then these nations will have all the weapons needed to do it.
Psalm 9:17  The wicked shall be turned into hell, and all the nations that forget God.
"Russia conducted a flight test of a revolutionary hypersonic glide vehicle last week that will deliver nuclear or conventional warheads through advanced missile defenses, U.S. defense officials said.
The test firing of the hypersonic glider took place Tuesday and involved the launch of an SS-19 intercontinental ballistic missile from eastern Russia, said officials familiar with details of the test.
Russia's state-run Interfax news agency confirmed the test on Thursday."
Islam – Jihad
Islam and terror: Debunking the 'tiny minority of Muslims' myth   This is a great video showing the real Islam and how it is responsible for terrorism.
Health – Drug Avoidance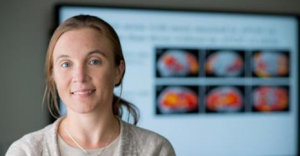 Brain scans link physical changes to cognitive risks of widely used class of drugs 04/18/16  I've posted this because these drugs are so common and have been used without thought. They now have been proven dangerous for the elderly, but I believe they may be dangerous for everyone. They have a powerful impact on the brain and thinking process.
Seek the Lord for help instead of these drugs, because all drugs have effects on you.
"Older adults might want to avoid a using class of drugs commonly used in over-the-counter products such as nighttime cold medicines due to their links to cognitive impairment, a research team led by scientists at Indiana University School of Medicine has recommended.
Using brain imaging techniques, the researchers found lower metabolism and reduced brain sizes among study participants taking the drugs known to have an anticholinergic effect, meaning they block acetylcholine, a nervous system neurotransmitter.
Previous research found a link between between the anticholinergic drugs and cognitive impairment and increased risk of dementia. The new paper published in the journal JAMA Neurology, is believed to be the first to study the potential underlying biology of those clinical links using neuroimaging measurements of brain metabolism and atrophy.
"These findings provide us with a much better understanding of how this class of drugs may act upon the brain in ways that might raise the risk of cognitive impairment and dementia," said Shannon Risacher, Ph.D., assistant professor of radiology and imaging sciences, first author of the paper, "Association Between Anticholinergic Medication Use and Cognition, Brain Metabolism, and Brain Atrophy in Cognitively Normal Older Adults."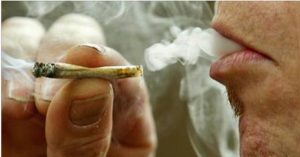 Study: Heavy Pot Users Face As Many Midlife Troubles As Those Dependent on Alcohol 04/20/16  Marijuana is now being passed of as a minor recreational drug but this is nonsense. It is very dangerous and long term use is extremely dangerous.
This might be a good article to give to someone who you know that is using this drug. This drug puts a person's mind in satan's realm and not in God's.
Colossians 1:13  Who hath delivered us from the power of darkness, and hath translated us into the kingdom of his dear Son:
"Smoking marijuana regularly is linked to as many economic and social problems in early midlife as being dependent on alcohol, a recently published international study has found.
The findings "show that cannabis was not safe for the long-term users tracked in our study," University of California/Davis Associate Professor Magdalena Cerdá, the study's lead researcher, said in a press release.
"Alcohol is still a bigger problem than cannabis because alcohol use is more prevalent than cannabis use," Cerda added.
"But as the legalization of cannabis increases around the world, the economic and social burden posed by regular cannabis use could increase as well," she said.
Researchers found that regular cannabis smokers "ended up in a lower social class than their parents, with lower-paying, less skilled and less prestigious jobs than those who were not regular cannabis smokers."
Isaiah 5:16  But the Lord of hosts shall be exalted in judgment, and God that is holy shall be sanctified in righteousness.