Chuck Todd Attacks Trump Supporters Who Believe Bible
Verse of the Day
Jude 1:18 How that they told you there should be mockers in the last time, who should walk after their own ungodly lusts.
Commentary
The Hard Left mocks us because we believe the Bible is the word of God, yet, they believe a man can have a baby and homosexuals make a marriage! God turns these people over to reprobate minds when the mock him and his word.
May the Holy God of Israel bless and protect you.
2 Peter 3:3  Knowing this first, that there shall come in the last days scoffers, walking after their own lusts,
HARD LEFT ARROGANCE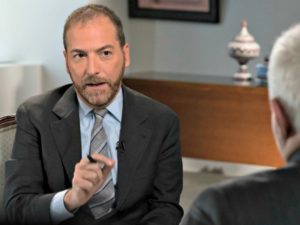 "Chuck Todd Attacks Trump Supporters Who Believe Bible"
"On NBC's Meet the Press Sunday, host Chuck Todd used a Letter to the Editor published 11 months ago in the Lexington Herald Leader to attack supporters of President Trump who believe the Bible.

"Show me a person who believes in Noah's ark and I will show you a Trump voter," Todd read from the letter, written by David Bowles of Lexington, Kentucky, and published on January 15, 2019 to set up his questioning of New York Times editor Dean Baquet and Washington Post editor Martin Baron. Todd claimed the letter was "a fascinating attempt at trying to explain why some people support President Trump."
HARD LEFT AND VOTING ROLES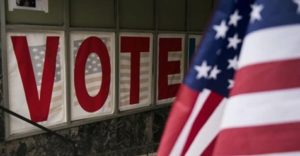 "Judicial Watch Finds Millions of 'Extra' Registrants on Voting Rolls – Warns Several States to Clean Up Voter Rolls or Face Federal Lawsuit" There is no doubt in my mind that the dems are involved in massive voter fraud. I live in Pennsylvania, and the voter fraud in Philadelphia is outrageous! With all the illegals in California, New York and so many other states, I doubt Hillary won the popular vote. The dems have it rigged elections. I remember going back to 1960 with JFK winning Illinois because of corrupt Chicago and thus the election.
"Democrats sure love their dead voters so Judicial Watch is doing the heavy lifting to clean up dirty voter rolls as we head into the 2020 presidential election.

Conservative watchdog group Judicial Watch found MILLIONS of extra registrants on voter rolls in 5 states and sent 19 counties notice-of-violation letters warning them to comply with the law and clean voter rolls within 90 days, or face a federal lawsuit. California, Pennsylvania, North Carolina, Virginia and Colorado were among the states with voter roll issues."
BIDEN AND LITTLE GIRLS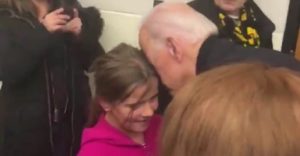 "Why Does Biden Keep Doing This to Children? Creepy Grandpa Joe Whispers in Little Girl's Ear at Rally (VIDEO)" He said he likes to smell their hair! Even after all the attention drawn to him doing this, he still does it! I've never seen him do this to little boys!
"Creepy grandpa Joe focused on a young girl at one of his rallies this week, leaned down near her face and whispered in her ear.

Democrat front runner Joe Biden leaned down and got right into this little girl's personal space and whispered in her ear – twice – for a total of about 8 seconds. What is Joe Biden saying to this little girl that he can't just tell her out in the open without getting so close and whispering in her ear like a creep??"
HARD LEFT MENTAL DISORDER
"Yale psychiatry prof: Pelosi should order Trump into 'involuntary evaluation'" Now they want to weaponize psychiatry for politics. This is exactly what the Nazis and Communists did! There is no end to how evil these people are. Remember, what they think of President Trump is exactly what they think of us.
"Yale psychiatry professor Bandy Lee, who long ago who created a campaign to diagnose President Donald Trump by long-distance, while randomly lashing out with accusations about his mental health, is back.

Now Lee wants House Speaker Nancy Pelosi to order the president into an "involuntary evaluation." Lee was one of a team of leftists who months ago volunteered to advise Democrats that Trump is not qualified to be president."
THE 666 SURVEILLANCE SYSTEM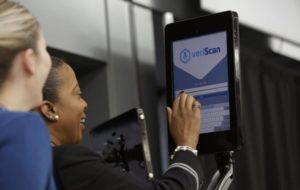 "VeriScan biometrics surpass 1M air passengers processed as Japan, Jamaica, Sweden add checks" Eventually, everything done will be under a system like this. It is amazing to see the 666 System come together.
"Metropolitan Washington Airports Authority's Office of Technology has announced its in-house developed veriScan biometric identity verification software has surpassed 1 million outbound international passengers processed, just over a year after its launch.

VeriScan is used at Washington Dulles International Airport to streamline passenger verification and enables paperless boarding, while meeting the requirements of U.S. Customs and Border Protection's (CBP's) Biometric Exit, according to the authority."
CHRISTIAN ARCHEOLOGY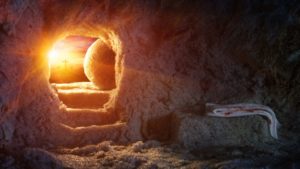 "From Jesus' Time: The 10 Most Interesting Biblical Discoveries of 2019" This article is very interesting, and I thought you might find it interesting.
"Israel and its neighbors are a rich archaeological ground. Hardly a month goes by without the excavation of some 2,000-year-old bit of human history. This past year was no exception. Archaeologists uncovered new mosaics, altars, churches and villages with ties to ancient Hebrew and Biblical texts. They also found new secrets in texts themselves. Read on for some of the most intriguing biblical discoveries of 2019."
Thursday Night Teaching
Walking in the Spirit with God as our Abba Father (Part 3) 1/2/2020
https://youtu.be/WTG1d-3hdxE
Abba Father's International Fellowship
Dearest in the Lord Dave and John,
Happy New Year. I pray that God has sustain you and the Ministry.We are fine in the Lord and we thank God for the New Year.My Mission was good and so blessings i just reached to many people as i can and distributed newsletters to them.as the results of your teachings and Prophecies 21 people came to Christ. I have attached pictures for to share testimonies to encourage others. I will appreciates so much if you may ship another Box to us soon as i prepare myself to go another mission ahead of me.
I will be glad to read from you soon.
In Christ.
Pastor WM
Bless you.
If you like our ministry, please consider making a donation to keep us going. May the Holy God of Israel bless you!

Revelation 22:20 He which testifieth these things saith, Surely I come quickly. Amen. Even so, come, Lord Jesus.