Churches take new security measures in face of terror threats
Verse of the Day
Proverbs 22:3 A prudent man foreseeth the evil, and hideth himself: but the simple pass on, and are punished.
Commentary
This post has many good articles; make sure you read them. I am trying to keep you on the cutting edge of events. So many events are happening so fast that something big has to break.
The most important article is the one about church security. The time has come that EVERY church have a security plan to protect the people. There is no excuse for not having a plan which includes armed people in the church.
May the Holy God of Israel bless and protect you.
1 Thessalonians 5:23 And the very God of peace sanctify you wholly; and I pray God your whole spirit and soul and body be preserved blameless unto the coming of our Lord Jesus Christ.
Islam – Jihad/ Christianity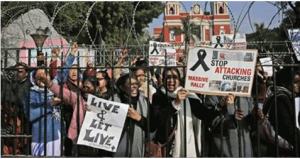 Churches take new security measures in face of terror threats 08/08/16  It is normal and natural for Muslims to attack churches in Islamic countries. Now that they are coming into the West and America in larger numbers, their hatred for Christians will start to show here, and they will act on it.
The combination of the Hard Left reprobates and Muslims can be very lethal to the Church in America. Every pastor in America has the responsibility to ensure the safety of the people. This includes having armed members during the service.
If you go to a church, I would ask the pastor what safety measures are in place. If there are none, then force the issue. The time for war has arrived. They are bringing the fight to us.
"As Father Josiah Trenham prepared to read the Gospel, several parishioners discreetly scooped up their babies, retreated up the aisles of St. Andrew Orthodox Church and out into the spring air, so as not to allow the crying of little ones to disturb the divine liturgy.
The time-honored tradition was shattered when a car passed by the Riverside, Calif., church, slowing down as the front passenger leaned out of his window and bellowed menacingly through a bullhorn, according to witnesses.
"Allahu Akbar!" the unidentified man repeated several times as the unnerved parents drew their infants close and exchanged worried glances."
Islam – Europe/ God's Final Judgment
Fears of a 'Calais in Italy' as migrants keep flooding across the Mediterranean 08/09/16  God's judgment on Europe is now relentless. Turkey is about to unleash another 3 million refugees into Europe. The European nations will buckle under this onslaught!
What a time this is because we can watch God's righteous judgment falling on an entire continent. The Europeans hate Jews and Israel, so now they are full of Muslims!
"Italy fears "another Calais" on its border with France as desperate migrants and refugees are thwarted in their bid to cross the frontier and reach northern Europe.
Tighter border controls by the French authorities have created a bottleneck around the Italian town of Ventimiglia, just a few miles from the French border.
The Italians are trying to transfer migrants and refugees to reception centres in other parts of the country in order to prevent the development of ramshackle camps such as the notorious 'Jungle' in Calais and the tent village that sprung up earlier this year at Idomeni, along the border between Greece and Macedonia.
"Our border with France will not become another Calais," Angelino Alfano, the Italian interior minister, told La Repubblica newspaper."
Islam
France Working to De-Radicalize Its Mosques 08/10/16  This is too little too late. There are millions of Muslims who already believe in fundamentalist Islam or agree with the attacks.
The problem is that the Hard Left mind refuses to believe what real Islam is, and in fact they have an affinity toward it. The confrontation will be very soon because the Muslims will bring the fight to the Europeans. In fact, it seems the war already has started.
"France is taking steps to de-radicalize its mosques in the hopes of preventing the radicalization of its Muslim community.
Since December, the French government, acting under expanded emergency powers, has shut down twenty mosques for preaching Salafism, a strict and highly politicized Sunni interpretation of Islam. Groups such as ISIS adhere to Salafism. About 120 of France's 2,500 mosques and prayer halls are considered Salafist.
A little background: the United States' 9/11 Commission found that Saudi Arabia uses charity and "government funds to spread Wahhabi [a Saudi form of Salafism] beliefs throughout the world, including in mosques and schools."
The technique of spreading Wahhabi-Salafi beliefs by funding mosques and, crucially, those who preach in them, has occurred in places as far-flung as Pakistan, Senegal, and Germany."
Israel/ The Coming Middle East War
IDF vs Hamas: strategy or improvisation? 08/10/16  I believe that the next war between Israel and Hamas will be the last. Israel has said this several times.
Obadiah 1:18  And the house of Jacob shall be a fire, and the house of Joseph a flame, and the house of Esau for stubble, and they shall kindle in them, and devour them; and there shall not be any remaining of the house of Esau; for the LORD hath spoken it.

"The architects of all three operations expected that Hamas would be delivered a blow that would leave it severely weakened and deterred. Yet Hamas it is still breathing. Now, with Avigdor Lieberman as the new defense minister, this policy can change with the outbreak of another war under the direction of the present government given Liebermans' multiple callings for the total decimation of Hamas rather than its mere weakening.
"The key word is decisiveness. Every conflict must end decisively.That is my directive," Lieberman recently said during a Foreign Affairs and Defense Committee meeting. It is a doctrine which could find itself at odds with that of Netanyahu or IDF Chief of Staff Gadi Eisenkot according to whom a new and prolonged wallowing in Gaza by the IDF is much worse than a number of blows which normally achieve peace for a number of years."
The "Anti-Normalization" Campaign and Israel's Right to Exist 08/10/16  The problem is that neither the Muslims nor the West recognize the authority of the Bible and the right to the Jews to the land, based on an everlasting covenant with God.
This conflict will continue until the Lord breaks the back of Islam and this religion has no more influence over Israel and Jerusalem. Islam will bring the war to Israel, and it is at this point that God will break the back of Islam. This is some way off yet, but events are accelerating very quickly that will bring this scenario to pass. Islam is doomed and all the world will see the judgment on it.
"For many Arabs and Muslims, the conflict with Israel is not about a withdrawal to the pre-1967 lines. These opponents have no intention of recognizing Israel's right to exist, even if it allows for the creation of an independent and sovereign Palestinian state in the West Bank, Gaza Strip and East Jerusalem.
A leading cleric, Dr. Ali Daghi, Secretary-General of the International Muslim Scholars, wrote: "There is a consensus among Muslims, in the past and present, that if an Islamic land is occupied, then its inhabitants must declare jihad until it is liberated from the occupiers."
Islamic Caliphate/ The Coming Middle East War/ Jerusalem
Outside help behind rebel advances in Aleppo 08/10/16  This is exactly what I believed was going to happen. Erdogen is an Islamist and will open the floodgates to support ISIS and the rebels in Syria.
I see this as part of the all-out war between Sunni and Shiite Islam. The victor will form the caliphate to attack Israel and try to take Jerusalem. Always remember that in the end, all this war and turmoil is heading toward Jerusalem.
Psalm 122:6  Pray for the peace of Jerusalem: they shall prosper that love thee.

"Syria's opposition has hailed rebel advances in the strategic city of Aleppo as a stunning success for ragtag forces, while the international community looked on as 300,000 Syrians suffered a weeks-long siege.
But the offensive against President Bashar al-Assad's troops may have had more foreign help than it appears: activists and rebels say opposition forces were replenished with new weapons, cash and other supplies before and during the fighting.
"At the border yesterday we counted tens of trucks bringing in weapons," said one Syrian activist, who crosses between Syria and neighbouring Turkey. "It's been happening daily, for weeks . . . weapons, artillery — we're not just talking about some bullets or guns."
Two other rebels, who, like all those interviewed, asked not to be identified because of the sensitivity of the subject, described cash and supplies being ferried in for weeks. They and others believe the money and supplies came from regional backers, including Saudi Arabia and Qatar, and were sent in trucks across Turkey's border with Syria."
The Coming Middle East War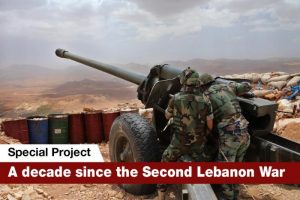 Towards a Third Lebanon War 08/10/16  This is an update on what is happening on Israel's northern border with Lebanon. This is where Israel and Hezbollah meet.
"On the one hand, Hezbollah is undergoing a crisis: the Iranian tap is still closed, Sunni refugees are escaping from Syria and threatening to change the demographic balance between the different communities in Lebanon, and above everything, 45% of Hezbollah's regular fighting OrBat is physically deployed in Syria, where it is intensively involved in a war against the rebels, at the command of Hezbollah's Iranian masters.
The military competence of Hezbollah – the result of the combat friction in Syria – is improving, but the number of warfighters as well as morale are declining. IDF are aware that certain operations – if carried out – could escalate into an all-out war.
On the opposite side, Hezbollah also treads very carefully, so that none of their explosive charges or antitank missiles should lead to the war that both sides are trying to defer to the maximum extent possible. So, it may be concluded that a mutual balance of terror is in effect. A part of that balance of terror involves Hezbollah's efforts to establish a feasible option for a ground incursion into Israeli territory."
World War 3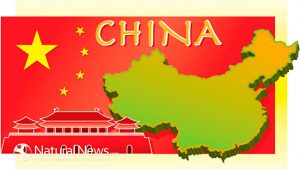 China determined to battle on two fronts as North Asian tensions spike 08/09/16  This is yet another bold statement from China about the coming of WW3.
It is really up to America. Will the US challenge China in the South China Sea or back down? China is very clear that it will not back down and is ready for war. Obama is very quiet about all of this, including the Russian buildup in Europe.
"As China diplomatically confronts the United States and South Korea over new missile defenses and intensifies pressure on Japan at sea over disputed islets, Beijing is signaling it is prepared to stand its ground on two key regional fronts.
Mainland analysts see little immediate chance for an easing of tensions now roiling across Northeast Asia, saying a rising China is showing it is keen to shape its own battlefield despite fresh threats.
"This action is China saying to the world that it has the ability to fight two regional conflicts on its doorstep," said Ni Lexiong, a naval expert at the Shanghai University of Political Science and Law. "If [Japan] is actively making provocations in our South China Sea, then in the East China Sea, on its doorway, it will face a little pressure," Ni said.
Beijing's claims to much of the South China Sea were invalidated last month in an emphatic ruling by an arbitration court in The Hague in a case brought by rival claimant, the Philippines."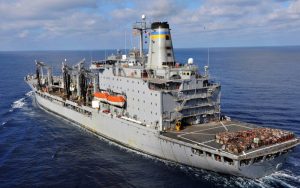 China Launches a Stealth Invasion in the South China Sea 08/09/16  This could be an act of war against Japan! China is very aggressive and right now is challenging Japan. If Japan responds, this could trigger WW3!
It is beyond obvious that China is aggressive to the point of starting WW3. China is not going to stop until it is forced to stop, because Obama is so weak. China is ready for WW3 and is making it obvious to the world.
"On Aug. 6, the Chinese government sent a stealth invasion force sailing into the disputed waters surrounding traditionally Japanese-occupied islands in the East China Sea.
But there wasn't a single Chinese naval warship among the nearly 250 vessels that swarmed the Senkaku Islands, around 250 miles southwest of Japan. Instead, Beijing deployed 13 coast guard ships, some of them armed, along with an estimated 230 fishing vessels operated by government-sponsored maritime militiamen.
China has sent ships into disputed waters before, but never on this scale. "The latest developments … do seem to be a potentially significant escalation," Christopher Hughes, a professor of international politics at the University of Warwick in the United Kingdom, told The Japan Times.
Beijing's heavy reliance on civilian militia is equally noteworthy—and, for China's rivals, potentially very worrying. These "little blue men," as U.S. Naval War College associate professor Andrew Erickson has dubbed them, have become the main combatants in China's undeclared—and so far mostly bloodless—pseudomilitary campaign of expansion into the East and South China Seas."

Proverbs 14:34  Righteousness exalteth a nation: but sin is a reproach to any people.