Communist Bernie Sanders's Religious Test for Christians in Public Office
                                     Verse of the Day
Revelation 19:11-13 And I saw heaven opened, and behold a white horse; and he that sat upon him was called Faithful and True, and in righteousness he doth judge and make war. His eyes were as a flame of fire, and on his head were many crowns; and he had a name written, that no man knew, but he himself. And he was clothed with a vesture dipped in blood: and his name is called The Word of God. 
Commentary
Make sure that you read this article since it is a harbinger of what is coming if the Hard Left fully takes over. Here is comes! The real gospel is offensive to the Hard Left mind because they can't stand that only through faith in Jesus Christ can one have eternal life. This is hate speech to their minds. They want to block us from government.
Has Sanders ever considered that Muslims believe that without confessing allah and Muhammad as the last prophet, a person can't have eternal life? I think that Sanders could care less about what Muslims believe but he wants to destroy real Christianity.
May the Holy God of Israel bless and protect you.
Revelation 17:14 These shall make war with the Lamb, and the Lamb shall overcome them: for he is Lord of lords, and King of kings: and they that are with him are called, and chosen, and faithful.

Hard Left/ Christianity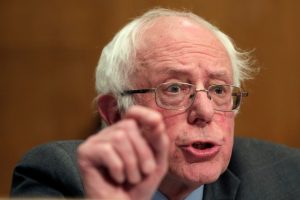 Bernie Sanders's Religious Test for Christians in Public Office 06/09/17  I called the Senator's office and expressed my objection. You can call (202) 224-5141 also. We can't let this go.
1 John 5:11  And this is the record, that God hath given to us eternal life, and this life is in his Son. (12) He that hath the Son hath life; and he that hath not the Son of God hath not life.
"Article VI of the U.S. Constitution states that "no religious test shall ever be required as a qualification to any office or public trust under the United States."
"On Wednesday, Senator Bernie Sanders flirted with the boundaries of this rule during a confirmation hearing for Russell Vought, President Trump's nominee for deputy director of the Office of Management and Budget.
Sanders took issue with a piece Vought wrote in January 2016 about a fight at the nominee's alma mater, Wheaton College. The Christian school had fired a political-science professor, Larycia Hawkins, for a Facebook post intended to express solidarity with Muslims. Vought disagreed with Hawkins's post and defended the school in an article for the conservative website The Resurgent. During the hearing, Sanders repeatedly quoted one passage that he found particularly objectionable:
Muslims do not simply have a deficient theology. They do not know God because they have rejected Jesus Christ his Son, and they stand condemned.
"In my view, the statement made by Mr. Vought is indefensible, it is hateful, it is Islamophobic, and it is an insult to over a billion Muslims throughout the world," Sanders told the committee during his introductory remarks. "This country, since its inception, has struggled, sometimes with great pain, to overcome discrimination of all forms … we must not go backwards."
Later, during the question-and-answer portion of the hearing, Sanders brought this up again. "Do you believe that statement is Islamophobic?" he asked Vought. "Absolutely not, Senator," Vought replied. "I'm a Christian, and I believe in a Christian set of principles based on my faith."
American Politics/ Homosexuality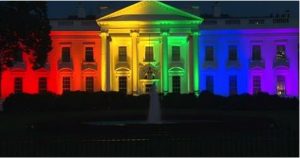 'Historical' run of LGBT Pride Month at an end? 06/07/17  I am really happy that the President did not recognize Gay Pride Month. This shows that his heart is not with the homosexual agenda.
Jude 1:7  Even as Sodom and Gomorrha, and the cities about them in like manner, giving themselves over to fornication, and going after strange flesh, are set forth for an example, suffering the vengeance of eternal fire.

"It's obvious that radical homosexual groups aren't happy that Donald Trump has thus far chosen not to celebrate June as "LGBT Pride Month" with an official proclamation, like Barack Obama did for several years. LGBT advocacy groups, while not surprised, are calling it "deeply disappointing."
The White House website shows that on the last day of May, Trump issued five separate proclamations recognizing June as National Caribbean-American Heritage Month, African-American Music Appreciation Month, National Homeownership Month, Great Outdoors Month, and National Ocean Month – but nothing about homosexual or transgender "pride."
"The president deserves praise for not issuing a presidential proclamation, which is a great honor, for what amounts to a special-interest, activist faction," says Elaine Donnelly, president of the Center for Military Readiness. "They have gotten used to having special privileges in the Obama administration. But President Trump has not gone along with that – and we are very grateful."
Islam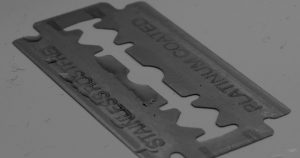 Feds Drop Bombshell: Up to 100 Girls May Have had their Genitals Cut in Michigan" 06/07/17  There are probably thousands of young girls who were mutilated by this barbaric practice. This is yet another reason to severely "vet" Muslim immigrants, to protect Americans from their barbaric practices.
1 Thessalonians 1:10  And to wait for his Son from heaven, whom he raised from the dead, even Jesus, which delivered us from the wrath to come.

"A federal prosecutor dropped a bombshell in court Wednesday, telling a federal judge that the government estimates that as many as 100 girls may have had their genitals cut at the hands of a local doctor and her cohorts.
Assistant U.S. Attorney Sara Woodward disclosed the information while trying to convince a judge to keep a doctor and his wife locked up in the historic case. It involves allegations that two Minnesota girls had their genitals cut at a Livonia clinic in February as part of a religious rite of passage and were told to keep what happened a secret.
"Due to the secretive nature of this procedure, we are unlikely to ever know how many children were cut by Dr. (Jumana) Nagarwala," Woodward said, referring to the lead defendant in the case, later adding, "The Minnesota victims were not the first victims."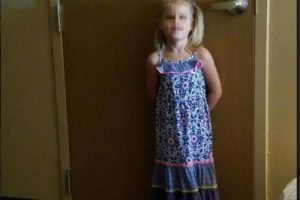 Muslim migrant rapists of 5-year-old Idaho girl, get no jail time, JUDGE issues gag order on 'sentencing' 06/08/17  We cannot sit back and let happen in America what is happening in Europe. Entire families should be deported back to the Muslims countries they came from. It is a privilege to come to America, and not a right. If you live in Idaho, you had better step up and take this head on. Do not let this "judge" get away with this.
Psalm 94:16  Who will rise up for me against the evildoers? or who will stand up for me against the workers of iniquity?

"Sharia law in Idaho. The three Muslim refugee boys who plead guilty in the heinous sexual attack of a five-year-old girl in Idaho were sentenced yesterday. No jail time. The judge barred everyone in the courtroom, including the victim's own parents, from speaking about the case and threatened anyone with serious consequences if they violated his edict. Unheard of.
The sexual assault occurred at Fawnbrook Apartments, in Twin Falls, when a 5-year-old was lured into a laundry room, stripped of her clothing, urinated on, and orally and anally raped while the oldest boy filmed the entire incident.
Now, following a sentencing hearing Monday at the Snake River Juvenile Detention Center in Twin Falls, Judge Thomas Borresen of Idaho's 5th Judicial District issued a gag order barring everyone in the courtroom from talking about it.
The victim's lawyer is facing contempt charges because of a benign comment he made to the Idaho Statesman about the parents' unhappiness with the verdict.
Mathew Staver, chairman and co-founder of the nonprofit legal assistance agency Liberty Counsel, told WND that Judge Borresen was completely out of line in issuing a gag order after the fact in a criminal case.
"It's unconstitutional for the judge to do that. There are gag orders that can be put on people during a jury trial, or if it's a minor they can prohibit you from mentioning the name of the minor, but they can't gag you after the fact," Staver said. "This is public at this point. This judge, it just seems like he's forgotten about the First Amendment in this case. He has no authority to do this, he can't hold someone in contempt to keep them from speaking out about their displeasure with the case after the fact." Staver said case law is clear on the subject of gag orders."
Hard Left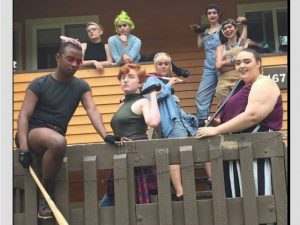 Report: Evergreen University Protesters Roaming Campus with Baseball Bats 06/07/17  You are looking at the death of a university. Who is going to attend a school like this, other than the radical kooks? What are they doing with bats except use them against anyone who disagrees with them? The Hard Left professors have created these monsters and now they have turned against the school and the professors.
Isaiah 3:5  And the people shall be oppressed, every one by another, and every one by his neighbour: the child shall behave himself proudly against the ancient, and the base against the honourable.

"Protesters at Evergreen State College are reportedly roaming campus with baseball bats, according to photos and videos circulating on social media.
Professor Bret Weinstein, who has received calls for his resignation after he refused to participate in what the New York Times called "a day of racial segregation," has shared video and photos allegedly of Evergreen students roaming campus with baseball bats.
Weinstein claims that he warned Washington Governor Jay Inslee about the security issues at Evergreen, but it is unclear if Inslee returned Weinstein's message.
The College Fix reports an administrator from the college released a memo instructing students to get rid of the bats immediately."
 World War 3/ North Korea
North Korea fires what appear to be land-to-ship missiles: South Korea 06/07/17
"North Korea fired what appeared to be several land-to-ship missiles off its east coast on Thursday, South Korea's military said, the latest in a fast-paced series of missile tests defying world pressure to rein in its weapons program.
The launches come less than a week after the United Nations Security Council passed fresh sanctions on the reclusive state, which said it would continued to pursue its nuclear and missile program without delay.
The missiles were launched Thursday morning from the North Korean coastal city of Wonsan and flew about 200 km (124 miles), South Korea's Office of Joint Chiefs of Staff said in a statement.
South Korean President Moon Jae-in has been briefed on the latest launch, the military said, declining to give further details.
"North Korea launched multiple projectiles that appear to be short-range land-to-ship cruise missiles today morning off east coast from the region of Wonsan," the office said in a statement, adding that Seoul and Washington were analyzing the launches for further information."
Jerusalem
'Yerushalayim is ours and we will never leave' 06/07/17  The Israelis will never divide Jerusalem, so in the end all the peace talks are going to come down to Jerusalem, just as the Bible states it would. In the end all the world will be focused on Jerusalem, to the doom of the nations.
Zechariah 12:2  Behold, I will make Jerusalem a cup of trembling unto all the people round about, when they shall be in the siege both against Judah and against Jerusalem. (3) And in that day will I make Jerusalem a burdensome stone for all people: all that burden themselves with it shall be cut in pieces, though all the people of the earth be gathered together against it.

"Dani Dayan, Consul General of Israel in New York, glowed as he relayed to the crowd the recent meeting he held with 250 American boys and girls who have volunteered to serve in the IDF. "These are 250 punches to the BDS movement," Ambassador Dayan thundered. He marveled at the eternal connection to Israel felt by all of world Jewry. "For 2,000 years, they tried to make us forget Yerushalayim…We returned and we will never leave again!"
Dov Kalmanovitz, Deputy Mayor of Yerushalayim, spoke with powerful emotion of his journey, having his face badly burned by a Palestinian terrorist during the first Intifada. Despite the significant long term damage to his face, he and his family persevered with incredible strength. The Deputy Mayor has been a pillar of support for countless terror victims, including a young girl named Yael whose inspiring journey he recounted at the concert.
Several speakers, including former UN Ambassador John Bolton, former top Trump advisor Boris Epshteyn, Aaron Klein of Breitbart Jerusalem Bureau, and Fox News contributor Pete Hegseth, spoke of how the alliance between the U.S. and Israeli governments has significantly strengthened since Donald Trump took the oath of office. They particularly noted the high priority that the President placed on Israel on his recent foreign trip, the first of his presidency. Ambassador Bolton stressed that while he and others were disappointed in the Trump administration's recent announcement that the U.S. Embassy will not be moved to Yerushalayim for now, the Ambassador is "convinced" that it remains a long term goal for the administration."
Health News
"Olive oil nutrient found to HALT brain cancer cells in their tracks" 06/11/17
3 John 1:2 Beloved, I wish above all things that thou mayest prosper and be in health, even as thy soul prospereth.

From the article: "The research team determined that an important nutrient in olive oil, called oleic acid, might help prevent brain cancer by stopping a certain cancer-causing protein from interfering with miR-7 production; miR-7 is a cell molecule that suppresses brain tumor formation.
"While we cannot yet say that olive oil in the diet helps prevent brain cancer, our findings do suggest that oleic acid can support the production of tumour-suppressing molecules in cells grown in the lab," said Dr. Gracjan Michlewski of the University of Edinburgh. "Further studies could help determine the role that olive oil might have in brain health." [RELATED: Find out how olive oil boosts bone health.]

This study comes in the wake of other studies which have proven olive oil's cancer-fighting properties. The Mediterranean diet, in which olive oil features strongly, is generally associated with reduced cancer risk, and it would seem that this healing oil plays a large part in this."
Revelation 19:15 And out of his mouth goeth a sharp sword, that with it he should smite the nations: and he shall rule them with a rod of iron: and he treadeth the winepress of the fierceness and wrath of Almighty God.