Communist Hard Leftist Camouflaged in the Church
Verse of the Day
2 Corinthians 2:11

Lest Satan should get an advantage of us: for we are not ignorant of his devices.
Commentary
This man is a Communist hiding in Christianity. His mission is to divide and destroy this denomination. You can tell he is a Communist by the way he accuses those that oppose them, and goes right to "you are a white nationalist or racist" for confronting him. I would say this denomination is dead and ready to be buried. They made him president, and now they are seeing the "fruit" for this Agent provocateur.
2 Corinthians 11:14,15 And no marvel; for Satan himself is transformed into an angel of light. Therefore it is no great thing if his ministers also be transformed as the ministers of righteousness; whose end shall be according to their works.
ENEMY WITHIN THE GATES
"Jeff Maples, covering Greear's address for Reformation Charlotte, says that Greear is referring to "vocal anti-Marxist critics" when he uses the terms "neo-Confederates" and "Pharisees."

This man is a wolf in sheep clothing. He is really a Hard Leftist hiding in Christianity. One of the tip offs is look who he attacks, those who disagree with him! He gets right into white racists if you disagree with him! His mission is to divide and destroy this denomination. How did he get elected in the first place?
"If Greear were after unity, he'd denounce the heresy that is swarming the denomination and call for unity around the truth. Instead, Greear labels those who defend biblical doctrine as 'pharisees' and calls on the denomination to repudiate them," Maples writes, adding that Greear's comparison of certain SBC leaders to Pharisees is based on an incorrect understanding of how the New Testament presents the Pharisees.
"Greear also demonstrated a complete lack of understanding of Jesus' issue with the Pharisees when said that the Pharisees in the New Testament had correct doctrine, but that their problem was that they opposed Jesus. The Scriptures, however, do not teach that the Pharisees had correct doctrine—Jesus' problem with them is that they were false teachers, just like those who push Critical Race Theory."
HARD LEFT INSANITY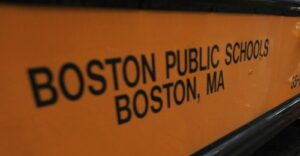 "Boston Public Schools Suspend Advanced Classes for Fourth Through Sixth Graders Because of "Racial Inequities"
Everything is "racism" to these people. Racism is the easy way out for these insane people! Notice that 70 percent of these students are white or Asian, so how does this become "racism?" Why not find out why the blacks and Spanish do so poorly?
"80 percent of all Boston public school students are either Hispanic or black, but 70 percent of the students enrolled in Advanced Work Classes are either white or Asian. School Committee member Lorna Rivera was quoted as saying "this is just not acceptable," adding that she's "never heard these statistics before" and is "very, very disturbed by them."
Superintendent Cassellius also claims that interest in Advanced Work Classes has waned over the years and that only five schools in the district had been offering them."
THE SPECIAL SIN
I'll go with the money on this and the NBA does nothing or just minor protest. Always go with the money.
"The National Basketball League has yet to comment after a Chinese court ruled that homosexuality is a "psychological disorder." Recently a court in the eastern Chinese province of Jiangsu ruled that being gay is a disorder and cited Chinese academic research to justify the position. This ruling by the Jiangsu court's rule upholds a lower court's ruling, the New York Post reported.
LGBTQ activists in China have slammed the rulings calling them "random and baseless."
THE SPECIAL SIN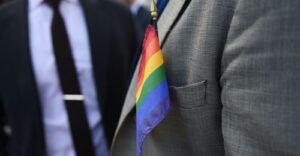 "Prominent evangelical adoption and foster care agency will provide services to LGBTQ parents"
The "Special Sin" wins again and shows the heart of the "Christian" organization. This is not a Christian organization but a paid arm of the state! There is zero fear of God in these people. They love the money the state gives them and this is why they did this!
"Bethany Christian Services, one of the U.S.'s largest adoption and foster agencies, said Monday it will begin offering services to LGBTQ parents nationwide, effective immediately" Why it matters: It's a major shift for the 77-year-old evangelical organization which has traditionally referred LGBTQ parents to other agencies. The change comes as cities and states increasingly require agencies to work with LGBTQ parents at the risk of losing government contracts.
What they're saying: "We will now offer services with the love and compassion of Jesus to the many types of families who exist in our world today," Chris Palusky, the organization's president and chief executive wrote in an email per NYT. "We're taking an 'all hands on deck' approach where all are welcome."
WORLD WAR 3: CHINA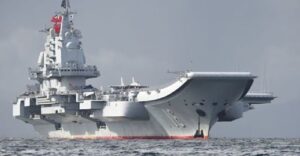 "South China Sea: Beijing embarks on month of military drills as fears of all-out war rise"
One one hand, the Obama/Biden regime are taking America down the road of Chinese Communism, but on the other hand they seem to want a confrontation with China.
"The drills will take place west of the Leizhou Peninsula and will run from Monday until the end the month. The area will be closed off to all other vessels, according to a notice posted on the website of China's Maritime Safety Administration. The new exercises appear to be a response to increased US military activity in the region over recent weeks and months."
DEMS AND REPARATIONS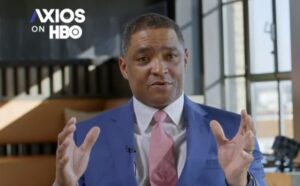 ""Pay Us Like You Owe Us" – Senior White House Official Announces Biden Will Move on Slavery Reparations without Congress"
I am in 100 percent agreement with paying reparations for slavery.
The problem of slavery was 100 percent the fault of the Democrat Party, so all demon-dems and the corporations who support them should pay the full reparations. They also should pay reparations to all the descendants of all the Union soldiers who were killed or wounded in the war. It is time the demon-dems start paying for the destruction they have brought on America.
"Senior White House adviser Cedric Richmond told Axios that the Biden White House will move on slavery reparations without Congress. Democrats are determined to take down the country in the next four years.Cedric Richmond: "Pay us like you owe us."
THE 666 SURVEILLANCE SYSTEM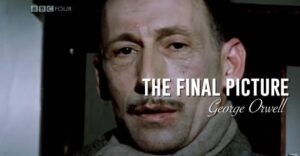 George Orwell Interview about 1984 (Video)
This is a short interview of Orwell just before he died. He was a visionary who could see the coming 666 System, but had no idea before how long before the world would "progress" to reach it. It has taken longer than he thought, but is vision of the future was correct.

He had no idea of the Second Coming of Jesus Christ to put an end to it. Without hope in the coming of Christ, there really is no future for this sin cursed world with the coming of the antichrist and all the horrors connected with the man of sin!
"George Orwell's Final Words of warning His prediction of the future 1984."
PRO LIFE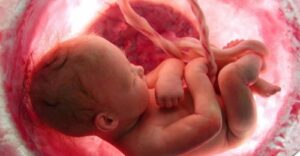 "20th Texas City Bans Abortions, Becomes "Sanctuary for the Unborn"
This is great news to see so many cities standing for the babies.
"Mayor Corey Hull, recalling his mother's decision to choose life for him in difficult circumstances, led the City of Carbon on Monday in becoming the 20th Texas city to outlaw abortions. The city council voted unanimously to adopt a Sanctuary for the Unborn ordinance amid strong support from local residents. Carbon (population 348) is located about 60 southeast of Abilene.
"I believe God has a purpose for every child," Hull said in a testimony shared with LifeNews. "I am proof. I am living proof. Living. Abortion kills. I could have been aborted. The miracle never stops."
If the blog is taken down, you can go to my conference room where I will keep you updated. The number is 717 409 5553. I will be on all week at 9:00 PM EST and Tuesday and Thursday at 10:00 AM EST. If you like our ministry, please consider making a donation to keep us going. May the Holy God of Israel bless you!
Revelation 22:20 He which testifieth these things saith, Surely I come quickly. Amen. Even so, come, Lord Jesus.