Congressional Expert: North Korea Prepping EMP Catastrophe Aimed At U.S. Homefront
Verse of the Day
Revelation 22:20  He which testifieth these things saith, Surely I come quickly. Amen. Even so, come, Lord Jesus.

Commentary
It is possible that Kim Jong Un is God's rod of judgment against America. This is as serious as it gets. The latest news is that North Korea is preparing to explode another nuclear weapon.

May the Holy God of Israel bless and protect you.
Hebrews 11:9-10  By faith he sojourned in the land of promise, as in a strange country, dwelling in tabernacles with Isaac and Jacob, the heirs with him of the same promise: For he looked for a city which hath foundations, whose builder and maker is God.
World War 3/ North Korea
Congressional Expert: North Korea Prepping EMP Catastrophe Aimed At U.S. Homefront 05/08/17
"While the international community and news media focus on North Korean missile tests and the country's nuclear program, one expert warned on Sunday that North Korea may be secretly assembling the capability to take out significant parts of the U.S. homeland via an electromagnetic pulse (EMP) attack.
Dr. Peter Vincent Pry is executive director of the Task Force on National and Homeland Security and is the chief of staff of the Congressional EMP Commission.
He warned: "They are positioning themselves as sort of a nuclear missile age, cyberage version of the battleship diplomacy in my view. So that they can always have one of them (satellites) very close to being over the United States or over the United States.
"Then if a crisis comes up and if we decide to attack North Korea, Kim Jong Un can threaten our president and say, 'Well, don't do that because we are going to burn your whole country down.' Which is basically what he said. I mean, he has made threats about turning the United States into ashes and he connected the satellite program to this in public statements to deter us from attacking."
Jerusalem/Islam
Erdogan lashes 'racist' Israel, calls for Muslims to flood Temple Mount 05/08/17  Like a bolt of lightening from nowhere, once again the Temple Mount is the center of attention. Erdogan wants to recreate the Ottoman Empire, and the surest way to unite the Sunnis is over Jerusalem.
He is calling for a Muslim uprising over Jerusalem and the Temple Mount. I do believe that Jerusalem will be the key to start the all-out war between Israel and the Muslims.
Luke 21:24  And they shall fall by the edge of the sword, and shall be led away captive into all nations: and Jerusalem shall be trodden down of the Gentiles, until the times of the Gentiles be fulfilled.

"Turkish President Recep Tayyip Erdogan on Monday urged Muslims to throng to the Temple Mount in a show of solidarity with Palestinians as he issued a string of challenges to Israel, which he called "racist and discriminatory."
"We, as Muslims, should be visiting Al-Quds more often," he said, referring to Jerusalem by its Arabic name.
"Each day that Jerusalem is under occupation is an insult to us," he added, at the opening ceremony of the International Forum on al-Quds Waqf in Istanbul, Turkey's Hurriyet news reported.
Erdogan said increased Muslim visits to the Jerusalem holy site "would be the greatest support to our brothers there."
"Both in terms of our religion and historical responsibility, Al-Quds and the fight of our Palestinian brothers for rights and justice is of great importance to us. We will keep making efforts for Quds to turn into a city of peace," Erdogan said.
In the blistering speech, which also criticized Israeli legislation and US plans to move their embassy to Jerusalem, Erdogan also called Israel's treatment of the Palestinians "racist and discriminatory" and said the Israeli-Egyptian blockade of the Gaza Strip "has no place in humanity."
Islam
Rape Legalization Gains Ground Amid Migrant Influx in Europe 05/08/17  As I've said many times before, Europe is being turned over to Islam for judgment, and it appears one of the judgments is terror on the European women.
To the Muslims, unbelieving women have no rights and so they can be raped and sold as sex slaves. This is exactly what ISIS was acting out. This is real Islam. This is just a taste of what is coming upon the Europeans.

They hate the Lord and reject his word. Well, now they have the Koran and allah and all the horrors which accompany allah. The Europeans are getting the full package, the supper deluxe package of allah.
"France, Sweden, Germany and other European nations are on a path to legalize rape committed by migrants because it's "their culture."

As shocking as this might seem, a recent number of rapists who avoided severe punishment suggests there's a precedent already in place to decriminalize rapes by migrants because they don't "culturally understand" Western rape laws or even the word "no."

In short, rapes by migrants are downplayed as "cultural misunderstandings" and thus the victims never receive justice, meaning that "de facto" rape legalization is, for the most part, already in place."
Islam – France
Islamic supremacists will wreck France's weak consensus 05/09/17  This is a really good article about the death of France. On the French gravestone, the obituary will be, "Went insane: committed suicide by Muslims."
"The French presidential elections are over, and a multiculturalist technocrat who believes in nothing, Emmanuel Macron, has won the race. Macron was the perfect candidate of the liberal consensus and global progressivism. The whole system wanted to save itself by electing him. Macron is the French Justin Trudeau. His party is that of happy globalization and the post-national Europe, in the name of "diversity." It is the post-political conception of the world.
But Islamic supremacists will shatter and wreck his weak utopia. 25,340. This is the number of active military personnel in Sweden. How many Salafists are in France? 15,000 to 20,000, according to Bernard Godard, the former head of the Bureau of Religion for the Ministry of the Interior. According to the politician Antoine Sfeir, there are 20,000 to 30,000 Salafists in France. The Salafists in France are a force roughly the size of the Swedish military. One out of every two young French Muslims is a Salafist of the most radical type, even if he does not belong to a mosque.
A year ago, the French army set up a "domestic front command" devoted to preparing the country in case of massive civil unrest. In such a scenario, the "war" that outgoing President François Hollande spoke about in November 2015 will not be fought in a foreign theater, such as Raqqa, but inside the French Republic. Barbara Lefebvre, who co-edited the book Une France Soumise (A Subjugated France), asserts that "a world is coming to an end: that of a secular, republican and liberal France."
Hard Left/ Islam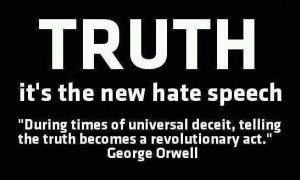 Catholic priests in U.S. being punished for speaking truth about Islam 05/09/17  I found this really interesting, that the Catholic Church in America is running interference for the Muslims. Their priests are not allowed to say the truth or anything negative against Islam. The Catholic leadership has the same mentality as the secular Hard Left.
What is it about Islam that has these people so enamored? It is like God has cast a net over their minds, and they are being pulled into Islam. I see it a direct judgment from the Lord upon a disobedient people who refuse to believe his word, so now they are being merged with Islam.
Revelation 22:20  He which testifieth these things saith, Surely I come quickly. Amen. Even so, come, Lord Jesus.

"Don't listen to liberals, because the Muslims will cut your heads off." That's the comment that warranted the KRQE headline, "Parents accuse Belen priest of making discriminatory comments against Muslims." Apparently no one had a problem with the "don't listen to liberals" part. Instead, being well trained in political correctness, it was the moment Fr. Jonas Romea, a priest in Belen, New Mexico, told a group of pre-K to eighth grade Catholic kids that there were Muslims terrorists that caused the problem. Specifically mentioning Muslims cutting "heads off" was when parents became terribly offended on behalf of Islam.
The next thing you know, a reporter at KOAT Action News was asking Fr. Romea if he didn't think his remarks were "Islamophobia?" Fr. Romea said that he denied that label, and strengthened his point by saying: "Recent reports out of the Middle East show that Catholics around the world are under attack. The news pieces that we get… from there tell us that actually, Christians are being slaughtered."
KRQE reported that after receiving complaints about Fr. Romea's remarks (made during a homily to students at Our Lady of Belen Church,) the "Archdiocese of Santa Fe sent out a letter to parents saying the homily didn't fully embrace the message of Jesus Christ."
Hard Left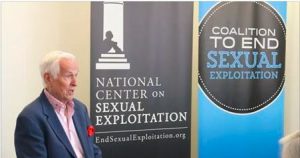 Josh McDowell: Prepare Your Kids to Face Porn's Dangers by Age 05/09/17  There is a tsunami of sexual sin now flooding across the earth. I believe this is getting the world ready for the coming Day of Lord when Jesus said it would be like the Day of Noah. It appears that sexual sin will be constantly in the minds of people. They will be consumed by it. This is exactly what it was like in Sodom just before the Lord destroyed it. Protect your kids and grandkids!!!
Titus 1:15  Unto the pure all things are pure: but unto them that are defiled and unbelieving is nothing pure; but even their mind and conscience is defiled.

"And parents, particularly homeschooling Christian parents, are delusional if they think they can somehow completely protect their children from porn. The sad reality is that they will see it and they are seeing at alarmingly young ages.
"I always tell [parents], by five years old you'd better have your child prepared," McDowell said.
He noted that he was at first unsure of the popular phrase "Fight the New Drug"
Pornography. He was wary but upon studying how pornography affects people physiologically, he agreed. Porn's effect on the brain is like cocaine and heroin together.
"Cocaine is a stimulant, you shoot it up, and it stimulates you," McDowell said. By contrast, "heroin is an opiate, which means it brings you down."
Science
Space sounds and mysterious space signals news 05/07/17  This is a fascinating site and it was amazing to listen to the sounds of the planets, including those of earth.
Job 38:7  When the morning stars sang together, and all the sons of God shouted for joy?
Psalm 140:1  Deliver me, O Lord, from the evil man: preserve me from the violent man;