Coronavirus Is Not the First Mass Killing by Dr. Fauci — How Many Tens of Thousands of Americans Must Die Before Dr. Fauci Loses His Job?
Hebrews 9:28 So Christ was once offered to bear the sins of many; and unto them that look for him shall he appear the second time without sin unto salvation.
Commentary
This man and many in the FDA, CDC, and NIH are criminals and have been for years. Now what they are can been seen by all of us. They allow people to die for greed, and also they are all Hard Left, so they used Covid-19 to try and advance the Hard Left politics. They are ruthless and a danger to America. They remind me of both the Nazi and Communist Russia doctors who were totally corrupt.
Looking for the Blessed Hope, the glorious appearing of Jesus Christ for his believers!
Titus 2:13 Looking for that blessed hope, and the glorious appearing of the great God and our Saviour Jesus Christ;
HARD LEFT MEDICAL CRIMINALS
"The liberal mainstream media can't hide this truth from the public forever. The latest international reporting for hydroxychloroquine treatment of coronavirus patients shows countries that had early use of the drug had a 79% lower mortality rate than countries that banned the use of the safe malaria drug.
This means that Dr. Fauci, Dr. Birx, the CDC, the liberal fake news media and the tech giants have been pushing a lie that has had deadly consequences! That could have been lowered by possibly half if HCQ use would have been promoted in the US! We are talking over 90,000 American lives could have been saved!"
MODERN KKK DEM TERRORIST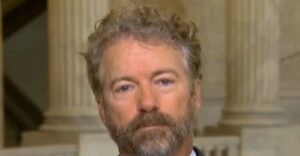 "Rand Paul: Threats from DC Mob Were 'F— You Up,' 'Kill You'"
The dems want the police weaken so the people are at the mercy of the BLM and Antifa terrorists. These terrorist are going to be stopped until they are stopped by the government or the people.
I can see as election time draws near these terrorists will be in a frenzy. When Trump wins, there could be permanent unrest until they are crushed. This is real serious.
"Rand Paul (R-KY) rehashed his experience from a night early having been confronted by a mob of protesters near the White House in Washington, D.C. after the conclusion of the Republican National Committee.
Paul explained his reasoning for his decision to walk to his hotel, and what he felt might have happened if there had been no police nearby.

"The threats were to f— you up, to you know, to kill you," he said. "The threats were if they could get a hold of you, and I truly believe with every fiber of my being, had they gotten at us, they would have gotten us to the ground. We might not have been killed.
We might just have been injured by being kicked in the head or kicked in the stomach until we were senseless. You've seen the pictures. Most of the networks will not show the pictures of this. This is happening in all of our cities. Its got to stop and thank God for the police."
THE GREAT FLUSHING SOUND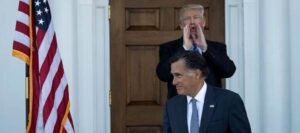 "100 Disgruntled Never-Trumpers and Romney, McCain and G.W. Bush Staffers Endorse Joe Biden and Liberal Media Thinks This is Bad for Trump"
This is wonderful news that these establishment Republicans declared themselves and are flushed out of the Republican Party. These are the types who would sabotage the President and try and stop his agenda. They rather vote for a Communist Joe Biden who hates America and babies in the womb, etc. than support the President. I'm so happy they are gone.
In fact, what we need is a political enema to get rid of all of them who think like this.
"More Good News for President Trump! 100 disgruntled Never-Trumpers former staffers for George W. Bush, John McCain and Mitt Romney signed a letter endorsing senile Joe Biden today. These are the same disgruntled uniparty officials who said nothing as US jobs were shipped off to China."
WORLD WAR 3: China
"South China Sea tension rises amid US blacklisting, report of Beijing missile fire 'warning'"
President Trump is dealing with the Chinese exactly like what they are: criminals. He is blocking and confronting them at every turn. This is needed because China was trying to destroy the US economy and become the world power.
Remember, Biden, Hillary, Obama and the rest of the Hard Left are in league with China. They are traitors which is being exposed by the President. The Hard Left in America has become Communist just like China!
"The U.S. on Wednesday announced it blacklisted Chinese officials and business executives involved in the military buildup of the disputed South China Sea, further ratcheting up tensions in the region ahead of the November election — the same day that Beijing reportedly fired missiles including an "aircraft-carrier killer" into the sea as a "warning" to the U.S.
China had claimed a U-2 spy plane entered a no-fly zone without permission during a naval drill in the Bohai Sea, a military source told the South China Morning Post. The Pentagon has given few details, but said a U-2 flew "within the accepted international rules and regulations governing aircraft flights."
HARD LEFT INSANITY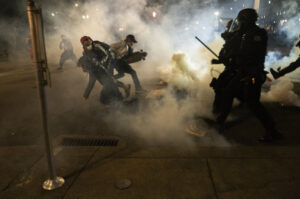 "Police Declare Portland Protests A Riot But This Definition Could Be Rooted In Racism" These people are really stupid or think we are stupid. BLM is made up of more white people than black! Antifa is almost entirely white is also rioting, yet the Hard Left mind has to bring racism into it! These people can not longer think but day after day spew nonsense and try to base everything on race.
"Nightly protests passed their 90th day this week. Over the course of nearly three months, crowd sizes have at times exceeded 10,000 people and on other occasions been fewer than 100. Between May 29 and Aug. 27, the Portland Police Bureau declared 23 riots and 22 unlawful assemblies (that doesn't include nights that started as unlawful assemblies and were later declared riots). But the laws governing those declarations are vague and have roots in Oregon's deeply racist past."
PROTECTING THE CHILDREN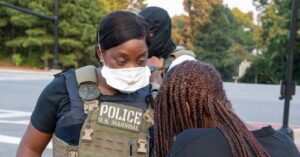 "US Marshals Find 39 Endangered and Missing Children in Georgia Raid"
This is wonderful news. I hope eventually 1000s of children are freed and all these pedophiles are found and jailed.
Have you noticed that in the past when there were big cases like this, there is no followup. The case just seems to disappear.
"The US Marshals Service Missing Child Unit rescued 39 missing children in a Georgia raid this month.

"Operation Not Forgotten" resulted in the rescue of 26 children, the safe location of 13 children and the arrest of nine criminal associates.
"Operation Not Forgotten" resulted in the rescue of 26 children, the safe location of 13 children and the arrest of nine criminal associates. Additionally, investigators cleared 26 arrest warrants and filed additional charges for alleged crimes related to sex trafficking, parental kidnapping, registered sex offender violations, drugs and weapons possession, and custodial interference. The 26 warrants cleared included 19 arrest warrants for a total of nine individuals arrested, some of whom had multiple warrants."
REPUBLICAN 2020 CONVENTION
Meme: Positive Republicans vs Depression Dems
I have not watched the convention, but the comments I heard are very edifying. I really like this meme.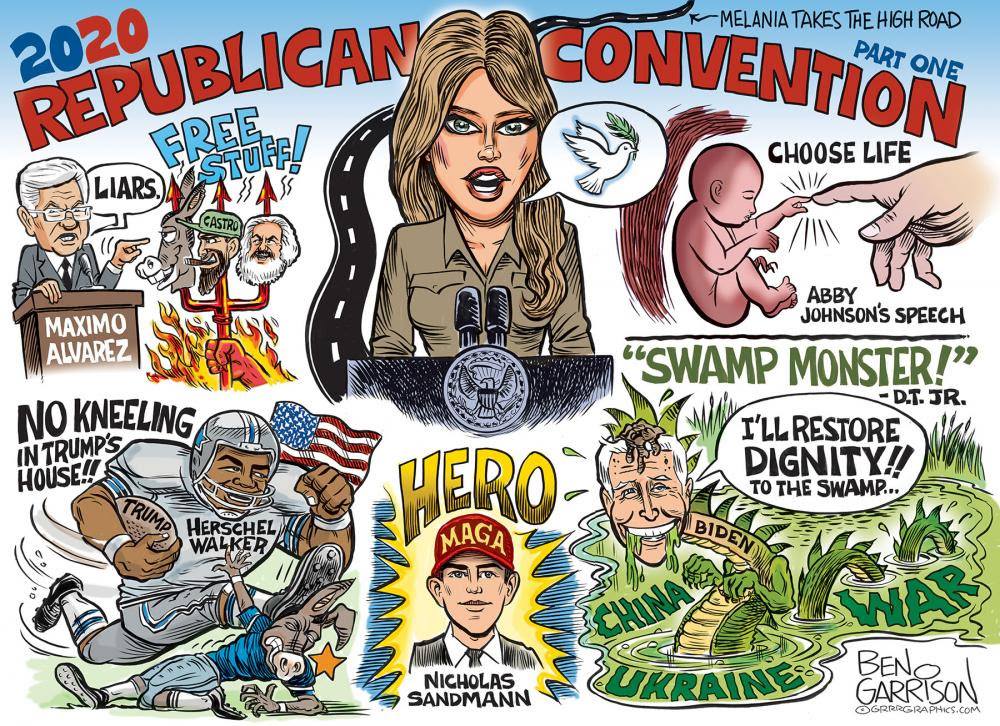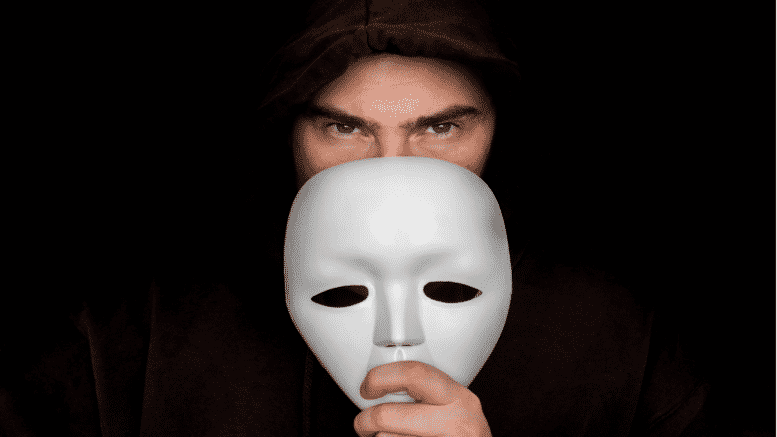 From article:"Once upon a time, there was something called science. It included the discovery of truth about nature, the elements, the universe, etc. It was practiced by honest and accountable practitioners called scientists and engineers. They often invented cool new things as a result of their studies, but generally they had no primal urge to use their knowledge to dominate other people, groups or even entire societies.

Then certain other scientists and engineers rose up and made a discovery of their own. If true science was ever-so-slightly skewed and engineering disciplines were applied to society at large, then they could indeed use their "knowledge" to dominate and control other people, groups, entire societies or even, heaven forbid, the entire planet. The first group pursued science. The second group pursued pseudo-science."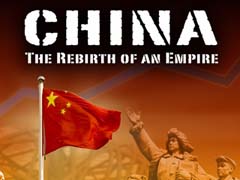 The Quiet American Reset The Hard Left was in love with Communist China, and they virtually were selling out America. In selling out America, these traitors were destroying the middle class. This reset was long over due.
From article:"The great de-coupling is here. The U.S. now has plan a to purge Chinese tech companies fully from America's internet, creating what the Trump administration has dubbed the Clean Network. It mirrors the White House's existing 5G Clean Path initiative to remove all Chinese components from systems 'everywhere', and which now extends it to everything tech on the 'net.

China fears a financial 'Iron Curtain' is about to fall – a complete expulsion from the dollar sphere. In fact, soft capital control is already birthing, with Bloomberg reporting that the U.S. is now asking colleges and universities to divest from Chinese holdings in their endowments, "warning schools in a letter this last week, to get ahead of potentially more onerous measures [coming] on those holding the shares".
If you like our ministry, please consider making a donation to keep us going. May the Holy God of Israel bless you!
Revelation 22:20 He which testifieth these things saith, Surely I come quickly. Amen. Even so, come, Lord Jesus.