DC National Episcopal Cathedral to become LGBT 'pilgrimage' site
Verse of the Day
Malachi 3:15 And now we call the proud happy; yea, they that work wickedness are set up; yea, they that tempt God are even delivered.
Commentary
The National Cathedral is a national disgrace. A long time ago, this edifice was given over to sin and rebellion against the Lord! It was the center of the homosexual "marriage" movement and now this.
Shepard is not a martyr, but he was the victim of a robbery that turned violent. He was not killed because he was a homosexual. This all came out during the trial.
May the Holy God of Israel bless and protect you.
Malachi 3:16 Then they that feared the LORD spake often one to another: and the LORD hearkened, and heard it, and a book of remembrance was written before him for them that feared the LORD, and that thought upon his name. (17) And they shall be mine, saith the LORD of hosts, in that day when I make up my jewels; and I will spare them, as a man spareth his own son that serveth him.
Apostasy of American Church

"DC National Episcopal Cathedral to become LGBT 'pilgrimage' site with Matthew Shepard's remains"
New Sheriff in Town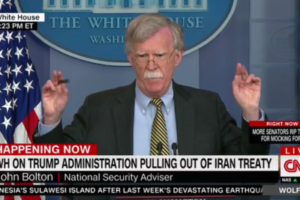 "New White House Counterterrorism Strategy Singles Out "Radical Islamists" This is great news. The US government will now be confronting real Islam and the terrorist part of it! It is so refreshing to the government stop playing games and deal directly with terrorism!
World War 3: China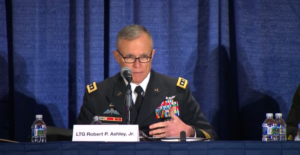 "US defense intelligence warns of AI-human hybrid soldiers from China"
When I read articles like this, it home what the future is going to be like. There is no future for mankind except for the coming of the Lord Jesus.
Revelation 22:20 He which testifieth these things saith, Surely I come quickly. Amen. Even so, come, Lord Jesus.