DC National Episcopal Cathedral to become LGBT 'pilgrimage' site
Verse of the Day
Malachi 3:15 And now we call the proud happy; yea, they that work wickedness are set up; yea, they that tempt God are even delivered.
Commentary
The National Cathedral is a national disgrace. A long time ago, this edifice was given over to sin and rebellion against the Lord! It was the center of the homosexual "marriage" movement and now this.
Shepard is not a martyr, but he was the victim of a robbery that turned violent. He was not killed because he was a homosexual. This all came out during the trial.
May the Holy God of Israel bless and protect you.
Malachi 3:16 Then they that feared the LORD spake often one to another: and the LORD hearkened, and heard it, and a book of remembrance was written before him for them that feared the LORD, and that thought upon his name. (17) And they shall be mine, saith the LORD of hosts, in that day when I make up my jewels; and I will spare them, as a man spareth his own son that serveth him.
Apostasy of American Church

"DC National Episcopal Cathedral to become LGBT 'pilgrimage' site with Matthew Shepard's remains"
"The Washington National Cathedral in the country's capital is slated to become an unlikely symbol of homosexual activism following the news that it will be the final resting place of murdered University of Wyoming student Matthew Shepard.

The family of Shepard, a 21-year-old homosexual man brutally beaten to death in 1998, has decided to have his ashes interred in the crypt of the iconic Episcopal cathedral, the Washington Post reported. His parents had previously kept his ashes for fear of drawing unwanted attention to a public grave, but have now settled on the cathedral ahead of his murder's 20th anniversary on Friday.

In a public service on October 26, his ashes will be placed in the private, off-limits crypt columbarium. One of just 200 to receive such a distinction, Shepard's remains will join those of distinguished historical figures such as President Woodrow Wilson, Helen Keller, and Navy Adm. George Dewey. The Daily Caller noted that the cathedral's dean, the Very Rev. Randolph Marshall Hollerith, is responsible for selecting figures of national significance to inter."
New Sheriff in Town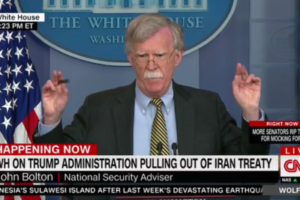 "New White House Counterterrorism Strategy Singles Out "Radical Islamists" This is great news. The US government will now be confronting real Islam and the terrorist part of it! It is so refreshing to the government stop playing games and deal directly with terrorism!
Ephesians 5:11 And have no fellowship with the unfruitful works of darkness, but rather reprove them.
"The Trump administration is implementing a new, government-wide counterterrorism strategy that places renewed focus on combatting "radical Islamic terrorist groups," marking a significant departure from the Obama administration, which implemented a series of policies aimed at deemphasizing the threat of Islamic terror groups.

In releasing the first national counterterrorism strategy since 2011, the Trump administration is working to take a drastically different approach than that of the former administration, according to senior U.S. officials.

While the Obama administration sought to dampen the United States' focus on Islamic terror threats, the Trump administration has made this battle the centerpiece of its new strategy.

National Security Adviser John Bolton acknowledged in remarks to reporters Thursday afternoon that the new strategy is "a departure" from the former administration's strategy, which has been characterized as a failure by Republican foreign policy voices due to the increasing number of domestic terror attacks and plots across the United States

"Radical Islamist terrorist groups represent the preeminent transnational terrorist threat to the United States, and to United States' interests abroad," Bolton said."
 End Times Pestilences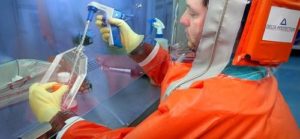 "Scientists Freak Out Over Pandemic Potential Of Genetically Engineered Smallpox" I wonder if the end time pestilences the Bible mentioned could be manmade! Evil minded people use bioweapons to kill even into the billions of people!
Hopefully we will be with the Lord before these weapons are used.
Luke 21:11 And great earthquakes shall be in divers places, and famines, and pestilences; and fearful sights and great signs shall there be from heaven.

"Following the release of a paper earlier this year which describes how researchers stitched together segments of DNA in order to revive horsepox – a previously eradicated virus, scientists have been flipping out over the possibility that bad actors may use the study as a blueprint to revive smallpox.

The disease killed an estimated 300 million people before the World Health Organization deemed it eradicated following a long vaccination campaign. Thus, the publication of a method for reviving a closely related disease has understandably raised some red flags within the scientific community, reports futurism.com."
World War 3: China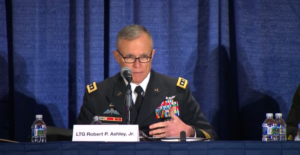 "US defense intelligence warns of AI-human hybrid soldiers from China"
When I read articles like this, it home what the future is going to be like. There is no future for mankind except for the coming of the Lord Jesus.
Revelation 22:20 He which testifieth these things saith, Surely I come quickly. Amen. Even so, come, Lord Jesus.

"China is moving towards merging AI with humans, and the United States Defense Intelligence Agency sees this as a major concern for the future of warfare.

Speaking at the Association of the United States Army annual meeting on October 8, Defense Intelligence Agency (DIA) Director Lieutenant General Robert P. Ashley, Jr. said that one of the biggest decisions that the United States military will have to make is how to deal with the "integration of humans and machines" that China is pursuing.

"China is progressively pursuing a 2025 strategy where they want to be the main driver of AI, not only for their economic but for their industrial transformation," said Ashley."
Hardening of the Hard Left Dems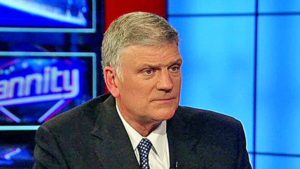 "Franklin Graham: 'What has happened' to Dems?" All real Americans will soon be out of the Dem party. It is now turning into the hardest of the Hard Left with hatred for God and America.
The division between real Americans and the Hard Left is very clear and getting clearer by the day. These are dangerous people who loathe us.
"Franklin Graham is asking what has become of the Democratic Party. It's after they forced the resignation of a county party leader because he posted on Facebook some time ago, "I stand for the flag, I kneel at the cross."

Graham noted in a Facebook post to his millions of followers that Mark Salvas, a former Marine and Gulf War veteran, responded to his ouster saying: "I'm not ashamed of my patriotism, not one bit. I fought for this country. I think I have a right to have a voice and be patriotic."

Salvas' story was reported by Todd Starnes. He explained Salvas was the new chairman of the Allegheny County Democratic Party in Pennsylvania. Salvas' personal patriotism and faith did not set well with party leaders. "We have a zero tolerance for sexual harassment or racism of any kind," said Democratic Committee Chairwoman Nancy Mills. "I think Chairwoman [Eileen] Kelly made the right decision once she was aware of the issues."
Revelation 22:20 He which testifieth these things saith, Surely I come quickly. Amen. Even so, come, Lord Jesus.