Warning Warning Warning: Hard Left Fascism out in the Open
Verse of the Day
Ezekiel 33:4 Then whosoever heareth the sound of the trumpet, and taketh not warning; if the sword come, and take him away, his blood shall be upon his own head. (5) He heard the sound of the trumpet, and took not warning; his blood shall be upon him. But he that taketh warning shall deliver his soul.
Commentary
The war is now out in the open for all to see. This week is huge in American history. The media is going to shut down all opposition to the Hard Left message, and they started the process. I've warned they were Fascists and here it is. Part of the definition of Fascism it to control all media and destroy all opposition. They are moving to take down America, and it is OUT IN THE OPEN. It is truly ironic because all the deep state conspiracy theories that Alex Jones warned about was just proven true!
I am now referring to MSM as Fascists because they just proved they are along with the Democrat Party. If you combine the media take down, with Antifa and the attempted coup of President Trump, it is very clear that the second American civil war is under way. It is here, now!
All our mettle is about to be tested in a big way. There is no sitting this out on the sidelines because they are taking the fight to you. Everything you hold dearly like your freedoms, children, wealth, jobs, is at stake. Yes, they will take your children away because of your beliefs. The Hard Left is worse than anything you can imagine. They are like the Nazis on steroids. The Hard Left LOATHE, DESPISE, DETEST us. Hatred actually is too mind of a word for how they feel toward us. Hillary was not joking when she called us the deplorables.
There is no coasting, but time to prepare. I can see the pastors trying to calm everyone down about this. They are so blinded they will be last to see it.
We need revival for survival and now. The Hard Left just crossed the Rubicon.
May the Holy God of Israel bless and protect you.
Exodus 15:3 The LORD is a man of war: the LORD is his name.
 

Warning  Warning  Warning:

Hard Left Fascism out in the Open
"Democrat Sen. Chris Murphy calls for more Silicon Valley censorship: 'Survival of our democracy depends on it'"
Judges 3:9 And when the children of Israel cried unto the LORD, the LORD raised up a deliverer to the children of Israel, who delivered them, even Othniel the son of Kenaz, Caleb's younger brother. (10) And the Spirit of the LORD came upon him, and he judged Israel, and went out to war…

"Sen. Chris Murphy thinks tech giants banning Alex Jones' Infowars is a good start, but says the "survival of our democracy" depends on sites like Facebook and YouTube removing additional content.

"Infowars is the tip of a giant iceberg of hate and lies that uses sites like Facebook and YouTube to tear our nation apart. These companies must do more than take down one website. The survival of our democracy depends on it," Murphy, D-Conn., tweeted on Monday.

The controversial Jones and his Infowars content were removed from Facebook, YouTube, Apple and Spotify this week. Jones is a notorious conspiracy theorist who has been widely criticized for polarizing content, including discredited claims about the Sandy Hook Elementary School shooting. Many staunch Infowars critics condemned the tech giants' decision, noting that censoring him could result in further actions against people who aren't accepted by the mainstream media – which appears to be exactly what Murphy wants."
California on Fire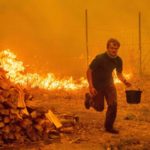 "Mendocino Complex Fire Now Largest Wildfire in California's History" There is no end in sight to these fires. The temp might reach 110 in the area of the fires with high gusting winds. These fires could burn into October, along with new ones starting.
"The Ranch fire, the larger of the two fires that make up the Mendocino Complex fires, grew to 235,000 acres Monday, Cal Fire officials said. Only 21 percent of the fire had been contained by nightfall. To the southeast, the River fire remained in check Monday, scorching 48,800 acres, Cal Fire said. It was 58 percent contained.

For the past 11 days, the two fires have disrupted countless lives across a large stretch of Northern California. Smoke could be seen throughout the Bay Area on Monday and deep into the Central Valley as the northern flanks of the Ranch fire advanced deeper into the Mendocino National Forest, leveling woodland brush and conifers. Meanwhile, its southeastern arm threatened Lake County homes that were terrorized by forest fire only a month ago."
Jerusalem Jerusalem Jerusalem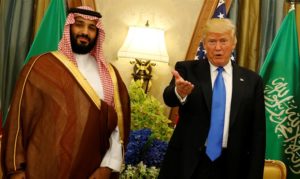 "Saudi Arabia: No peace talks without eastern Jerusalem"Things have been quiet about Jerusalem for a while, but events about the city are always lurking and ready to come out.
Zechariah 12:3 And in that day will I make Jerusalem a burdensome stone for all people: all that burden themselves with it shall be cut in pieces, though all the people of the earth be gathered together against it.
"Saudi Arabia has reassured Arab allies it will not endorse any Middle East peace plan that fails to address Jerusalem's status or the "right of return" of so-called "Palestinian refugees", Reuters reported on Sunday.

King Salman's private guarantees to Palestinian Authority (PA) chairman Mahmoud Abbas and his public defense of long-standing Arab positions in recent months have helped reverse perceptions that Saudi Arabia's stance was changing under his powerful young son, Crown Prince Mohammed bin Salman, diplomats and analysts said."
Push Back Against the Hard Left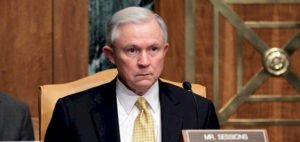 "Sessions targets those branding religious organizations as 'hate groups'" This is really needed, and I hope AG Sessions can help stem the tide against the God haters.
What America desperately needs is a revival for survival.
"The Southern Poverty Law Center, a far-left team of activists who label Christian organizations as "hate groups" because of their biblical beliefs on homosexuality and marriage, has gained influence in recent months. Tech giants such as Amazon have adopted the "hate list," resulting in discrimination against widely respected groups such as the Alliance Defending Freedom, which has won cases at the U.S. Supreme Court.

But SPLC, described by pundit John Stossel as a "money-grabbing slander machine," now faces new opposition from the federal government: a task force assembled by Attorney General Jeff Sessions. He announced this week the formation of the Religious Liberty Task Force to promote religious liberty.

Sessions warned of the dangers of allowing an organization to "actively target religious groups by labeling them a 'hate group' on the basis of their sincerely held religious beliefs."
Push Back Against the Hard Left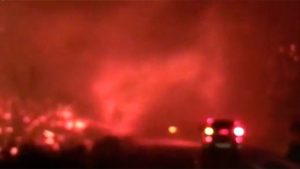 "'Fire tornado' reached 143 mph as it caused path of destruction in scorched California" This is an update on the massive fires burning in California.
"A fire whirl spawned by the Carr Fire generated wind speeds of up to 143 mph – the equivalent to an EF-3 tornado – causing a wave of destruction. The National Weather Service and Cal Fire's Serious Accident Review team, announced on Thursday that they were conducting a storm damage survey regarding the whirl which occurred a week ago in Redding, Calif.

The rotating column of fire, induced by intense rising heat and turbulent winds, caused power line towers to collapse, uprooted several trees and removed tree bark.
Draining the DC Swamp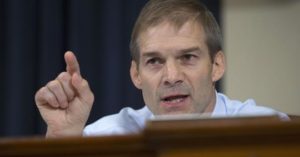 "Jordan defends push to impeach Rosenstein: 'If you don't push… you never get anything'" I think this is a great idea because it brings out the record of Rosenstein obstruction of justice. This is really a great disgrace to Rosenstein. I hope Trump jumps Rosenstein ASAP.
"Rep. Jim Jordan said the struggle between the House of Representatives and the Department of Justice is part of a larger show of disrespect from several parts of the executive branch. During an interview with The Washington Times' Tim Constantine for "The Capitol Hill Show" on Thursday, Mr. Jordan explained the reasoning behind the decision to file articles of impeachment against Deputy Attorney General Rod Rosenstein.

"This is the executive branch, people in high levels of the bureaucracy basically telling a separate and equal branch to go take a hike," Mr. Jordan said, "And it's not supposed to work that way. That's not how the Constitution is set up. That not how the system is supposed to operate, so yes, it's a big problem." Mr. Jordan cited several other examples of what he saw as executive agencies resisting orders from Congress. He said this FBI issue is similar to withholding and deleting evidence during the 2014 IRS controversy and Benghazi hearings."
Revelation 22:20 He which testifieth these things saith, Surely I come quickly. Amen. Even so, come, Lord Jesus.