Doctor claims almost all psych drug use is unnecessary; over 5 million psych med victims
Verse of the Day
Luke 4:18 The Spirit of the Lord is upon me, because he hath anointed me to preach the gospel to the poor; he hath sent me to heal the brokenhearted, to preach deliverance to the captives, and recovering of sight to the blind, to set at liberty them that are bruised,
Commentary
After praying with hundreds and hundreds of people, I've found in nearly all cases that a broken heart is the root of depression. I have seen huge numbers of people set free from depression through the healing of the Great Physician, Jesus Christ.
If you would like prayer, you can email me at [email protected] for an appointment. There is no fee. For more information go to: Jesus Christ Came to Heal the Brokenhearted
May the Holy God of Israel bless and protect you.
Philippians 4:7 And the peace of God, which passeth all understanding, shall keep your hearts and minds through Christ Jesus.
Health – Antidepressants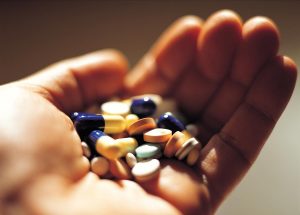 Doctor claims almost all psych drug use is unnecessary; over 5 million psych med victims 08/03/16 
"Over half a million senior citizens die each year from their psychiatric drug use. To make matters worse, most of these drugs don't even provide worthwhile benefits to the patients for whom they are prescribed.
A study from the Nordic Cochrane Centre in Denmark — led by professor and center director Peter Gotzche — has revealed that the vast majority of psychiatric drugs do far more harm than good. The results indicated that many of the drugs in this class only provide modest benefits and most who use them would actually be better off without them.
NT2
The ground-breaking paper by Peter Gotzche revealed that most anti-depressants and other dementia drugs do very little for patients, but do carry many serious health risks. Gotzche says that in addition to being useless, the drugs are also vastly over-prescribed to people who are unlikely to benefit from them.
For example, SSRIs, or selective serotonin re-uptake inhibitors, have been found to worsen depression in many instances, and have been found to provoke suicides and even homicides in patients. Most psych medications have no real proof of how effective they will be for a given patient, which should indicate that their use should be more limited — not more widespread. Unfortunately, Big Pharma is a pretty corrupt business , and the more people doctors peddle their garbage products to, the more money they make."
American Politics/ Islam
Khizr Khan Believes the Constitution 'Must Always Be Subordinated to the Sharia' 08/02/16  Look at the background of the Muslim man who attacked Trump because his son was killed fighting for America.
He is an Islamist who believes that Sharia law is superior to the US Constitution. Remember, he happened to have a copy of the Constitution with him which he showed during the interview!
These are all Hard Left lies; they really do love the Muslims and will do anything to advance Islam in America.
"Notwithstanding his war-hero son's genuinely patriotic example, Khizr M. Khan has published papers supporting the supremacy of Islamic law over "man-made" Western law — including the very Constitution he championed in his Democratic National Convention speech attacking GOP presidential nod Donald Trump.
In 1983, for example, Khan wrote a glowing review of a book compiled from a seminar held in Kuwait called "Human Rights In Islam" in which he singles out for praise the keynote address of fellow Pakistani Allah K. Brohi, a pro-jihad Islamic jurist who was one of the closest advisers to late Pakistani dictator Gen. Zia ul-Haq, the father of the Taliban movement.
Khan speaks admiringly of Brohi's interpretation of human rights, even though it included the right to kill and mutilate those who violate Islamic laws and even the right of men to "beat" wives who act "unseemly."
As Pakistani minister of law and religious affairs, Brohi helped create hundreds of jihadi incubators called madrassas and restored Sharia punishments, such as amputations for theft and demands that rape victims produce four male witnesses or face adultery charges. He also made insulting the Muslim prophet Muhammad a crime punishable by death. To speed the Islamization of Pakistan, he and Zia issued a law that required judges to consult mullahs on every judicial decision for Sharia compliance."
Islam/ Hard Left
ISIS AND TRUE ISLAM 08/03/16  ISIS is boldly proclaiming what real Islam is, in the face of the Western Hard Left mentality which claims that Islam is a peaceful religion. In a strange twist, it is refreshing to hear someone in the lying world tell the truth.
ISIS is acting out what Muhammad and the first caliphate did. It is following the Koran and Hadiths, while Obama and nearly all the world leaders refuse to acknowledge that Islam is not peaceful. The believers in the Lord Jesus in Saudi Arabia, Pakistan, Iran, Egypt etc., all can tell just how violent and ruthless Islam is.
"ISIS is taking umbrage at critics who challenge its claim to represent true Islam. In the latest issue of its magazine Dabiq, published on July 31, the author of an editorial entitled "Why We Hate You and Why We Fight You" repudiated "the Islam-is-a-peaceful-religion crowd." That crowd would include President Obama, Hillary Clinton, Pope Francis and other world leaders, politicians and opinion makers who have pushed the narrative that ISIS is a deviant cult made up of violent extremists whose acts of terrorism have nothing to do with Islam. To the contrary, claimed the author of the Dabiq piece, "jihad and the laws of the Shari'ah – as well as everything else deemed taboo by the Islam-is-a-peaceful-religion crowd – are in fact completely Islamic."
In another article by an unnamed American convert living in ISIS territory, from which the Middle East Media Research Institute (MEMRI) quoted, the author addressed other converts living in the United States as to the true meaning of Islam:
"Now that you have found the truth of your Lord and abandoned the misguided paths of Satan, beware of the widespread disease of riddah (apostasy). Would you so quickly be ungrateful of Allah's guidance by retreating to deviance, even if under the mere guise of Islam?… Remember that Allah did not order you to adhere to any group except that of the single Muslim nation, and… forbade you to divide by making and join­ing other groups… [and] That one nation is the group following the Quran and the Sunnah, with allegiance to one leader, the Caliph of the Muslims…
"Do you not see the many so-called 'imams' and 'scholars' calling to alliances against Islam with the disbelievers, to maintaining the Muslim nation's separation by imaginary borders, and to rejecting the re­establishment of the Caliphate, which many of the earlier scholars called 'the most important of obliga­tions?!' Are these imams not 'of our skin and our language,' yet call to what would inevitably lead to our doom? Indeed, they are callers to the gates of Hell, so beware and do not be fooled by them. So reject these calls to disunity and come together.
Live the life of Islam, for which you have already left the path of falsehood, and do not die the death of Jahiliyyah [the pre-Islamic period], a time in which there was no united Muslim nation having pledged allegiance to a single imam and thus having no obedience to a rightful authority."
Hard Left/ Islam/ Homosexuality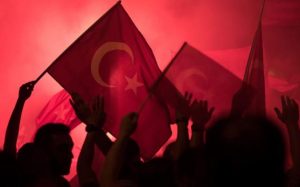 Gay Syrian refugee found beheaded in Istanbul amid concerns Turkey does not protect EU asylum seekers 08/04/16  As Turkey and other Islamic nations become Islamic, increasingly they are going after the homosexuals. It looks like all homosexuals in Turkey need to flee, as the nation comes under the control of the Muslims. What is the Hard Left in the West going to do? Very soon two loves of Left are going to collide: homosexuality and Islam.
"A gay Syrian refugee found beheaded in Istanbul had previously been kidnapped and raped, his friends said.

Muhammed Wisam Sankari, known to his friends as Wisam, vanished after leaving his house in the district of Aksaray on July 23. He was found dead two days later, a mile away from his home.

His flatmate Gorkem, who went to identify his body, told the Turkish LGBT magazine KaosGL: "They had cut Wisam violently – so violently that two knives had broken inside him.

"They had beheaded him. His upper body was beyond recognition, his internal organs were out. We could identify our friend from his pants."

Gorkem and his other two flatmates Rayan and Diya also told KaosGL no suspects have been arrested, nor did the police act when Mr Sankari was allegedly attacked earlier this year.

"About five months ago, a group kidnapped Wisam in Fatih (Istanbul's historic centre). They took him to a forest, beat him and raped him. They were going to kill him but Wisam saved himself by jumping on the road."
Islam – Caliphate
A NUCLEAR-ARMED CALIPHATE? 08/03/16  I have said for a long time that Erdogan wants to reestablish the Ottoman Empire. This is great article showing that he is heading this way!
It looks like Syria and Iraq are heading toward being major battle grounds between Sunni-Turkey and Shiite-Iran. This is going to be a hellish, nasty war for the control of Islam.
Be prepared for big-time war in the Middle East that could spread world-wide.
"So Turkey will keep the Syrian migrants out of Europe as long as Turkish citizens are allowed almost unlimited access to Europe through visa-free travel. The net result is that the Islamization of Europe will continue. And, of course, there's nothing to stop Turkey from opening up the refugee floodgate whenever it sees fit. Turkey's control of Mid-East migration gives it the upper hand in its dealings with Europe.
The other part of the bargain is the revival of negotiations to admit Turkey to the EU. If Turkey is ever successful in that endeavor, it would spell game-over for Europe. If Erdogan wants to re-establish the caliphate, and if he is so keen on union with Europe, it is likely that he envisions Europe as part of the future caliphate. This is something that the Ottoman sultans dreamed of, but were never able to accomplish. But Erdogan might be able to pull it off.
There is now a very large contingent of Turks in Germany who seem to bear more allegiance to him than to Germany. And all over Europe there exists a fifth column of active and potential Islamists ready to be activated.
As for the other four columns, it's worth keeping in mind that Turkey has the second largest army in NATO (the U.S. has the largest). And with many of the generals who coordinated with NATO now in jail, Turkey's loyalty to NATO is very much in question."
Jerusalem
Temple Institute announces school to train Levitical priests 08/03/16  Israel is getting everything in place for the rebuilding of the temple on Mount Zion in Jerusalem.
What I believe is going to happen is that after this all-out war between Israel and the Islamic caliphate, Israel will be free to build the temple. This war over Jerusalem is going to break the back of Islam and thus free Israel to build the temple.
Islam is going to meet its doom over Jerusalem.  What we are now witnessing in the Middle East is all heading toward Jerusalem and the death of Islam.
Zechariah 12:6  In that day will I make the governors of Judah like an hearth of fire among the wood, and like a torch of fire in a sheaf; and they shall devour all the people round about, on the right hand and on the left: and Jerusalem shall be inhabited again in her own place, even in Jerusalem.

"The Temple Institute, dedicated to reestablishing the Holy Temple in Jerusalem and in keeping its memory alive, announced it is opening a school for training Levitical priests for their eventual service in a new temple.
The institute ran several pilot programs in recent years and now "is embarking on a mission to teach Kohanim all the practical skills required to serve in the Third Holy Temple," it said in a statement.
The institute has opened an Indiegogo crowdfunding campaign to raise at least $75,000 for the project.
The Temple Institute hopes one day to replace the Dome of the Rock with the Third Holy Temple, but not by violent means. Observant Jews pray for that to happen in every daily prayer service, with some awaiting the appearance of the Messiah and others believing that they must act to bring the Messiah closer."
Israel/ The Coming Middle East War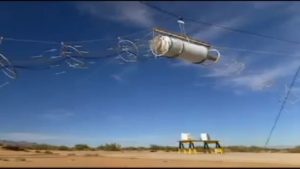 Israel could send Iran 'back to the stone age' with electromagnetic bomb 08/03/16 
"Israel could destroy Iran's electric network with a specially designed electromagnetic bomb in the event of a military conflict between the countries, The Sunday Times reported on Sunday.
An electromagnetic bomb of this sort would be detonated above the ground, creating an electromagnetic pulse that would "disrupt all the technological devices working on the ground," an American expert was quoted as saying to the London paper.
The use of the new technology by Israel was brought up in discussions regarding a possible attack on Tehran's nuclear facilities, the report claimed. Such a move would send Iran "back to the stone age," the British paper said."
World War 3
Prepare for possible 'war on water' over South China Sea tensions, Beijing tells citizens 08/03/16  Yet another sign of war by China. These threats now occur almost daily. Is this all a bluff on the part of China, or are we sleep walking into WW3?
It is very confusing to report what China and Russia are saying and doing, with only silence from the Western media and the White House.
"The Chinese defense minister has warned the tense situation in the South China Sea poses the threat of a direct confrontation and has called on the military, police and general population to be ready to defend the country's territorial integrity.
Chang Wanquan made the statement while inspecting military installations in China's eastern coastal Zhejiang Province, state news agency Xinhua reported, without giving the timing of the comments.
The seriousness of the national security situation should be recognized, particularly when it comes to threats posed at sea, Chang said.
The Chinese military, law enforcement and citizens must be ready for mobilization in the event of a "people's war at sea," he added.
The general public should be educated about national defense issues because national sovereignty and territorial integrity are at risk, according to the minister.
Chang's statement comes amid unprecedented tensions over the disputed islands in the South China Sea, where Beijing has been building airstrips and military installations on reclaimed reefs and islands in waters also claimed by a number of other Asian states."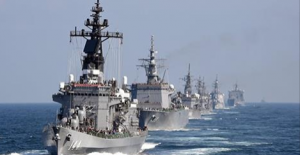 Unintentional Consequences: Japan Warns of Chinese Aggression in Pacific 08/03/16  Japan is now warning of Chinese aggression in the Pacific.
"Citing Beijing's actions in the South China Sea, Japan's annual defense review expresses "deep concern" over China's refusal to accept to the nine-dash line territorial ruling.
Entitled "Defense of Japan 2016," the new report outlines Tokyo's defense priorities for the coming year, and chief among its concerns is China's growth in the Pacific
"There has…been a noticeable trend among neighboring countries to modernize and reinforce their military capabilities and to intensify their military activities," the report reads.
In particular, it points to Beijing's actions in the South China Sea, "where the Hague-based Court of Arbitration recently ruled against China's territorial claims. Beijing has refused to recognize the ruling as valid, and aims to follow through with its land reclamation projects in the region."
2 Samuel 22:3  The God of my rock; in him will I trust: he is my shield, and the horn of my salvation, my high tower, and my refuge, my saviour; thou savest me from violence.