Documents Reveal US Army Indoctrinated Soldiers on Dangers of 'White Privilege'
           Verse of the Day
Matthew 12:25 And Jesus knew their thoughts, and said unto them, Every kingdom divided against itself is brought to desolation; and every city or house divided against itself shall not stand:
Commentary
America continues to divide as the Hard Left becomes more aggressive with its agenda in the military, law enforcement and on college campuses. As God is removed from America, satan takes control with factions that can't be reconciled. The divide now is like just prior to the Civil War; it is irreconcilable. This is one of the many judgments on America for rejecting the Lord and His word.
There is no doubt in my mind that without massive crying out to the Lord, and real soon, terrible bloodshed is about to start in America.
May the Holy God of Israel bless and protect you.
Philippines 1:6 Being confident of this very thing, that he which hath begun a good work in you will perform it until the day of Jesus Christ:
Hard Left in the Military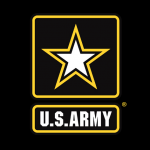 Documents Reveal US Army Indoctrinated Soldiers on Dangers of 'White Privilege' 03/09/16  These are the reprobates in action. Our soldiers should not be subjected to this propaganda. Being in the military, they are forced to attend and hear this propaganda. The last time I looked, Obama was black, along with his Attorney General. There is a black Supreme Court justice, and the list goes on and on. This is race baiting by these evil, evil people.
You should call your Congressman on this for the protection of our military, so that they are not subjected to this reprobate propaganda.
"Judicial Watch announced today that it obtained documents from the United States Department of the Army revealing that in April 2015, 400 soldiers in the 67th Signal Battalion at Fort Gordon, Georgia, were subjected to a "white privilege" briefing, including a PowerPoint presentation instructing the attendees: "Our society attaches privilege to being white and male and heterosexual …"

The slideshow also informed the soldiers: "Race privilege gives whites little reason to pay a lot of attention to African Americans." It alleged that there are unspecified "powerful forces everywhere" keeping different kinds of people from being valued, accepted, and appreciated, but "we act as if it doesn't exist."

This alleged privilege creates a "yawning divide" in income, wealth, and dignity. The material described a mythical African woman who isn't aware that she's black until she comes to America, encounters "white racism" and discovers the U.S. is "organized according to race."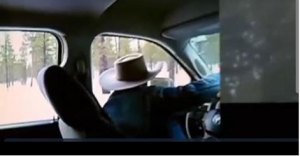 New Evidence Shows Foul Play, Cover-up by FBI and OSP in Shooting of LaVoy Finicum – DOJ Opens New Investigation 03/10/16  This is a 12 minute video, and I suggest that you watch it. The video shows how a man was gunned down by the police and then they tried to kill his family. It was like the police were at war with ISIS. If the government is turned loose against the people, this is what we can expect.
This shooting involved the recent standoff with the police in Oregon. I actually felt sick after watching it. To me this was legalized murder, and on top of that, the FBI is accused of lying about it.
"At yesterday's Deschutes County Sheriff's Office press conference, officials claimed that the state trooper tactical team members were 'justified' in killing Finicum because the officers "feared for their lives." However, authorities are now saying that the FBI agents involved are now being investigated for firing shots… and never reporting them.

The following presentation revealed at yesterday's press conference shows previously released FBI aerial footage synched together with a newly released cellphone video from passenger Shauna Cox recorded while inside Finicum's truck. Among other things, this new video proves that police fired first on the vehicle before anyone had even exited the vehicle."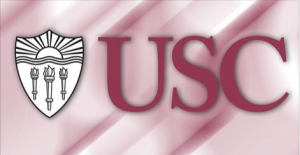 "Student senator faces impeachment for conservative beliefs 03/10/16  What you are watching is the hardening of the reprobate mind in the colleges. They used free speech to get into power, but now that they are in power, they want to shut down anyone who opposes their agenda. They are ruthless and will do anything to suppress truth. I can see them becoming violent.
What you see happening on the college campuses is exactly what they want to do to us in the nation as a whole. They want to stop our speech because they have reprobate minds and hate truth, unless they can use that to advance their agenda.
We are now in dangerous waters as these people are the vanguard for a revolution in America similar to the French.
"If you voice a difference of opinion on any small issue – they lash out at you," he told me. "You're a racist, you're a homophobe, you're anti-woman, you're sexist. This is ridiculous."

The official complaint, first reported by Campus Reform, alleges that Ellenhorn "created a hostile environments (sic) for our USC study body, and has also violated our USC Principles of Community by bringing a speaker and moderating an event that blatantly perpetuates sexism."

The Lefties were especially troubled when Ellenhorn invited Milo Yiannopoulos to speak last year.
Stephen Smith, an adjunct professor and executive director of the USC Shoah Foundation, accused Yiannopoulos of being known for his "anti-feminist and more broadly misogynist commentary."
"Harmful speech has no place in the Trojan community," Smith wrote in a letter calling for Yiannopoulos to be disinvited.

"Whatever Yiannopoulos has to say on campus, his invitation here calls into question the human values as well as the academic standards of the USC College republicans," he wrote. "Controversial celebrity presenters may draw an audience, but the integrity of the USC College Republicans is rubbished by such content, the high standards of excellence we all try to uphold at USC are undermined, and the USC community as a whole is deeply offended on behalf of its women students, staff and faculty."
Floods, Famines, Fires, Etc.
Fukushima's ground zero: No place for man or robot 03/10/16  Remember the US and Japanese governments both lied at the beginning because they knew the full extent of the damage and the danger. Let this be a lesson to you about not trusting the government by seeking the Lord about what to do in a time of danger.
"The robots sent in to find highly radioactive fuel at Fukushima's nuclear reactors have "died"; a subterranean "ice wall" around the crippled plant meant to stop groundwater from becoming contaminated has yet to be finished. And authorities still don't how to dispose of highly radioactive water stored in an ever mounting number of tanks around the site.

Five years ago, one of the worst earthquakes in history triggered a 10-metre high tsunami that crashed into the Fukushima Daiichi nuclear power station causing multiple meltdowns. Nearly 19,000 people were killed or left missing and 160,000 lost their homes and livelihoods.

Today, the radiation at the Fukushima plant is still so powerful it has proven impossible to get into its bowels to find and remove the extremely dangerous blobs of melted fuel rods."
Israel and the Middle East War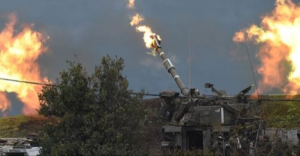 IDF can put Lebanon back 300 years if Hezbollah attacks, officer tells Saudi paper 03/09/16  Lebanon has cast its lot with Hezbollah against Israel, It does not survive the coming war and will be completely destroyed, never to be a nation again. This is recorded in Obadiah. Israel has warned Lebanon many times about being linked with Hezbollah .
"A senior IDF officer told a Saudi newspaper on Monday that "the IDF could put Lebanon back 300 years and in parallel conquer the Gaza Strip and destroy all of its infrastructure." The officer told journalist Majdi Halbi of the Elaph news site that despite the IDF capability, the army is subject to the political echelon that in the officer's estimation will not order such action.

Regarding Hezbollah leader Hassan Nasrallah's threat to target the ammonia plant in Haifa, the officer said Israel was prepared for such an attack and was aware that its strategic infrastructure could be cut off during a confrontation with the militant Shi'ite organization.

"The organization [Hezbollah] and its leader know very well what Israel's reaction will be, so it will not set out on such an adventure," he said.

The officer revealed that Israel sent messages to Hezbollah, via a third party country, warning it to think twice before attacking Israel and that it would regret the action."
World War 3
Iran test-fires 2 missiles marked with 'Israel must be wiped out' (Video) 03/09/16 
Iran Test-Fires 2 Long-Range Missiles with Threat, 'Israel Must Be Wiped Out'  03/09/16 
"Iran reportedly test-fired two ballistic missiles Wednesday with the phrase "Israel must be wiped out" written in Hebrew on them, a show of force by the Islamic Republic as U.S. Vice President Joe Biden visited Israel.

Such phrases have been emblazoned on missiles fired before by Iran, but this test comes as the country recently signed a nuclear deal with world powers, including America, and conducted another test the day before. Hard-liners in Iran's military have fired rockets and missiles despite U.S. objections since the deal, as well as shown underground missile bases on state television.

There was no immediate reaction from Jerusalem, where Biden was scheduled to speak to Israeli Prime Minister Benjamin Netanyahu, who strongly opposed the nuclear deal."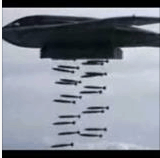 US sending B-2 bombers to Asia amid N Korea tension 03/09/16  The non-stop movements toward war continues.
"The U.S. says it has dispatched three B-2 stealth bombers on a training mission to the Asia-Pacific region amid growing tensions with North Korea.

The deployment was announced Wednesday by U.S. Strategic Command, which is responsible for U.S. nuclear forces. B-2 bombers are capable of launching nuclear as well as conventional weapons. They are based at Whiteman Air Force Base in Missouri.

Strategic Command said the bombers will conduct training with the Australian military during the deployment, which amounts to a show of force at a time of mounting tensions with North Korea. North Korea threatened pre-emptive nuclear strikes after the United States and South Korea began large-scale war games this month."
Mark 14: 61-62  But he held his peace, and answered nothing. Again the high priest asked him, and said unto him, Art thou the Christ, the Son of the Blessed? And Jesus said, I am: and ye shall see the Son of man sitting on the right hand of power, and coming in the clouds of heaven.