EU Prez Juncker Threatens 'Texit' as Revenge for Trump's Brexit Support
Verse of the Day
Isaiah 40:15 Behold, the nations are as a drop of a bucket, and are counted as the small dust of the balance: behold, he taketh up the isles as a very little thing.
Commentary
The way California is going, that would be Juncker's best shot at dividing America. California is already almost like a foreign country. His statements show how the desperate the New World Order is over President Trump's American nationalism and the weakness of the EU!
The EU works overtime to try and divide Israel, and now the EU is being divided! Wow, these are exciting times.
May the Holy God of Israel bless and protect you.
John 14:1-3 Let not your heart be troubled: ye believe in God, believe also in me. In my Father's house are many mansions: if it were not so, I would have told you. I go to prepare a place for you. And if I go and prepare a place for you, I will come again, and receive you unto myself; that where I am, there ye may be also.
New World Order – World Government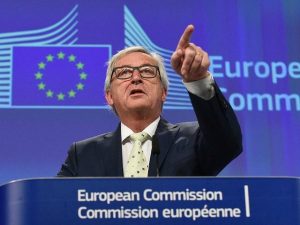 EU Prez Juncker Threatens 'Texit' as Revenge for Trump's Brexit Support 03/30/31
"European Commission President Jean-Claude Juncker has indicated that he will support parts of the U.S. breaking away as revenge for President Donald J. Trump supporting Britain's decision to leave the European Union (EU) and predicting other countries will follow.
"The newly elected U.S. president was happy that Brexit was taking place, and asked other countries to do the same," he told at a European People's Party conference, recalling the president's prediction that Brexit will be "fantastic" for the United Kingdom.
"If he goes on like that," he said, "I am going to promote the independence of Ohio and Austin, Texas."
"Juncker has made a complete fool of himself," commented Brexit campaign leader and former UKIP chief Nigel Farage in a press release. "He clearly does not understand the difference between the EU and the United States of America. One was formed by consent while the other is being imposed."
Hard Left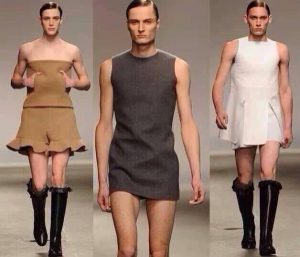 This 'War Upon Men' Is Another Veiled Attempt To Bring Down America – These Photographs Will Make You Cringe! 03/30/17  I found this to be an extremely interesting article that contained a lot of good information of which I was not aware.
The more men are feminized, the more the homosexual can advance. Real men are a block to the Hard Left takeover of a society. This is why the reprobates are working so hard to feminize our young boys, because real men have the inner strength to stand against the reprobates.
Genesis 13:13  But the men of Sodom were wicked and sinners before the LORD exceedingly.

"We have all seen the "toxic masculinity" courses being taught in colleges across America and just today we see that there are now "Masculine confession booths' being set up at the University of Regina, along with other workshops to "combat hypermasculinity," as part of a "Man Up Against Violence," initiative. According to the "Man up against violence" website, it says they will "challenge mindsets and behaviors with regard to the social construction of masculinity and its relationship with violence."
STOP RIGHT THERE! Lets blow that myth up from the get-go. Studies have proven societies dominated by women are just as violent as societies dominated by men. In fact, the results of 20 studies on the subject, nine showed violence increasing with more male dominated societies and nine showed violence increased with more female dominated societies. Two came back listed as inconclusive.
Following those studies which contradicted the popular myth of violence associated with "maleness," came another in 2016, which found that not only are men less violent when surrounded by men, but actually become more violent in societies where women are in the numerical ascendancy."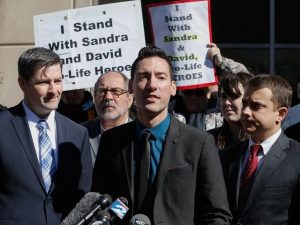 California Just Criminalized Undercover Reporting — if Recorded by Conservative Media 03/29/17  For many years, I have warned that as California turned radical left, it now is accelerating into an extremely dangerous Hard Left Fascist state. A Christian no longer can expect justice in this state. I've warned people to seek the Lord about leaving and where to go. Mark my words. Very soon it is going to be as dangerous for a believer to live in California as it was for a Jew in Nazi Germany. There are already places in California that are Christian "no go zones" and San Francisco comes to mind.
These people despise and loath us, and will act out on this loathing. They are dangerous people and believers in California, beware. During the 1930s the Jews in Europe refused to believe that the Nazis would try and exterminate them. All the signs were there, but they did not believe. It is the same now in America. Please, all the warning signs are there. The reprobate mind loathes you with a hatred that only can come from hell. This loathing is now getting worse by the day.
Ezekiel 33:3-4  If when he seeth the sword come upon the land, he blow the trumpet, and warn the people; Then whosoever heareth the sound of the trumpet, and taketh not warning; if the sword come, and take him away, his blood shall be upon his own head.

"The California Attorney General just issued a criminal complaint against two anti-abortion documentary journalists for their undercover videos about Planned Parenthood activity concerning aborted baby parts. It may be the liberal Attorney General assumes his highly selective choice to only prosecute anti-abortion documentarians will allow journalists to turn a blind eye to the extraordinary application of this law to undercover reporting that is common-place in California.
Under clear California law, the First Amendment protects the publishing of any recording of public interest. Additionally, up until yesterday, it was assumed the First Amendment prevented criminal prosecution for news-gathering investigative undercover recordings in aid of First Amendment activity. A California court already recognized the activity of these two anti-abortion investigative journalists as First Amendment protected activity when denying an injunction against their publishing the results of the recordings."
Hard Left/ Islam
The Left & Islam: Unholy Alliance 03/30/17  Warning: The speaker (Paul Joseph Watson of Infowars) uses a few vulgar words that are common now. He says in an incredible way what I have been saying for a long time. The Hard Left mind, which is in total rebellion against God, is merging with Islam – which also hates the Holy God of Israel.
I think that you will be blessed by this because it is a real eye-opener. The Western reprobate mind is under the direct judgment of God as they are being merged with Islam.
Dept of Education's Islamic indoctrination program for public schools 03/30/17 (Video)  In 1963, America blocked the Bible and prayer from the schools and now in 2017 Islam is being brought into the schools. God's word was thrown out and now the Koran is in! Islam is judgment on a society. We must be diligent to keep Islam away from our children.
The Hard Left literally hates Christianity and Christians, yet they really "love" Islam and Muslims. They do everything to protect and promote Islam and Muslims despite all of the horrors connected with it. The following is what the Koran teaches about Christianity. This is what they want to teach our children!!!
Sura 4.171 O followers of the Book! do not exceed the limits in your religion, and do not speak (lies) against Allah, but (speak) the truth; the Messiah, Isa son of Marium is only an apostle of Allah and His Word which He communicated to Marium and a spirit from Him; believe therefore in Allah and His apostles, and say not, Three. Desist, it is better for you; Allah is only one God; far be It from His glory that He should have a son, whatever is in the heavens and whatever is in the earth is His, and Allah is sufficient for a Protector.

"The United States Department of Education has developed an Islamic indoctrination program for public schools called, 'Access Islam.'
The lesson plans are written for grades 5 through 12. They include worksheets and videos to help students perform the 5 Pillars of Islam – prayer, fasting, alms giving, pilgrimage to Mecca and the proclamation of Muslim faith.
This short video contains excerpted clips taken from the "Access Islam' program which not only teaches children how to perform a Muslim prayer, but asks students such questions as: 'What does a Muslim prayer sound like?' 'What do the movements look like?' and 'What are some of the things Muslims say during prayer?'
Children are also expected to memorize verses from the Quran and give the meaning of those verses.
Taken as a whole, the U.S. Department of Education's 'Access Islam' program is nothing short of a Sunday school class on Islam."
Rollins Professor Defended Anti-Semitism, Aided Lover In Radicalizing Children 03/29/17  "Middle Eastern & Muslim Humanities Professor Areej Zufari's past includes allegations of radicalizing her lover's two sons, fundraising for a man connected to the WTC bombing in 1993, and defending "Death To All Jews" statements."
This is a followup article on the college student suspended for defending the belief that Jesus Christ died on the cross to an Islamist teacher. It turns out that the teacher is bad, bad news. Look at how low these colleges have become! Anything goes but God's truth found in the Bible.
2 Timothy 3:13  But evil men and seducers shall wax worse and worse, deceiving, and being deceived.

"On Saturday, the Central Florida Post reported on the suspension of Rollins College student Marshall Polston, who clashed with Professor Zufari over radical hate speech uttered by another student during class.
Polston says that the student was responding to a question posed about how Sharia Law should be interpreted. "He said it should be followed to the letter. Whatever punishment was just for anything from homosexuality to stealing, it was to be followed and interpreted as such. It was very concerning to hear," reiterated Polston.
Weeks before this incident, Zufari had given Polston a failing grade without explanation, after the two disagreed over Zufari proclaiming during the first class that the Crucifixion of Christ was a hoax… as was the idea that Jesus's disciples did not think he was "divine."
Polston reached out and demanded an explanation from the professor, but she instead reported him to the Dean of Safety for making her feel "unsafe."
Israel/ The Coming Middle East War
U.S., Turkey Set on a Collision Course 03/30/17  Turkey is going to be a major player in the coming all-out war. Turkey is in the way of Iran's conquest of the Middle East and they will clash. Turkey wants Jerusalem, and also to recreate the Ottoman Empire, so the entire situation with Turkey is explosive. This needs to be watched.
"For now, President Recep Tayyip Erdogan has bitten his tongue and avoided attacking the Trump administration with the kind of inflammatory statements that he routinely hurls at European and regional leaders. The White House, too, has kept largely mum about Turkish affairs. Secretary of State Rex Tillerson is holding meetings in Turkey on Thursday, aiming to maintain a bond that U.S. officials continue describing as vital.
Yet, on several key issues of this complicated relationship between the two North Atlantic Treaty Organization allies, a head-on collision with potentially unpredictable consequences seems more and more possible.
These flashpoints include Washington's handling of Mr. Erdogan's Pennsylvania-based nemesis, cleric Fethullah Gulen. Even more important is the growing American support for Syrian Kurdish forces affiliated with the PKK, or Kurdistan Workers' Party, a group designated as terrorist by Ankara and Washington alike."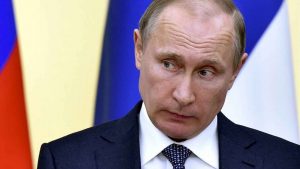 THE TRIANGLE OF MOSCOW, TEHRAN AND JERUSALEM" 03/31/17   This is an excellent article that really lays out the options Russia has in the Middle East. Israel and Iran will go to war over Syria, and Russia is right in the middle of it! In the end, I think that Russia will side with Iran as it is clear from Ezekiel 38 that in the Latter-days Russia and Iran will be in a confederation against Israel.
Revelation 22:20  He which testifieth these things saith, Surely I come quickly. Amen. Even so, come, Lord Jesus.

For Israel, however, Iran's meddling in Syria and its efforts to establish itself on the border of Israel, through its terrorist-client Hezbollah, poses a serious if not an existential threat. Avi Dichter, the chair of Israel's Foreign Affairs and Defense Committee, said Iran had tried several times in the past to move forces into the Golan Heights, next to territory that Israel captured in the 1967 Middle East war. Netanyahu has said that Israel has carried out dozens of strikes to prevent weapons smuggling to the Iranian-backed Lebanese group Hezbollah via Syria. Two years ago, Israel and Russia agreed to coordinate military actions over Syria in order to avoid accidentally trading fire.
The triangle that has been formed between Russia, Iran, and Israel puts the Kremlin in a precarious position. While Iran is trying to expand its foothold in Syria, Israeli missiles are targeting Iranian shipments of weapons to Hezbollah, on Syrian soil. Hence, Russia is walking on a tight rope between the two sworn enemies. Eventually, Moscow will be compelled to choose, albeit, it will not be an easy choice. Israel is considered by the Russians as an important state in economic terms, culture, and to some degree, for political reasons."
Jerusalem
Arab foreign ministers warn against changes in Jerusalem 03/31/17  Jerusalem once again gets center stage with the Arabs. They just can't stand that the city is under the authority of Israel! One day the Muslims will organize a caliphate in an attempt to destroy Israel and take Jerusalem. This will doom Islam.
Ezekiel 5:5  Thus saith the Lord GOD; This is Jerusalem: I have set it in the midst of the nations and countries that are round about her.

"Arab foreign ministers unanimously endorsed more than a dozen policy resolutions at the Arab Summit, including one rejecting unilateral steps that "jeopardize the historic and legal status" of Jerusalem, Jordan's foreign minister said Monday.
The resolution was in apparent reference to US President Donald Trump's promise to move the US Embassy in Israel to Jerusalem, the city at the core of the Israeli-Palestinian conflict.
The Palestinians seek a capital in East Jerusalem as part of a future state in the West Bank and the Gaza Strip, all of which were captured by Israel in the 1967 Six Day War."
World War 3/ North Korea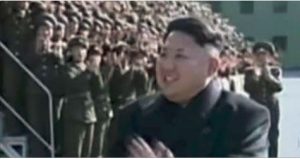 North Korea's 'reckless' actions must be stopped, Mattis says 03/31/17  This is more of the continual war talk from both NK and the US. I can't see this getting better.
"North Korea's "reckless" actions in regards to its nuclear weapons and missile programs "has got to be stopped," Defense Secretary Jim Mattis said Friday.
Speaking at a news conference in London, Mattis raised the North Korea issue in response to a reporter's question about Iran. He suggested that North Korea is a more urgent problem.
"This is a threat of both rhetoric and growing capability, and we will be working with the international community to address this," he said. "We are working diplomatically, including with those that we might be able to enlist in this effort to get North Korea under control. But right now it appears to be going in a very reckless manner." "That's got to be stopped," he concluded"

Ezekiel 3:18-19  When I say unto the wicked, Thou shalt surely die; and thou givest him not warning, nor speakest to warn the wicked from his wicked way, to save his life; the same wicked man shall die in his iniquity; but his blood will I require at thine hand. Yet if thou warn the wicked, and he turn not from his wickedness, nor from his wicked way, he shall die in his iniquity; but thou hast delivered thy soul.