Franklin Graham: Battle Against Godless Secularism Is for the Soul of the Nation
Verse of the Day
Psalm 9:17  The wicked shall be turned into hell, and all the nations that forget God.
Commentary
The soul of the nation is already dead because the Church did not care. Politics can be a stopgap, but in the long run it really does appear that God turned America over to the reprobates for judgment. This is a spiritual battle and without the Lord fighting for us there is no victory. Why, oh why, are so many pastors "dead in the water?" They are in a spiritual coma!
If "Hellary" wins, time has run out for America, and the Church in America is going to greatly suffer. If Trump wins, God in his mercy has given us more time, and I believe that he will use America to help Israel in the coming war against Islam.

May the Holy God of Israel bless and protect you.
Psalm 144:15  Happy is that people, that is in such a case: yea, happy is that people, whose God is the LORD.
American Politics
Franklin Graham: Battle Against Godless Secularism Is for the Soul of the Nation 10/25/16 
"Besides the election, there is a more important battle taking place, Franklin Graham says, and the battle against godless secularism is for the soul of the country.
Writing on his Facebook page Sunday, the president of Samaritan's Purse and the Billy Graham Evangelistic Association said that the "forces of godless secularism want to remove the name of God and his son Jesus Christ" from the United States, and that those battles have been rising with for several years with more intensity.
The candidates may be focusing on the key battleground states and the electoral college but the real battle, Graham said, is in the heavenly realm.
Citing the famous passage in the New Testament about spiritual warfare, the evangelist quoted Ephesians 6:12-13 which reads: "For we wrestle not against flesh and blood, but against principalities, against powers, against the rulers of the darkness of this world, against spiritual wickedness in high places. Wherefore take unto you the whole armor of God, that ye may be able to withstand in the evil day, and having done all, to stand."
Over time lies may desensitize brain to dishonesty 10/25/16  This explains why Washington is full of pathological liars. They have been lying all of their lives, so it is natural to them. I think that lying is a prerequisite for a position with the federal government, or for most elected officials. They are following their father the devil according to the Bible.
John 8:44  Ye are of your father the devil, and the lusts of your father ye will do. He was a murderer from the beginning, and abode not in the truth, because there is no truth in him. When he speaketh a lie, he speaketh of his own: for he is a liar, and the father of it.

"Now scientists have uncovered an explanation for why telling a few porkies has the tendency to spiral out of control. The study suggests that telling small, insignificant lies desensitises the brain to dishonesty, meaning that lying gradually feels more comfortable over time.
Tali Sharot, a neuroscientist at University College London and senior author, said: "Whether it's evading tax, infidelity, doping in sports, making up data in science or financial fraud, deceivers often recall how small acts of dishonesty snowballed over time and they suddenly found themselves committing quite large crimes."
Sharot and colleagues suspected that this phenomenon was due to changes in the brain's response to lying, rather than simply being a case of one lie necessitating another to maintain a story."
Children's Book for Hillary Clinton Parody  This is hilarious and true at the same time.
Islam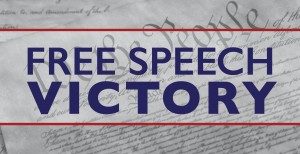 Judgment Entered Against Wayne County Sheriffs for Violating Christians' Free Speech Rights 10/25/16  It now seems odd when a court upholds the law in favor of the American people.
"Today, a federal judge in the U.S. District Court for the Eastern District of Michigan entered final judgment in favor of a group of Christian evangelists who were violently attacked by a hostile Muslim mob while preaching at the Arab Festival in Dearborn, Michigan in 2012.
The case, Bible Believers v. Wayne County, was brought by the American Freedom Law Center (AFLC) on behalf of the Christians. As a result of this judgment, Wayne County agreed to pay $197,500 in attorneys' fees and costs.
This judgment brings to a conclusion the lengthy and hard fought litigation in this matter—litigation which included a full court (en banc) review by the U.S. Court of Appeals for the Sixth Circuit.
On October 28, 2015, a majority of the full court of the Sixth Circuit ruled in favor of the Christians. The en banc court completely reversed a lower court decision which ruled in favor of Wayne County and officials from the County Sheriff's Office who silenced the Christians' speech in response to the hostile mob's reaction."
World War 3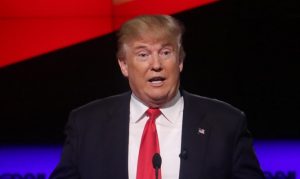 Trump says Clinton policy on Syria would lead to World War Three 10/26/16  Finally, finally, finally someone is talking the truth about Syria and the Middle East!!! Trump is telling truth about Putin and Syria. Putin is not backing down from Obama or Clinton, and if she wins and pushes Putin, it will start WW3.
I have warned and warned about this on FaceBook and my blog, but there has been almost nothing in the mainstream media about what is happening with Russia. Now, Trump forced this out in the open for all to see. God is so good because he is fully warning the American people about what is coming. He is hiding nothing from us. God really does love America, but the vast amount of his pastors and leaders are powerless and almost useless for him.
Luke 21:9-10  But when ye shall hear of wars and commotions, be not terrified: for these things must first come to pass; but the end is not by and by. Then said he unto them, Nation shall rise against nation, and kingdom against kingdom:

"U.S. Republican presidential nominee Donald Trump said on Tuesday that Democrat Hillary Clinton's plan for Syria would "lead to World War Three," because of the potential for conflict with military forces from nuclear-armed Russia.
In an interview focused largely on foreign policy, Trump said defeating Islamic State is a higher priority than persuading Syrian President Bashar al-Assad to step down, playing down a long-held goal of U.S. policy.
Trump questioned how Clinton would negotiate with Russian President Vladimir Putin after demonizing him, and blamed President Barack Obama for a downturn in U.S. relations with the Philippines under its new president, Rodrigo Duterte.
On Syria's civil war, Trump said Clinton could drag the United States into a world war with a more aggressive posture toward resolving the conflict.
Clinton has called for the establishment of a no-fly zone and "safe zones" on the ground to protect non-combatants. Some analysts fear that protecting those zones could bring the United States into direct conflict with Russian warplanes.
"What we should do is focus on ISIS. We should not be focusing on Syria," said Trump as he dined on fried eggs and sausage links at his Trump National Doral golf resort. "You're going to end up in World War Three over Syria if we listen to Hillary Clinton," he said.
"You're not fighting Syria any more, you're fighting Syria, Russia and Iran, all right? Russia is a nuclear country, but a country where the nukes work as opposed to other countries that talk," he said.
Trump said getting Assad to leave power was less important than defeating Islamic State.
"Assad is secondary, to me, to ISIS," he said."
History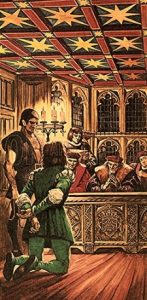 The Notorious "Star Chamber" & the Persecution of Christians' Rights of Conscience 10/26/16  This is a great article teaching how pastors suffered for preaching contrary to the King of England. The State had the final say on what could be preached, and pastors were tortured for not conforming to the king.
This is coming to America because the reprobate mind recoils at truth and wants to destroy it. The Hard Left is becoming more intolerant by the day and will soon use violence to stop those who speak the truth. They will initiate their own "Star Chambers" for today.
Isaiah 59:4  None calleth for justice, nor any pleadeth for truth: they trust in vanity, and speak lies; they conceive mischief, and bring forth iniquity.

"Britain's William Laud had spies listen to pastors' sermon to see if they said anything against the King's ordinances. If they did, the pastors were arrested.
Decisions to punish political enemies of the King were made in the secret "Star Chamber." No witnesses were allowed in these arbitrary and oppressive inquisitions.
Though started with the intention to cut through the red tape of bureaucracy, Britain's Court of Star Chamber usurped power and became a political weapon for auditing, intimidating and punishing opponents to the King's policies.
The abuses of England's Star Chamber led America's founders to include the Fifth Amendment in the U.S. Constitution.
William Prynne was tied to a pillory -a public pillar- where he had his ears cut off and was branded on the cheeks with the letters "S.L." for seditious libel, which Prynne called the "Sign of Laud."
Hard Left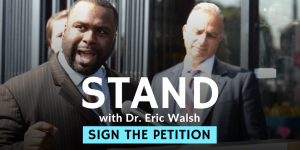 GA Governor Demands Pastor Hand Over His Sermons—and His Bible 10/26/16   I warned about this coming. When it comes to Bible believers, there are no bounds with the Hard Left.
In the 1625, the British King started an inquisition called the Star Chamber. Pastors who did not preach according to the king were tried in the Star Chamber. They were branded on their foreheads with a "SL" for seditious libel. Also, their ears were cut off. All of this because these pastors were not preaching according to the dictates of the state!
Keep this in mind with the Hard Left in power in America – these are ruthless people who will stop at nothing to destroy anything connected to God. The First Amendment to the Constitution means nothing to these people. They are lawless and a law unto themselves.
Psalm 2:1  Why do the heathen rage, and the people imagine a vain thing? The kings of the earth set themselves, and the rulers take counsel together, against the LORD, and against his anointed, saying, Let us break their bands asunder, and cast away their cords from us. He that sitteth in the heavens shall laugh: the Lord shall have them in derision.

"Family Research Council (FRC) today expressed outrage after the State of Georgia issued a legal demand that Dr. Eric Walsh, a lay pastor, hand over his sermons, sermon notes and all pastoral documentation, including his Bible. FRC launched a petition today at frc.org/walsh that calls on Governor Deal to "correct this egregious over-reach of the state into church affairs."
"This demand for Dr. Eric Walsh's sermons, sermons notes and ministerial documentation is an alarming display of government intrusion into the sanctity of the church, pastor's study and pulpit," said Tony Perkins, Family Research Council president and himself an ordained pastor. "This is something that I would have expected to see in a communist country, not America.
The pulpit is to be governed only by the Word of God. Government scrutiny of speech in the pulpit is unconstitutional and unconscionable. Family Research Council stands with Dr. Walsh, and any other pastor who is targeted by the government because of what is said in the pulpit. We call on Gov. Deal to correct this egregious over-reach of the state into church affairs."
Is Britain Destroying its Military to Appease Enemies? 10/26/16  The same mentality is working in America. The reprobate mind is unstable and destructive. This mind is the most destructive force on earth, even worse than Islam, and will move to destroy anything even remotely connected with God. The Hard Left mind hates and loathes the Christian roots of the West and wants them totally destroyed.
Romans 1:28  And even as they did not like to retain God in their knowledge, God gave them over to a reprobate mind, to do those things which are not convenient; Being filled with all unrighteousness, fornication, wickedness, covetousness, maliciousness; full of envy, murder, debate, deceit, malignity; whisperers, Backbiters, haters of God, despiteful, proud, boasters, inventors of evil things, disobedient to parents, Without understanding, covenantbreakers, without natural affection, implacable, unmerciful: Who knowing the judgment of God, that they which commit such things are worthy of death, not only do the same, but have pleasure in them that do them.

"Elements of the British establishment in Whitehall think their own soldiers are "bad," and terrorists are "freedom fighters," according to General Lord Richards, former Chief of the Defence Staff and the UK's most senior military officer.
Over several years these ministers, permanent secretaries, generals, admirals and air marshals have been swept aside in pursuit of a corrosive drive to discredit our troops. It is the first time in history that any government has turned on its own armed forces in such a way.
The overwhelming majority are motivated by a combination of greed and anti-British vindictiveness by the Iraqi and Afghan accusers and by their British lawyers, using taxpayers' money.
This can only further undermine our national will to engage in future conflict in defence of our people or to support our allies, including the US, thus weakening the Western world. That of course is the main objective of the politically driven lawyers and others involved in hounding our troops.
We can be sure that their motive for favouring enemy "freedom fighters" over our own forces is a desire to appease radical Muslims both at home and abroad, which infects so much of Europe's political elite and mainstream media.
It is vital for our country and the world that the Prime Minister ends this cowardly and dangerous cult of appeasement, stands up for our Western Judeo-Christian values above all others, and defends our soldiers with as much courage as they show in defending us. To achieve this, it is vital that the conspirators General Richards has named are identified and purged from power and influence."
Health and Nutrition/ Homosexuality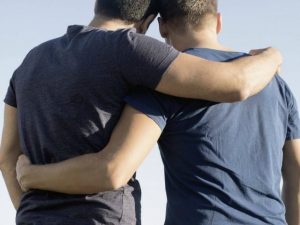 Majority of 'Unprecedented' High Rate of Syphilis Cases Are Gay, Bisexual Men 10/25/16  There is a price to pay for a life of sin whether it is sex, drugs, alcohol or anything else the Bible defines as sin.
Romans 6:23  For the wages of sin is death; but the gift of God is eternal life through Jesus Christ our Lord.

"A report from the Centers for Disease Control and Prevention (CDC) states that a majority of the record high rates of syphilis found in the United States is due to the sexual activity of gay and bisexual men.
According to the CDC, the Sexually Transmitted Disease Surveillance 2015 shows, "Ninety percent of reported syphilis cases were in men; and gay, bisexual, and other men who have sex with men (MSM) accounted for a majority of these cases."
The report states: Gay, bisexual, and other men who have sex with men (collectively referred to as MSM) are at increased risk for STDs, including antimicrobial resistant gonorrhea, when compared to women and exclusively heterosexual men. Because STDs, and the behaviors associated with acquiring them, increase the likelihood of acquiring and transmitting HIV infection, STD incidence among MSM may also be an indicator of higher risk for subsequent HIV infection."
666 Surveillance System
Get ready to dump the keyboard: Experts claim mind controlled computers are just a decade away 10/25/16   See my blog: 666 Surveillance System  Part of the coming 666 system will be mind control as no one will be able to think outside what the government sets up.
Revelation 22:20  He which testifieth these things saith, Surely I come quickly. Amen. Even so, come, Lord Jesus.

"A professor at West Virginia University believes her research is helping to move us toward what might be called 'computing at the speed of thought.'
Frances Van Scoy says low-cost open-source projects such as OpenBCI allow people to assemble their own neuroheadsets that capture brain activity noninvasively.
Ten to 15 years from now, hardware/software systems using those sorts of neuroheadsets could assist Van Scoy by recognizing the nouns we've thought about in the past few minutes.
If it replayed the topics of our recent thoughts, it could retrace your steps and remember what thought triggered your most recent thought.
The computer could deliver the first draft of a short story, either as a text file or even as a video file showing the scenes and dialogue generated in the writer's mind."
2 Timothy 3:16-17  All scripture is given by inspiration of God, and is profitable for doctrine, for reproof, for correction, for instruction in righteousness: That the man of God may be perfect, thoroughly furnished unto all good works.