George Soros 'Has Ruined the Lives of Millions of Europeans' Says Hungarian Prime Minister
Verse of the Day
2 Timothy 3:13 But evil men and seducers shall wax worse and worse, deceiving, and being deceived.

Commentary
In my opinion, George Soros is the most evil man on earth. He is worth billions and whatever is evil, this man promotes and supports. I just hope that the Hungarians or Attorney General Sessions can put him jail.
May the Holy God of Israel bless and protect you.
Proverbs 2:20 That thou mayest walk in the way of good men, and keep the paths of the righteous.
Hard Left
George Soros 'Has Ruined the Lives of Millions of Europeans' Says Hungarian Prime Minister 04/28/17
"Hungarian Prime Minister Viktor Orbán delivered a stinging speech in the European Parliament Wednesday, asserting Hungary's right to self-governance and defending its actions regarding immigration and against American financial speculator George Soros.
"I know that the power, size and weight of Hungary is much smaller than that of the financial speculator, George Soros, who is now attacking Hungary," Orbán said.
"Despite ruining the lives of millions of European with his financial speculations, being penalized in Hungary for speculations, and who is an openly admitted enemy of the euro, he is so highly praised that he is received by the EU's top leaders," he said."
Hard Left/ Transgendered
Bill Nye goes FULL LUNATIC with vulgar transgender music video singing about "moist vagina" and how transgenderism is "evolution" 04/27/17  We are watching God judging people all around us. When a person rejects God and his word, there is a process that God follows to turn that person over to a reprobate mind. This is judgment. I repeat. When a person is given over to a reprobate mind, they were judged by the Lord.
Romans 1:28  And even as they did not like to retain God in their knowledge, God gave them over to a reprobate mind, to do those things which are not convenient; Being filled with all unrighteousness, fornication, wickedness, covetousness, maliciousness; full of envy, murder, debate, deceit, malignity; whisperers, Backbiters, haters of God, despiteful, proud, boasters, inventors of evil things, disobedient to parents, Without understanding, covenantbreakers, without natural affection, implacable, unmerciful:

"Bill Nye "the science guy" has just gone full lunatic with his new Netflix series that's ridiculously entitled, "Bill Nye Saves the World." Once claiming to believe in science, Bill Nye has gone all-in for the lunatic Left-wing anti-science narrative of transgenderism, which contradicts over a century of genetic science and has been dubbed the "Flat Earth theory of genetics."
In his latest plunge into quack science lunacy, Bill Nye has teamed up with Rachel Bloom in a vulgar, laughably embarrassing, science-excoriating "transgender anthem" video called "Sex Junk." The song's lyrics, which promote the whacked-out myth that human sex expression is not binary, include lines like, "Sex how you want, it's your goddamn right."
Hard Left/ American Politics
Sanctuary cities fight: Judge who blocked Trump order a Democrat activist 04/27/17  Yes, more of the swamp that needs to be drained. The federal judicial system, from the Supreme Court on down is a sad joke. It is all to advance the political agenda of the Hard Left.
Psalm 96:10  Say among the heathen that the LORD reigneth: the world also shall be established that it shall not be moved: he shall judge the people righteously.

"The judge who struck down a Trump administration crackdown on sanctuary cities is a hard-core Democrat activist whose life has been steeped in liberal politics since childhood.
Judge William Orrick III, 63, who on Tuesday blocked the administration from withholding federal funds from cities that don't cooperate with federal immigration officials, attended the landmark 1968 Democratic National Convention as a teen and more recently raised money for 2004 presidential candidate John Kerry.
"I will not let my personal views interfere with the administration of justice," Orrick assured lawmakers in 2013, when he was confirmed as a federal judge on the District of Northern California. "I have never let my political beliefs affect my legal judgment, and believe that politics have no place in the courtroom."
On Tuesday, in a suit brought by San Francisco and Santa Clara, Calif., Orrick blocked President Trump's executive order withholding funding from sanctuary cities, saying the president lacked the authority to attach new conditions to federal spending."
Hard Left/ "Mad" Scientists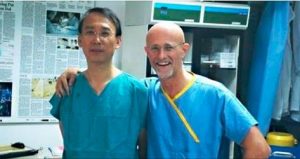 Cryogenically frozen brains will be 'woken up' and transplanted in donor bodies within three years, claims surgeon 04/28/17  The end of this article is shocking. The scientists want to bring a dead brain back to life to show that there is no God! They are excited to think that they can end belief in God through religion! We truly are living in the last days. This is what I am looking for:
Revelation 21:4  And God shall wipe away all tears from their eyes; and there shall be no more death, neither sorrow, nor crying, neither shall there be any more pain: for the former things are passed away.

"Prof Canavero said if the human head transplant works, it could have fundamental implications for human consciousness and even religion.
"In a few months we will sever a body from a head in an umprecedented medical procedure. In this phase, there is no life activity, not in the brain, not anywhere else in the body.
"If we bring this patient back to life we will receive the first real account of what actually happens after death. The head transplant gives us the first insight into whether there is an afterlife, a heaven, a hearafter.
"If we are able to prove that our brain does not create consciousness, religions will be swept away forever. They will no longer be necessary, as humans no longer need to be afraid of death. We no longer need a Catholic Church, no Judaisim, and no Islam because religions in general will be obsolete.
"It will be a turning point in human history."
Jerusalem
ROOTED IN 3,000 YEARS OF HISTORY 04/28/17  I remember the Six Day War like it was yesterday. The world was shocked with Israel's swift and complete victory. We talked about the war for a long time afterward.
Psalm 122:6  Pray for the peace of Jerusalem: they shall prosper that love thee.

"Fifty years ago, Jerusalem was reunited in a stunning victory that took less than six days. Israel shocked the world by defeating five Arab armies seeking to destroy the lone Jewish state, tripling in size and reuniting Jerusalem. Since this incredible victory, Jerusalem has returned to its founding promise as the united, eternal capital of Israel, open to all.

Since Jerusalem's reunification, Israel has maintained freedom of religion, freedom of movement and freedom of expression for all its residents. Unlike the countries around us, we celebrate diversity, especially in our capital. Today, in one square kilometer in the Holy City, 100 holy sites – for Jews, Muslims and Christians – exist peacefully, side by side. When you walk our streets, you see the diverse people of our city living together – in our restaurants and theaters, in our hospitals and universities. Life in Jerusalem does not distinguish between east and west, north and south.

This is the essence of Jerusalem. Three thousand years ago, the Land of Israel was divided into allotments for each of the 12 tribes – except for Jerusalem. Jerusalem was designated as a city for all. It was to remain an open, uniting and united capital. Kings and prophets walked the streets, and Jerusalem was established as a global center for inspired leadership, innovation and religion, which emanated from our city."
Israel said pushing for massive East Jerusalem expansion as Trump visits 04/28/17  The world will go crazy with the idea of the Israelis building homes in East Jerusalem. Let's see how President Trump responds to this.
Zechariah 12:6  In that day will I make the governors of Judah like an hearth of fire among the wood, and like a torch of fire in a sheaf; and they shall devour all the people round about, on the right hand and on the left: and Jerusalem shall be inhabited again in her own place, even in Jerusalem.

"The Housing Ministry is reportedly pushing forward with a massive plan that would add some 25,000 new homes to Jerusalem, including 15,000 units over the Green Line, in a move that may test the new US administration's understandings with Israel over building in areas the Palestinians want for a state.
According to a Channel 2 report Thursday, the plan is set to be announced while US President Donald Trump is in the country in late May, coinciding with the 50th anniversary of Israel's capture of East Jerusalem and the unification of the once-divided city."
As the EU (Germany) Has Done to Israel
'Germany long undermining our sovereignty' 04/28/17  Look at the current social condition of Germany. You can see that exactly what Germany is doing to Israel is now happening to Germany. God is using the Muslims as judgment against Germany
Obadiah 1:15  For the day of the LORD is near upon all the heathen: as thou hast done (to Israel), it shall be done unto thee: thy reward shall return upon thine own head.

"Journalist Eldad Beck, who studies the complex relations between Germany and Israel and who wrote books on these long-standing ties, states in an interview with Channel 2 that the behavior of German Foreign Minister Siegmar Gabriel was insolent and matches Germany's subversive Israel policy.
Beck says he is "proud that at last the one who stands as the head of our state has shown the Germans that there is a limit; this was extraordinary chutzpah of the German government."
For many years, he says, the German administration has been subverting Israeli sovereignty by supporting organizations that violate it. He also noted that the German foreign minister had chosen his steps well to harm Israel when he chose to meet with members of the Breaking the Silence leftist organization, and if he wanted to conduct himself in a balanced manner, he would meet a broad array of organizations and not choose the radical leftist organization."
Science: 666 Surveillance System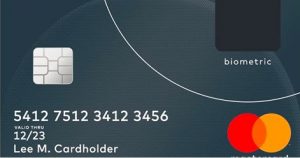 Thumbs Up: Mastercard Unveils Next Generation Biometric Card 04/27/17  The advance toward the 666 system seemed to have slowed down of late, but now it's picking up. All of this is heading right to Revelation 13 and the Mark of the Beast.
"Mastercard today unveiled the next generation biometric card, combining chip technology with fingerprints to conveniently and safely verify the cardholder's identity for in-store purchases.
South Africa is the first market to test the evolved technology, with two separate trials recently concluded with Pick n Pay, a leading supermarket retailer, and Absa Bank, a subsidiary of Barclays Africa.
Michelle van Schalkwyk, Head of Brand at Pick n Pay, pays for her shopping using her fingerprint to authenticate the transaction during the first global trial of the Mastercard biometric card in South Africa.
The new card builds on fingerprint scanning technology used for mobile payments today and can be used at EMV terminals worldwide.
"Consumers are increasingly experiencing the convenience and security of biometrics," said Ajay Bhalla, president, enterprise risk and security, Mastercard. "Whether unlocking a smartphone or shopping online, the fingerprint is helping to deliver additional convenience and security. It's not something that can be taken or replicated and will help our cardholders get on with their lives knowing their payments are protected."
Christianity
Rep. Weber at U.S. Capitol: 'Father, We Have Trampled' on 'Holy Matrimony' and 'Called It an Alternative Lifestyle' 04/27/17  It was so refreshing to read this Congressman's prayer. We need hundreds more like him.
Proverbs 21:12  The righteous man wisely considereth the house of the wicked: but God overthroweth the wicked for their wickedness.

"In his prayer, Rep. Weber said, "Father, you say in your Word, the man who meditates on your Word is like a mighty oak tree. Blessed is he if he meditates on it daily. But Lord, we have endeavored to try to kick your word out of public schools. Father, we have endeavored to take the Bible out of classrooms, the Ten Commandments off the walls. Oh Lord, forgive us."
"Father, we think we're so smart," said Weber. "We've replaced your Word and your precepts with drug-sniffing dogs, with metal detectors, with uniformed police officers in our schools. Oh Lord, forgive us."
Weber continued, "Father, we have trampled on Your holy institution of holy matrimony and tried to rewrite what it is, and we've called it an alternate lifestyle. Father, oh Father, please forgive us."
Bible-Believing Wife Stuns Broadcaster With This Matthew 5 Declaration 04/27/17  The Muslim broadcaster was forced to admit that the believers in the Lord are different than the Muslims.
Luke 23:34  Then said Jesus, Father, forgive them; for they know not what they do.

"Naseem Faheem, the guard at St. Mark's Cathedral in Alexandria, Egypt, was one of the first people to be killed when a suicide bomber blew himself up outside the cathedral, having been prevented from entering. His widow told Egypt's ONTV that she is not angry with the suicide bomber, has forgiven him and prays that God would also forgive him.
"I'm not angry at the one who did this," she said, with her children by her side. "I'm telling him, 'May God forgive you, and we also forgive you. Believe me, we forgive you. You put my husband in a place I couldn't have dreamed of. Believe me, I am proud of him. And I wish I was there beside him.'"
Footage subtitled and circulated by the Bible Society shows television host Amr Adeeb speechless for about 10 seconds after watching the interview.
"The Copts of Egypt are made of steel!" he says eventually. "If it were my father, I could never say this. These people have so much forgiveness. But this is their faith and religious conviction. These people are made from a different substance."

Deuteronomy 4:31  (For the Lord thy God is a merciful God;) he will not forsake thee, neither destroy thee, nor forget the covenant of thy fathers which he sware unto them.