Get to know Satan after school! Activists against religion in classrooms petition for after school club
Verse of the Day
Hosea 4:6 My people are destroyed for lack of knowledge: because thou hast rejected knowledge, I will also reject thee, that thou shalt be no priest to me: seeing thou hast forgotten the law of thy God, I will also forget thy children.
Commentary
The main article is about satanists getting access to school children. As the nation rejects God and mocks his word, the devil is flooding in and targeting our children. This is yet another example of how weak the Church is, and how God is turning the nation over to satan for judgment. So, we have the Muslims pouring into America along with the rise of the homosexual movement, and now satanism! The picture is very clear that God is now turning America over to evil for judgment.
Where is the Church of Jesus Christ?
May the Holy God of Israel bless and protect you.
Revelation 3:16,19 So then because thou art lukewarm, and neither cold nor hot, I will spue thee out of my mouth…As many as I love, I rebuke and chasten: be zealous therefore, and repent.
One-World Paganism Revival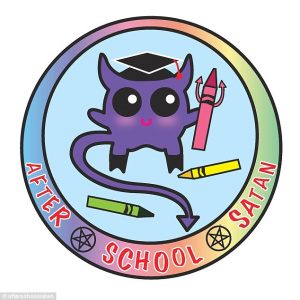 Get to know Satan after school! Activists who fight against religion in classrooms are petitioning to set up after school club that is an antidote to Christianity programs 08/01/16  This is not a joke as satanists want time to promote the devil to children in school to counter Good News Clubs! The actual video advertisement is available on the linked article page – but be warned. It's a mixture of innocence, naivete, blasphemy and downright falsehoods.

Psalm 9:17 The wicked shall be turned into hell, and all the nations that forget God.
"The Satanic Temple says if Good News Clubs, an Evangelical Christian after school program, is allowed in schools then it should be too.
The Massachusetts-based activists' After School Satan Club would teach critical thinking and plurality.
It says the Good News Clubs are indoctrinating children into Christianity.
Group doesn't worship the devil but uses an extremely creepy video to promote its club. "
Hard Left/ Islam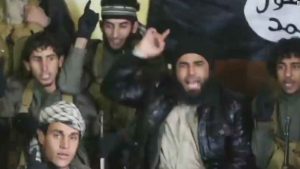 EMASCULATED WEST PRIMED FOR A MUSCULAR, MUSLIM TAKEOVER 07/31/16  There is a lot of truth to this article. There is no strength in Europe while there is some left in America. Islam has an ideology to conquer the world and is moving to do it.
Because the West rejected God and embraces sin, it has no power to stop the Islamic invasion. At some point the Europeans are going to surrender or be forced to fight. The Muslims are bringing the fight to them.
"Sheikh Muhammad Ayed has no such problem. Speaking in a deep, sonorous voice; in what sounds like classical Arabic, this imam can be observed on YouTube delivering a sermon from East Jerusalem's Al-Aqsa Mosque. The object of Sheikh Ayed's coruscating derision is the emasculated West. It is primed for a muscular, Muslim takeover, he argues.
Said Ayed (as translated by The Middle East Media Research Institute):
"But they have lost their fertility, so they look for fertility in their midst. We will give them fertility! We will breed children with them, because we shall conquer their countries—whether you like it or not, oh Germans, oh Americans, oh French, oh Italians, and all those like you. Take the refugees! We shall soon collect them in the name of the coming Caliphate. We will say to you: These are our sons. Send them, or we will send our armies to you."
On its side, Islam has ascetic evangelists such as Ayed, who bow to no one.
On our side we have Father Michael Pfleger! He's the too-hideous-to-behold, standard issue, Western preacher-cum-Obama idolater."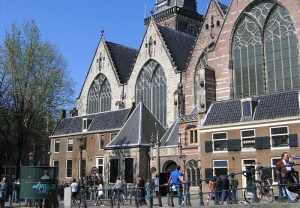 Islamism Rises from Europe's Secularism 07/31/16  This is a great article documenting Europeans rejecting the Lord and just how vicious they are against God.
They wanted to created a secular state which is spiritually impossible. So, they banned the Lord and now are getting a full dose of allah and the Muslims. Unless there is a massive repentance and turning to the Lord, I see NO hope for Europe. They rejected God, so now Islam is filling the void.
God's judgments are always just.
Proverbs 28:5  Evil men understand not judgment: but they that seek the LORD understand all things.
"On October 2000, in the sunny French city of Nice, the 105-member European Convention drafted the Charter of Fundamental Rights of the European Union.
Drawn up by the committee of former French President Valéry Giscard d'Estaing, the document only referred to the "cultural, religious and humanist inheritance of Europe". The European Parliament had rejected a proposal from Christian Democrat MEPs and Pope John Paul II, to include in the text Europe's "Judaeo-Christian roots".
In the 75,000-word Charter there is not a single mention of Christianity. Since then, a wind of aggressive secularism has pervaded all EU policies. The European Court of Human Rights, for example, asked to remove crucifixes from classrooms: they were allegedly a threat to democracy.
The city of Nice — where exactly sixteen years ago Europe's rulers decided to eliminate the Judeo-Christian roots from the (never approved) EU Constitution — has just witnessed the bloody manifestation of another religion: radical Islam. "Nature abhors a vacuum": This is the truth to which our élites do not want to listen; Islamism rises from what William McGurn, George W. Bush's speechwriter, called "Europe's feckless secularism".
You can see it not only in Europe's churches, three-quarters empty, and the boom of Europeans converting to Islam, but also from what is happening in Europe's schools. The trends do not support Viktor Orbán's vision for a Christian Europe."
As France Has Done to Israel
Netanyahu: France itself has supported incitement 07/31/16  This is a great article showing how France supported terrorism against Israel and now it is suffering from the same type of terrorism! What France has done to Israel is happening exactly to France!
Obadiah 1:15  For the day of the LORD is near upon all the heathen: as thou hast done (to Israel), it shall be done unto thee: thy reward shall return upon thine own head.

"However, Netanyahu pointed out that in fact France itself has supported such anti-Israel organizations, and called for a unification against those who promote terror of any kind, in any place.
"I have requested a preliminary inquiry. In this inquiry we found support from European countries, including France, for several organizations that engage in incitement, call for a boycott of Israel and do not recognize the State of Israel's right to exist. We will complete the inquiry and submit the findings to the French government.
We will discuss this with them because terror is terror everywhere and incitement is incitement which, apparently, encompasses the world, governments must be as united as possible in dealing with them."
Hard Left/ Israel
Black Lives Matter' movement arrives in Israel 07/31/16  You can tell right away how evil this group is because it wasted no time in attacking Israel.
The end of BLM is going to be ugly for them and for any country they take root in. Remember that Obama and Clinton love this group, and it shows the darkness in them.
"The BLM delegation in Israel highlighted the movement's international goals, expressing its opposition to what it described as the "genocide" of Palestinian Arabs at the hands of "Zionist vigilantes", as well as capitalism, and the "occupation" of Palestine.
"In the fight for dignity, justice and freedom," the BLM movement stated in a Facebook post last Friday, "the Movement for Black Lives is committed to the global shared struggle of oppressed people, namely the people of occupied Palestine and other indigenous communities who for decades have resisted the occupation of their land, the ethnic cleansing of their people, and the erasure of their history and experiences."
"In this violent, political climate, it is urgent that we make clear the connection between violence inflicted on Black people globally that is encouraged and permitted by the state and the profiling, harm, and genocide funded by the United States and perpetrated by Zionists vigilantes and the Israeli Defense Forces on Palestinian people. Our collective oppression mandates that we work together across geography, language and culture to decry and organize an end to capitalistic, imperialist regimes."
Israel/ Jerusalem
Knesset Introduces Bill to Annex Judean City of Ma'ale Adumim 07/31/16  This is about Israel annexing part of East Jerusalem to unite it with West Jerusalem.
This will drive Obama, the UN, EU and others to react! I like when Israel stands and moves forward to unite Israel and Jerusalem.
Zechariah 12:6 In that day will I make the governors of Judah like an hearth of fire among the wood, and like a torch of fire in a sheaf; and they shall devour all the people round about, on the right hand and on the left: and Jerusalem shall be inhabited again in her own place, even in Jerusalem.

"A new bill which would lead to Israel annexing the city of Ma'ale Adumim was presented on Monday to Yuli Edelstein (Likud), the Speaker of the Knesset.
Introduced by the Land of Israel lobby, headed by MKs Yoav Kish (Likud) and Betzalel Smotrich (Jewish Home), the bill, entitled states that "the laws and administrative principles of the State of Israel will be applied in the territory of Ma'ale Adumim".
The Ministers and MKs also signed the "sovereignty declaration" for Ma'ale Adumim, which reads "We hereby declare our support for the 'Israeli Ma'ale Adumim' plan, our identification with the call 'The time has come for sovereignty in Ma'ale Adumim', and our commitment to act to bring the plan to apply Israeli sovereignty to Ma'ale Adumim to fruition, because it is the correct and Israeli step to take."
Ma'ale Adumim is mentioned in the Book of Joshua as the border between the tribes of Judah and Benjamin.
"And the border went up to Debir from the valley of Achor, and so northward, looking toward Gilgal, that is over against the ascent of Adummim, " Joshua 15:7
In the face of Israeli support to annex the large city, Ma'ale Adumim is still a magnet for international criticism of Israel. Due to its location, annexation would preclude a Palestinian state connecting the West Bank and East Jerusalem."
Islam
Radical' Islamic cleric tells young British Muslims it is 'ACCEPTABLE' to keep sex slaves 07/31/16  Muslims have been doing this since the days of Muhammad. This is nothing new. But, it is a sign of is how powerful the Muslims have become in Great Britain. This is real Islam starting to gain power and act like real Muslims do.
"A MUSLIM cleric from a Cardiff mosque where three British jihadis are believed to have been radicalised has told young worshippers it is "permissible" to keep sex slaves.
Now the preacher has been secretly filmed telling a group of young Muslims it is acceptable to keep sex slaves and that the "end of days" is near.
At a halaqa, or religious study circle, he told a group of young worshippers his interpretation of a Hadith, or a saying of the Prophet Mohammed.
He said: "One of the interpretations as to what this means is that towards the end of time there will be many wars like what we are seeing today, and because of these wars women will be taken as captives, as slaves, yeah, women will be taken as slaves.
"And then, er, her master has relations with her because this is permissible in Islam, it's permissible to have relations with a woman who is your slave or your wife."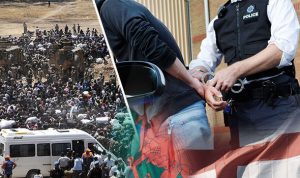 Police arrest 900 Syrians in England and Wales for crimes including rape and child abuse 07/31/16  These are the exact people that Obama wants to bring unvetted into America.
"SHOCKING police figures released for England and Wales have shown nearly 900 Syrians have been arrested in just one year.
And officials say the migrants were accused of sickening crimes including rapes and child abuse.
Now critics say they are concerned that the thousands of Syrians entering Britain each year under resettlement schemes are being allowed to enter the country unchecked."
World War 3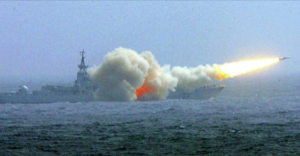 Chinese Media: Australia an 'Ideal Target to Strike' Over South China Sea" 07/31/16  All of the media in China is state-run, so this actually is the Chinese government saying this.
China really is ready for war and actually provoking war with its rhetoric. China knows that war with Australia will bring war with America, so I see this as a direct warning to the US also.
"The state-run Global Times issued a scathing editorial calling for war between Beijing and Canberra if Australia continues to meddle in the South China Sea dispute.
Chinese state-run media declared Australia "an ideal target for China to warn and strike" if it ventured into the contested South China Sea in a scathing call for war laced with insults against the country.
The Global Times, known for a hardline nationalist editorial line, blasted Canberra on Saturday, in an opinion piece titled "'Paper Cat' Australia Will Learn its Lesson," for supporting the July 12 ruling by the international arbitration tribunal at The Hague countering Beijing's historical claims to the South China Sea.
Beijing denounced the decision and has refused to abide by the tribunal's findings arguing that the court lacked requisite jurisdiction because China never submitted to bilateral arbitration – a position supported by legal scholars who argue that the Philippines unilateral call for judgment was not binding."

Matthew 11:1  And it came to pass, when Jesus had made an end of commanding his twelve disciples, he departed thence to teach and to preach in their cities.