Gingrich: Robert Mueller is the tip of the 'deep state spear' trying to bring down Trump
                 Verse of the Day
Proverbs 24:21  My son, fear thou the LORD and the king: and meddle not with them that are given to change:
Commentary
With the recent violence and the special prosecutor, it appears that Hard Left is moving into its end game to remove President Trump. America is now moving into a very dangerous time and we all might have to stand up to defend the nation against a united effort to overthrow the American government. Are we looking at the second American civil war? If the war starts, it will not be like the first one. This is going to be a very ugly war with mostly civilians fighting each other.
May the Holy God of Israel bless and protect you.
Ephesians 6:12 For we wrestle not against flesh and blood, but against principalities, against powers, against the rulers of the darkness of this world, against spiritual wickedness in high places. (13) Wherefore take unto you the whole armour of God, that ye may be able to withstand in the evil day, and having done all, to stand.
American Politics/ Hard Left
Gingrich: Robert Mueller is the tip of the 'deep state spear' trying to bring down Trump 06/15/17
"Former House Speaker Newt Gingrich accused special counsel Robert Mueller on Thursday of trying to destroy, undermine and cripple Donald Trump's presidency. "Mueller is now clearly the tip of the deep state spear aimed at destroying or at a minimum undermining and crippling the Trump presidency," Gingrich said on Twitter Thursday.
"Mueller is setting up a dragnet of obstruction, financial questions and every aspect of Trump's life and his associates lives.very dangerous," Gingrich continued.
"The brazen redefinition of Mueller's task tells you how arrogant the deep state is and how confident it is it can get away with anything," he said in a third tweet."
Hard Left
BERNIE SANDERS' JEWISH PROBLEM 06/15/17  This article is very important because it gives you background of Sanders' Jewish roots and how he hates Israel. Sanders is a as Hard Left as you can get, and what is happening is that he is agitating the really deep Hard Left and unifying them. He is an extremely dangerous man. As a Marxist, he would have no problem seeing America destroyed.
Jude 1:16  These are murmurers, complainers, walking after their own lusts; and their mouth speaketh great swelling words, having men's persons in admiration because of advantage (benefit.)

"After college, in 1963, Sanders lived and worked for a number of months in an Israeli kibbutz known as Kibbutz Sha'ar Ha'amakim (KSH), which was co-founded by an Israel-hating Arabist who had previously been arrested as a Soviet spy. The founders of KSH uniformly revered Joseph Stalin, and the Zionist-Marxist youth movement Hashomer Hatzair (HH), which hosted Sanders at the kibbutz, was devoutly loyal to the Soviet Union. As Daniel Greenfield notes, a number of left-wing groups described HH as "Leninist and even Stalinist." Moreover, says Greenfield, HH made it plain that "its cooperation with Zionists was a temporary expedient" designed to help "pave the way" for a socialist revolution, and that it "viewed Israel's independence" as nothing more than "a transitional phase" in the development of "a bi-national socialist state" that would eventually "destroy Israel."
If we fast-forward to the present day, we find that Sanders considers Israeli intransigence to be the principal cause of disharmony and violence in the Middle East. In a speech he gave at a February 2017 conference hosted by J Street, for instance, he called for an end to Israel's "50-year occupation" of "Palestinian territories," suggesting that "its daily restrictions on the political and civil liberties of the Palestinian people runs contrary to fundamental American values." In addition, Sanders likened the Palestinians who had fled their homes shortly before Israel's establishment in 1948, to Native Americans. "Like our own country, the founding of Israel involved the displacement of hundreds of thousands of people already living there, the Palestinian people," he said. "Over 700,000 people were made refugees."
Islam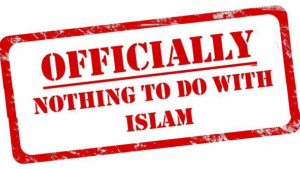 MICHIGAN MOSQUE PAID FOR FGM MUTILATION OF LITTLE GIRLS 06/15/17  There is no end to the horror of Islam. It just gets worse and worse. Now a mosque was behind it, so they must know the Koran and Hadiths! This horror is right out of Islam. With the Muslims, come all the horrors of Islam including FGM.
"The conspiracy has run since 2005 and may have abused over 100 girls.The defense will be the Islamic religious freedom to mutilate young girls. And there's an interesting new development.
A local mosque was paying a physician to perform female genital mutilation on young girls, an attorney serving as a guardian for the doctor's children alleged in court Tuesday.
Nagarwala's attorney emphatically denied the allegation… Officials at the mosque could not be reached for comment.
On Tuesday, three Bohra children were removed from their homes over allegations that a 14-year-old girl was subjected to a genital cutting procedure. According to attorney Deanna Kelley, who is representing the parents in two such cases, Nagarwala is not the accused doctor in this case.
So far, authorities have identified at least eight alleged genital mutilation victims, including two Minnesota girls and four metro Detroit girls ages 7-11. They live in Troy, West Bloomfield, Farmington Hills and Livonia and are at risk of being placed into foster care if the state strips their parents of their parental rights."
Hard Left/ Islam
London's police chief: "Islamophobia" is intolerable 06/15/17  No matter what the Muslim terrorists do, the Hard Left will not admit just how dangerous Islam is. They will not do it, and it is the same with the Hard Left in America. They actually love Islam. It is as if God has merged them in a strange way.
Zechariah 14:9  And the LORD shall be king over all the earth: in that day shall there be one LORD, and his name one.

"Figures have shown a fivefold increase in the number of Islamophobic attacks since the attack at London Bridge and a 40 per cent increase in racists' incidents." Given the frequency of fake anti-Muslim hate crimes, this claim must be received with skepticism.
"The terrorists seek to divide us and we must not let them do that. London is a fantastic, diverse, integrated city and that that's the way it needs to continue."
Actually, the terrorists don't really care if we're united or divided. The objective of jihad terror attacks is to weaken, and ultimately destroy, the Infidel state, so that it can be replaced by a Sharia government. When Cressida Dick vows that she is not going to let the terrorists divide us, she means that she is not going to confront their motivating ideology, since the Muslim community in London doesn't want her to do so.
So in reality, when she says that she is not going to let the terrorists divide us, she means that she is going to follow a course of action that will weaken London's response to jihad terror, and enable jihadis to act more freely.
Also, where is Cressida Dick saying that jihad massacres are intolerable?"
Islam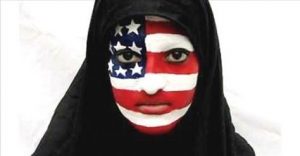 U.S. Muslims outraged by protests against Islamic law 06/13/17  All of the horrors you've heard about Sharia law are true. You especially don't want to be an infidel woman under Sharia law. This is the huge problem for the Hard Left and the Muslims. The have NO defense against the truth about Islam. This is why they use fear, intimidation and violence to silence those who speak the truth.
They are out in open in the bright sunlight now, with Sharia law and the mutilation of little girls, honor killings, beating wives and all the rest of the Islamic horror show. We need to keep the pressure up, exposing the horrors of Islam.
"If the Council on American-Islamic Relations is in the United States simply to protect the civil rights of Muslims according to the law of the land, why would it object to protests against the implementation of a religious law that ultimately conflicts with the U.S. Constitution?
That's the question that arises in response to CAIR's outrage against the rallies organized by the group Act for America in more than 20 U.S. cities Saturday dubbed "March Against Shariah, March for Human Rights."
Act for America said the event was in "memory and support of victims of FGM (female genital mutilation), honor killings and violence toward the LGBTQ community in the name of religion, culture and foreign law."
But the executive director of CAIR's Houston office, Mustafaa Carroll, contended in an interview that the premise for the rallies is "propaganda saying the Muslim community is here to take over the country, subvert the Constitution and implement Shariah law as the law of the land."
"There's nothing further from the truth. I have never heard a Muslim say it, intimate it, want to do it, etcetera," he said. "But this is all propaganda, and that propaganda has found some traction with a lot of groups who are anti-Muslim, anti-xenophobic (sic), racist or whatever you want to call them."
Despite Carroll's assertions, CAIR itself – according to FBI wiretap evidence – was founded as a front for the Muslim Brotherhood to carry out the Brotherhood's stated objective to replace the U.S. Constitution with Islamic law. Further, several of CAIR's top leaders are on the record saying the same."
God's Final Warning
A Replacement of Population is Taking Place in Europe 06/15/17  This might not seem like a very exciting topic, but I want you to see how God's judgments work. Italy is a very rebellious nation that does not want children and aborts them. Italy is demographically dying at an accelerating rate because of the people's refusal to have children. The nation is violating God's command to reproduce.
The Bible shows that God severely judged ancient Israel for killing their children and drove them off the land. What is happening with Italy and the rest of Europe is a slow-motion judgment, resulting in the Italians losing their nation. God is giving the nation over to the Muslims to judge the Italians. There is no way to stop this because the Italian population is rapidly aging with only a small portion of women who can have children. God is sending more and more Muslims who then have large families, while the Italians are committing national suicide and don't seem to care.
The Italians soon are going to face a choice between submitting to Islam or fighting the Muslims who they brought into the country! The European mind is now so weak and defeated, it is very possible they will slowly submit to Islam and die. Sometimes God's judgments are slow, but when any people violate his word, his judgments are sure.
This is an excellent example of God obvious judgment on a nation for violating his word. I didn't even go into the fact that the Italian government is supporting the dividing of Jerusalem and Israel into a terrorist PLO state!
Isaiah 40:15  Behold, the nations are as a drop of a bucket, and are counted as the small dust of the balance: behold, he taketh up the isles as a very little thing.

"In 2016, 176,554 migrants landed in Italy — an eight-fold increase since 2014. In 2015, there were 103,792. In 2014, there were 66,066. In 2013, there were just 22,118. In the last four years, 427,000 migrants reached Italy. In only the first five months of this year, 2017, Italy received 10% of the total number of migrants of the last four years.
There are days when the Italian navy and coast guard rescue 1,700 migrants in 24 hours. The country is exhausted. There are Italian villages where one-tenth of the population is already made up of new migrants. We are talking about small towns of 220 residents and 40 migrants.
One of the major aspects of this demographic revolution is that it is taking place in a country which is dramatically aging. According with a new report from the Italian Office of Statistics, Italy's population will fall to 53.7 million in half a century — a loss of seven million people. Italy, which has one of the world's lowest fertility rates, will lose between 600,000 to 800,000 citizens every year. Immigrants will number more than 14 million, about one-fourth of the total population. But in the most pessimistic scenario, the Italian population could drop to 46 million, a loss of 14 million people."
Christianity
Southern Baptists Approve Alternate Resolution Against the Alt-Right 06/15/17  What is going on the SBC? I know the denomination is slowly dying, with little to no power. I had one of their top officials attack me publicly for my book, "As America Has Done to Israel." I actually was shocked by the attack. I can't remember his name, but he was the number-two man. This would be around 2007. It is ironic that several major Christian media personalities attacked me, but only one secular one that I can think of.
Well, what is the "Alt-right" to the SBC? I follow politics very closely, and I know of no white supremacists that support Trump. This label is from the Hard Left, which it seems the SBC now is running with. Has the SBC been taken over by the Left? I see them in really dangerous waters, and they could go the way of the Methodists.
Revelation 2:25  But that which ye have already hold fast till I come.

"The most-talked-about resolution at this year's annual meeting of Southern Baptists initially didn't even make it to the floor.
But after some late-night scrambling the night before, about 5,000 denominational leaders voted Wednesday to explicitly condemn the alt-right movement.
Earlier in the day, a wave of tweets from the biggest names in the Southern Baptist Convention (SBC), from Washington pastor Thabiti Anyabwile to Houston Bible teacher Beth Moore, made their convictions on the issue clear. They know what's at stake. Such a resolution could send a powerful message on their Christian opposition to hatred and bigotry; skipping over such a proposal could do the opposite.
For years, Southern Baptists have grappled with their denomination's past history of racism, and continue to work towards racial reconciliation. Failing to take the chance to condemn white supremacy could imply to outsiders—and the growing non-white minority within the SBC—that America's largest Protestant group won't speak out against the racists of today.
The tension stems from the lack of understanding of the alt-right, a term that only came into existence around the election of President Donald Trump. It refers to the "alternative right" ideologues who gained momentum online, promoting white supremacy and transgressive political beliefs."
World War 3
This is where the government will hide during a nuclear war 06/13/17  This is a really interesting article about how the US government plans to protect itself in case of nuclear war. We are on our own, but the elites are well-protected.
"As nuclear threats loom from countries like Iran and North Korea, the US is knocking the dust off decades-old bunkers intended to protect government officials — and even start a new civilization — in the case of just such a nightmare event.
Journalist Garrett Graff takes readers through the 60-year history of the government's secret Doomsday plans to survive nuclear war in his painstakingly researched book "Raven Rock: The Story of the U.S. Government's Secret Plan to Save Itself — While the Rest of Us Die" (Simon & Schuster), out now.
He focuses on the Cold War-era government bunkers across the country that were built to house the President and various Washington elites — members of a so-called "shadow government" in the worst nuclear Armageddon scenario."
Earthquakes
Strong M6.9 Earthquake strikes Central America — West Coast + Pacific BE PREPARED 06/14/17
WARNING WEST COAST IN DANGER OF POWERFUL EARTHQUAKE
I really like and follow Dutch, but don't often post his updates. The reason is, they are very long and extremely detailed.
This one has a very clear warning for the West Coast from Northern California to the Canadian border.
Dutch is very accurate and when he gives warnings like this, please pay attention.
The US report begins at the 12:30 mark.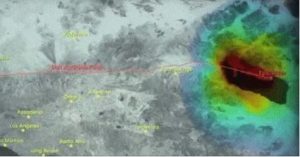 Signs of past California 'mega-quakes' show danger of the Big One on San Andreas fault 06/13/17  This is a good article giving background information on what would happen if the San Andreas fault broke apart.
Revelation 16:18  And there were voices, and thunders, and lightnings; and there was a great earthquake, such as was not since men were upon the earth, so mighty an earthquake, and so great.

"As Interstate 10 snakes through the mountains and toward the golf courses, housing tracts and resorts of the Coachella Valley, it crosses the dusty slopes of the San Gorgonio Pass.
The pass is best known for the spinning wind turbines that line it. But for geologists, the narrow desert canyon is something of a canary in the coal mine for what they expect will be a major earthquake coming from the San Andreas fault.
The pass sits at a key geological point, separating the low desert from the Inland Empire, and, beyond that, the Los Angeles Basin.
Through it runs an essential aqueduct that feeds Southern California water from the Colorado River as well as vital transportation links. It's also the path for crucial power transmission lines.
California earthquake experts believe what happens at the San Gorgonio Pass during a major rupture of the San Andreas fault could have wide-ranging implications for the region and beyond.
They worry a huge quake could sever lifelines at the pass for weeks or months, cutting Southern California off from major highway and rail routes as well as sources of power, oil and gas. Southern California's cities are surrounded by mountains, making access through narrow passes like the San Gorgonio essential."

2 Peter 2:9-11  The Lord knoweth how to deliver the godly out of temptations, and to reserve the unjust unto the day of judgment to be punished: But chiefly them that walk after the flesh in the lust of uncleanness, and despise government. Presumptuous are they, selfwilled, they are not afraid to speak evil of dignities.