Haley announces $285M cut in 2018-19 UN operating budget
Verse of the Day
Psalm 144:15 Happy is that people, that is in such a case: yea, happy is that people, whose God is the LORD.
Commentary
Secretary Haley is a political rarity! She is amazing and is getting better every day. She is sharp-minded, fearless and does not back down from anyone. President Trump needs to move her into the Secretory of State position. He needs to do this ASAP.
The more I watch her, it is clear that Haley has all of the attributes of the British Prime Minister Margaret Thatcher, who worked with President Reagan to break the back of the Soviet Union. Remember, that Thatcher's nickname was the "Iron Maiden!" Wow, what a time we live in. The Lord is so good to us.
American Politics
Haley announces $285M cut in 2018-19 UN operating budget 12/26/17
Isaiah 49:6  And he said, It is a light thing that thou shouldest be my servant to raise up the tribes of Jacob, and to restore the preserved of Israel: I will also give thee for a light to the Gentiles, that thou mayest be my salvation unto the end of the earth.

"Calling it "a big step in the right direction," U.S. Ambassador to the United Nations Nikki Haley on Sunday night announced a historic reduction in the U.N. biennial operating budget.
Haley said the plan calls for a $285 million cut for the 2018-19 fiscal year.
"The inefficiency and overspending of the United Nations are well known," Haley said. "We will no longer let the generosity of the American people be taken advantage of or remain unchecked."
ProLife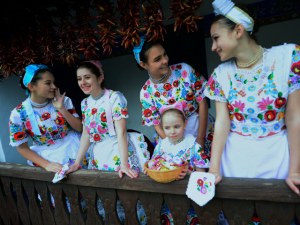 Hungary: We Will Make Our Country Family Friendly So Population Can Grow Without Mass Migration 12/24/17  The destructive lifestyle of the West is destroying Europe. The Hungarians see this and are pushing for more children and not more Muslims! The Muslims are filling the void of people in Europe! The European lifestyle of materialism and abortion or of not having babies is what has opened the door for the millions of Muslims to overrun many countries.
Proverbs 14:28  In the multitude of people is the king's honour: but in the want of people is the destruction of the prince.

"The Hungarian government has pledged measures to support naturally growing the population — rejecting mass migration — as an effort to halt the demographic decline after Prime Minister Viktor Orbán declared 2018 to be a "year of families".
"Brussels does not really have a family-friendly policy," Gabriella Selmeczi MP said as she chaired the Visegrád Group family policy parliamentary committee on Thursday.
"Our task is to strengthen the family policy," Ms. Selmeczi added, with the committee agreeing that instead of mass migration "a good family policy" is the solution to the continent's declining population.
The Hungarian provisions, which will "support childbearing in a working society", would be built on three pillars: to reduce the cost of living, to ensure that Hungarians are not excluded from having families because of their economic situation, and to raise, in value, the public perception of child-rearing."
Islam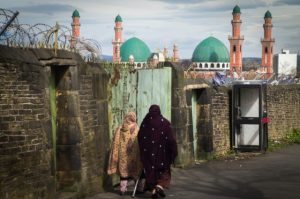 UK: Whites Scared, White-Owned Businesses Stoned in a Racially Divided Bradford 'Heading for Disaster' 12/24/17  What is playing out in Great Britain is the Muslim's plan for taking over a nation. They have taken over an entire section of a city and will keep expanding until thry are in control. This is their plan for America, but right now God was merciful and gave us President Trump to block the Muslims.
Psalm 46:10   Be still, and know that I am God: I will be exalted among the heathen, I will be exalted in the earth. (11) The LORD of hosts is with us; the God of Jacob is our refuge. Selah.

"Areas of Bradford, England, are No Go Zones for certain ethnic groups and the city is "heading toward disaster," councillors have warned, citing attacks on a synagogue and white businesses in 'Asian' areas.
Bradford Council's Corporate Overview and Scrutiny Committee chairman Arshad Hussain slammed ethnic segregation and failed integration, and blamed political correctness for making the situation worse.
Too many people are "scared to speak up in case they caused offence," he warned, adding there are "many areas of this city" where people were afraid to go depending on their ethnicity — i.e. No Go Zones."
Islam/ Christianity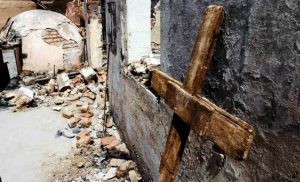 Christians 'Slaughtered Like Chicken': Muslim Persecution of Christians 12/24/17  Day by day most of Europe is being turned over to the Muslims for judgment. There is nothing left inside most of the Europeans. They reject God and his word. so now the void is being filled with the Muslims and Islam. It is happening so fast that it makes your head spin trying to follow the collapse!
Proverbs 28:5  Evil men understand not judgment: but they that seek the LORD understand all things.

"Luc Ravel, the Roman Catholic Archbishop of Strasbourg "went against the grain of Church leaders in France who have largely remained politically correct," says a report, because he criticized "the demographic shift in France, saying Muslims are having far more children than native French and slammed the widespread 'promotion' of abortion." He said, "Muslim believers know very well that their birthrate is such that today, they call it … the Great Replacement, they tell you in a very calm, very positive way that, 'one day all this, it will be ours.'"
Another Christian leader, while discussing Sudan in particular, touched on what Christians all throughout the Muslim world are facing, and why. "The government in Sudan wants to Islamize the whole population and they want to finish off Christianity and other faiths in Sudan," says Pastor Strong. "We have to put pressure on the government so that the rights of the people to practice their faith openly will be given to them." To achieve this, they need the support of the "global Church," he added, for "They are in the midst of trials, persecution, hunger — a lot of problems. And yet in the midst of all that, they rejoice. They're always ready to die, and they testify their faith in every circumstance. They are willing to serve no matter what they have and what they might lose."
American Politics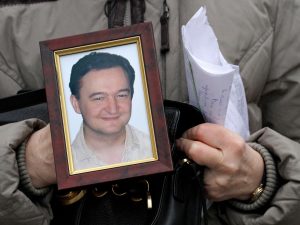 Trump puts the world's worst crooks and killers on notice 12/25/17  I hope that by going after the world's criminals it will spill back to the ones in America which are tied to them. Many of them are all webbed together.
This goes together with the Justice Department and Congress looking into Obama for letting Hezbollah traffic cocaine in America! This is an example how criminals in America are tied to international criminals like Hezbollah! It would so ironic if Obama was bagged on a sin he signed just before he left office! Oh, we can hope and dream for justice.
1 Thessalonians 5:23 And the very God of peace sanctify you wholly; and I pray God your whole spirit and soul and body be preserved blameless unto the coming of our Lord Jesus Christ.

"After months of conflicting messages, last week the Trump administration took a big step toward drastically expanding punishments for human rights abusers and kleptocrats all over the world. The move also reveals how government professionals and political officials inside the administration are finding ways to work together one year into the Trump presidency.
There was understandable skepticism that the Trump team would enthusiastically enforce the Global Magnitsky Human Rights Accountability Act, signed by President Barack Obama in his final days in office, which authorizes the president to block visas and sanction individuals and entities from any country that abuses human rights or engages in "acts of significant corruption." But the first-ever list of 51 such targets, announced by the State and Treasury departments on Dec. 21, was a clear sign the Trump administration is supporting the law and implementing it in good faith.
The world's worst crooks and killers should be running scared. The law and the executive order President Trump issued make it much easier for the U.S. government to single out and punish egregious cases of abuse. Included in the list were Artem Chayka, the son of the prosecutor general of Russia; Gao Yan, a senior Chinese security official; and Maung Maung Soe, who oversaw Burmese military atrocities against ethnic Rohingya."
Jerusalem
Macron blasts Trump's Jerusalem decision in meeting with Abbas 12/24/17  France is a cursed and dying nation because it has tried to pressure Israel to divide the land and Jerusalem. The Muslims are pouring into France, and what the French tried to do to Israel is now happening to France. Watch for the Muslims to take over huge sections of Paris!
"French President Emmanuel Macron on Friday reiterated to visiting Palestinian Authority President Mahmoud Abbas his disapproval of US President Donald Trump's decision to recognize Jerusalem as Israel's capital, reaffirmed his commitment to international law, and expressed support for the relaunching of a political process to reach a sustainable peace agreement.
Speaking at a press conference, after meeting with Abbas at the Elysee Palace, Macron said, "There is no other solution than the two-state solution, and no twostate solution without an agreement by both sides on Jerusalem."
Macron thanked Abbas for his efforts to appease the crisis, adding that France is a friend of the Palestinians and would continue to stand by their side, as it did in New York (at the UN), in Brussels (at EU headquarters) and in Istanbul (a reference to the recent summit held by the Muslim states).
Although Macron stated that he "regretted" Trump's decision on Jerusalem, he stressed that there will be no "multiplying initiatives" and that he intends to let the American peace initiative run its course before launching any French or European plan."
The Coming Middle East War
Syrian, Iranian backed forces advance in border area near northern Israel 12/26/17  This incident could trigger an Israeli attack because Iran was warned not to go near the Israeli border. Iran now has moved ever closer. Israel could attack at any time.
"Syrian army forces backed by Iranian-backed militias pushed deeper into the last rebel-held enclave near a strategic border area with Israel and Lebanon in a new expansion of Tehran's influence in the war-torn country.
The army and the Shi'ite forces advanced east and south of the Sunni-rebel held bastion of Beit Jin backed by some of the heaviest aerial bombing and heavy artillery shelling since a major assault began over two months ago to seize the area, rebels said.
A western intelligence source confirmed rebel reports that Iranian-backed militias including the powerful Lebanese Hezbollah Shi'ite group were playing a major role in the ongoing battles.
"The Iranian backed militias are trying to consolidate their sphere of influence all the way from southwest of Damascus to the Israeli border," said Suhaib al Ruhail, an official from the Liwa al Furqan rebel group that operates in the area.
Worried by Iran's expanding influence in Syria after the defeat of Islamic State, Israel has in the last few weeks stepped up its strikes against suspected Iranian targets inside Syria."
Hard Left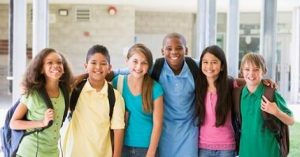 America Faces a Massive Underpopulation Problem as Families Have Too Few Kids to Replace the Population 12/25/17  America is dying just like Europe is, as the Hard Left death culture has taken over the lifestyle of the youth. If it was not for immigration America would be in big trouble with a steep population decline.
Genesis 1:28  And God blessed them, and God said unto them, Be fruitful, and multiply, and replenish the earth…

"The latest official estimate—taken from two-year-old data—puts the U.S. fertility rate at 1.84. In other words, the average American woman will have just under two children in her lifetime. This is well below the replacement rate, or the average number of children necessary to keep a country's population from declining.
But as Stone argues, this estimate is already hopelessly out-of-date. Using monthly birth data from 2016 and 2017, he suggests the birth rate in America has plummeted to somewhere near 1.77 births on average. His graph of American fertility since 2008 looks like a double diamond ski slope.
Millennials—who right now are in their prime childbearing years—are the ones mainly driving this downhill trend. Not only are they getting married at lower rates than their parents did, but they're having fewer children total. Many struggle to find stable work, are too focused on their careers, and find themselves saddled with college debt. Others just don't like kids, or vastly overestimate the cost of raising them, or just think the world is overpopulated—a myth now thoroughly debunked, by the way."
Hard Left/ American Politics
GOP Rep Gaetz: 'We Have Email Evidence From Andrew McCabe Indicating That Hillary Clinton Was Going to Get a 'HQ Special 12/23/17 There is evidence just out that the FBI gave Hillary "Special Headquarters Treatment." Just by watching the Congressional hearings into her emails, we already know this. By what Comey said and did this has been known. The question then is whether it can be proved, and it looks like the hearings just have found a smoking gun.
We just need to be patient and let the Lord work to uncover all of the evidence needed to put everyone who is part of this cartel in jail.
Wow, in what exciting times we are living, as the Lord is arising in our midst in judgment! The DC swamp is draining and the critters are jumping!
Exodus 15:3  The LORD is a man of war: the LORD is his name.

"Friday on FNC's "America's Newsroom," Rep. Matt Gaetz (R-FL) said a congressional committee had evidence FBI Deputy Director Andrew McCabe indicated Hillary Clinton was going to get an "HQ special" regarding the investigation of her unauthorized email server and ties to the Clinton Foundation during her tenure as secretary of state.
Gaetz, a member of the House Judiciary Committee, described the circumstances at the FBI regarding the investigation as "extreme pro-Hillary Clinton bias."
"The Judiciary Committee is engaged in an investigation, particularly as it relates to the handling of the Hillary Clinton email scandal and any potential investigations of the Clinton Foundation and the handling of bribes or other types of improper payments," Gaetz said. "I can certainly say that my impression after these interviews is that there was extreme pro-Hillary Clinton bias that benefitted her in this investigation and that she received special treatment as a consequence of her candidacy for president. That shouldn't happen. The law should apply equally to all Americans whether they're political candidates or not. And so, we need to institute reforms through the Judiciary Committee for more oversight, for more transparency so that this never happens again."
World War 3/ North Korea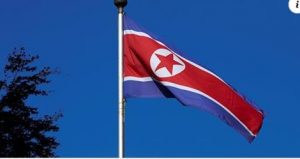 North Korea says new U.N. sanctions an act of war 12/24/17  Remember, the powerful sanctions will take effect in March 2018. These will hit hard and force NK into a countdown to collapse or war.
"The latest U.N. sanctions against North Korea are an act of war and tantamount to a complete economic blockade against it, North Korea's foreign ministry said on Sunday, threatening to punish those who supported the measure.
The U.N. Security Council unanimously imposed new sanctions on North Korea on Friday for its recent intercontinental ballistic missile test, seeking to limit its access to refined petroleum products and crude oil and its earnings from workers abroad.
The U.N. resolution seeks to ban nearly 90 percent of refined petroleum exports to North Korea by capping them at 500,000 barrels a year and, in a last-minute change, demands the repatriation of North Koreans working abroad within 24 months, instead of 12 months as first proposed."

Jude 1:17-20 But, beloved, remember ye the words which were spoken before of the apostles of our Lord Jesus Christ; How that they told you there should be mockers in the last time, who should walk after their own ungodly lusts. These be they who separate themselves, sensual, having not the Spirit. But ye, beloved, building up yourselves on your most holy faith, praying in the Holy Ghost…