Iowa Governor Signs Bill to Ban All Abortions After an Unborn Baby's Heartbeat Begins
Verse of the Day
Luke 17:2 It were better for him that a millstone were hanged about his neck, and he cast into the sea, than that he should offend one of these little ones.

Commentary
This is great news. The state defined life beginning when the heart can be detected beating. The Supreme Court failed to define when life begins, so now the states are!
The Hard Left monsters will fight this all the way because this is a threat to ending their murderous spree which now is about 70 million babies killed.

May the Holy God of Israel bless and protect you.
Psalm 122:6 Pray for the peace of Jerusalem: they shall prosper that love thee.
 Pro Life News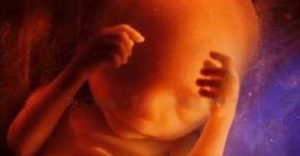 "Iowa Governor Signs Bill to Ban All Abortions After an Unborn Baby's Heartbeat Begins" 
"Surrounded by moms and babies, Iowa Gov. Kim Reynolds signed a new law Friday to prohibit abortions after an unborn baby has a detectable heartbeat.

Reynolds said she is "100-percent pro-life," and pro-life lawmakers expressed hopes that the law eventually could lead to the reversal of Roe v. Wade.

The bill would require abortion practitioners to test for the unborn baby's heartbeat before performing an abortion. If a heartbeat is detected, the abortion would be prohibited except in cases involving medical emergency, rape, incest or fetal abnormalities deemed to be "incompatible" with life.

Because an unborn baby's heartbeat is detectable by about six weeks of pregnancy, the bill would prohibit almost all abortions in Iowa. It is the earliest abortion ban in the United States."
As America has Done to Israel (Part 1)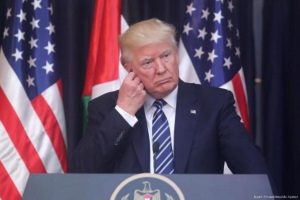 "Israel sources: Trump to ask Israel to withdraw from four East Jerusalem Neighbourhoods" I hope this is fake news. This is a NO, NO! I thought dividing Jerusalem was behind us. I feel sick after reading this. HE CAN'T DIVIDE JERUSALEM NO MATTER WHAT GOOD THINGS HE IS DOING FOR ISRAEL. I don't know what to say about this other than a massive 6.9 earthquake just hit Hawaii with lava spilling into neighborhoods. (See video below)

Zechariah 12:3 And in that day will I make Jerusalem a burdensome stone for all people: all that burden themselves with it shall be cut in pieces, though all the people of the earth be gathered together against it.

"While the US administration is yet to release details of what Donald Trump has called the "deal of the century", Israeli sources have claimed that the American President will ask Israel to withdraw from four Palestinian neighbourhoods in occupied East Jerusalem.

According to the Jerusalem Post reports, Trump will demand that Israel make this "painful concession" and transfer control of the four neighbourhoods – Jebl Mukabar, Issawiya, Shuafat and Abu Dis – to the Palestinians so that the territory could become the capital of a future Palestinian state. The demand, according to the Post, was communicated by US officials to the Israeli Defence Minister Avigdor Lieberman during his visit to Washington last week.

The news comes as the US prepares to move its embassy from Tel Aviv to Jerusalem on 14 May, a decision that has been universally condemned. Trump's recognition of Jerusalem as the capital of Israel threatened to jeopardise the entire peace process. Following the decision, which was seen as an endorsement of the Israeli narrative, Palestinian President Mahmoud Abbas said he would refuse any offer made by the Americans."
As America Has Done to Israel (Part 2)
Earthquake and Volcano Update (video)
"Large M6.9 earthquake strikes Hawaii — Kilauea volcano now draining" This is a nice update from Dutchsinse. The earthquake in Hawaii has cause him to warn the West Coast of USA.
Hard Left Murdering Spirit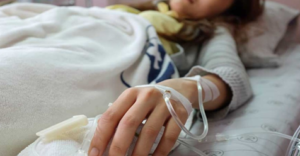 "New York Times Says Caregivers Should be Forced to Starve Dementia Patients to Death" This article shows the progression the Hard Left used to now want to force caregivers to starve people to death. You can see now far down the road they are that the Nazis used to murder untold untold numbers of people.
The Hard Left loves to kill whether it is babies in the womb or the helpless elderly. There is deep within the Hard Left a murdering spirit. This spirit can come out politically like during the French Revolution. These are extremely dangerous people.
"First, bioethicists said people should be able to refuse being "hooked up to machines" even if that meant almost certain death. Good.

Then, they pushed that meme farther, arguing that the right of refusal (including by surrogates) should also include nourishment by tube so the patient dehydrates to death. Give them an inch . . .After that, they said patients who are terminally ill (for now) should have access to prescribed poison to make themselves dead. Not good.

Now, they want to force caregivers to starve patients with dementia who eat and drink by mouth if so instructed in an advance directive. This abusive proposal, which is being pushed aggressively in the professional literature, has now reached the august pages of the New York Times in a column by Jane Brody, the Gray Lady's health columnist. From, "An Advance Directive for Patients with Dementia"
Hard Left Attack on Christianity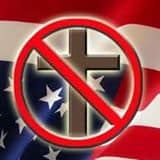 "Canadian Christian School Shut Down For Teaching Bible Verses" What is happening in Canada the Hard Left plans for America. There hatred for the Bible is the same in Canada as in America. This is a direct attack on the Bible. The Left has crossed a line now that will get wider and wider. This is spiritual warfare.
The American church is going to be tested in a big way. They hate us as much as the Nazis did the Jews, always remember this.
Our job is to pray for an outpouring of the Holy Spirit as he can roll back and keep in check the spirit of antichrist until be go to be with the Lord!
John 15:18 If the world hate you, ye know that it hated me before it hated you.

 "If you had asked any Canadian conservative five years ago if Alberta would be the main battleground in the war over the rights of Christians to pass their values and their beliefs on to their children, they would have laughed. And yet, here we are.

The Alberta NDP wants to transform the Albertan school system before their time in power runs out, and Education Minister David Eggen bears an enormous animus towards Christians schools, which he will exercise to the full extent of his power until he gets the boot. And now this, from the National Post:

An Alberta Christian school that clashed with its school division over teaching certain Bible verses may be forced to shut down. The Battle River School Division voted last week to close Cornerstone Christian Academy in Kingman, Alta., southeast of Edmonton at the end of the school year.

The relationship started to fray about a year ago when the school division asked the school to stop teaching certain Bible verses that discussed sexuality. School division trustees said that they believed the verses could contravene Alberta's human rights code.

Just to be clear here: A school board believes, and stated openly, that passages of the Bible could be in violation of Alberta's human rights code. Their response to this, of course, was to ask that those passages no longer be mentioned, rather than considering the fact that there could be some overreach on the part of those drafting or interpreting that human rights code.

Christians have been warning that this could happen for some time, and those warnings were always scoffed off as paranoia.
Hard Left: Overthrow the US Government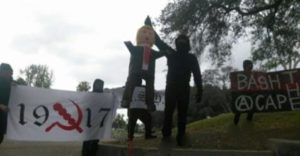 "L.A. Antifa Group Hangs Trump in Effigy, Calls for 'Revolutionary Violence' Against 'the Capitalist State'" Where is the FBI? This is open revolution against the United States of America, and they operate freely and talk about killing and war against us!
Remeber, they are "Bernie Babies" the followers of Bernie Sanders.
 "An antifa group in Los Angeles celebrated May Day by holding a small march, hanging a Trump effigy, and advocating for "revolutionary violence" against the "capitalist state" in order to "create real political power."

"We must carry out military actions against the enemies of the people!" a member of the L.A. cell of the Red Guards said in a speech published on the group's blog.

The Red Guards is a Maoist group that hopes to duplicate in the United States the anarchy and terror Chairman Mao's Red Guards inflicted on China during the Cultural Revolution of the 1960s and 1970s. The group also identifies as "antifascist" and has cells throughout the United States."
North Korea and the Lord
"North Korea Will Open Its Doors to Christianity" This is great news and let's hope that God's people will be set free in NK. They have be brutalized for 70 years, but now maybe they will be free. I so hope this freedom is for real. God's people suffered so much under the Communists.
"North Korea's persecuted Christians have also been praying for this moment—for years. They have been horribly persecuted. They have been forced to meet secretly. They have been routinely rounded up and sent to labor camps—or just shot on sight—because they did not worship Kim Jong-un as their god.

Defectors say something began to change when Kim Jong-un became dictator in 2011. His cruel regime, along with the misery of famine and economic ruin, caused people to become disillusioned with the phony utopia Kim claimed to rule over.

"In the past, the people were told to worship the Kim family as their god," one defector told The Telegraph. "That means they are looking for something else to sustain their faith."

Life in North Korea has been unbearable under Kim Jong-un. About six million citizens are starving and a third of North Korean children suffer from chronic malnutrition. (It is said that North Koreans are, on average, two inches shorter than South Koreans because of starvation.) Most people in North Korea don't have electricity. They certainly don't have the internet or access to news from the outside world."
World War 3: China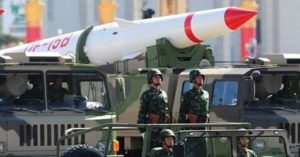 "U.S. says will be consequences for China's South China Sea militarization" China continues its militarization of the South China Sea which can only mean it is preparing for war.
"The United States has raised concerns with China about its latest militarization of the South China Sea and there will be near-term and long-term consequences, the White House said on Thursday.

U.S. news network CNBC reported on Wednesday that China had installed anti-ship cruise missiles and surface-to-air missile systems on three manmade outposts in the South China Sea. It cited sources with direct knowledge of U.S. intelligence."
Draining the DC Swamp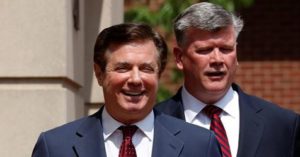 "U.S. judge questions special counsel's powers in Manafort case" This is wonderful news and maybe a turning point against the President. Finally, a judge that follows the law! This might put an end to this witch hunt against the President.
We really need him to turn his power against the corrupt swamp and drain it!
Psalm 94:20 Shall the throne of iniquity have fellowship with thee, which frameth mischief by a law?
 "A federal judge on Friday sharply criticized Special Counsel Robert Mueller's criminal case in Virginia against President Trump's former campaign manager, Paul Manafort, and openly questioned whether Mueller exceeded his prosecutorial powers by bringing it.

"I don't see what relationship this indictment has with anything the special counsel is authorized to investigate," U.S. District Judge T.S. Ellis III in the Eastern District of Virginia said.

At a tense hearing at the federal courthouse in Alexandria, Virginia, the judge said Mueller should not have "unfettered power" in his Russia probe and that the charges against Manafort did not arise from the investigation into Moscow's alleged meddling in the 2016 U.S. election.

"It's unlikely you're going to persuade me the special counsel has unfettered power to do whatever he wants," said Ellis, who was appointed to the bench by Republican President Ronald Reagan."
The Hard Left DC Swamp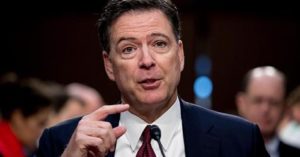 "Comey's memo leak contact worked at FBI for over a year, defended him in media on Clinton probe" This is the merging of the Hard Left political state with the media. They are operating now as one. This is right before our eyes.
 "The Columbia law professor James Comey used as an intermediary to help leak details of sensitive memos worked as an FBI "special government employee" for at least 19 months – during which time he repeatedly defended the FBI director in media interviews amid the Hillary Clinton email probe.

Fox News first reported last week that Daniel Richman was hired as a "special government employee," or SGE. Records reviewed by Fox News now show he signed the agreement as early as June 30, 2015. The former director previously told Fox News that Richman left the FBI in February 2017, meaning he served there for well over a year.

Sources familiar with Richman's FBI status said he was assigned to "special projects" by Comey, and had a security clearance as well as badge access to the building. Richman told Fox News in an email last week that he was working as an SGE on an unpaid basis."
Revelation 22:20 He which testifieth these things saith, Surely I come quickly. Amen. Even so, come, Lord Jesus.