Islamic Rape Culture and Police Forces' Non-Response
                   Verse of the Day
Genesis 6:5-6 And GOD saw that the wickedness of man was great in the earth, and that every imagination of the thoughts of his heart was only evil continually. And it repented the LORD that he had made man on the earth, and it grieved him at his heart.

Commentary
Once again, so much is happening so fast; I've posted articles to keep you abreast of what is happening, as violence continues to engulf the world.
We are now heading towards the Days of Noah that Jesus warned would happen just prior to his Second Coming.
May the Holy God of Israel bless and protect you.
John 14:27 Peace I leave with you, my peace I give unto you: not as the world giveth, give I unto you. Let not your heart be troubled, neither let it be afraid.
Islam – Jihad, Rape

Woman gives chilling, 1st-hand account of Muslim rape threat 07/07/16  Please make sure that you read this entire article because it happened in America and not in Paris.
A few things stand out while reading this article. All Americans have the right to be armed and to defend themselves. The police NEVER showed up because they said they didn't have the manpower to confront 20 men!!! The police left the citizens to defend themselves. This could happen in any area in which the Muslims now are concentrating. The Muslim men threatened the woman with Sharia law, which means as an infidel, she has no rights.
The men in this area must get together and form a defensive plan to protect their neighborhood since the police have failed. It is very likely that as the Muslims pour into America, this is going to be a common occurrence, just as the rape of European women is becoming very common.
American men: it appears that the Muslims are about to test your mettle as to whether you are a real man or not.
1 Timothy 5:8  But if any provide not for his own, and specially for those of his own house, he hath denied the faith, and is worse than an infidel.

"The men starting jostling with each other and yelling things that were hard to understand. At least five other cars were driving recklessly through the narrow streets, setting off bottle rockets, their passengers hanging off of the door frames, some even riding on the hood, yelling, "Jihad!"
They ran over some neighbors' lawns and reportedly beat up one resident's dog.
"Do you know Shariah law?" one of the older men in robes yelled at Penskey.
Having lived overseas, Penskey knew about Shariah law and its rules for man-woman relationships and Muslim-non-Muslim relationships.
"Yes," she said, walking back toward her garage.
"We can kidnap you and rape you!" the men shouted back at her.
She shut the garage door and ran inside to call police.
"I didn't yell at them. I didn't do anything, just tried to shut the door and get back inside, so it's like there were some bad apples one day, and then there were some really bad apples the next," Penskey told WND in a phone interview Wednesday. Her husband was not home during either of her first two encounters with the Somali men.
Many neighbors called police on the second morning of what some are calling the Somali "wilding," a day of brazen intimidation that started in Linden Hills using fireworks and fake guns and spread to the adjacent beach on Lake Calhoun.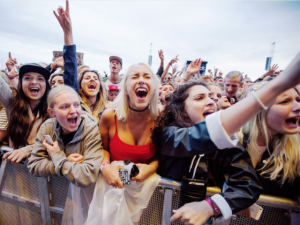 'Foreign Men' Molest And Rape 40 Girls At Swedish Music Festival 07/07/16  The Muslim attacks on Swedish "infidel" women continue. Remember, the Kafir (unbelieving) women are fair game under Sharia law and Muslim culture. We see this happening all the time in Egypt and Pakistan, and now in Sweden.
"The epidemic of mass sexual assaults by so-called "foreign men" at Swedish music festivals continues, with reports of nearly 40 assaults, including five rapes, at the country's largest festival.
The shocking revelations come just over a week after 32 similar sexual attacks were reported at 'Putte i Parken' (Party in the Park) music festival in Karlstad.
This weekend, at the Bravalla Festival in Norrkoping, about 100 miles from Stockholm, one anonymous 15-year-old girl told Expressen how she and six friends had been molested by "foreign youths."

"…Swedish authorities have been repeatedly slammed for their inaction. In an effort to look proactive they handed out wristbands with "don't grope" written on them at the Bravalla festival. Several girls who were assaulted were wearing the wristband, which did not offer them much protection.
Last month, an official report by Swedish police into the migrant sex attack phenomenon blamed "Nordic alcohol culture" and the "non-traditional gender roles" of European women for the growing problem.
Migrants, the police said, might not be able to "handle the alcohol", simply feel "horny", have "ignorance of the consequences for the girls", "have misplaced feelings", be "expressing anger in this way", or be acting due to "peer pressure".
Forty years after the nation's parliament decided to transform Sweden with mass immigration into a multicultural society, violent crime has increased by 300 per cent and rapes by 1,472 per cent.
Now, Sweden has the worst rates of physical and sexual violence committed against women in the European Union (EU), according to a survey by the EU's rights agency."
Islam/ Hard Left – Europe
Does Islam Belong to Germany? 07/06/16  Notice how the Germans, for the most part, reject Christianity and now are embracing Islam. The leaders of Europe love the Muslims and promote them in every way possible.
The Europeans rejected the Lord and the Bible, so now they have allah and the Koran. Islam is getting its roots deeper and deeper into Europe with no way out of this that I can see. Islam has a death grip on many European nations. The end of Europe as we know it is now in sight.
"Former German President Christian Wulff said: 'Islam belongs to Germany.' That is true. This is also my opinion." — Chancellor Angela Merkel, January 12, 2015.
"Angela Merkel's statement obscures the real problem: A growing proportion of Muslim citizens in Europe does not share the Western system of values, does not want to culturally integrate and seals itself off in parallel societies." — Thilo Sarrazin, renowned former central banker and a member of the Social Democrats, January 20, 2015.
"Islam is not a religion like Catholicism or Protestantism. Intellectually, Islam is always linked to the overthrow of the state. Therefore, the Islamization of Germany poses a threat." — Alexander Gauland, AfD party leader for Brandenburg, April 17, 2016.
"An Islam that does not respect our legal system and even fights against it and claims to be the only valid religion is incompatible with our legal system and culture. Many Muslims live according to our laws and are integrated and are accepted as valued members of our society. However, the AfD wants to prevent the emergence of Islamic parallel societies with Sharia judges." — AfD Manifesto.
"Anyone who believes Islam belongs to Germany should not hesitate to go one step further and declare: Sharia law belongs to Germany. Without Sharia law, there is no authentic Islam." — Henryk Broder, German journalist, May 16, 2016."
Hard Left/ Transgendered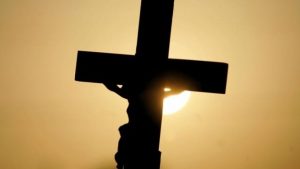 Churches fear Iowa law will silence pastors, open church bathrooms to transgenders 07/06/16  I think that this is really good because it will force pastors, who so far have failed to stand for anything, either to stand or to fold. Since the Hard Left is bringing the fight literally into the church, this will test the pastors' mettle to see what they are made of. It also will test those attending the churches to see what they are made of.
The Church has refused to stand, so now the Hard Left is going to force their sinful agenda down the churches' throats. Are these pastors going to run and hide? I hope not.
"Congregations across the state of Iowa are in grave danger of having their pastors silenced in the pulpit over LGBT public accommodation rules, according to a federal lawsuit filed against the Iowa Civil Rights Commission.
Fort Des Moines Church of Christ filed what is known as a "pre-enforcement challenge" – arguing that a portion of the Iowa Civil Rights Act is a threat to First Amendment freedoms.
Alliance Defending Freedom, a legal firm that specializes in religious liberty lawsuits, is representing the church in its fight against the commission.
"Churches should be free to teach their religious beliefs and operate their houses of worship according to their faith without being threatened by the government," ADF Legal Counsel Christiana Holcomb said. "That is a foundational First Amendment principle."
The issue involves the commission's interpretation of the 2007 Iowa Civil Rights Act – specifically about public accommodation.
The law includes a facility use mandate that requires anyone subject to the law to open sensitive areas to people based on their gender identity rather than their biological sex."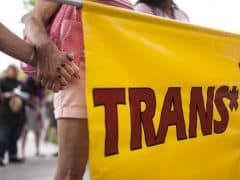 D.C. Has Highest Transgender Identification Rate in Nation 07/06/16  I think it is fitting that DC should be the capital of this. The corruption of DC is like a magnet to draw people like this to it.
"Washington, D.C. has the highest rate of transgender-identifying residents in the country, according to a recently released study by the The Williams Institute, which is associated with the University of California/Los Angeles School of Law.
Of the estimated 1.4 million transgender-identifying individuals in the United States, about 14,550 – or 2.77 percent of the total – reside in D.C., according to the think tank, which specializes in "sexual orientation and gender identity law".
The District of Columbia "had a notably high percentage of transgender-identified adults (2.8%) and is considered an outlier due to its unique geographic (urban) and demographic profile," according to the study findings'"
Hard Left/ Christianity
Pastor Says State Law Threatens His Right to Teach the Bible in His Church 07/07/16  Yes, a pastor whose mettle was tested and who passed!!! I was so happy reading this article. He has to continue to stand and not buckle before the Hard Left tyrants. The people in Iowa need to rally around him and resist these tyrants.
We need to stand in the name of Jesus and proclaim what the Bible states in the face of these sinful laws. We must force the state to confront the truth of the Bible. God then gets the glory for the truth of his word, and it brings him into the battle!
2 Chronicles 20:15  And he said, Hearken ye, all Judah, and ye inhabitants of Jerusalem, and thou king Jehoshaphat, Thus saith the LORD unto you, Be not afraid nor dismayed by reason of this great multitude; for the battle is not yours, but God's.

"An Iowa pastor, saying the government needs to stop "meddling in religious affairs," is at odds with the state over a law focused on sexual orientation and gender identity that he says hinders his First Amendment right to teach on matters of sexuality.
"The state of Iowa is not the self-appointed pope of all churches," Cary Gordon, pastor of Cornerstone World Outreach, a nondenominational church with around 900 members in Sioux City, Iowa, told The Daily Signal.
Gordon, senior pastor of his church for over 21 years, said his greatest concern with the issue is the "flagrant disrespect for the First Amendment of the Constitution, where the state retains the power to correct or control what I say and teach out of the Bible."
"It's fundamentally wrong and I can't comply with that," Gordon added. "I've taken an oath to the Lord Jesus Christ, and I obey the Bible above all men. … I have to obey God, and that puts me in a precarious position."
The state Civil Rights Commission's brochure "also indicates that the government has the authority to force churches to allow men in women's restrooms," First Liberty Institute says in a case summary."
World War 3
China warns US on sovereignty ahead of South China Sea ruling – Xinhua 07/06/16  More tension is building in the South China Sea. With Obama as president, why would China back down?
"China's foreign minister spoke with U.S. Secretary of State John Kerry by telephone on Wednesday ahead of a key international court ruling on China's South China Sea claims and warned Washington against moves that infringe on China's sovereignty, Beijing's official Xinhua news agency reported.
Xinhua said Wang Yi repeated China's rejection of the jurisdiction of the International Court of Arbitration in a case the Philippines has brought against China's claims to nearly all of the South China Sea, calling it a "farce" that should come to an end.
The court, based in The Hague, is due to give its ruling on Tuesday, raising fears of confrontation in the region. U.S. officials say the U.S. response should China stick to its vow to ignore the ruling could include stepped up freedom-of-navigation patrols close to Chinese claimed islands in what is one of the world's business trade routes."
History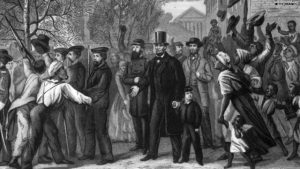 Republican Party History on Slavery and Marriage 07/07/16  This is a great article loaded with information that I was not aware of. When reading it, you will see that the Republican party was born from the anti-slavery movement; it also defended marriage between one man and one woman.
The Democrats promoted slavery and started the Civil War over it, and now are promoting the destruction of marriage between a man and woman. I am no lover of the Republican Party, but there is something terribly evil rooted in the Democratic Party.
2 Corinthians 3:17  Now the Lord is that Spirit: and where the Spirit of the Lord is, there is liberty.

"On February 28, 1854, in Ripon, Wisconsin, anti-slavery activists met for the first time. They then held their first State Convention in Jackson, Michigan on JULY 6, 1854.
This new political party took a stand against slavery.
The name of this Party was "Republican."
The new Republican Party was also against efforts in Utah to redefine marriage.
The chief plank of the original Republican Party platform was "to prohibit…those twin relics of barbarism: POLYGAMY AND SLAVERY."
Financial Armageddon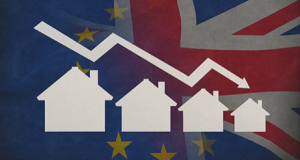 More U.K. real estate funds stop investors withdrawing cash 07/07/16  This is very serious and if it continues, it could crash the British banking system.
The investors' funds are now frozen and the people can't get them out. It is something like a bank holiday. It shows how fragile the UK economic system is; it also shows just how weak the UK itself is.
"The U.K. market for commercial property has just been hit with another massive Brexit aftershock.
Four more big asset management firms have halted trading in commercial property funds in the past 24 hours, the latest sign of turmoil since the U.K. voted to leave the European Union on June 23.
A total of seven funds have been frozen this week and more than half of the £25 billion ($32 billion) held in investment products of this type is now under lock and key.
The funds are heavily exposed to offices and other prime commercial property in the U.K. that can't be unloaded quickly enough when nervous investors want their money back.
Henderson Global Investors, Columbia Threadneedle Investments and Canada Life are the latest to suspend operations. A fourth investment firm, Aberdeen Fund Managers, slashed the value of its fund by 17% and temporarily halted withdrawals so investors would have a chance to reconsider decisions to pull their money."
Philippians 4:8  Finally, brethren, whatsoever things are true, whatsoever things are honest, whatsoever things are just, whatsoever things are pure, whatsoever things are lovely, whatsoever things are of good report; if there be any virtue, and if there be any praise, think on these things.