Israel girds for Golan war with Iran, Hezbollah
Verse of the Day
Zechariah 12:6  In that day will I make the governors of Judah like an hearth of fire among the wood, and like a torch of fire in a sheaf; and they shall devour all the people round about, on the right hand and on the left: and Jerusalem shall be inhabited again in her own place, even in Jerusalem.
Commentary
For a while now events involving Israel and Jerusalem have slowed down. Behind the scenes, Israel and Iran are preparing for war. If Iran can get the war in Syria under control, there is no doubt that war with Israel will be next. The good thing is that Israel has lots of time to prepare for the war, and it appears that Israel is using this time wisely.
In the coming war with Iran, I would not be surprised with Saudi Arabia and other Sunni nations with aligned with Israel!
May the Holy God of Israel bless and protect you.
1 Thessalonians 1:10 And to wait for his Son from heaven, whom he raised from the dead, even Jesus, which delivered us from the wrath to come.
Israel/ The Coming Middle East War
Israel girds for Golan war with Iran, Hezbollah 09/11/16  If Hezbollah attacks Israel, it will because Iran wants war. Maybe Iran will transfer large portions of its army to Syria before the war, and then assist Hezbollah in the attack?
"Amid the carnage of Syria's civil war, well into its sixth year, Is­raeli military chiefs say that Iran and its prized proxy, Hezbollah, are surrepti­tiously seeking to establish a new front in an older conflict, the Iran-backed group's 30-year war against the Jewish state that until recently was waged almost exclusively from neighboring Lebanon.
The center of this strategy, which Hezbollah's leader, Hassan Nasral­lah, has frequently espoused in re ­cent months, is the Golan Heights, a 1,000-meter-high volcanic plateau that overlooks northern Israel. It has been a battleground since bibli­cal times.
The Golan has also acted as a buffer zone that protects Israel from any spillover from the war raging in Syria. However, if the Israelis are correct, that may be changing, with the Tehran regime, which with Rus­sia dominates Syrian military strat­egy, using Hezbollah to establish a new forward base against the Jew­ish state."
Hard Left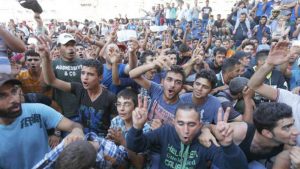 The Invasion of Buffalo 09/10/16  What Obama is doing is seeding American cities, so that the Muslims can build enclaves like they have done in Europe. After this, they enforce Sharia law in the area. These areas then will become like small Islamic states within America.
In the near future, Buffalo will be called Buffalostan. This is all judgment from the Lord for rejecting Him.
Isaiah 1:7 Your country is desolate, your cities are burned with fire: your land, strangers devour it in your presence, and it is desolate, as overthrown by strangers.

"Large numbers of Muslims have been dumped in the area from Afghanistan, Iraq, Somalia, Sudan and Yemen. Buffalo's heritage and its working class roots are being traded for the Koran and the hijab.
Buffalo is listed by the State Department as a "preferred community" for resettling migrants. Sizable numbers of Syrian Muslim migrants are headed there now. It's even been studied by European advocates for migrants. But the cost to ordinary American neighborhoods like Lovejoy has been overlooked. Media accounts trumpet the Iraqi markets opening up, they don't look at what those markets are up to. There are celebrations of ethnic food accompanied by the decline of local American communities.
Buffalo has faced catastrophe before and recovered. But the question is how long will it take to salvage it from this latest invasion. America is being targeted, invaded and carved up town by town and city by city. Much as two centuries ago, Buffalo is being invaded. But the invaders are not a weapon being used by a foreign government against Americans. Instead this weapon is being wielded by our own government."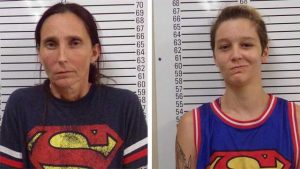 Oklahoma Woman, Adult Daughter Charged With Incest After Authorities Learn of 'Marriage' 09/11/16  It is easy to see the laws against incest falling. With the current sexual anarchy in America, how can this law be defended?
It's just a matter of time until laws against incest are ruled unconstitutional by a reprobate Supreme Court of sin. Remember, the goal of reprobates is pedophilia and that is where this is all heading. There is something in the mind of the reprobates that wants to violate children. See Georgann Ryan's article which recently was featured in this blog, Mother and Son Fight for Sexual Relationship. Where does feeling end and logic begin?

"An Oklahoma woman and her adult daughter are behind bars after authorities discovered that they were involved in an incestuous relationship in "marrying" each other earlier this year.
According to reports, the Department of Human Services (DHS) contacted the Duncan Police Department after visiting the home of Patricia Spann, 43, for a child welfare investigation. It found that Spann was living with three of her children, who had been previously taken from her custody and adopted by their paternal grandmother.
Spann reportedly had no contact with her children for years, but when she met her daughter Misty, now 25, the two "hit it off," she told DHS officials. She also said that she looked into the ramifications of marrying her biological daughter, but determined "that because her name was no longer listed on Misty's birth certificate, she felt no laws had been violated."
Hard Left/ Christianity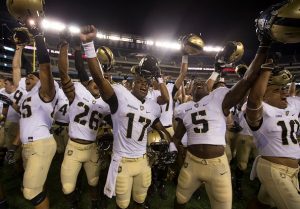 Obama's U.S. Military Academy Investigating West Point Football Team for Postgame Prayer 09/10/16  A military team praying after a game is the "unforgivable sin" to the Hard Left mind. This is pure blasphemy to the reprobate mind. They really do hate anything connected with God.
"Officials at President Obama's federally-controlled U.S. Military Academy has launched an investigation after a video showing the West Point football team engaged in a postgame prayer caused separation-of-church-and-state complaints.
West Point officials removed the video showing the team prayer, reporting that several outside groups complained when a video showing the celebration in the locker room after a recent 28-13 upset over Temple University depicted the players kneeling and ending a prayer with an "Amen" in unison."
Islam
Deeply unpopular Hollande calls for France to 'embrace' Islam and rejects calls for a nationwide burkini ban 09/09/16  This is like asking a Jew to accept Nazism. He is asking for suicide by Islam! Look at just how weak-minded this man is! With all of the horrors of Islam, he still tells the French people to embrace Islam!
They turned from the Lord and rejected the Bible, so now the French are told to embrace Islam!
"Asking whether Islam could co-exist with secularism, like Christianity and Judaism, he insisted: 'My answer is yes, certainly.'
'The question the Republic must answer is: Is it really ready to embrace a religion that it did not expect to be this big over a century ago? There too, my answer is yes, certainly.'
In a wide-ranging address Hollande cast himself as a guardian of democracy, resisting calls for more repressive laws following a string of jihadist attacks that have left over 230 people dead in France since January 2015."
As France Has Done to Israel
France: On Its Way to Being a Jew-Free Nation? 09/09/16  You can view the Jews as the "canary in the coal mine." This bird was very sensitive to gases that people could not smell. When the canary died, all the coal miners fled. It was a warning of great coming danger.
The Jewish people are the canaries of Europe. Immediately prior to both WW1 and WW2, there was a tremendous outbreak of Jew-hating across Europe. Once again, this Jew-hating is erupting across Europe, and I believe that it is a prelude to WW3. Any time you see anti-Semitism arise like it is in Europe, awful trouble is not far behind.
Obadiah 1:15  For the day of the LORD is near upon all the heathen: as thou hast done Israel), it shall be done unto thee: thy reward shall return upon thine own head.

"During the past 15 years, it is estimated that tens of thousands of Jews have fled France.
Of these, approximately 40,000 have fled to Israel, according to Israeli figures. Many thousands of others have fled to Canada, the United Kingdom, and elsewhere. France is increasingly becoming a nation in which it is no longer safe to be openly Jewish.
To explain why so many Jews are leaving Europe, it helps to understand the increasingly toxic context developing in France for Jews.
Synagogues and Jewish schools across France are regularly guarded by police officers and soldiers. Jews in Europe see their holy sites and places of worship under threat."
Israel
Israel, Palestinians to Return to Peace Talks, Moscow Says 09/11/16  This is going nowhere because Israel will never agree to divide Jerusalem. What is very significant is that the US is out of the picture. Obama is too busy helping the Muslim Brotherhood, rather than Israel.
"Israeli and Palestinian leaders have agreed "in principle" to resume peace talks in Moscow, the Kremlin announced Thursday.
There is no timetable yet for the meeting between Israeli Prime Minister Benjamin Netanyahu and Palestinian President Mahmoud Abbas.
Netanyahu has repeatedly said he would meet with Abbas anywhere and at any time, as long as there were no preconditions for the talks.
U.S. State Department spokesman Mark Toner said both sides have to show they are committed to a two-state solution before there can be any successful negotiations.
"It's our belief that — and this speaks broadly to any peace negotiations, but certainly in this case … if you don't have the right climate for them to be successful, then it's not worth having it," Toner said."
World War 3
An ominous display of military might: Russia flexes its muscles at the world by releasing footage of drills involving 12,500 troops, fighter jets and anti-aircraft missiles 09/10/16  Russia continues to prepare for war; some event will trigger the war. One issue that is setting the stage for the war is Obama's weakness and now I am convinced that he lives and thinks in a Hard Left reprobate delusion.
Isaiah 3:4  And I will give children to be their princes, and babes shall rule over them.

"With jets zooming across the sky and dropping bombs that burst into balls of flame – this was a fireworks display with a deadly serious purpose.
The display of military might took place in Crimea on Friday as Russia showcased its ground, marine and air forces in the biggest exercises held on the strategic peninsula since its 2014 annexation from Ukraine.
The drills involved 12,500 troops, fighter jets and anti-aircraft missiles, and happened at the Opuk training range on the Black Sea coast.
The drills involved warships, aircraft and tanks, with Moscow firing its S-300 missile systems.
The more advanced S-400 systems were used earlier in the Caucasus-2016 exercises that began on September 5.
Inland, on a dusty steppe, paratroopers made a mass landing while ground forces ignited a wall of fire with napalm.
'On such a scale and with the deployment of different force groupings, such drills are being held for the first time,' defence ministry spokesman Igor Konashenkov told journalists.
Watching the drills were Russian Defence Minister Sergei Shoigu and the head of the General Staff Valery Gerasimov as well as Crimean leader Sergei Aksyonov.
'This training range is the biggest on the Crimean peninsula, which allows for such exercises to be held,' said Konashenkov, adding that it had been used by Russia before the peninsula's annexation."
US military: Iranian behavior getting worse in Persian Gulf 09/10/16  This is all part of Iran's preparing for war. They plan on attacking our ships with dozens of small high speed boats with missiles.
The Iranians are doing this because they know that Obama is a very weak leader and can be pushed around.
"Iran has stepped up its harassment of U.S. Navy ships in the Persian Gulf, angering the U.S. military and members of Congress.
Since the international nuclear deal with Iran was implemented in early January, the number of incidents involving U.S. and Iranian ships in the Gulf has approximately doubled.
The Navy has counted at least 31 interactions with Iranian naval forces deemed "unsafe," "unprofessional," or both, according to a defense official.
That's about as many such interactions that occurred all of last year, according to statistics provided to Fox News."

Isaiah 2:4 And he shall judge among the nations, and shall rebuke many people: and they shall beat their swords into plowshares, and their spears into pruninghooks: nation shall not lift up sword against nation, neither shall they learn war any more.