Israeli stealth fighters fly over Iran
Verse of the Day
Jeremiah 51:20,21 Thou art my battle axe and weapons of war: for with thee will I break in pieces the nations, and with thee will I destroy kingdoms; And with thee will I break in pieces the horse and his rider; and with thee will I break in pieces the chariot and his rider;
Commentary
Wow, wow, wow! What a message Israel just sent to Iran! Israel can fly over Iran and there is nothing Iran can do to stop it. Iran and Russians had no idea the Israeli planes were there! This must have paralyzed the Iranians because there is no way to stop and Israeli attack.
What a message to Iran about war with Israel. They were put on notice. I would also say that Israel did this because war is very near and this is a warning to Iran.
May the Holy God of Israel bless and protect you.
1 John 4:9 In this was manifested the love of God toward us, because that God sent his only begotten Son into the world, that we might live through him.
Middle East War: Israel vs Iran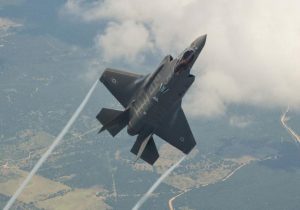 "Report: Israeli stealth fighters fly over Iran"
"Two Israeli F-35 fighter jets entered Iranian airspace over the past month, Kuwaiti newspaper Al-Jarida reported on Thursday. The act is a signal of heightened regional tensions, especially in light of recent Israeli military attacks in Syria, including against Iranian bases in the country.

Sources quoted in Al-Jarida stated that two stealth fighters flew over Syrian and Iraqi airspace to reach Iran, and even targeted locations in the Iranian cities Bandar Abbas, Esfahan and Shiraz. Two Israeli F-35 fighter jets entered Iranian airspace over the past month, Kuwaiti newspaper Al-Jarida reported on Thursday. The act is a signal of heightened regional tensions, especially in light of recent Israeli military attacks in Syria, including against Iranian bases in the country.

Sources quoted in Al-Jarida stated that two stealth fighters flew over Syrian and Iraqi airspace to reach Iran, and even targeted locations in the Iranian cities Bandar Abbas, Esfahan and Shiraz. The report states that the two fighter jets, among the most advanced in the world, circled at high altitude above Persian Gulf sites suspected of being associated with the Iranian nuclear program.

It also states that the two jets went undetected by radar, including by the Russian radar system located in Syria. The source refused to confirm if the operation was undertaken in coordination with the US army, which has recently conducted joint exercises with the IDF. The source added that the seven F-35 fighters in active service in the IAF have conducted a number of missions in Syria and on the Lebanese-Syrian border. He underlined that the fighter jets can travel from Israel to Iran twice without refueling."
Hard Left: Corrupts Everything with Sin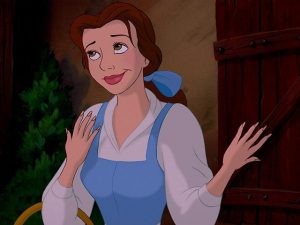 "Planned Parenthood: 'We Need a Disney Princess Who's Had an Abortion'
The reprobates are determined to corrupt our children and create in the children reprobate minds. They are truly evil and want to promote sin in every way they can.
We really have to unite and financially destroy anything, including Disney, who are attempting to corrupt the youth.
Luke 17:2 It were better for him that a millstone were hanged about his neck, and he cast into the sea, than that he should offend one of these little ones.
"The Pennsylvania affiliate of Planned Parenthood tweeted – and then deleted – its statement announcing its wishes for a Disney princess who has had an abortion and who satisfies the left's fantasy of identity politics:
It read:

We need a Disney princess who's had an abortion
We need a Disney princess who's pro-choice
We need a Disney princess who's an undocumented immigrant
We need a Disney princess who's actually a union worker
We need a Disney princess who's trans"
Hard Left: Hiding in Christianity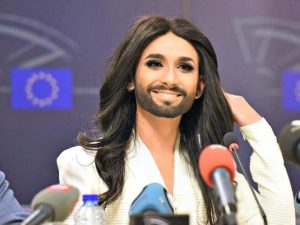 "Holy Cross Theology Professor Says Jesus Was a 'Drag King' with 'Queer Desires'" Kooks like this are a dime a dozen. The problem is he is a professor of New Testament. This really shows how far these schools have fallen.
Most likely, the school would not tolerate anyone who preached the real truth of the Bible. To them, this would be "hate speech."
2 Peter 2:2 And many shall follow their pernicious ways; by reason of whom the way of truth shall be evil spoken of.
"Reading everything through the lens of gender, Professor Liew finds sex in the most unlikely places in the life of Jesus. The episode of Jesus washing the apostles' feet at the Last Supper, for example, is "suggestive," like "a literary striptease," and "even seductive," because it "shows and withholds at the same time," he claims.

Liew's sexualization of the sacred Christian texts goes beyond the reinterpretation of actions and extends to gender identity as well. For instance, Liew stated that in his Gospel, Saint John makes very clear that Jesus is a Jew but he is less clear about "whether Jesus is a biological male."

In passages that would be considered blasphemous to devout Christians, Liew eroticizes Jesus' relationship to his disciples and even to God the Father, proposing that "Jesus himself needs others to cum with the Father."

This eroticization can be found in Liew's interpretation of Christ's passion and crucifixion as well, which Christians solemnly commemorate during Holy Week."
The Investigation Against the Swamp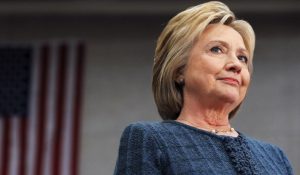 "The Real Collusion Story" This is a great article laying out what is going on in Washington with the investigation against Hillary, FBI, DOJ and others from the swamp.
It is very long but very good and well worth the reading.
"In a textbook example of denial and projection, Trump foes in and out of government wove a sinister yarn meant to take him down. Barack Obama keeps a close watch on his emotions. "I loved Spock," he wrote in February 2015 in a presidential statement eulogizing Leonard Nimoy.

Growing up in Hawaii, the young man who would later be called "No-Drama Obama" felt a special affinity for the Vulcan first officer of the U.S.S. Enterprise. "Long before being nerdy was cool, there was Leonard Nimoy," the eulogy continued. "Leonard was Spock. Cool, logical, big-eared and level-headed."

It is the rare occasion when Obama lets his Spock mask slip. But November 2, 2016, was just such a moment. Six days before the presidential election, when addressing the Congressional Black Caucus, he stressed that the Republican candidate, Donald Trump, threatened hard-won achievements of blacks: tolerance, justice, good schools, ending mass incarceration — even democracy itself. "There is one
candidate who will advance those things," he said, his voice swelling with emotion. "And there's another candidate whose defining principle, the central theme of his candidacy, is opposition to all that we've done."
DC Swamp: Treason Starting to Come in Focus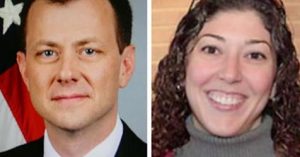 "Documents suggest possible coordination between CIA, FBI, Obama WH and Dem officials early in Trump-Russia probe: investigators" This is very exciting news because it means the investigation into attempting to remove Trump as President has now expanded to  the CIA and Obama. I have said many times that the swamp is so massive and involves sedition that the military will be brought in with tribunals!
What is so frustrating is just how slow this process is. It seems to never end and drags on and on.
What is needed is for the public to see the magnitude of this Dem cult corruption and the need for military tribunals. The public needs to want justice for the sedition.
2 Samuel 8:15 And David reigned over all Israel; and David executed judgment and justice unto all his people.
"Newly uncovered text messages between FBI officials Peter Strzok and Lisa Page suggest a possible coordination between high-ranking officials at the Obama White House, CIA, FBI, Justice Department and former Senate Democratic leadership in the early stages of the investigation into alleged collusion between the Trump campaign and Russia, according to GOP congressional investigators on Wednesday.

The investigators say the information provided to Fox News "strongly" suggests coordination between former President Barack Obama's Chief of Staff Denis McDonough, then-Senate Democratic Leader Harry Reid, and CIA Director John Brennan — which they say would "contradict" the Obama administration's public stance about its hand in the process."
Hard Left and the Muslims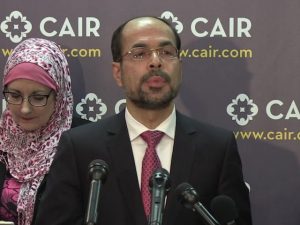 "Islamic Group: Asking U.S. Residents If They're American Citizens Is a 'White Supremacist Agenda'"
The Muslims use the same playbook as the Hard Left Dems and that is divide and conquer. They want to pit Americans against each other with everything racist. This is not a white issue it is an American issue.
It is so easy to see how the Muslims fit in right with the American hating Hard Left in the Dem party.
President Trump needs to declare the CAIR a terrorist organization which it is. Why has he not done this already?
"The Council on American-Islamic Relations (CAIR) is the latest left-wing organization to lambast the Commerce Department's decision to begin asking United States residents on the 2020 Census if they are American citizens.

This week, President Trump's administration announced in a historic decision that it would put the citizenship question back on the U.S. Census — a question that has not been included since 1950 — a move that will provide Americans with more accurate data on unemployment, the number of citizens in the country, and a better look into the foreign-born population.

The open borders lobby, though, is blasting the decision, as it threatens states with large illegal alien populations like California, New York, and Florida. Those states are at risk of losing congressional seats if redistricting is based upon counting citizens rather than the current model, which counts all residents, including illegal aliens."
World War 3: USA World War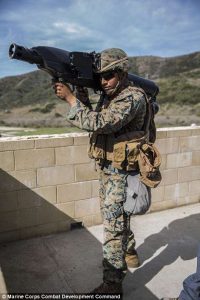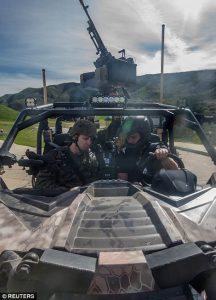 "Marines test drone-killer weapons, autonomous battlefield transports and other new urban warfare technologies in 10 days of exercises" All of a sudden all these next generation weapons are being unveiled. These are the weapons that will be used in WW3. This war will be high tech in every sense with lethal precision.
"The Marine Corps has held 10 days of battle simulations and exercises to test out new urban warfare technologies. The exercises, dubbed Urban 5th Generation Marine Exploration and Experimentation 2018 (U5G), ran from March 15 to 25 in Camp Pendelton in southern California. About 180 Marines participated.

Multiple naval warfare centers and military laboratories joined 48 private companies for U5G, where NCOs tested out some 79 technologies and offered feedback. The experimental equipment included anti-drone weapons, sensors that see through walls, 'smart' networked radio, micro drones, an enhanced thermal imager with information displays, as well as autonomous vehicles and enhanced munitions."
World War 3: North Korea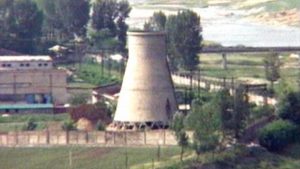 "North Korea begins testing experimental reactor at nuclear site despite 'denuclearization' talk" Who knows what is going on with NK! There is now talk of peace and NK giving up its nuclear weapons program. Can we believe this? It is just hard to believe that NK is willing to stop its nuclear program.
We'll have to trust President Trump on this.
"Increased activity at a North Korean nuclear site in recent weeks has tempered expectations among some analysts that the rogue regime will follow through on its promise to denuclearize or negotiate in good faith during a planned May summit with President Trump.

Satellite imagery taken last month suggests North Korea has begun preliminary testing of an experimental light water reactor and possibly brought another reactor online at its Yongbyon Nuclear Research Center. Both could be used to produce the fissile materials needed for nuclear bombs.

Experts said in a report released on 38 North, a website that specializes in North Korea news and analysis, that activity was detected at a reactor in the Yongbyon complex, located north of Pyongyang."
World War 3: China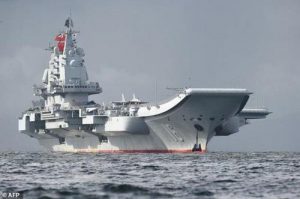 Satellite Images Reveal "Massive Show Of Force" By 40 Chinese Warships, Aircraft Carrier" China has become a powerful naval power in the Pacific.
Hebrews 11:6 But without faith it is impossible to please him: for he that cometh to God must believe that he is, and that he is a rewarder of them that diligently seek him.

"In what Reuters has dubbed a massive "show of force", dozens of Chinese warships have been observed on satellite imagery, exercising with an aircraft carrier and warplanes above the heavily-disputed South China Sea, as part of the previously noted massive military drills, which the PLA ominously said were "in preparation for war."

The four images, provided by Planet Labs for Reuters confirms the Chinese aircraft carrier Liaoning joined the annual naval war drill earlier this week."
Secretary of State Christian Background
"Trump's Nominee for Sec. of State Mike Pompeo: 5 Quotes on Jesus, the Rapture, War on Radical Islam"
He seems to be solid with the Lord and has to be a blessing to President Trump and America. Once again, with the President appointing someone like Pompeo, it shows his heart is right towards the Lord.
Think of B. Hussein or Hillary appointing someone like Pompeo: never happen!
Psalm 33:12 Blessed is the nation whose God is the LORD; and the people whom he hath chosen for his own inheritance.
"CIA Director Mike Pompeo, nominated by President Donald Trump to succeed fired Secretary of State Rex Tillerson, is making waves for a number of speeches he's made in the past, exalting Jesus Christ and warning about radical Islam.

Pompeo, an evangelical Christian who attends Eastminster Presbyterian Church in Wichita, Kansas, where he served as a deacon and taught Sunday school classes, also formally served as a member of the U.S. House of Representatives for Kansas' 4th congressional district.

He has spoken at various church conferences and events throughout his career, calling Jesus the "only solution" for the world, commenting on the Rapture, and urging the United States to recognize the obstacles it faces in the war against radical Islam.

Here are five notable speeches on religion that Trump's nominee for the Secretary of State position has made throughout the years."
Video
"A 10 Year-Old Blind Autistic Boy Singing. What Happened Next Shocked Everyone."
I have to admit that singing caused me to tear up. I know this will be a blessing to you.
Revelation 22:20 He which testifieth these things saith, Surely I come quickly. Amen. Even so, come, Lord Jesus.