It's Not Just Times Square—Altars to Baal Will Be Built Around the World
Verse of the Day
Titus 2:13  Looking for that blessed hope, and the glorious appearing of the great God and our Saviour Jesus Christ;
Commentary
We're rapidly moving toward history's conclusion, and these reconstructions of the Arch of the Temple of Baal in over a thousand cities worldwide is proof of that. Classic paganism (that is Luciferianism) is raising its head and leaving no doubt about what the end-time world religion will be. This isn't a monument to a destroyed archaeological treasure – it's a symbolic gesture on an international level. These are gateways to the worship of Lucifer rising across the globe, and for the elite who are behind this, that's the whole point.
It is past time for the Church to fall on its collective face in repentance and then to rise up, call for revival and take action! We pray every Tuesday and Thursday nights from 9-11 Eastern time. Please, join us.

May the Holy God of Israel bless and protect you.
2 Chronicles 7:14  If my people, which are called by my name, shall humble themselves, and pray, and seek my face, and turn from their wicked ways; then will I hear from heaven, and will forgive their sin, and will heal their land.
One World Paganism Revival
It's Not Just Times Square—Altars to Baal Will Be Built Around the World 03/30/16  I believe that the end-time religion will not be Islam, but instead is classic paganism, which includes man-worship. It looks like these altars to Baal are heading in this direction, to world paganism.
Who is behind this? It is on an international level!!! This is happening in major cities worldwide!
Revelation 9:20,21  And the rest of the men which were not killed by these plagues yet repented not of the works of their hands, that they should not worship devils, and idols of gold, and silver, and brass, and stone, and of wood: which neither can see, nor hear, nor walk: Neither repented they of their murders, nor of their sorceries, nor of their fornication, nor of their thefts.
"The reproductions of the 50-foot arch that stood at the Temple of Baal in Palmyra, Syria, that will be erected in New York City and London next month will only be the first of many. As you will see below, it turns out that there are plans to put arches in hundreds more cities all over the globe.
The organization behind this is the Institute of Digital Archaeology, which is a joint venture between Harvard University, the University of Oxford and Dubai's Museum of the Future. The initial arches from the Temple of Baal that will be erected in New York and London as part of UNESCO's World Heritage Week in April are intended "as a gesture of defiance", but ultimately the plan is to share this "cultural treasure" with as many cities around the planet as possible.
If you go to Times Square in New York or Trafalgar Square in London late next month, you will not be able to miss these giant arches. According to the New York Post, they will be 48 feet high and 23 feet wide …
The life-size model of the original 2,000-year-old structure, known as the Arch of the Temple of Bel, will stand approximately 48 feet high and 23 feet wide.
It will be one of two constructed in China for exhibition likely in Times Square and London's Trafalgar Square as part of a World Heritage Week event in April 2016, said Roger Michel, executive director for the Institute for Digital Archaeology."
American Politics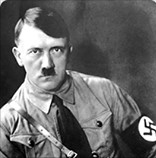 From Democracy to Pathocracy: The Rise of the Political Psychopath 03/30/16  Do any of the politicians or anyone involved with them, like the media, tell the truth? The lies are all out in the open for everyone to see and yet they still lie!
"Nor is there much of a difference between the havoc wreaked on innocent lives by uncaring, unfeeling, selfish, irresponsible, parasitic criminals and elected officials who lie to their constituents, trade political favors for campaign contributions, turn a blind eye to the wishes of the electorate, cheat taxpayers out of hard-earned dollars, favor the corporate elite, entrench the military industrial complex, and spare little thought for the impact their thoughtless actions and hastily passed legislation might have on defenseless citizens.
Psychopaths and politicians both have a tendency to be selfish, callous, remorseless users of others, irresponsible, pathological liars, glib, con artists, lacking in remorse and shallow.
Charismatic politicians, like criminal psychopaths, exhibit a failure to accept responsibility for their actions, have a high sense of self-worth, are chronically unstable, have socially deviant lifestyle, need constant stimulation, have parasitic lifestyles and possess unrealistic goals.
It doesn't matter whether you're talking about Democrats or Republicans."
Hard Left – Reprobate Mind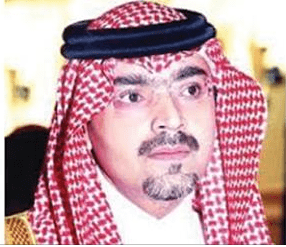 Yale to Establish Islamic Law (Shariah) School 03/31/16  This is so fitting for Yale. The Ivy League mindset is totally against God and His law, so God is sending them Sharia law!!!
I really do think that God has a sense of humor. The problem is that Sharia law is judgment on a society, and Yale certainly needs judgment for its rebellion.
Proverbs 28:5  Evil men understand not judgment: but they that seek the LORD understand all things.
"Yale Law School will establish "the country's top center for the study of Islamic law," bought and paid for by the Saudis (just as they did at Harvard). There is no integrity in any of our most "venerable" institutions anymore. Whores, all.
Professor Kronman, co-director of the Yale Sharia law school, said, "Islamic law is all the more deserving of intellectual attention because many people have views of the subject that are not very well informed."
Inform the sharia judges who mete out the death penalty for bloggers, blasphemers and homosexuals. Tell it to the sharia judges who sentence rape victims to prison for "adultery." Tell it to the Muslim countries under sharia that give lenient sentences for honor killing (ie Jordan).
Actually, we are too informed, as are sharia's victims.
"Saudi businessman gives $10M for Islamic law center at Yale"
Hard Left – Europe, Islam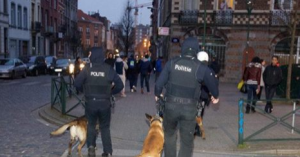 French Socialist Minister Warns: 'There are 100 More Molenbeeks in France' 03/28/16  America is about 15 years behind Europe in terms of the Muslims wrecking havoc on society. Europe is a picture of where America is heading, if God does not intervene.
The Hard Left is in lock-step with the Muslims for the destruction of society. The Left just loves their Muslims and yet despises real Christians.
"France has "at least a hundred neighbourhoods" like the Brussels jihadi hotspot of Molenbeek, a French minister has warned. But while his socialist colleagues have lined up to condemn his statement, National Front politicians have warned that that figure is likely to be an underestimate.
'We know that there are today around a hundred neighbourhoods in France which have potential similarities to what has happened in Molenbeek,' Patrick Kanner, France's minister for Cities, Youth and Sports told French radio on Sunday, Europe 1 has reported.
Asked to explain his statement, he added: "Molenbeek has a huge concentration of poverty and unemployment and is a highly communitarian area. It's run on a mafia system with an underground economy. It's a place where public services have virtually disappeared, where elected officials have given up."
These characteristics, he said, could be seen in some French communities also, allowing Salafist Islam potentially to take hold. But he said that the French government, unlike the Belgian government, was working to reverse the trend."
Hard Left – Fascism
University moves to fire professor for defense of man-woman marriage 03/31/16  These are warning signs of the closing of America to truth and God. This is like the way it was in Germany with its closing under Nazism.
We are all in danger, with this mindset tightening its grip on the nation. The danger is right now! These are vicious people who hate God and it makes no difference if this is a Catholic college. We go by actions and not titles. This college is now under the control of the reprobates, as is so much of America.
Remember, the reprobate hates us because we stand for God's word. They will act on this hatred.
"Marquette University has moved to suspend and then fire Professor John McAdams for backing a student who tried to defend man-woman marriage when a leftist teaching assistant shut the student down.
In the fall of 2014, junior faculty member Cheryl Abbate told a student, who secretly recorded the exchange, that his defense of man-woman marriage was an unacceptable topic in her ethics class and compared his views to racism. She said, "You can have whatever opinions you want but I can tell you right now, in this class homophobic comments, racist comments, and sexist comments will not be tolerated." And then she told the student he should drop the class.
On this very popular blog, Professor McAdams outed the incident and charged the teaching assistant with "using a tactic typical among liberals now. Opinions with which they disagree are not merely wrong, and are not to be argued against on their merits, but are deemed 'offensive' and need to be shut up."
A firestorm ensued that pitted the academic freedom of McAdams against the leftist pieties of the officially "Catholic" institution.
The teaching assistant is said to have gotten mean emails, though she was hailed as a liberal hero and went on to a tenure track position at another university. McAdams was brought up on charges."
World War 3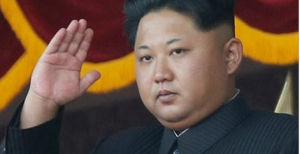 North Korea: We Are Ready for 'Pre-Emptive Nuclear Strike' on U.S. 03/29/16  In the last few months North Korea has exploded a nuclear weapon and launched ICBMs! This is not a bluff as NK has the weapons and the missiles.
The question is, are the nukes small enough to fit on the missiles? There is NO question that NK will uses nukes against America.
NK is a wicked nation, but America, because of its rebellion against the Lord, is ripe for judgment.
WHERE IS THE AMERICAN CHURCH? AND WHY ISN'T IT PRAYING IN REPENTANCE FOR REVIVAL?

Revelation 22:20  He which testifieth these things saith, Surely I come quickly. Amen. Even so, come, Lord Jesus.
"North Korea has once again asserted that it will use its nuclear weapons arsenal against the United States. Unlike previous statements, however, a note from the rogue state's foreign minister on Monday insisted that North Korea is fully equipped and ready to use a nuclear weapon on the United States, not just willing to do so.
Foreign Minister Lee Su-yong insisted in a statement Monday that Pyongyang would not hesitate to use their nuclear weapons against America, and they now no longer needed to wait for their scientists to build the weapons necessary for such an attack. "In response to the US frenzied hysteria for unleashing a nuclear war, we have fully transferred our army from the form of military response to the form of delivering a pre-emptive strike and we state resolutely about the readiness to deliver a pre-emptive nuclear strike," he said, adding that North Korea "faces the dilemma: a thermonuclear war or peace."
The Coming Middle East War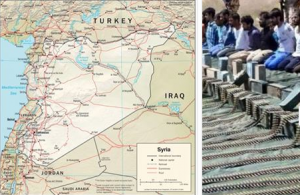 Is Turkey Planning to Destabilize Lebanon? 03/31/16  This is a really good article that give insight into what is happening in the Middle East. Turkey wants to reestablish the Ottoman Empire and right now Russia is in the way.
"Turkish leadership saw the uprising in Syria and Egypt as an opportunity to change the regimes opposed to Turkey's policies in the Middle East.
Turkey looked at two targets: Egypt and Syria. In both countries, the Islamic opposition was headed by the Muslim Brotherhood, natural allies of the Turkish President Erdogan.
Turkey saw the developments in Syria as an opportunity to intervene and topple the Alawite regime. Turkish military intelligence was instructed to assist rebel factions opposed to the Assad regime almost from the very first days of the civil war in Syria. Testimony in Turkish courts alleges that rocket parts, ammunition and semi-finished mortar shells taken from Turkish intelligence depots were carried in trucks accompanied by state officials to parts of Syria under hardline Islamist rebel control. Turkey may have chosen to take advantage of the already boiling situation in Lebanon between Hizbullah and its Sunni opponents and try to provoke a renewed civil war in Lebanon. Greek authorities intercepted a ship recently, loaded with a Turkish shipment of weapons, supposedly destined to Muslim radicals in the northern part of Lebanon."
Isaiah 13:6  Howl ye; for the day of the Lord is at hand; it shall come as a destruction from the Almighty.