John McTernan Preaching in Pakistan: December 20, 2020
Act 1:8
But ye shall receive power, after that the Holy Ghost is come upon you: and ye shall be witnesses unto me both in Jerusalem, and in all Judaea, and in Samaria, and unto the uttermost part of the earth.
Commentary
The Lord opened a door for me to preach in Pakistan. The Muslims were questioning why Jesus Christ was born of a virgin. The church requested that I preach a Christmas message. The group has many Muslims and many confessed Jesus Christ as Lord and Savior. I received great feedback from the believers.
John McTernan Preaching in Pakistan: 12.20.20
After the preaching ended
John McTernan preaching live through a laptop!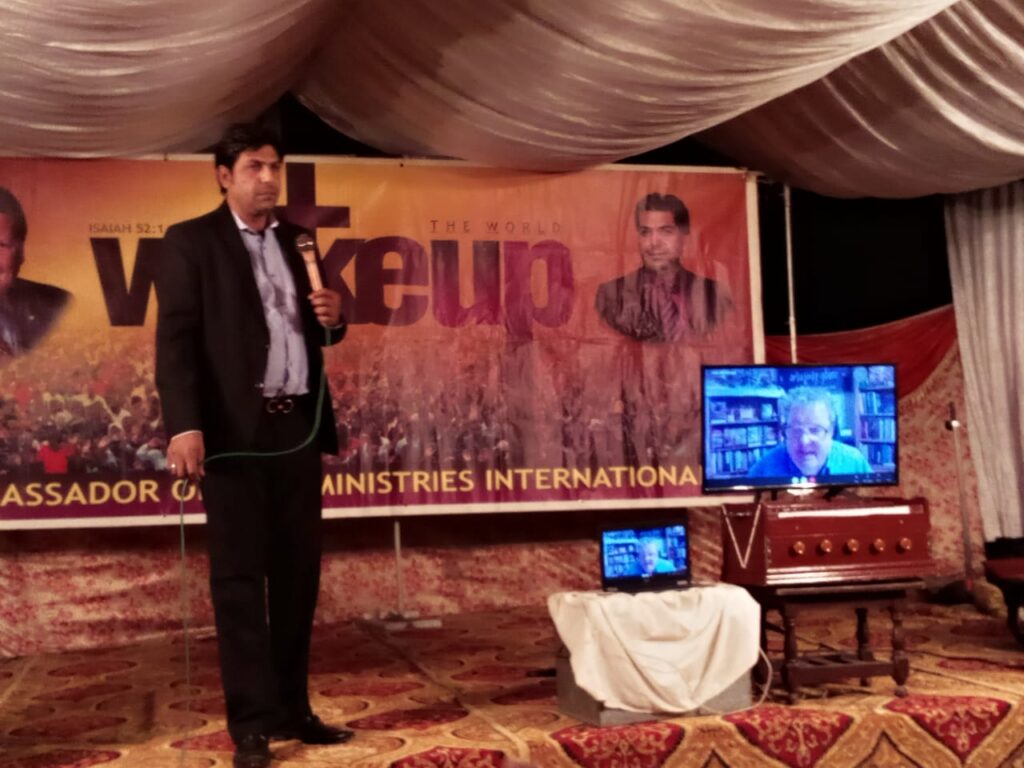 If you like our ministry, please consider making a donation to keep us going. May the Holy God of Israel bless you!