John McTernan's Daily Insights Special Current Event Blog Post: May 27, 2022 (See: Mandatory Universal Digital Passport!)
Verse
Revelation 18:4 Neither repented they of their murders, nor of their sorceries, nor of their fornication, nor of their thefts. 
This blog's focus is on current events which keep you on the cutting edge of critical information.
Above all, no matter what happens keep focused on the Blessed Hope, Jesus coming for his people, and this can get you through all the coming troubles.
John 14:2  In my Father's house are many mansions: if it were not so, I would have told you. I go to prepare a place for you. (3)  And if I go and prepare a place for you, I will come again, and receive you unto myself; that where I am, there ye may be also. 
The Death Shot and Related Information (Some of these posts overlap with my other blogs) Outstanding posts are highlighted

in red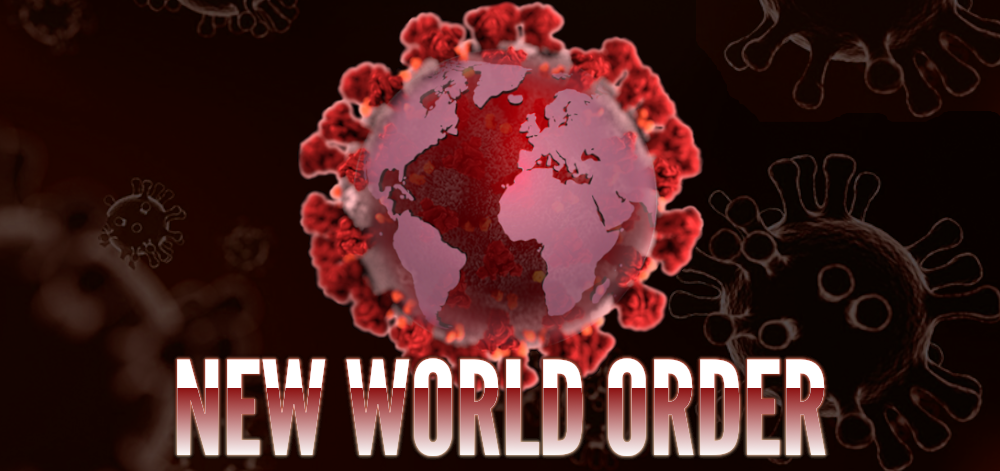 Posts and Commentary
Between May 22 and 28, 2022, the NWO is meeting in Davos to give an update of what are their goals and plans. This is the WEF lead by Klaus Schwab, so whatever they say needs to be closely watched. I will watch this event closely and post all the real important information. Remember, they now are very bold and openly declaring what they are doing and what is their plan for taking down the world with the "Great Reset."
These people are evil reprobates to the core, and the only fitting word I can think for them is murderous-psychopaths. In the NWO, we are looking into the real true deep hatred for God, his creation and mankind who is made in God's image and likeness. In the end, the entire structure of the NWO will destroyed at the awesome Second Coming of Jesus Christ. This is a great verse for the NWO:
Revelation 11:18 And the nations were angry, and thy wrath is come, and the time of the dead, that they should be judged, and that thou shouldest give reward unto thy servants the prophets, and to the saints, and them that fear thy name, small and great; and shouldest destroy them which destroy the earth. 
BOMBSHELL: Uvalde And Buffalo Shooters May Have Been In Communication, Groomed To Violence On Discord (Video) This is an amazing video giving background on the Buffalo shooter and the possible connection with the Texas shooter. The deep state Communists are so ruthless they may have a psyops program to groom these mass shooters to advance their agendas.
Authorities investigating if retired federal agent knew of Buffalo mass shooting plans in advance
Biden Admin: K-12 Schools Must Put Boys In Girls' Bathrooms To Get Federal Lunch Money What lowlife Biden and regime is to stop so low to leverage starving to the children to advance is perverted agenda and putting boys in the girls locker rooms and showers!
Rick Scott Proposes Bill to Stop W.H.O. Overreach: 'Pandemic Treaty Is a Dangerous Globalist Overreach
Davos: World Economic Forum 'Press Freedom' Panel Calls for Algorithmic Suppression of Hate Speech, Rumours Notice, they will decide what is hate speech and rumors and nothing they say or do will be censored! They want complete control of information, so the truth about how evil they are and their murderous agenda will never get out.
Globalists have entered the kill phase of Great Reset; Remember the Deagel population forecast? It now makes total sense This is a superb article which is laid out clearly and shows what the plans the NWO has for us. One of their goals clearly in play is the 666 Surveillance System of which they are very close. One tremendous world calamity, like massive starvation or WW3, will herd the masses into the 666 Surveillance System.
From article:"The more pain that is caused, the closer the elites get to being able to implement their Great Reset, with digital QR codes attached to every human being containing all your health records on a cellphone app and connecting that app also to your bank account and your ability to log onto the internet. That's the goal."
DAVOS: Davos day 4: Olaf Scholz condemns invasion of Ukraine and urges global cooperation on threats – as it happened The NWO wants to use the Ukraine war as a reason to get rid of oil and transfer to other sources of energy! What other sources and sustain a world of 8 billion people! They want to end the use of oil to destroy the world economy and usher in the Great Reset which is to destroy and enslave mankind.
Xinjiang leak sheds new light on China's 're-education' camps This is the model the Communist in the USA want to follow for us. They think exactly like their Chinese brothers.
NWO: Bill Gates Opened a 'Pandora's Box' of Censorship in Proxy War Against Elon Musk
NWO: Proof: The Great Reset Plan is 100 Years Old (Video) The author gives great information about the history of the current NWO. The plan of the NWO is over 100 years old that is now coming into the final stage. It is a real eyeopener!
Davos: Warnings of 'Famines Around the World' as Globalist WEF Talk Global Food Crisis They know the famine is coming because they are creating it! They create it, and come along with some world control plan to put and end to the famine which they WON'T do. They want to starve to death masses of people in their quest to depopulate the earth.
DAVOS: Klaus Schwab, Pfizer CEO Trash 'Conspiracy People' At World Health Assembly: 'There Is A Very Fanatic Group Of Anti-Vaxxers That Will Go After Us No Matter What'
Thomas Renz Battling Medical Tyranny, Exposes Globalist Mass Murderers with their Own Words [VIDEO]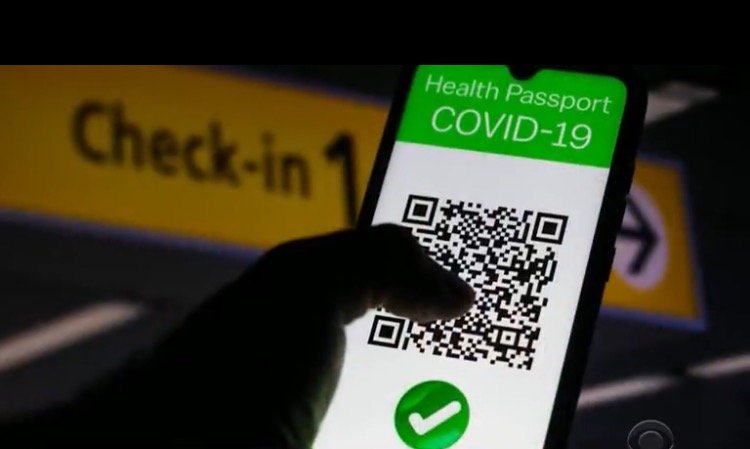 WHO: ***World Health Organization "Global Pandemic Treaty" Includes Plan For Mandatory, Universal Digital Passport and ID System*** There is a WHO meeting taking place at the same time as the NWO with the WEF! You need to put these two criminal organizations together then you get even a very clear and great understanding of what their goal is. I think the Universal Digital Passport will be the very heart of the 666 Surveillance System and QR Code it uses will the Mark of Beast or some derivative of it.
This is the huge push by the NWO to take down the world and bring everything under their control; it is happening NOW! They are pure evil, and all of us must fight and expose what they are until Jesus comes for us. Even if people don't listen, we must tell them.
Davos: Special Address by Volodymyr Zelenskyy, President of Ukraine (Video)
Davos Elites Warn "Painful Global Transition" Should Not Be Resisted By Nation-States This is an excellent article with three short video which I recommend you watch.
Pfizer Announces Plan For Forced Drugging and Tracking People Worldwide
Davos 2022: Who's coming and everything else you need to know
Davos reveals building blocks for "green" social credit system This is all part of the developing of the coming 666 Surveillance System.
George Soros Tells Davos Elites: Defeat Putin or 'Civilisation May Not Survive' the Climate Crisis
Green Social Credit: 'Individual Carbon Footprint Tracker' Pushed by China's Alibaba At World Economic Forum
Revelation 22:20 He which testifieth these things saith, Surely I come quickly. Amen. Even so, come, Lord Jesus.