MSNBC Guests 'We Have to Start Calling Trump's Supporters Racists As Well' (VIDEO)
Verse of the Day
Proverbs 11:21Though hand join in hand, the wicked shall not be unpunished: but the seed of the righteous shall be delivered.
Commentary
First we were called the deplorables and now Nazi racists! What they don't realize is we don't care what they call us. We are way beyond their names calling stopping or hindering us.
We know exactly what these people are and their agenda. They are Communists, Jihadists, anarchists and God haters of all stripes. The battle lines are now clearly coming into focus.
May the Holy God of Israel bless and protect you.
Proverbs 28:1 The wicked flee when no man pursueth: but the righteous are bold as a lion.
Hard Left and Trump Supporters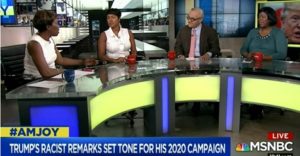 "MSNBC Guests Declare That 'We Have to Start Calling Trump's Supporters Racists As Well' (VIDEO)"
"Guests on Sunday's episode of MSNBC's AM Joy declared that it is time to start calling supporters of President Donald Trump "racist," as if they haven't already been doing that since 2015 and declared that the word "Trump" is a "modern-day swastika."

Comedian Dean Obeidallah said that the word "Trump" is becoming a "modern-day swastika," while The Beat D.C's Tiffany Cross claimed that that a MAGA hat is equivalent to a "Nazi symbol" or "Klan hood." The host, Joy Reid, was arguing that President Donald Trump is promoting white nationalism.

"I think that this is something that his supporters — and we have to start calling his supporters racists as well. That MAGA hat — that MAGA symbol has come to represent something. it is the new Nazi symbol — it is the new hood, the Klan hood."
More Hard Left Insanity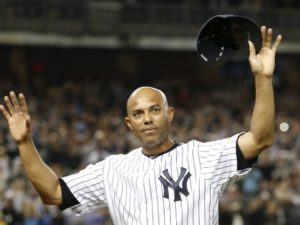 "Daily Beast Declares Mariano Rivera 'Far-Right' Because He Is a Christian Who Supports Israel" I'm a lifetime NY Yankee fan and followed the career of Rivera. He has a church and preaches the gospel of Jesus Christ, and this is at the root of the attack. He preaches against sin and supports Israel, so it is too much for the reprobate mind to tolerate!
Notice how they are identifying real believers in the Lord. They know that we are the source of the power against them!
We need revival for survival and NOW!
Proverbs 1:23 Turn you at my reproof: behold, I will pour out my spirit unto you, I will make known my words unto you.

"The Daily Beast published an article Sunday accusing Baseball Hall of Fame inductee Mariano Rivera of "secret far-right politics," solely on the basis of the fact that he is a Christian who supports the State of Israel.

The story, by Robert Silverman, is titled, "Inside Baseball Hall of Famer Mariano Rivera's Secret Far-Right Politics." But there is no evidence of "secret far-right politics" in the article. Instead, there is just an extensive recounting of Rivera's support for Israel.

Silverman says that despite the admiration the legendary New York Yankees closer has received from fans, he has "served at the pleasure of a racist president, taken part in thinly veiled propaganda on behalf of an apartheid government in Israel, and gotten chummy with outright bigots and apocalyptic loons."
Christian Protection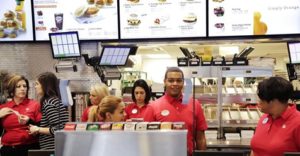 "Chick-fil-A inspires new religious liberty law in Texas" This is great news that companies like Chick-fil-A are now protected, but it is really sad that the law is needed! This shows the real disdain the reprobate mind has for us.
"While Democrats in the Texas legislature said the bill invites discrimination, it does no such thing. According to the language, the bill states in part, "Notwithstanding any other law, a government entity may not take any adverse action against any person based wholly or partly on a person's belief of action in accordance with the person's sincerely held religious belief or moral conviction, including beliefs or convictions regarding marriage."

If this language sounds familiar, that's because it is. In the Masterpiece Cakeshop v. Colorado Civil Rights Commission ruling of 2018, Justice Anthony Kennedy wrote in the majority opinion that government hostility to religion is what sunk their case: "The Civil Rights Commission's treatment of his case has some elements of a clear and impermissible hostility toward the sincere religious beliefs that motivated his objection."

Now, go celebrate capitalism and religious liberty with a fried chicken sandwich and lemonade."
Christian on the Moon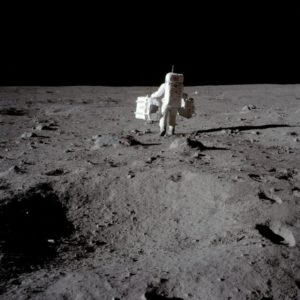 "Buzz Aldrin's moment with God on the moon" This was a real interesting article about how the Apollo astronauts wanted to give God the glory just before walking on the moon.
Luke 19:40 And he answered and said unto them, I tell you that, if these should hold their peace, the stones would immediately cry out.

"Federer notes that earlier, when the Apollo 8 was in outer space at Christmastime 1968, the crew had read from Genesis 1, "In the beginning God created the heavens and the earth…." Alas, Madalyn Murray O'Hair, the famous atheist, sued NASA for this incident. Perhaps this lawsuit inspired the radio silence Aldrin requested.

In any event, Aldrin tells of his plan "to give thanks" for this incredible moment: "For me this meant taking communion." That is very fitting, since historically, communion was called the Eucharist, derived from the Greek word for thanksgiving—in gratitude to Jesus for His sacrifice.

Aldrin continues, "In the radio blackout I opened the little plastic packages which contained bread and wine." His church back home had given him a little chalice. As he poured the wine into the chalice, he notes, "In the one-sixth gravity of the moon the wine curled slowly and gracefully up the side of the cup."

The Bible passage that Aldrin chose to read were the words of Jesus from: John 15:5: "I am the vine, you are the branches. Whoever remains in me, and I in him, will bear much fruit; for you can do nothing without me" (TEV).

Aldrin added: "It was interesting to think that the very first liquid ever poured on the moon, and the first food eaten there, were communion elements." As I write all this, I keep hearing the words of Paul Harvey, longtime radio broadcaster, "And now you know the rest of the story."
The 666 Surveillance System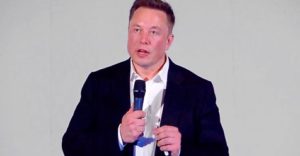 Video: Watch Elon Musk's Neuralink presentation"
"Electric vehicles, rockets… and now brain-computer interfaces. Elon Musk's newest venture, Neuralink, aims to bridge the gap between humans and artificial intelligence by implanting tiny chips that can link up to the brain"
Days of Noah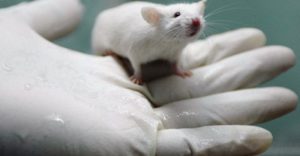 "Human-animal hybrids to be developed in Japan after ban controversially lifted" This is a sure sign of the Second Coming of Jesus. At his coming all this tampering with man's DNA will end.
Matthew 24:37 But as the days of Noe were, so shall also the coming of the Son of man be.
"Human-animal hybrids are to be developed in embryo form in Japan after the government approved controversial stem-cell research.

Human cells will be grown in rat and mouse embryos, then brought to term in a surrogate animal, as part of experiments set to be carried out at the University of Tokyo.

Supporters say the work – led by renowned geneticist Hiromitsu Nakauchi – could be a vital first step towards eventually growing organs that can then be transplanted into people in need."
Daddy is  Home
The way this Cockatoo acted with excitment and love when its "Daddy" came home is a picture of the way we should love our Abba Father in heaven!
Romans 8:15…ye have received the Spirit of adoption, whereby we cry, Abba, Father.
Abba Father's International Fellowship

Dear Pastor Dave & Chaplain John
Receive greetings in the mighty name of our Lord Jesus Christ.I hope you are doing well together with your entire team Abba father fellowship proclaiming the good news of our Lord Jesus Christ aboutthe last trumpet teachings.Our trip was successful whereby we traveled to Kakamega county at a place called Shavakali. At pastor Nelson church of New christian church. He welcome us very good and the meeting was for only two days. He told us that he is going to make another conference so that we may go again there to preach, teach and also to distribute the newsletters the meeting began at 10:00 A.m. the one who was leading the service he invited Pastor Nelson so that he may welcome us. So pastor stood up and introduce us to his flocks by
telling them we are the one he had told them we are visitors that the books which he had come with it together with the news letters at Kakamega in the conference which i came with it and showed you in the church. It has been of blessings to me.I was happy to heard from pastor when he said that he was happy with the teachings of the 666 surveillance system. About the mark of the beast about people will not sell nor buy without the mark of the beast. He welcome me and i Decided to teach about the news letters of the last trumpet on page 8. My message was about "'God's requirement' I teach the book of Genesis 15:6 which says"And Abraham believed in God and he counted it for righteousness"'and many people were much attentive and were listening. there was no any movement no disturbance which could disturb the teachings . Many people were blessed after i had finished my message. I decided to call people who wanted to receive Jesus Christ as their saviour and also who wanted to believe. Many people came and they were 7 people who receive Jesus Christ. I prayed for them as the first session ended at 1;20 P.M. We brake for lunch as the second session started at 2:30 p.m whereby it started by praying and worshiping .The one who was leading again welcome pastor Richard to welcome me to minister in the second session .I decided to about to be healed the soul of which i ready the book of Luke 4:18 I told them that Jesus Christ came to heal the broken heated and i also told there are those people who have broken their hearts because of the hard life they are passing through .until they have engaged them self in drug abuse, sex immorality and they were were cheering saying that i continue to teach. After i had finished my message the youths came in front so that i may pray for them so that they may be loosed out of the evil things they are associating with in their daily lives. The meeting ended at 4:00 pm whereby the pastor told us that a lot of people had not attended the meeting because they had a lot of activities in their farms. When pastor asked if the visitors should come again a lot of people cheered up while saying that we should go back again and again. And pastor welcome again to distribute news letters and books, they were very happy to heard about the news letters.
They were very happy for me to give them newsletters. Despite being few
people for many had gone to different activities.
I remain with half of newsletters which I have at home and
also have been invited with Pst.Julias Atenya in Bungoma in a place called Kimilili at the K.A.G.Church . I humbly request your support of transport so that I may go there and minister and also to distribute newsletters on Friday and Saturday this week. The cost of transport is $ 80. God bless you for the good work you are doing of supporting us. The conference will be for 2 days and will start on Saturday and
Sunday
this week. God bless you .

Your brother in the Lord,
Pst. Sifuna
If you like our ministry, please consider making a

donation

to keep us going. May the Holy God of Israel bless you!
Revelation 22:20 He which testifieth these things saith, Surely I come quickly. Amen. Even so, come, Lord Jesus.