Netanyahu to Christian Zionists: 'We Have No Better Friends'
Verse of the Day
Genesis 12:3 And I will bless them that bless thee, and curse him that curseth thee: and in thee shall all families of the earth be blessed.

Commentary
Finally, the technical problem was fixed and I can post again.
There is a nice article about the Israeli Prime Minister saying that Christian Zionists are Israel's best friends. It is so nice to hear that the Israelis see this and really know that we are their best friends.
I've also posted several articles directly relating to Christianity. What I am doing now is documenting before your eyes how the Hard Left has placed a noose around our necks, and day by day is pulling it tighter until we become like the Jews under the Nazis. The only way out of this is for a national cry to the Lord for mercy and an outpouring of the Holy Spirit. So far, only a tiny remnant is crying out to him. I hope that this is enough for the Lord to hear our cry and protect us from the spirit of the antichrist.
May the Holy God of Israel bless and protect you.
Psalm 122:6 Pray for the peace of Jerusalem: they shall prosper that love thee.
Christianity/ Israel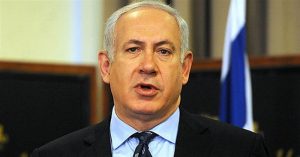 Netanyahu to Christian Zionists: 'We Have No Better Friends' 07/08/16 
Genesis 12:3 And I will bless them that bless thee, and curse him that curseth thee: and in thee shall all families of the earth be blessed.

"Israeli Prime Minister Benjamin Netanyahu recently traveled to Africa where he met with Christian Zionists.
CBN News reports that Netanyahu met with the pro-Israel African Christians in Nairobi, Kenya, and offered them a warm welcome from Israel.
"Those of you who have come, come again. Those of you who haven't come, come for the first time – visit Jerusalem, visit Nazareth. You can come and see that. You can see all the places of the Bible," he said.
Netanyahu told those gathered that Israel has no better friends than pro-Israel Christians, and that although Christians are persecuted many places in the Middle East, they are welcome in Israel.
"I'm glad I have the opportunity, the privilege really, of meeting you. We have no better friends in the world. None! We appreciate this friendship, and we're expanding it into the continent of Africa," he said."
Hard Left/ Christianity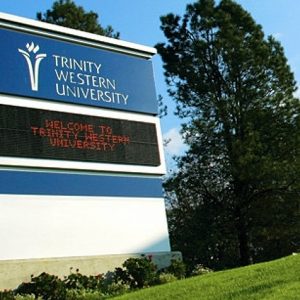 Canadian Appeals Court Rules Law School Can Be Denied Accreditation Due to Biblical Marriage Beliefs 07/09/16  Slowly but surely Christianity is being marginalized, and the Hard Left is using man-made laws against us.
Without God's intervention, all is lost in the West. This is a slow strangulation of Christianity. They are very close to making belief in the Bible a crime, and identifying the Bible as "hate speech."
1 John 4:5-6 They are of the world: therefore speak they of the world, and the world heareth them. We are of God: he that knoweth God heareth us; he that is not of God heareth not us. Hereby know we the spirit of truth, and the spirit of error.

"A Canadian appeals court has ruled that a Christian law school can be denied accreditation due to its biblical beliefs about the institution of marriage.
As previously reported, Trinity Western University had filed suit in October 2014 after the Nova Scotia Barrister's Society (NSBS) refused to recognize graduates as being attorneys until the Christian institution changed its policy on sexuality."
Christianity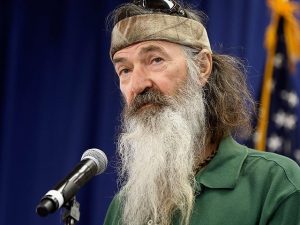 Phil Robertson Champions Marriage, Left Has Another Meltdown 07/08/16  I really enjoyed reading this article because Robinson is right in the face of the Hard Left. We need 10,000 preachers like him!
John 3:19 And this is the condemnation, that light is come into the world, and men loved darkness rather than light, because their deeds were evil. For every one that doeth evil hateth the light, neither cometh to the light, lest his deeds should be reproved. But he that doeth truth cometh to the light, that his deeds may be made manifest, that they are wrought in God.

"The left is melting down about Phil Robertson's speech to the Western Conservative Summit over the weekend in Colorado.
Robertson spoke up for complementary male-and-female marriage and so a writer at Mediaite called it "Bible-based hatred." A writer at Salon called it "hate speech." The Huffington Post called it a "public freak-out session."
The left is especially incensed that Robertson believes that marriage is based on men and women rather than whatever is preferred by five judges on the Supreme Court. He cited "7,000 years" of marital history as proof and also cited Scripture. This is a belief held by at least half of the adults in the United States and an overwhelming number of countries around the world.
The left has tried for years to silence Robertson. They hate the idea that one of their own network — A&E — has given him a platform.
They were able to silence the Benham Brothers, who to this day refuse to back down on their beliefs about homosexuality and marriage. But the left has not been able to silence Robertson and his popular show Duck Dynasty. Even though Duck Dynasty is down in viewers, from a high of more than 11 million a few years ago to roughly 3 million now, the show is still the tenth highest rated on cable."
Hard Left/ Homosexuality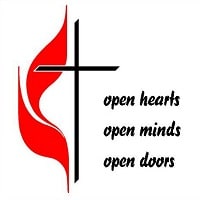 United Methodists Nominate Three Openly Homosexual Candidates for Bishop Despite Prohibition 0709/16  Notice how the Hard Left within this denomination said they "were led by the Holy Spirit" to appoint these homosexuals to the office of bishop! What utter nonsense and lies.
The Lord has no part in this.
Luke 16:15 And he said unto them, Ye are they which justify yourselves before men; but God knoweth your hearts: for that which is highly esteemed among men is abomination in the sight of God.

"Two jurisdictions under the United Methodist Church have nominated openly homosexual candidates for bishop despite prohibitions against such appointments.
Karen Oliveto, David Meredith and Frank Wulf were all nominated during the meetings of the Western and North Central jurisdictions last month, with their nomination being publicly announced earlier this week by Reconciling Ministries, a homosexual advocacy group that professes to be Christian.
Executive Director Matt Berryman asserted that their nomination of the three was led by the Holy Spirit.
"On the heels of the 2016 General Conference, the Spirit of God is now raising up three openly gay candidates for the office of bishop," he claimed in a blog post on Wednesday. "Building on the courage and work of the saints who have gone before, Dr. Karen Oliveto, Frank Wulf, and David Meredith are called by God to serve the church in sharing their gifts of visionary leadership for the life of the world."
Hard Left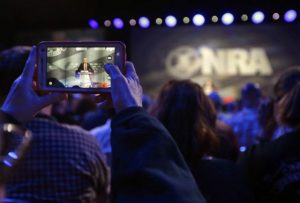 Professor Calls for Shooting at NRA HQ, Asks for 'No Survivors' 07/08/16  The Hard Left is becoming more and more violent. All I see coming is a huge confrontation as the country divides because we have nothing in common with them.
They are hardening and actually will move to destroy everyone who does not go along with them. This confrontation has to come just as the American Civil War had to come. When the divide is so great, the result is violence and conflict.
"James Pearce, the Southern State Community College professor in question, took to Facebook in June after the shooting at the Pulse night club with this call to action: "Look, there's only one solution. A bunch of us anti-gun types are going to have to arm ourselves, storm the NRA headquarters in Fairfax, VA, and make sure there are no survivors," Pearce wrote. "This action might also require coordinated hits at remote sites, like Washington lobbyists. Then and only then will we see some legislative action on assault weapons. Have a nice day."
Micah Xavier Johnson: 5 Fast Facts You Need to Know 07/08/16  This is a good article about what happened with the five police officers being assassinated in Dallas.
I wrote a few days ago that I race war was coming to America. The Hard Left is so full of hate for America and what they call "White America" that they want this war. A race war will be part of it.
Remember what I've said over and over, that the reprobate mind only can destroy. They are great at destroying America, but that is it. They have no idea on how to build a great nation. Right now, the reprobates within the black groups and the Hard Left whites are uniting for this war.
Luke 21:9-10  But when ye shall hear of wars and commotions (civil wars) , be not terrified: for these things must first come to pass; but the end is not by and by. Then said he unto them, Nation shall rise against nation, and kingdom against kingdom:

"An Army veteran "upset about Black Lives Matter" and "recent police shootings" who opened fire Thursday night in Dallas in an attack on police officers has been identified as Micah Xavier Johnson, the Los Angeles Times and CBS News report.
Five police officers were killed and seven were wounded, officials said. Two civilians were also wounded in the shootings. Johnson, 25, was killed when a police robot detonated a bomb near him following a standoff that lasted several hours, Police Chief David Brown said Friday at a press conference.
"The suspect said he was upset with white people and wanted to kill white people, especially white officers," Brown said."
SICK: 'Black Lives Matter' Supporters Celebrate Murder of Dallas Cops BLM agitators joyful about slaughter of "pigs" 07/08/16  Make sure that you read this article. What we are watching is the creation of the Hard Left "Brown Shirts."
I can see other groups joining the BLM, including the Muslims and the open-border crowd. This unity could coalesce very quickly into a Hamas type terrorist group.
If they destroy America, what are they going to replace it with? They have no idea other than to destroy.
"Black Lives Matter' supporters responded to the sniper attack in Dallas by celebrating the murder of the five police officers who were gunned down in cold blood.
BLM sympathizers took to Twitter to express their joy at the carnage, with one commenting, "Y'all pigs got what was coming for y'all."
"Next time a group wants to organize a police shoot, do like Dallas tonight, but have extra men/women to flank the Pigs!," added another.
"Dude hell yeah someone is shooting pigs in dallas. Solidarity," commented another user.
"DALLAS keep smoking dem pigs keep up the work," remarked another.
Last night's events in Dallas were as painfully predictable as they were tragic."
Hard Left/ Islam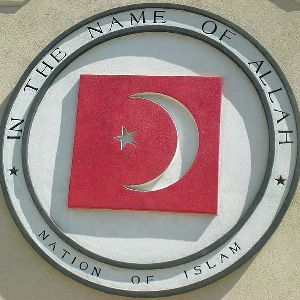 Muslim radicals poised to exploit U.S. racial tensions 07/09/16  This unity is easy to see coming. All the groups that hate America and God will unite.
I really do think that these groups will burn down many cities. They are one form of God's direct judgment on America. The cities are going to burn.
Once the Supreme Court of Sin destroyed God's plan for marriage, the doors of judgment are wide open to destroy the nation.
America has little protection because the church is spiritually anesthetized and dead to the prompting of the Lord.
1 Peter 4:17 For the time is come that judgment must begin at the house of God: and if it first begin at us, what shall the end be of them that obey not the gospel of God?

"In March, WND reported the concern of FBI counter-terror specialist John Guandolo that Black Lives Matter radicals were beginning to team up with Muslim elements to provoke trouble in U.S. cities that he said will surprise most police agencies.
Prior to the Dallas shooting, reported Heavy.com, a Black Lives Matter member reached out to ISIS on social media, and ISIS supporters have since commented on the attack.
Other terrorist organizations in the United States have been trying to capitalize on the racial tension in the United States.
The Site Intel Group is reporting the most current edition of the al-Qaida magazine focuses on Alton Sterling, who was fatally shot by police in Baton Rouge, Louisiana, on Tuesday.
In March, the former FBI analyst Guandolo warned the Muslim Brotherhood is teaming up with the Black Lives Matter movement to create violent events that will surprise many police agencies in cities across the U.S.
Guandolo, author of the book "Raising a Jihadi Generation," said the revolutionary jihad movement that swept through the Middle East and North Africa as part of the "Arab Spring" was starting to take root in Europe, noting the attacks in Paris and Brussels.
The movement will eventually spread to the United States, said Guandolo, a former Marine and instructor at the U.S. Army War College who now provides training to law enforcement agencies that want to learn more about the jihadist network in the U.S.
The network is operated, he said, by the international Muslim Brotherhood through its many front organizations. Among them are the Muslim-American Society, Muslim Student Association, Council on American-Islamic Relations, Islamic Society of North America and North American Islamic Trust.
World War 3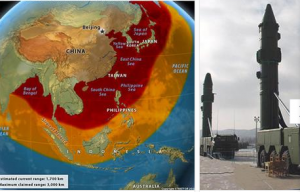 China's Anti-Ship Missiles 07/08/16  This is one of the best articles that I've read about China and war with America. After reading this article you will have the big picture of what is happening in Asia and the extent of the Chinese military.
"China has been seen as a potential adversary in the Western Pacific for over two decades. In the summer of 1996 that potential hit the headlines as Taiwan was preparing for a presidential election. The United States sent two aircraft carriers to deter Chinese aggression against Taiwan. The election was held.
Since then, China has been working to deny the United States access to the Western Pacific, whether to allow them to secure control of the South China Sea and its position astride the sea lanes to Japan and South Korea, or to cut off and possibly invade Taiwan. In one sense, the fundamental challenge faced by the United States over 70 years ago against Japan in World War II is the same one that would be faced in a war with the People's Republic of China: Project enough power to impose our preferred outcome on the enemy. In fact, both the People's Republic of China of the present, and Japan in the 1930s have the same goal: Make it too costly for the United States to thwart planned aggression in the Western Pacific.
While the objectives are different (Japan sought the resource-rich Dutch East Indies, China wants to control the South China Sea and take Taiwan), both China and Japan are trying to address the same obstacle to their plans for aggression: The United States Navy. As Japan did in the 1930s, China is trying to find a way to overcome that obstacle, ideally by finding ways to whittle down — or wipe out — the American fleet before it can deploy to the Western Pacific and plans to use an "anti-access/area denial" strategy for that purpose."
Revelation 3:19 As many as I love, I rebuke and chasten: be zealous therefore, and repent.