North Korea Threatens Washington With Nuclear Attack in new video
        Verse of the Day
Acts 1:8  But ye shall receive power, after that the Holy Ghost is come upon you: and ye shall be witnesses unto me both in Jerusalem, and in all Judaea, and in Samaria, and unto the uttermost part of the earth.
Commentary
Just a few articles to keep you on the cutting edge of events. All of the major events are heading toward WW3 and then to Armageddon. But there is one exciting article about India and the huge number of people coming to the Lord Jesus for salvation! This is very exciting, and we all need to hear such positive and uplifting information.
May the Holy God of Israel bless and protect you.
Daniel 12:3 And they that be wise shall shine as the brightness of the firmament; and they that turn many to righteousness as the stars for ever and ever.
Christianity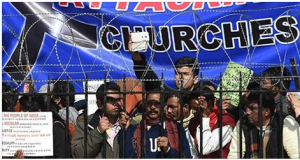 Christianity Grows in India Despite Anti-Christian Violence from Hindu Activists 03/25/16  My ministry extends into India, and I can attest to the number of Hindus coming to Jesus Christ as Savior. My brochure, "Jesus Christ Came to Heal the Brokenhearted" is winning many to the Lord in India.
"The difference is believed to be due to conversions. Sikhs do not proselytize, while Christian missionaries do proselytize, and convert people of other religions to Christianity. By comparing the growth rate of the two populations, and assuming that the differences are due to proselytization, then it's possible to compute that Christian missionaries in India have converted to Christianity 170,000 people of other religions, including Hindu and Muslim religions. Anecdotal evidence indicates that a large percentage of the converts to Christianity are in the "untouchable" Dalit caste. According to Hinduism, Dalits are outcasts at the bottom of the spiritual scale of human worth, resulting in social stigma, denial of education, bullying and discrimination in housing and jobs. People who are considered unfit to enter a Hindu temple are converting to a religion where they are welcome. Apostasy is among the greatest of sins in almost every religion, including Christianity. In Pakistan, apostasy is given as a reason by terrorist groups of mass slaughter of Shia Muslims. Someone converting from Hinduism to Christianity is considered an apostate.  If the reports are true that Christian missionaries are converting huge numbers of Hindus to Christianity, then anti-Christian nationalism and violence is very likely to grow among hindutva activists."
World War 3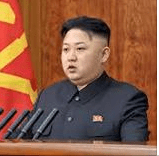 North Korea Threatens Washington With Nuclear Attack in new video 03/26/16 
"North Korea released a new propaganda video Saturday showing a nuclear strike on Washington and then threatened South Korea with a "merciless military strike" for slandering leader Kim Jong-Un. Pyongyang has been ramping up the bellicose rhetoric and propaganda for weeks, since the launch of annual South Korea-U.S .war games that it views as provocative rehearsals for invasion. Seoul and Washington made the already large-scale joint drills bigger than ever this year in response to the North's nuclear test in January and long-range rocket launch a month later. Menacingly titled "Last Chance", the video released on Saturday shows a submarine-launched nuclear missile laying waste to Washington and concludes with the U.S. flag in flames."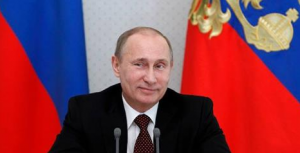 Russian military plans buildup from West to Pacific 03/25/16  Putin continues the nonstop buildup of the Russian military, while their economy is collapsing. Something has to give with this. Russian can't continue to build its military while the ruble melts down.
Russia is nonstop in getting ready for WW3.
"Russia is to beef up its military forces all the way from its western border to the Pacific islands amid ongoing strains with the West, the military said Friday. No financial details were disclosed but the buildup will likely be costly and takes place at a time when the Russian economy is in recession under the dual impact of low oil prices and Western sanctions imposed on Moscow over its role in the Ukrainian crisis.
While announcing the buildup, Defense Minister Sergei Shoigu said the deployment of NATO's forces near Russia's borders has caused concern. As part of a response, he said new units in the Western Military District, including two new divisions, will be formed. The military forces in western Russia will receive 1,100 new weapons systems, including warplanes, helicopters, tanks and other armored vehicles.
In the far east, the military will deploy state-of-the art Bal and Bastion anti-ship missile systems and new drones to the southern Kurils, a group of islands that Japan calls the Northern Territories and claims as its own."
Hard Left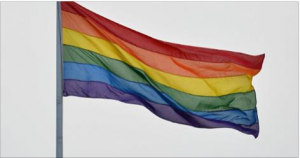 N. Carolina Law Aimed at LGBT Protections Draws Backlash 03/25/16  This shows the depth of the reprobate mind in America. Look at the response to a law that makes public bathrooms specifically for the gender that people are born with.
Sexually-dysfunctional people get special attention in the reprobate mind because it is against God's creation to accept that we are male and female.
The Hard Left reprobates are attempting to use gender-bending as a way to break the American public and mold America into Sodom and Gomorrah.
The Hard Left is so confused that they do not even know what male and female is, nor what a marriage is. It is pitiful to see what happens when God turns people over to a reprobate mind. These people are under the direct judgment of God and don't have a clue of it.
May we all stay humble before the Lord and never go down the road to a reprobate mind into eternal damnation.
Romans 1:21  Because that, when they knew God, they glorified him not as God, neither were thankful; but became vain in their imaginations, and their foolish heart was darkened. (22) Professing themselves to be wise, they became fools,
"A new law in North Carolina that requires transgender people to use public restrooms that match the gender they were born with is causing a firestorm of criticism across the country. Businesses have already expressed their displeasure at the law passed Wednesday night, while the NCAA — which is slated to hold tournament events in North Carolina the next two years — said it will "continue to monitor current events, which include issues surrounding diversity, in all cities bidding on NCAA championships and events, as well as cities that have already been named as future host sites," reports The New York Times. American Airlines operates a large hub in Charlotte and disagreed with McCrory's decision to sign the bill into law. "We believe no individual should be discriminated against because of gender identity or sexual orientation," American Airlines spokeswoman Katie Cody told the Charlotte Observer. "Laws that allow such discrimination go against our fundamental belief of equality and are bad for the economies of the states in which they are enacted." The so-called bathroom bill came about after Charlotte passed a local ordinance last month that allowed transgender people to use public bathrooms in line with their gender identity. The Republican-Controlled state legislature balked at that and created a statewide piece of legislation that also prevents municipalities from passing their own anti-discrimination rules."
Israel and the Middle East War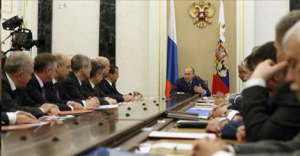 The Russians Are Leaving Syria. Why the Surprise? 03/25/16  I found this article loaded with great insights on what is occurring with Syria. There is always more going on behind the scenes than meets the eye.
"Another remarkable achievement for Putin's policy is the new note of respect with which Russia is now being treated by US diplomacy. In the National Security Strategy document of the Obama Administration for 2015, Russian aggression—specifically in Ukraine—was singled out as a threat to America's vision of an international order. Fast forward to early 2016, when Foreign Minister Sergei Lavrov reemerged as Secretary of State John Kerry's interlocutor and partner in pushing forward an ambitious agenda in Syria, acting (relatively) responsibly and in a manner conducive to the continuation, albeit not yet the success, of the Geneva process. This transformative moment might have implications well beyond the Syrian issue. America is currently experiencing an unexpectedly turbulent political cycle, in which the Democrats cannot afford a rise in international tensions and the leading Republican contender is barely able to contain his admiration for Putin. Thus Russia might have an opportunity to mend fences and erode the sanctions imposed in the wake of the Ukraine crisis. Such a reduction in tensions, even if it effectively means the government in Kiev would be left to its own devices, would be welcomed by key players in the EU, even if some of the Eastern European members may give vent to anger and frustration."
Revelation 17:4  These shall make war with the Lamb, and the Lamb shall overcome them: for he is Lord of lords, and King of kings: and they that are with him are called, and chosen, and faithful.