NY Times Sarah Jeong and Killing White Males
Verse of the Day
James 1:15 Then when lust hath conceived, it bringeth forth sin: and sin, when it is finished, bringeth forth death.
Commentary
Take your time and read this article. It will open your eyes to depth of depravity of the Hard Left and how they loathe and want to destroy white people. Eventually, I think they will narrow it down to white Christian males like me.
Please take this murderous spirit in them very seriously because many laughed at Hitler for his thinking about the Jews. The Hard Left delusions are very serious and dangerous. They are already acting on it through groups like Antifa.
Just think what would have happened if Hillary was elected!
We need revival for survival.
May the Holy God of Israel bless and protect you.
Revelation 5:9 And they sung a new song, saying, Thou art worthy to take the book, and to open the seals thereof: for thou wast slain, and hast redeemed us to God by thy blood out of every kindred, and tongue, and people, and nation;
Hard Left Planned Genocide of White People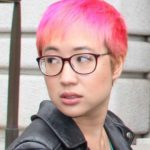 NY Times Sarah Jeong and Media ALT-LEFT
Hebrews 3:12 Take heed, brethren, lest there be in any of you an evil heart of unbelief, in departing from the living God. (13) But exhort one another daily, while it is called To day; lest any of you be hardened through the deceitfulness of sin.

"Ever since the New York Times decided to hire racist blogger Sarah Jeong, despite her history of hateful tweets about white people, "the world could get by just fine with zero white ppl and the thing stopping POC (people of color) is…a disinclination toward genocide?", white women, men, heterosexuals and Christians, and then refused to part ways with her (unlike its treatment of previous hire, Quinn Norton, whom the left had accused of homophobia based on a few tweets, despite her being gay), the debate has been about all the wrong things.

Jeong isn't really the issue. Her racism is typical of an influential subset of the left.

Some of the pro and anti Jeong essays briefly circle around the actual problem before quickly zooming away. Andrew Sullivan writes in his anti-Jeong essay of the "extent to which loathing of and contempt for 'white people' is now background noise on the left". Vox's Zack Beauchamp, wrote in his pro-Jeong essay that comments such as hers in the "the social justice left" about "white people" are typical. But what part of the "social justice left" or "left" is really producing Sarah Jeongs?"
666 Surveillance System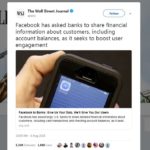 "Facebook's Push For Users' Bank Records Triggers Fears Of A 'Chinese-Style Social Credit System' In U.S." The Chinese system of complete control of the people is being back-doored into America. Remember that Google is in bed with the Chinese, so it is easy for the Hard Left in America to merged with the Chinese tyrants because they are the same.
We are now fighting for our survival, and we need a revival from the Lord and now!
"Mainstream media, in collusion with big tech, has created a system of public shaming and "de-personing." In 2015, Paul Joseph Watson wrote about China's social credit score system, asking the question "Could such a system ever take off in America?" The first step is already complete; Big tech has our personal data.

Facebook recently asked U.S. banks to share user financial data including transactions and account balances in an effort to boost user engagement with the app. Matt Stoller, a fellow at the Open Markets Institute, stated after Facebook's announcement that it is a sign that big tech is moving toward a social credit system in the United States. Stoller said, "concentrated tech power is moving us towards a dystopian social credit scoring system."
Hard Left wants War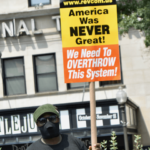 "PHOTOS: Antifa Call for Removal of President, Overthrow U.S. Government" If they are calling for the violent overthrow of the US government and actually using violence, why are they still free? This is sedition and a crime. These people are domestic terrorists, and this is only going to get worse with many people hurt, until Antifa is stopped.
Please don't think this is just a small isolated group because they have the backing of the Hard Left media and many politicians support them.
We need a revival for survival.
Hebrews 10:25 Not forsaking the assembling of ourselves together, as the manner of some is; but exhorting one another: and so much the more, as ye see the day approaching.

"Antifa and other left-wing groups gathered at Freedom Plaza in downtown Washington, DC, on Sunday carrying signs that reveal one message loud and clear: Remove racist President Donald Trump and Vice President Mike Pence from office and overthrow the United States government. People passed out "Trump Pence Must Go" stickers and carried signs and banners displaying anti-Trump slogans, including, "Drive Out Trump Pence Fascist Regime."
Hard Left Colleges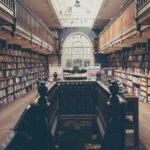 "Christian Student-Led Group Banned From Campus For Requiring Leaders to Follow Faith Tenants" This is common now across America. It is the hardening of the left's minds against truth and the Bible. They are not even trying to hide their hatred for God and Christians. They don't care about the law or the Constitution, but want to destroy Christianity because these people hate God and love sin.
They don't intend to stop until they are forced to.
We need revival for survival and now.
Acts 4:4 Howbeit many of them which heard the word believed; and the number of the men was about five thousand.
"InterVarsity Christian Fellowship, a student-led group at The University of Iowa, was kicked off campus for requiring members and leaders to agree with faith tenants. InterVarsity is not the first student-led organization to be kicked off campus; instead, just last year Business Leaders in Christ, another student-led organization, was booted from school grounds because they also required members to comply with its faith tenants.

After the group was kicked off campus, the student-led organization is filing a lawsuit against the school for removing their ability to host an organization. However, like many secular universities across the nation, Christians aren't welcome.

The student-led group simply asks its leaders and members to follow Jesus Christ, and as a result, the group was disallowed from school grounds. The school, in June of 2018, requested that the group drop its religious leadership standards within two weeks; furthermore, the group was informed that leaders could not even be "strongly encouraged" to share their faith."
Draining the DC State Swamp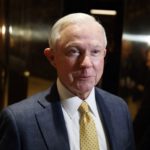 "Trump Alleges FBI, DOJ 'Had a Program' to Prevent His Presidency" The President is getting more aggressive with his attack on the deep state. I think this is a sign he is about to take action against the swamp critters. When he moves against them, every beast in the swamp will rise up and things are going to get very ugly.
We need revival for survival.
"President Donald Trump on Sunday alleged that the FBI and U.S. Department of Justice may have conspired to prevent him from becoming president. Quoting "Fox & Friends," Trump tweeted: "Seems like the Department of Justice (and FBI) had a program to keep Donald Trump from becoming President". @DarrellIssa @foxandfriends If this had happened to the other side, everybody involved would be in jail. This is a Media coverup of the biggest story of our time."

Trump left out the part in which Pirro suggested that Mueller should "get yourself your own criminal defense attorney."

Earlier Saturday, Trump accused his own attorney general of being "scared stiff and missing in action" as the president continued to question whether officials in his administration have acted appropriately in probing the Trump campaign's Russian connections. "The big story that the Fake News Media refuses to report is lowlife Christopher Steele's many meetings with Deputy A.G. Bruce Ohr" and Ohr's wife Nellie, Trump tweeted on Saturday, referring to former British spy Steele, who wrote a dossier alleging the Trump campaign conspired with Russia during the 2016 election."
Hard Left Insanity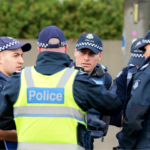 "'I'll Raid You, White Trash': Australians Told to Lock Doors as Africans Rampage in Melbourne" This is the same attitude found throughout the Western world. The Hard Left is desporate to bring this to America. The Hard Left will not let people defend themselves and then blocks the police from doing their job.
This mindset is diabolical and must be resisted at all times. We can't give them one inch. We need a revival for survival.
"Police in Melbourne have been slammed for making no arrests after residents of the city's north-west suburbs were terrorised by gangs of African youths who bragged "police can't touch us" and branded frightened families "racist". Despite its sending dozens of armed officers in riot gear to Taylors Hill as more than 100 teenagers gathered "for war", and telling residents to "stay inside and lock their doors" as rival gangs ran amok, police claimed there had been "no threat to community safety".