Obama's Collusion With Hezbollah Narco-Terrorists
Verse of the Day
Proverbs 29:2 When the righteous are in authority, the people rejoice: but when the wicked beareth rule, the people mourn.
Commentary
After reading this, I am filled with anger and great sorrow. I referred to Obama as "a-man-of-sin" and this is exactly how he acted. He was helping Hezbollah deal drugs, he promotes killing babies in the womb and working to destroy marriage on top of all the routine corruption from the DC swamp. Obama was the head of the Obama Drug Cartel or ODC, and not to be confused with the Clinton Crime Cartel, CCC.
May the Holy God of Israel bless and protect you.
Isaiah 11:4 But with righteousness shall he judge the poor, and reprove with equity for the meek of the earth: and he shall smite the earth with the rod of his mouth, and with the breath of his lips shall he slay the wicked.
Hard Left/ American Politics
Obama's Collusion With Hezbollah Narco-Terrorists 12/23/17
Proverbs 6:16-19  These six things doth the LORD hate: yea, seven are an abomination unto him: A proud look, a lying tongue, and hands that shed innocent blood, An heart that deviseth wicked imaginations, feet that be swift in running to mischief, a false witness that speaketh lies, and he that soweth discord among brethren.

" In its zeal to clinch a deal with the Islamic Republic, the Obama administration embarked on a systematic campaign to lie to the American people and Congress. It utilized its many obsequious troglodytes, chief among them Ben Rhodes, Susan Rice and John Kerry, to create echo chambers to hammer false talking points and narratives that would reverberate within friendly quarters of the establishment media.
But Obama did much more than lie. In an effort to appease Iran and stroke the detestable mullahs, he thwarted a very promising DEA operation, code-named Project Cassandra, targeting Iran's terrorist proxy arm, Hezbollah; this, according to an explosive 50-page bombshell report authored by Politico's Josh Meyer.
Meyer, citing interviews with dozens of participants, details the depth and breadth of Hezbollah's drug trafficking, arms trafficking and money laundering schemes. DEA operatives established that Hezbollah's tentacles of destruction was both large and sophisticated and spanned several continents. Hezbollah partnered with various drug cartels in Venezuela, Colombia and Mexico in a lucrative venture that netted the organization billions of dollars.
Drug money was then laundered with the help of various Hezbollah affiliated financial institutions, and complex transactions involving the mass scale purchase of used cars in the U.S. for resale in the west African nation of Benin."
Sessions orders DOJ review after report Obama administration gave Hezbollah a pass 12/22/17  All we need is for of these Obama/Clinton crimes to stick, so that it break wide open and pulls down this crime cartel. If the feds can get just one person to break, this entire crime structure will come down! God will get all the glory because only he could break open this integrated crime network!
When the Lord is finished there will be much wailing and gnashing of teeth. There could be dozens and dozens of DC deep state critters drained out of the swamp! They go directly from the swamp to jail.
Proverbs 11:21  Though hand join in hand, the wicked shall not be unpunished: but the seed of the righteous shall be delivered.

"Attorney General Jeff Sessions is launching a review of a law enforcement initiative called Project Cassandra after an investigative report was published this week claiming the Obama administration gave a free pass to Hezbollah's drug-trafficking and money-laundering operations to help ensure the Iran nuclear deal would stay on track.
The Justice Department said in a statement to Fox News that Sessions on Friday directed a review of prior Drug Enforcement Administration investigations "to evaluate allegations that certain matters were not properly prosecuted and to ensure all matters are appropriately handled."
"While I am hopeful that there were no barriers constructed by the last administration to allowing DEA agents to fully bring all appropriate cases under Project Cassandra, this is a significant issue for the protection of Americans," Sessions said in a written statement. "We will review these matters and give full support to investigations of violent drug trafficking organizations."
According to a bombshell exposé in Politico on Sunday, an elaborate campaign led by the Drug Enforcement Administration, known as Project Cassandra, targeted the Lebanese militant group's criminal activities."
World War 3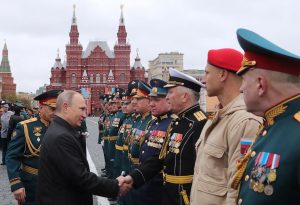 Putin Is Preparing for World War III—Is Trump? 12/21/17  This is a really good article loaded with great information.
"Iranian Major-General Qasem Soleimani—the leader of Iranian Quds force troops fighting in Syria and the organizer of anti-American Shiite militias in Iraq who killed over 500 U.S. soldiers during the insurgency from 2003 to 2015—has visited Moscow at least three times since July 2015 to coordinate Russia's air and special forces support for Assad and Iranian troops on the ground. That alliance pits Russia against the United States in any future regional war between Iran and Saudi Arabia, with whom U.S. President Donald Trump has promised even closer ties.
The most likely scenario for a clash, says Monaghan, is that Moscow and Washington find themselves on opposite sides of a regional conflict that "creates a wider conflagration—for instance, North Korea, or Iran vs. Saudi."
Hard Left/ Homosexuality/ Transgendered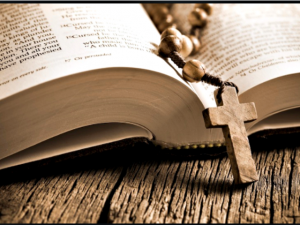 Swarthmore College Introduces 'Queering the Bible' Course 12/22/17  God will defend his word, there is no doubt about this. The reprobate mind openly attacking the Bible and the person of God is a sure sign the end is near. This is all part of the process of sealing these people into reprobates for eternal judgment of damnation. I can't think of anything worse than tampering with the word of God like this.
Revelation 22:19  And if any man shall take away from the words of the book of this prophecy, God shall take away his part out of the book of life, and out of the holy city, and from the things which are written in this book.

"Next fall, the prestigious Swarthmore College will introduce a course called "Queering the Bible."
The course, which will launch in the fall of 2018 through Swarthmore's religion department, will examine the Bible through a queer lens. It will examine issues of sex, gender, and identity as they present themselves in one of human history's most influential texts.
"This course surveys queer and trans* readings of biblical texts. It introduces students to the complexity of constructions of sex, gender, and identity in one of the most influential literary works produced in ancient times," the course description reads. "By reading the Bible with the methods of queer and trans* theoretical approaches, this class destabilizes long held assumptions about what the bible — and religion — says about gender and sexuality."
According to a report from The College Fix, "Queering the Bible" is the only religious course at Swarthmore that centers on the Bible. The course will be taught by Gywnn Kessler, an associate professor of religion at Swarthmore. Kessler has her Ph.D. in Rabbinics and has focused her research on "rabbinic constructions of gender and identity."
In another course offered in the department called "Queering God: Feminist and Queer Theology" the attempt is made to argue that God is a female."
Islam – Jihad
Pennsylvania man targets police officers in string of shootings; one injured, suspect killed 12/23/17  I know this area really well. When I was a federal agent, the federal building was, and still is, just down the block from the Capitol. Not far from the Capitol is a bad area. Two state officials were walking to their vehicle and two thugs tried to mug them. The Congressman were armed and a shootout resulted with, I think, one of bad guys dying.
Jeremiah 33:15-16  In those days, and at that time, will I cause the Branch of righteousness to grow up unto David; and he shall execute judgment and righteousness in the land.(16) In those days shall Judah be saved, and Jerusalem shall dwell safely: and this is the name wherewith she shall be called, The LORD our righteousness.

"Federal authorities are investigating after a Pennsylvania man with ties to the Middle East opened fire on police officers in three different locations in the state's capital on Friday afternoon. Dauphin County District Attorney Ed Marsico said it remains under investigation whether the shootings were acts of terror.
One officer was injured in the spate of shootings, but her injuries are considered non-life-threatening, police said.
Police identified the alleged shooter as Ahmed Aminamin El-Mofty, 51, and Marsico said he recently returned from a trip to the Middle East."
Hard Left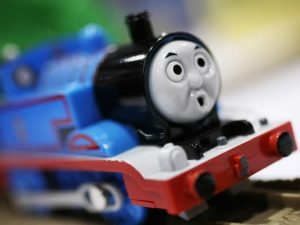 CNN: 'Thomas the Tank Engine' and 'Paw Patrol' Are 'Fascist Cartoons' 12/23/17  Now kids colors are racist! This article is for real! I guess I'll go out and buy some of what is driving the reprobates crazy. Whatever is doing this to them, I want to support it and be part of.
Revelation 22:20  He which testifieth these things saith, Surely I come quickly. Amen. Even so, come, Lord Jesus.

"CNN called Thomas the Tank Engine and Paw Patrol "fascist cartoons" in an article on Friday, days before children around the globe will find toys from the popular shows under the Christmas tree.
In the article, titled "Why kids love 'fascist' cartoons like 'Paw Patrol' and 'Thomas,'" CNN contributor Elissa Strauss claimed children are "drawn to worlds in which identities are fixed, order trumps imagination and transgressions are met with routine punishment."
"This clash between what parents desire for their children and what children desire for themselves is most easily observable in cartoon preferences. So often, the more parents dislike a show, the more their children love it," Strauss claimed. "'Thomas,' the long-running television franchise about a group of working trains chugging away on the Island of Sodor, has been called a 'premodern corporate-totalitarian dystopia' in the New Yorker, imperialist and sinister in Slate, and classist, sexist and anti-environmentalist in the Guardian. And yet people —presumably parents — spend $1 billion on 'Thomas' merchandise every year."
Hard Left/ ProLife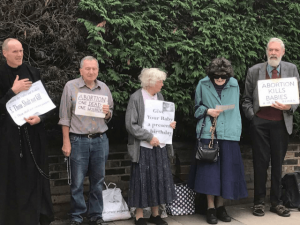 Orwellian': London Assembly Votes to 'Arrest and Prosecute' Pro-Life Christians 12/23/17  I can see the day coming when America will take in European pro-lifers as persecuted refugees. With the speed and the way Europe is falling, this is a real possibility! Their mentality is to kill babies and to bring in Muslims. Europe is dead.
Proverbs 24:10-12  If thou faint in the day of adversity, thy strength is small. (11) If thou forbear to deliver them that are drawn unto death, and those that are ready to be slain; (12) If thou sayest, Behold, we knew it not; doth not he that pondereth the heart consider it? and he that keepeth thy soul, doth not he know it? and shall not he render to every man according to his works?

"The London Assembly has been called "illiberal" and Orwellian after voting to call on the mayor "to clarify the powers available to [police] to arrest and prosecute" pro-life campaigners who pray near abortion clinics and offer support to mothers, accusing them of "harassment".
The motion, passed Thursday and proposed by Labour members Dr. Onkar Sahotam and Fiona Twycross, labelled pro-life activists (pictured, above) and Christian women's support groups "anti-choice campaigners" and accused them of "obstruction, intimidation and harassment".
In October, Ealing Council voted overwhelmingly in favour of a motion banning the group praying and conducting their pro-life outreach inside a 100-metre "buffer zone" around the clinic.
The pro-abortion, radical feminist "direct action group" Sister Supporter, who pushed for the vote, hopes it will inspire similar bans all over the country.
"We're hoping Ealing sets a precedent to stop the growing harassment of women using abortion services. What happens here could start a domino effect for other councils to follow," Anna Veglio-White, a spokesman for the group has said."
World War 3/ North Korea
North Korea flooded with illicit information carried by hydrogen balloons as tensions escalate 12/23/17  This is the first that I've heard of sending balloons into NK. This is a program to flood NK with information which is being blocked by Kim! I hope this information frees the minds of many in NK.
I have a great idea. We can do the same on American college campuses that are now being taken over by Kim types! We can launch balloons with freedom materials like the Constitution and the Bible to get them into the hands of the brain-numb students who are under the totalitarian regimes of the Hard Left.
"North Korean defectors are ramping up a campaign to covertly flood their former homeland with flashdrives and balloons full of news bulletins and documentaries to counter state propaganda as tensions escalate with the US over Pyongyang's nuclear and missiles programmes.
Assisted by the US-based, and privately funded, Human Right Foundation (HSF) their ultimate aim is to bring down the pariah regime from within, by engaging directly with North Koreans, providing illicit information that will influence mindsets and fuel dissatisfaction.
Up to 10,000 flashdrives were successfully smuggled into North Korea as Pyongyang's relations sharply deteriorated over the past year, said Alex Gladstein, HSF's chief strategy officer."
Hard Left/ American Politics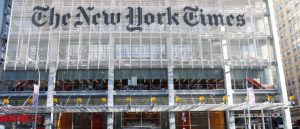 New York Times Column Says Trump Is About To Stage A Coup 12/22/17  What I have learned about the Hard Left is that they accuse us of what they intend to do. When reading this, I see the Hard Left wants to use Mueller for a coup against President Trump! There is no doubt that this in in their thinking, which is evil all the time. It is also very significant that the article was posted in the NY Times because it is the "flag ship" of the Hard Left.
Proverbs 19:5  A false witness shall not be unpunished, and he that speaketh lies shall not escape.

"A New York Times contributor cranked the President Donald Trump-hysteria-meter to 11 on Thursday when he wrote the president "and his allies seem on the verge of staging a coup against independent institutions and the rule of law."
In the column "The Real Coup Plot Is Trump's," New York Times contributor and Harvard University lecturer Yascha Mounk warns readers about the upcoming assault on American democracy that the president is plotting.
Fox News host Jesse Watters recently claimed that in the midst of all the alleged bias within the FBI, that "we have a coup on our hands in America."
Mounk doesn't cite any evidence that Trump is preparing to fire special counsel Robert Mueller — the president, after all, has said repeatedly that he doesn't intend to.
If you dare criticize Mueller, you are making yourself an "active accomplice in a deliberate assault on our democracy," according to the New York Times op-ed."
Miscellaneous
O come, O come, Emmanuel – (Piano/Cello) – The Piano Guys (Video) 12/23/17  Simply fantastic.
1 Samuel 24:15  "The Lord therefore be judge and decide between you and me; and may He see and plead my cause and deliver me from your hand."