Paris Generation Identitaire Leader: 'This is the Last Election We Have' to Make Powerful Solutions for France's Future
Verse of the Day
Obadiah 1:15  For the day of the LORD is near upon all the heathen: as thou hast done (to Israel), it shall be done unto thee: thy reward shall return upon thine own head.
Commentary
France has led the attack against Israel and Jerusalem too many times. It took some time to manifest, but now we can see God's righteous judgment covering France. Exactly what France was trying to do to Israel now has come to France. Paris is being divided by Muslims and terrorists are everywhere in France.
I see no hope for France. There are too many Muslims in the nation, and the Hard Left is fully entrenched. These both will simply unite and destroy the real French.

Let France be a witness to all of us about how awesome the Lord is and how his judgments are true and righteous.
May the Holy God of Israel bless and protect you.
Proverbs 28:5 Evil men understand not judgment: but they that seek the LORD understand all things.
As France Has Done to Israel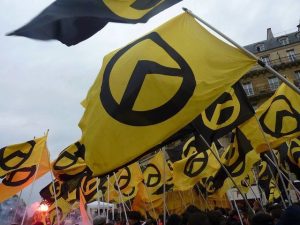 Paris Generation Identitaire Leader: 'This is the Last Election We Have' to Make Powerful Solutions for France's Future 05/06/17
"According to the GI Paris chief, those types of experiences have become increasingly common for young people living in suburbs in the north of Paris. Women, in particular, he said, were targets for foreign-born men. "The conditions for women in France are terrible now. If you are a blonde woman in the north of Paris I wouldn't give you five minutes without being harassed."
The worsening conditions for women, along with the Cologne sex attacks in 2015, have brought many women into the movement, Larti said. "You don't feel [like you are] in your country anymore," he said adding, "We have the right to live in our country with our values." "In some areas of France, you have no more French natives. It's finished you know?"
Pedophilia
Florida Man Sentenced to 30 Years for World's Largest Child Porn Website 05/07/17  Wow, 300 children were freed from sexual slavery through this investigation. Look at the number of the pedophiles who used this site: 150,000!
I am waiting for the ring of pedophiles in Washington to be busted, and then we'll see who is part of it. I know it will be both Republicans and Democrats!
Luke 17:2  It were better for him that a millstone were hanged about his neck, and he cast into the sea, than that he should offend one of these little ones.

"A Florida man whom federal prosecutors say was the creator and lead administrator of what is reportedly the world's largest child pornography website was sentenced to 30 years behind bars Friday.
The Federal Bureau of Investigation said Chase created a website called "Playpen" on an open Internet network called Tor, where anonymous users communicate with each other through "hidden service" websites.
Chase ran the site, which boasted more than 150,000 users worldwide, according to the FBI.
The FBI and Europol said they had arrested nearly 900 suspected pedophiles involved with the site and rescued almost 300 children from their abusers in the investigation that led to Playpen's downfall."
American Politics/ Islam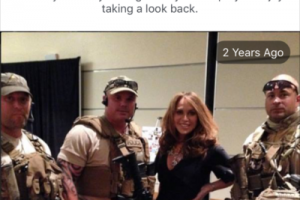 FBI under mounting pressure from Senate why FBI agent was present at Garland free speech event but did nothing to stop jihad attack 05/07/17  This is mind boggling: the FBI aided terrorists in an attempt to attack and kill Americans who were speaking against Muhammad. This had to come from B. Hussein Obama, but what about Comey since he is the FBI Director? I think Comey is really bad news and has to go. Who are the FBI agents that were involved in this plot?
"Obama's FBI knew about impending attack and did nothing. They wanted us dead. What better way to enforce Obama's declaration, "the future does not belong to those who slander the prophet of Islam." It was the SWAT team we hired to protect us who killed the jihad attackers. FBI must answer for Garland.
The FBI knew about the attack before it happened, but did not alert law enforcement or my security apparatus. When I first heard that the FBI had prior notice of the attack, I thought that it was very short-term notice. It was assumed by many people that the FBI had had some sketchy prior knowledge of the attack, but nothing particularly specific.
Now we find they were in on the planning of the jihad attack, and did nothing about it. If you recall, the FBI only got around to alerting Garland police about Simpson's jihad plans three hours before our event. It was Garland police, not the FBI, that coordinated all the super security efforts with our own security team.
The FBI knew about the impending attack, one of their agents told Simpson to "tear up Texas," and an accomplice of Simpson was even communicating with the undercover agent at the time of the attack.The Daily Beast reported that this accomplice "asked the undercover officer about the Draw Muhammad event's security, size, and police presence, during the event, according to an affidavit filed in court. The affidavit does not specify what the undercover responded to questions about size and security." Why not? Why weren't the agent's answers released?"
Islam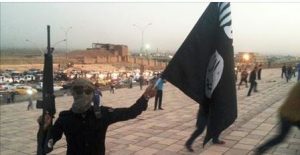 ISIS Tells Jihadists To Attack U.S. Gun Store Owners As Way To Acquire Firearms 05/07/17  If I was a gun dealer, I would start making safety plans because when ISIS puts out orders like this, action follows.
"ISIS is suggesting its jihadists attack gun shop owners who are closing their businesses at the end of the day as a means of acquiring firearms.
According to the latest issue of ISIS' Rumiyah magazine, PJ Media reported, the terror organization discussed different ways jihadists could get firearms in the United States and Europe.
In the U.S., "anything from a single-shot shotgun all the way up to a semi-automatic AR-15 rifle can be purchased at showrooms or through online sales – by way of private dealers – with no background checks, and without requiring either an ID or a gun license," ISIS states. "And with approximately 5,000 gun shows taking place annually within the United States, the acquisition of firearms becomes a very easy matter."
They include a picture of an unidentified gun show with the caption, "Gun conventions represent an easier means of arming oneself for an attack."
Hard Left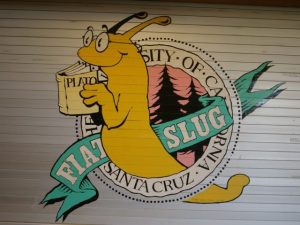 UC Santa Cruz Surrenders to 'Afrikan Students' — After They Attack Jews 05/05/17  The Hard Left activist are getting harder while the Hard Left in authority are getting weaker in the face of their activism.
Isaiah 3:4  And I will give children to be their princes, and babes shall rule over them.

"The University of California Santa Cruz has surrendered and agreed to the demands of the Afrikan Black Student Alliance (ABSA) after a three-day occupation of the publicly-funded school's administration building.

On Tuesday, the Afrikan Black Student Alliance also verbally attacked Jewish students on campus yelling anti-Semitic insults and expletives at them and defacing Israeli flags.

According to the Sentinel, Santa Cruz Hillel Director Sarah Cohen Domont said, "Our students were, on three separate instances, subjected to protesters yelling, (expletives and anti-Semitic insults) and one of our Israeli flags was torn down. The ABSA called for protesters to stand in solidarity with their Palestinian brothers and sisters."

The Sentinel reported on other controversial aspects of the students' occupation. One example was the fact that the occupiers refused to speak to local media, and reportedly verbally harassed and threatened press for "trespassing" on property they had "reclaimed."
George Soros battles $10B lawsuit, familiar charges of wielding political influence 05/0517  I have said this many times before that I think he is one of the most evil men in world. Whatever is evil he flocks to and supports.
I hope this will help bring down his evil empire. He is old now, and it would be wonderful if he died in poverty. There is an interesting video on this page which explains the investigation of Soros and why it matters.

Proverbs 23:5  Wilt thou set thine eyes upon that which is not? for riches certainly make themselves wings; they fly away as an eagle toward heaven.

"A $10 billion suit against George Soros accuses the self-styled humanitarian of meddling in the politics of a poor African country in order to settle his own scores, a charge the billionaire's critics say reflects his longtime modus operandi.
The 86-year-old investor, who controls a web of international nonprofits in addition to his vast financial empire, used his sway with the government of Guinea to freeze Israeli company BSG Resources out of the West African nation's lucrative iron ore mining contracts, according to the suit filed last month in New York Federal Court by BSG Resources.
"Soros was motivated solely by malice, as there was no economic interest he had in Guinea," BSGR alleges in court papers."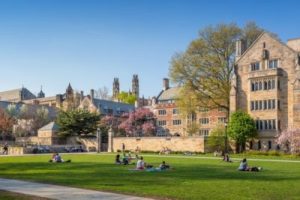 16% of Yale students are outright fascists, support restrictions on speech 05/06/17  What is really significant about this finding is how a small percentage of students can intimidate an entire college. The authorities of these colleges are pitifully weak-minded and have no power to stand up to these Fascists.
"The results of the poll show that 16 percent of Yale's elite students support "having speech codes to regulate speech for students and faculty" and 72 percent oppose such limitations on speech.
Yale students also support intellectual diversity by wide margins.
Over 80 percent of Yale's undergrads agree with this statement: "Yale should always do its best to promote intellectual diversity and free speech by allowing a wide range of people with differing views and opinions to speak on campus."
Just 5 percent of Yale's students think, "Yale should forbid people from speaking on campus who have controversial views and opinions on issues like politics, race, religion or gender."
However, this meager 5 percent of students appears to be limiting academic discourse. Over 40 percent of the students at Yale admit they are "not comfortable" expressing their opinions in class on issues ranging from politics to race to gender. Over half of Yale's students say they feel "intimidated" about voicing their opinions in class."
Hard Left/ Transgendered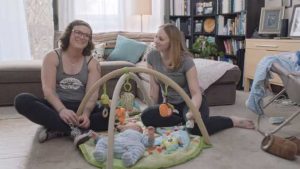 Dove 'Real Moms' Commercial Features Father Who Identifies as Mother 05/06/17  Just an update on the latest Hard Left delusion. There appears to be no end to this. God has given them over to their delusions.
"A recently-released commercial from the popular personal hygiene company Dove, which centers on the lives of "real moms," includes a father who identifies as the co-mother of his child.
"Meet #RealMoms whose diverse parenting styles shatter stereotypes about motherhood and prove that there are no rules about how to be a parent today," a description of advertisement, released on April 6, reads.
Mothers from various vocational backgrounds share their personal thoughts about parenting in the nearly two-minute production, from a cattle rancher to a dance instructor to a rock climber. Included in the mix is a man named Shea, who identifies as a woman. He explains that both he and his wife are the biological parents of their infant son."
World War 3/ Iran/ North Korea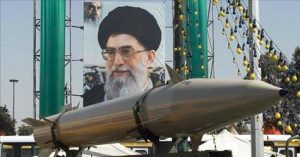 Pentagon eyes Iran-North Korea military connection 05/05/17  It does appear that Iran and North Korea are married. What a marriage! This is right out of hell. The future of both countries are destruction by the Lord.
"When Iran attempted to launch a cruise missile from a "midget" submarine earlier this week, Pentagon officials saw more evidence of North Korean influence in the Islamic Republic – with intelligence reports saying the submarine was based on a Pyongyang design, the same type that sank a South Korean warship in 2010.
According to U.S. defense officials, Iran was attempting to launch a Jask-2 cruise missile underwater for the first time, but the launch failed. Nonproliferation experts have long suspected North Korea and Iran are sharing expertise when it comes to their rogue missile programs.
"The very first missiles we saw in Iran were simply copies of North Korean missiles," said Jeffrey Lewis, a missile proliferation expert at the Middlebury Institute of International Studies at Monterey. "Over the years, we've seen photographs of North Korean and Iranian officials in each other's countries, and we've seen all kinds of common hardware."
ProLife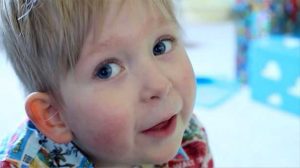 Mother of Miracle Boy Born With Two Percent of Brain Combats Killing of Unborn Disabled Children" 05/06/17  What a nice story in the midst of the medical death culture.
"Wall had been advised months into her 2012 pregnancy that her son had spina bifida, chromosome abnormalities and hydrocephalus. As he was not expected to survive, doctors recommended an abortion—again and again.
"We were offered termination five times," Rob Wall recalled in the documentary "The Boy Without a Brain." "It was never an option for us. To me, we wanted to give Noah that chance of life."
The couple did, however, make funeral arrangements, but on March 6, 2012, Noah was born—alive. His parents were thankful to hear his first cry.
Noah was paralyzed from the chest down and required surgery for a large hole in his back. He also had only two percent brain tissue—the rest being filled with cerebrospinal fluid (CSF), which required the implantation of a drain.
But as time went by, Noah progressed like other toddlers—talking and singing and smiling, and defying the odds.
At age five, doctors are stunned to find that Noah's brain has grown substantially and is nearly fully functional. He can count, read and is currently attending school."

Matthew 11:12  And from the days of John the Baptist until now the kingdom of heaven suffereth violence, and the violent take it by force.