Planned Parenthood to Preschoolers: 'Genitals Don't Make You a Boy or Girl'
Verse of the Day
Genesis 5:1,2 This is the book of the generations of Adam. In the day that God created man, in the likeness of God made he him; Male and female created he them;

Commentary
Notice how this genderless madness is being focused on young children, in an attempt to indoctrinate the next generation into the Hard Left agenda. This is delusional insanity, brought to your children by the nation's largest abortion provider, and we know how much they care about children! (Sarcasm intended.)
May the Holy God of Israel bless and protect you.
Revelation 22:17 And the Spirit and the bride say, Come. And let him that heareth say, Come. And let him that is athirst come. And whosoever will, let him take the water of life freely.
Transgendered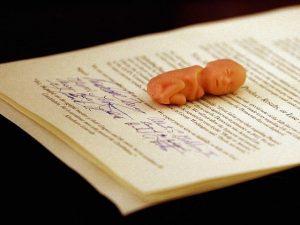 Planned Parenthood to Preschoolers: 'Genitals Don't Make You a Boy or Girl' 08/05/17
"Planned Parenthood's new guidelines concerning preschoolers and gender identity instruct parents to teach, "Your genitals don't make you a boy or a girl."
The taxpayer-funded abortion vendor, which also receives federal grants for providing sex education in public schools, tells parents of young children how to handle their curiosity about their genitals and why boys' genitals are different from those of girls:
'While the most simple answer is that girls have vulvas and boys have penises/testicles, that answer isn't true for every boy and girl. Boy, girl, man, and woman are words that describe gender identity, and some people with the gender identities "boy" or "man" have vulvas, and some with the gender identity "girl" or "woman" have penises/testicles. Your genitals don't make you a boy or a girl.
You can say that most girls have vulvas and most boys have penises/testicles. You may want to emphasize that it doesn't matter too much what parts someone has — that doesn't tell you much about them. But you can make that decision based on your values and how you plan to talk with your kid about gender as they grow up.'"
Hard Left/ Homosexuality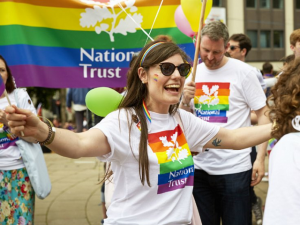 Cultural Marxism': National Trust U-Turns on Mandatory Gay Pride Badge Enforcement 08/06/17  Ordinary people around the world are rising up against the globalist, elite agenda and that is good for us all. Throughout the Western world, ordinary citizens are crying, "Enough," and pulling back from the agenda into which they're trying to force us because that agenda is evil and satanic, and it will destroy life as we've known it. Thank God for that!
"Britain's National Trust has backed down on a controversial policy which saw volunteers banished to behind-the-scenes roles if they refused to wear gay pride apparel after public outcry, and reports of membership cancellations.
The U-turn came after volunteers at the 17th Century Felbrigg Hall, a stately home in Norfolk, had been ordered to wear rainbow-flag coloured National Trust badges to coincide with the organisation's 'Prejudice and Pride' season celebrating the 50th anniversary of the partial decriminalisation of homosexuality in the United Kingdom.
A number of volunteers refused, and after reportedly hundreds of National Trust supporters cancelled their memberships and the story gained traction in the national press the organisation has now said wearing the badges will no longer be mandatory."
Miscellaneous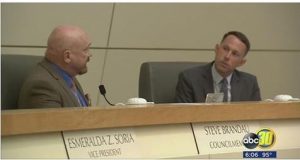 Toxic waste from U.S. pot farms alarms experts 08/06/17  This article shows the state of American society, which is trying so hard to deal with the effects of broken hearts that drug use to self-medicate is running rampant. The problems we're encountering from this are spilling over into other sectors, even the environment. This is what happens to a nation that has forgotten God.
"Pollution from illegal marijuana farms deep in California's national forests is far worse than previously thought, and has turned thousands of acres into waste dumps so toxic that simply touching plants has landed law enforcement officers in the hospital.
The volume of banned or restricted pesticides and illegally applied fertilizers in the woods dwarfs estimates by the U.S. Forest Service in 2014, when a top enforcement official testified that the pollution was threatening forest land in California and other states.
California accounts for more than 90 percent of illegal U.S. marijuana farming, with much of it exported to other states from thousands of sites hidden deep inside forested federal land, and more on private property, law enforcement officials said. The state is still developing a licensing system for growers even though legal retail sales of the drug will begin next year, and medical use has been allowed for decades…
According to unpublished data seen by Reuters, Gabriel, who has visited more than 100 sites in California and is widely considered the top expert on toxics at marijuana farms, calculated that federal land in California contains 731,000 pounds of solid fertilizer, 491,000 ounces of concentrated liquid fertilizer and 200,000 ounces of toxic pesticides…
The most toxic sites cost as much as $100,000 to clean up, leaving taxpayers with a bill that could reach $100 million or more in California alone.
"These places aren't safe to go into," said state Assemblyman Jim Wood, who has pushed for cleanup funding."
As the World Has Done to Israel – Venezuela
Venezuela quells attack on military base, two killed 08/06/17  Venezuela has been at the forefront of supporting the Palestinians against Israel and now judgment appears to be coming upon them. They are collapsing financially, and now with an election that the population believes is bogus, forces are trying to overthrow the government.
"Venezuelan authorities quelled an attack on a military base near the city of Valencia by soldiers and armed civilians on Sunday, killing two of them in a dramatic escalation of unrest in the protest-convulsed South American nation.
The pre-dawn raid coincided with a video circulated on social media showing more than a dozen men in military uniform announcing an uprising to restore constitutional order following the creation of a pro-government legislative superbody on Friday, condemned internationally as a power grab by President Nicolas Maduro.
The assault highlighted the growing volatility of the OPEC member state after four months of sustained anti-government protests in which some 120 people have been killed. The opposition has denounced Maduro for dragging Venezuela toward dictatorship and has appealed to the military for help."
World War 3/ North Korea
North Korea threatens to 'end the US' as it is given tough UN sanctions 08/06/17  War is coming, but when is a matter of speculation. We need to pray that God intervenes and delays it.
"The warning, that was delivered through Kim Jong-un's state-controlled media, was issued after America flew two supersonic bombers over the Korean peninsula last month.
But it was issued as the UN Security Council voted to pass a resolution that banned North Korean exports and limited investments in the country.
US ambassador to the UN, Nikki Haley, called the move the most stringent set of sanctions on any country in a generation'.
The sanctions were imposed after North Korea test fired to intercontinental ballistic missles in July, claiming they had the ability to hit the US mainland.
But referring to the US fly past, the KCNA said: 'The day the DPRK is provoked means the end of the US.'
It is one of a series of inflammatory messages in the media including another in the Rodong Sinmun newspaper this week that declared Donald Trump was sitting on the 'knife edge of life and death'.
The UK ambassador to the UN, Matthew Rycroft, said this week that Kim's nuclear ambitions could be 'catastrophic for the world.'"
World War 3/ North Korea/ Iran
North Korea's 'No. 2' official strengthens ties with Iran as UN hits Pyongyang with new sanctions 08/06/17  War appears to be coming, with another axis of evil forming between Iran and North Korea.
"Amid new international sanctions, North Korea's "No. 2" official embarked on a 10-day visit to Iran, a move that could result in the two sides expanding their ties.
Iran's official IRNA news agency reported Kim Yong Nam, chairman of the Supreme Assembly of North Korea, arrived Thursday for the weekend inauguration ceremony for Iranian President Hassan Rouhani.
But given the head of North Korea's parliament is expected to stay for 10 days in Iran, the trip is being seen as a front for other purposes, including expanding military cooperation. At the same time, Pyongyang is looking for ways to counter sanctions and to boost the hard currency for the dynastic regime led by Kim Jong Un."
Hard Left/ Immigration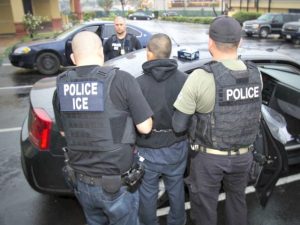 California Bans ICE Agents from State Labor Offices to Protect illegal Workers 08/06/17
"California Labor Commissioner Julie Su has ordered state employees to prevent Immigration and Customs Enforcement (ICE) agents from entering the department's offices without a warrant.
According to the Sacramento Bee, Su issued the directive last month, ostensibly to protect illegal aliens reporting employee abuse at the hands of employers.
One Democrat Assemblyman from San Francisco is pushing it one step, further the Bee reports, proposing a law to limit ICE accesses to workplaces:
"The atmosphere of fear created by Trump and ICE's expanded dragnet hurt all California workers," said Assemblyman David Chiu, D-San Francisco, who sponsored the bill that would restrict immigration enforcement at workplaces. "We have to do everything we can to fight back, and it's great to see our labor commissioner taking a stand against the small minority of unscrupulous employers who are illegally retaliating against their employees."
ICE has denied claims that its agents have attended Labor Commission hearings, however. Spokeswoman Virginia Kice told the UK Independent that it had found no evidence to corroborate the rumors and reports on which Su's directive is based."
Israel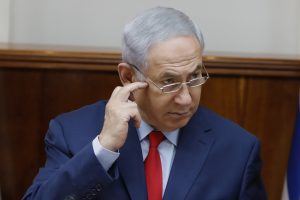 Prime Minister Netanyahu's Allies Come to His Public Defense 08/06/17
"Fearing the collapse of Israel's delicate governing coalition, allies of embattled Prime Minister Benjamin Netanyahu on Sunday came out in his defense after a former aide agreed to turn state witness in twin police corruption probes.
"I trust the PM 100%," Miri Regev, culture minister and member of Mr. Netanyahu's right-wing Likud party told reporters Sunday. "The media and the opposition are doing everything to topple the right, to topple Netanyahu."
Although Mr. Netanyahu denies any wrongdoing—and has labeled the monthslong police investigations a witch hunt to force him from power—the pressure on the prime minister has continued to build. Mr. Netanyahu was dealt a significant blow Friday when Ari Harow, former head of the prime minister's bureau, became a state witness into allegations of bribery and fraud.
There would be "no witness agreement, if there is nothing" serious to investigate, Yoaz Hendel, chair of the Institute for Zionist Strategies, a right-of-center think tank, and a former spokesperson for Mr. Netanyahu, said Sunday of the cases against his former boss. "Ari is game changing."
Israeli investigators offered Mr. Netanyahu's former aide a deal to become a witness after police in February, recommended indicting Mr. Harow on charges of fraud, breach of trust, bribery and money laundering. He is accused of using his public role to benefit his private consulting business. The investigation into Mr. Harow was launched separate from those into Mr. Netanyahu.
As part of the deal to become state witness, Mr. Harow agreed to confess to the charges and to serve six months community service with a fine of 700,000 Israeli shekel ($193,000), police said. An Israeli court also issued an order banning further publication of Mr. Harow's involvement in the investigation…
An indictment for corruption wouldn't legally obligate Mr. Netanyahu to resign but is bound to unleash calls across Israel's political spectrum for the prime minister to step down."
Science: Image of the Beast
Rise of the machines 08/05/17  This is another symptom of the breakdown of American society, and of the consequences of liberal policies over the years – with abortion decimating the next generation of workers and broken hearts causing record numbers to turn to alcohol and drugs.
"The workers of the first shift had just finished their morning cigarettes and settled into place when one last car pulled into the factory parking lot, driving past an American flag and a "now hiring" sign. Out came two men, who opened up the trunk, and then out came four cardboard boxes labeled "fragile."
"We've got the robots," one of the men said…
In factory after American factory, the surrender of the industrial age to the age of automation continues at a record pace. The transformation is decades along, its primary reasons well-established: a search for cost-cutting and efficiency.
But as one factory in Wisconsin is showing, the forces driving automation can evolve — for reasons having to do with the condition of the American workforce. The robots were coming in not to replace humans, and not just as a way to modernize, but also because reliable humans had become so hard to find. It was part of a labor shortage spreading across America, one that economists said is stemming from so many things at once. A low unemployment rate. The retirement of baby boomers. A younger generation that doesn't want factory jobs. And, more and more, a workforce in declining health: because of alcohol, because of despair and depression, because of a spike in the use of opioids and other drugs.
In earlier decades, companies would have responded to such a shortage by either giving up on expansion hopes or boosting wages until they filled their positions. But now, they had another option. Robots had become more affordable. No longer did machines require six-figure investments; they could be purchased for $30,000, or even leased at an hourly rate. As a result, a new generation of robots was winding up on the floors of small- and medium-size companies that had previously depended only on the workers who lived just beyond their doors. Companies now could pick between two versions of the American worker — humans and robots."

Proverbs 22:6  Train up a child in the way he should go: and when he is old, he will not depart from it.