Putin Warns of World War 3
Verse of the Day
Isaiah 25:8  He will swallow up death in victory; and the Lord God will wipe away tears from off all faces; and the rebuke of his people shall he take away from off all the earth: for the Lord hath spoken it.
Commentary
Tensions are growing across the globe and the outbreak of war seems to be just a matter of time. Both Russia and China are warning about war and preparing for it, but the West doesn't seem to take the warnings seriously. It's as if Western leaders are deliberately trying to provoke Putin, and Obama seems bent on inviting problems with both Russia and China.
There are several articles below which address this move toward war, and the explicit warnings that it's coming. Be sure to see the video about Putin, below, where he warns once again and states that journalists in the West aren't covering the subject. We know that all of the mainstream media is owned by only a few large corporations and that it is increasingly controlled so that we aren't getting the true picture.
War eventually will come, and that's why it's more important than ever to stay focused on the return of Jesus Christ. We need to do all we can to reach the lost while there's still time, and pray for an outpouring of God's Spirit.
May the Holy God of Israel bless and protect you.
Mark 13:7  And when ye shall hear of wars and rumours of wars, be ye not troubled: for such things must needs be; but the end shall not be yet.
World War 3
Putin Warns of World War 3  07/10/16  This is a very serious look at Putin warning that we are on the verge of WW3. I warn and warn on this blog that the war is very close and Putin it making it very clear that the war is coming soon.
"Alex Jones breaks down the Western mainstream media cover-up of Vladimir Putin's recent dire warning to journalists. The Russian president met with foreign press at the conclusion of the Saint Petersburg International Economic Forum on June 17th, and left no one in any doubt that the world is headed down a course which could lead to nuclear war.
The growing tension between East and West is especially worrisome in light of the general public's departure from political awareness and its inability to survive outside of the government system."
NATO fears crippling Russian attack 07/09/16  Europe is ready for God's judgment and Russia just might be God's rod of judgment. It appears that Russia now has all that it needs to defeat the West.
Russia just might end up as Europe's dominant power with the US defeated and driven back to America. There is no doubt that Putin is not bluffing and he is ready for war.
"Sandwiched between Russia's highly militarized Kaliningrad exclave and Belarus, strategists dub the idyllic stretch of countryside the Suwalki Gap.
They warn it is the Achilles' heel of NATO's eastern flank: its capture would amputate the alliance's three Baltic members and so shatter its credibility.
Fears that Russia could attempt an attack surged after Moscow's 2014 annexation of Crimea from Ukraine, a move which sent East-West relations to their lowest point since the Cold War.
NATO's biggest ever war games in Eastern Europe — June's Anaconda maneuvers in Poland — focused partly on defending the Gap, amid what one analyst dubbed "sophisticated" and "intimidating" exercises in Kaliningrad and Belarus.
"Russia could take over the Baltic states faster than we would be able to defend them," the commander of US ground forces in Europe, General Ben Hodges, admitted to Germany's Die Zeit weekly.
A Rand Corporation war games report issues the same stark warning: "The longest it has taken Russian forces to reach the outskirts of the Estonian and/or Latvian capitals of Tallinn and Riga, respectively, is 60 hours."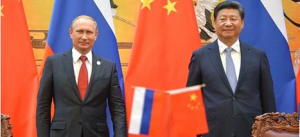 China to US: We're Ready to Fight If Needed and Russia Has Our Back 07/10/16  This a very sobering article about China being ready for war with America. The confrontation between China and the US will come to a head next week when the International Court is expected to rule against China and what it is doing in the South China Sea.
If the US uses warships in the South China Sea, China will view this as an act of war. Russia is ready for war and so is China. Because of its sin, America is ripe for judgment.
"Beijing should be ready to "let the US pay a cost it cannot stand if it intervenes in the South China Sea dispute by force," an editorial in a Chinese state-run paper warned on Tuesday — less than a week before the International Court at The Hague (ICH) is set to rule on a territorial disagreement between China and the Philippines.
"China hopes disputes can be resolved by talks," wrote the Global Times, "but it must be prepared for any military confrontation. This is common sense in international relations."
The dispute is over an island chain in the South China Sea, the Spratlys, and the maritime rights to the waters surrounding them. At the heart of the issue is sovereignty, with both China and the Philippines claiming territorial control.
In June of 2015, China announced that the artificial island chain it had been constructing in the South China Sea — in disregard of territorial claims by other Southeast Asian nations such as Vietnam, Taiwan, and Malaysia — would be completed within days. In the year that's followed, the country has built military buildings, ports, and airstrips on the connected atolls."
Hard Left
Russia's Newest Law: No Evangelizing Outside of Church 07/10/16  This is the goal of the Hard Left in America: to silence the Church and box in speaking about the Lord into a church building. If they can, they will move to destroy all church buildings and imprison all who speak the gospel. They want to bring about much the same treatment that happens in Muslim countries. They will claim that the gospel is hate speech.
Russia is leading the way, and I am sure this will inspire the wicked in America. Right now, we have the First Amendment, but lets see how long it lasts with so many reprobates in power. Wow, this all is coming down so fast.
Romans 1:16  For I am not ashamed of the gospel of Christ: for it is the power of God unto salvation to every one that believeth; to the Jew first, and also to the Greek.

"This week, Russian President Vladimir Putin approved a package of anti-terrorism laws that usher in tighter restrictions on missionary activity and evangelism.
Despite prayers and protests from religious leaders and human rights advocates, the Kremlin announced Putin's approval yesterday. The amendments, including laws against sharing faith in homes, online, or anywhere but recognized church buildings, go into effect July 20.
Though opponents to the new measures hope to eventually appeal in court or elect legislators to amend them, they have begun to prepare their communities for life under the new rules, reported Forum 18 News Service, a Christian outlet reporting on the region."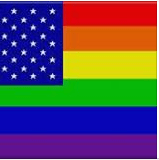 Massachusetts GOP governor signs transgender rights bill 07/10/16  A "Republican" governor signed this bill. This state is now a dangerous place for Christians to live. If you completely go along with the Hard Left agenda, you can live there, but if you stand up for the truth the state will move to destroy you.
See my teaching on what happens when the state legislates sin:
Homosexuality vs God's Holiness

"Republican Gov. Charlie Baker signed a bill into law Friday guaranteeing that transgender people can use restrooms and locker rooms that correspond with their gender identities.
Baker said no one should be discriminated against in Massachusetts because of their identity. Massachusetts becomes the first state this year to enact such a transgender rights bill.
Baker said the new law also includes language to address public safety concerns that were raised by critics of the measure.
The law instructs the state attorney general to advise law enforcement on how to deal with anyone who claims gender identity for an "improper purpose." It also requires the Massachusetts Commission Against Discrimination to create guidelines to help businesses comply with the law.
The Democrat-controlled House and Senate both easily approved a final version of the bill Thursday.
In signing the bill, Baker came full circle from his previous opposition to the proposal, which he derided as the "bathroom bill" during his unsuccessful 2010 campaign against then- Gov. Deval Patrick, a Democrat."
Hard Left in the Military/ Transgendered
Pentagon's transgender policy steamrolls religious liberty 07/10/16  God is using Obama to test the mettle of Christians in America, So far we have failed, just like we failed to stand in the name of Jesus against all of the wicked issues promoted in the last 50 years. The Church just rolled over, and look at the state of the nation and military.
The military will be unfit for normal people as the sexually-perverted will take advantage and turn the female showers etc, into hunting grounds. The once-great US military will be turned into a rabble with no direction and will be easily used by the Hard Left as an army of occupation that hates Christians.
This is not far away as lawlessness is taking over America and the military. It is right before your eyes and almost every day I am reporting on this as the danger is growing exponentially. It is as if there is a noose around our necks that is getting pulled tighter and tighter every day. The Hard Left wants to destroy us.
"It's an understatement to say that this raises serious religious liberty concerns," said Chaplain Ron Crews, executive director of Chaplain Alliance for Religious Liberty.
"The Department of Defense must ensure a service member is not forced to violate his or her conscience and that doctors and nurses who hold to a biblical view of human sexuality can serve in today's military," he said.
The official on the conference call acknowledged "mixed genitalia" will be present in military bathrooms, showers and barracks because service members will be in various stages of change in their sexual identity.
"Americans need to know the extreme implications of this policy," Crews said. "Do we want our sons and daughters to be forced to share showers and sleeping spaces in a 'mixed genitalia' environment with no recourse for objections of conscience?"
Israel and the Middle East War
Analysis: Southern border as explosive as ever 07/09/16  This article is just an update to the potential war between Israel and Hamas.
"Today, Hamas's situation has not changed much. It remains largely isolated, with few regional friends. The Hamas political wing struggles to accept Shi'ite Iran's demands of loyalty, fearing this will isolate it further from the Sunni powers. The armed wing is less concerned with sectarian politics; it needs money and weapons from Tehran.
Meanwhile, Gaza's economy, held hostage by Hamas, continues on course for collapse.
Despite the similarities between then and now, a great deal has changed since July 8, 2014, on both sides of the border. In Gaza, Hamas is working to replenish its rocket stockpiles, through its local arms production industry, while trying to come up with new ways of overwhelming Israel's Iron Dome air defense batteries, which proved so effective in the last war. One way Hamas hopes to achieve this is by focusing its short-range rocket and mortar fire in more accurate strikes on southern Israeli communities and IDF staging areas."
Earthquakes and Volcanoes
West Coast and Midwest Earthquake Unrest — East coast on watch 07/09/16  Dutch Sinse is the very best with earthquake information.
"This midwest earthquake activity is a result of greater seismic unrest occurring to the West at the border of California + Nevada, as well as off the coast of Oregon. All three locations, Oregon, California, and Oklahoma have been struck by Mid-M4.0 range earthquakes."
Financial Armageddon
China: G-20 Must Fix 'Grim' Global Economy 07/10/16  I've posted this article to keep you updated on the state of the world economy. Nothing has improved and all the nations continue the downward spiral.
James 5:1 Go to now, ye rich men, weep and howl for your miseries that shall come upon you. Your riches are corrupted, and your garments are motheaten. Your gold and silver is cankered; and the rust of them shall be a witness against you, and shall eat your flesh as it were fire. Ye have heaped treasure together for the last days.

"The global economic situation is grim and major economies must lead the way in tackling problems including sluggish growth and weak trade, China's trade minister Gao Hucheng said on Saturday.
Gao made the remarks at the start of a two-day meeting of trade ministers from G-20 economies in Shanghai, as uncertainty hangs over the outlook for a slow-growing global economy now beset by post-Brexit reverberations.
The global economic recovery remained "complicated and grim," Gao said.
"Global trade is dithering, international investment has yet to recover to levels before the financial crisis, the global economy has yet to find the propulsion for strong and sustainable growth.
"In the current circumstances, the international community expects the G-20 to show leadership in resolving the prominent problems we are facing and inject impetus for recovery and growth," he said."

Isaiah 42:13  The Lord shall go forth as a mighty man, he shall stir up jealousy like a man of war: he shall cry, yea, roar; he shall prevail against his enemies.