Ratcliffe Declassifies Docs Revealing Brennan Briefed Barack Obama on Hillary Clinton's Plan to 'Stir Up' a Scandal Between Trump, Russia
Verse of the Day
1 John 2:17 And the world passeth away, and the lust thereof: but he that doeth the will of God abideth for ever.
Commentary
We all knew that B. Hussein was behind all the Russian false information against the President. Is anything going to happen these criminals? Will they be held accountable for all these crimes? I long to see justice and these pack of seditionists perp walked into federal prison.
Looking for the Blessed Hope, the glorious coming of Jesus Christ for his believers!
Revelation 11:15 And the seventh angel sounded; and there were great voices in heaven, saying, The kingdoms of this world are become the kingdoms of our Lord, and of his Christ; and he shall reign for ever and ever.
THE TRUTH ABOUT RUSSIAN-GATE
"DNI John Ratcliffe declassified documents on Tuesday revealing former CIA Director John Brennan briefed Barack Obama on Hillary Clinton's plot to 'stir up' a scandal to tie Trump to Russia in order to distract from her email scandal ahead of the 2016 election.
This declassification comes after Ratcliffe released a Russian intel assessment in which he asserted that Hillary Clinton hatched the Russia hoax in order to pin the DNC 'hacking' on President Trump."
PRESIDENT TELLS THE TRUTH ABOUT DEEP STATE!!!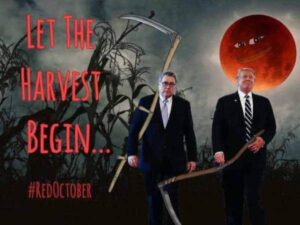 In Case You Missed It: President Trump Went On an EPIC Tweet Storm Last Night — Crooked Obama, Pelosi and Deep State Prime Targets"
I thoroughly enjoyed reading all his tweets. Everyone of them was full of truth and need to be said! We need all deep state crimes out in the open and prosecuted! He even went after AG Barr for being so slow.
"After his 72 hour bout with the China Coronavirus President Trump was back in the White House on Tuesday and ready to start swinging.
The President took aim at anything that moved. Last night's tweetstorm was Incredible! Trump took aim at lying hack Chris Wallace: Chris Wallace was a total JOKE. Protected Joe all night long. He's no Mike!!!"
MAJOR FALSE FLAG INCIDENT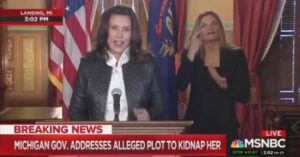 "Suspect Charged in Gretchen Whitmer Kidnap Plot Had Anarchist Flag, Hates Police"
I don't believe this for one second. Antifa and BLM are running wild and where is the FBI? This is a joke. They are six misfits the left is using for propaganda! One of them was a big anarchist which is exactly what Antifa represents, yet they are labeled right-wing terrorists!
There thousands upon thousands of BLM and Antifa terrorists burning down cities and this is the best the FBI could come up with! What a joke this is. This is yet another reason why Director Wrey should be fired from the FBI. If this is the best they can do, the FBI is nothing but a leftist tool. Did AG Barr know of this? Where is the Attorney General's press conference with 100s of BLM and Antifa leaders arrested? This is a sad joke. The FBI now is so untrustworthy, I would not be surprised they acted as "agent provocateurs" to setup these misfits! The President needs to fire Director Wrey and get someone like General Flynn to lead the FBI.
Agent provocateur: A person who commits or who acts to entice another person to commit an illegal or rash act or falsely implicate them in partaking in an illegal act, so as to ruin the reputation or entice legal action against the target or a group they belong to.
"The FBI announced on Thursday during a press conference that it thwarted a plot by a so-called "right-wing militia" to kidnap and kill Michigan Governor Gretchen Whitmer and overthrow the state government.
US Attorney Andrew Birge said the anarchists were planning to kidnap Whitmer from her vacation home before the Nov. election.

The FBI became aware of the plot through discussions on social media in early 2020, however they decided to pull the trigger today (interesting timing). The six men spent months practicing their plot with other militia members. Adam Fox wanted to try Whitmer for "treason" according to law enforcement.
Whitmer immediately blamed the plot on President Trump telling the Proud Boys to "stand back and stand by." "Hate groups heard the president's words as a rallying cry, as a call to action," Whitmer said."
BIDEN AND LITTLE GIRLS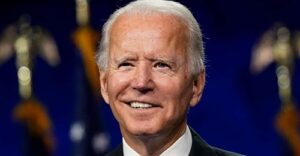 "Biden raises eyebrows after telling 'these beautiful young ladies' he wants to 'see them dancing when they're four years older'
"
Biden's problem with little girls has been evident for decades. There are numerous pictures of him rubbing them and sniffing their hair, plus all sorts of reports about him with women. He is a real sicko which is all coming out.
"Joe Biden has been raising eyebrows again with remarks he made to a group of "beautiful young ladies" during a campaign stop in Miami.
He then spotted a gathering of young girls to the side. Cell phone footage from another angle of Biden's remarks shows who the former VP was addressing, which appeared to be two young girls sitting off to the side. These are the young girls that Biden wants to see dance in 4 years. Yikes"
HARD LEFT TEACHERS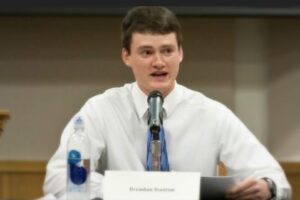 "Sixth Grade Teacher Brendan Stanton Caught on Video Abusing a Student for Defending Trump — Then Lies to Parent About it (VIDEO)"
This is an excellent reason to keep your children out of the public schools and home school them.
"Sixth grade teacher Brendan Stanton, a middle school teacher at Perry G. Keithley Middle School was recently caught on video belittling a student of his for admiring President Donald Trump.
Stanton went on a rant about the president to sixth graders. When a mother complained to him, he lied and misled her about what happened. Unfortunately for Brandon Stanton the mother recorded the incident earlier on her cell phone. This is child abuse. And Brendan Stanton got caught. He shouldn't be in teaching."