Reality check: gender diversity is driven by a top-down ideological movement
                        Verse of the Day
Isaiah 66:4 I also will choose their delusions, and will bring their fears upon them; because when I called, none did answer; when I spake, they did not hear: but they did evil before mine eyes, and chose that in which I delighted not.
Commentary
I've posted just two articles because they are very important. Both  should be read completely. The first article gives an excellent analysis of where the Hard Left ideology is heading – right toward us at full speed. All of the warning signs are blaring that the church is in great danger, just as in 1934 the Jews were in great danger in Germany. Does the church care anymore about anything? Do we care about our freedoms, our churches, our families? Or are we overcome with fear of man to act? Have we lost the fear of God and his holiness?
What is it going to take, if anything, to have the church rise up in prayer, crying out to God?
May the Holy God of Israel bless and protect you.
John 8:32 And ye shall know the truth, and the truth shall make you free
Hard Left – Insane Delusion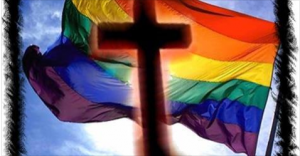 Reality check: gender diversity is driven by a top-down ideological movement 06/09/16  This is yet another fantastic article that you MUST read! It lays out where the reprobate mind is heading. This is a long article but well worth the read.

The only thing missing is the spiritual connection that these reprobates are God's judgment on a culture that knew God and then turned from him. The reprobates are in the process of turning America into hell.
Where is the church? Hello church are you living in reality? The Hard Left is setting things up to destroy YOU. All the signs are flashing and blaring, while God is telling us what is coming, What is wrong with God's people!!!
There is a spiritual monster staring right at us. It is the same type of Nazi monster that stared at the Jews and then devoured them. They loath, despise and hate us with murder in their hearts, and they are being released all across America in positions of power.
The "Handwriting is on the wall" for the church in America.
Psalm 9:17  The wicked shall be turned into hell, and all the nations that forget God.

"The endgame for gender ideologues and their allies (feminist, Marxist, gay, lesbian, "gender-queer," and so forth) has nothing to do with bathrooms and everything to do with the things we cherish most: they are bent on dismantling the natural family, marginalizing or muzzling religious belief, particularly Christianity, and exalting personal "will" and autonomy above everything (except the state, of course). And there is no middle ground."
"Transgender activists—including now the U.S. Departments of Justice and Education—deny the reality that biological sex is intrinsically connected to male and female identity. But even verbal gymnastics cannot disguise the deep personal confusion that abides within the transgender narrative.
A recent NPR story, for example, reported on a study of "transgender men who get pregnant" (biological women who masculinize their bodies and identify as male). The story began by offering the perspective of a 29-year-old transgender "man" who delivered a child: "Pregnancy and childbirth were very male experiences for me…When I birthed my children, I was born into fatherhood."
Reality? No. Delusional thinking. Reality tells us this person is, and always has been, female; because she is a woman, she was able to conceive and carry a child, to give birth and became a mother—and her feeling-based "male identity" can't change the reality that she's a mom, not a dad. Her situation is tragic, and she needs our compassion. It's a false kindness, however, to affirm her fantasy. And it's just plain crazy for the government to insist, under penalty of law (e.g., New York City's gender identity regulations) that the rest of society must jettison the truth and become bit players in the transgender person's delusional script.
And yet here we are, still fumbling for the simple, clear words (or maybe the courage) to persuade our fellow citizens that it's not bigotry to insist on the truth—that a woman can't "be" a man or a father, ever, and that even the strongest feelings and the best surgeons can only mask that reality, not change it.
Of course, the same applies to men who want to "be" women; similarly, two men or two women cannot have a marriage, in reality (no matter what human law erroneously decrees), because the truth about marriage is that it occurs only between a man and a woman, Justice Kennedy notwithstanding."
Hard Left/ Christianity at War URGENT!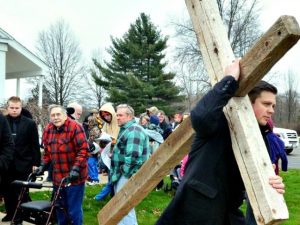 Evangelicals Are 'Paranoid' to Fear Liberal Attacks on Religion 06/09/16  Finally what I've been writing about is out in the open. The Hard Left has won the war and the believers are in retreat. This article talks about the believers being paranoid and in fear.
This can be the churches finest hour!!! The barbarians are at the gates and now we must call out unto our Father in heaven for help. He will hear us, but why was this not done decades ago?
It is literally now or never. The secular media sees what is coming. The reprobates have no problem with killing millions of us. The numbers don't matter to them. Look what they did in China, Russia, Nazi Germany and so many other countries. We are out of time and the end-game is in front of our eyes. Very soon the price to pay for the Lord, in America, is going to be blood.
As I write this anger is rising in me for the hirelings in the pulpits. While the battle was raging for the babies in the womb, where were they? When the battle was raging for marriage, where were they? Where are they warning about the dangers of Islam? Now the God-haters are in nearly full power, and they have us in their sights.
The religious game of the American church is almost over and God is going to use the reprobates to test our mettle. If you remember nothing else that I wrote remember this: the Hard Left hates us as much as the Nazis hated the Jews, and you know what they did to the Jews.
Your life must be radically altered to devote time for crying out to the Lord in prayer.
Ezekiel 9:4-5  And the LORD said unto him, Go through the midst of the city, through the midst of Jerusalem, and set a mark upon the foreheads of the men that sigh and that cry for all the abominations that be done in the midst thereof. And to the others he said in mine hearing, Go ye after him through the city, and smite: let not your eye spare, neither have ye pity:

"A recent piece by the Associated Press notes that the cultural influence of conservative Christians in the United States has waned in the last decade, making them feel "alienated" and "anxious."
In her essay, AP writer Rachel Zoll says that Evangelicals believe that they have been "steadily pushed to the sidelines of American life" and feel "steamrolled" and "misunderstood."
Many evangelicals fear that liberals want to "seal their cultural victory by silencing the church," the piece declares, which liberals call "paranoid."
The odd thing is, that it is often the liberals themselves who say they intend to capitalize on their advantage to silence Christians.
In a recent online post, a noted Harvard Law professor told his fellow liberals to press their advantage to strike conservative Christians while they are down. He even went so far as to suggest that liberals treat Christians like war criminals.
The 70-year-old professor Mark Tushnet wrote that the culture wars are over and the victorious Left should treat conservative Christians the way the allies treated Germany and Japan after World War II, offering no quarter or clemency.
Since "they lost, we won," Tushnet declared, it is time to abandon defensive positions and unabashedly take up "aggressively liberal positions," because they will no longer meet resistance, especially after the death of Supreme Court Justice Antonin Scalia.
"For liberals," Tushnet wrote, "the question now is how to deal with the losers in the culture wars. That's mostly a question of tactics. My own judgment is that taking a hard line ('You lost, live with it') is better than trying to accommodate the losers."
"Trying to be nice to the losers didn't work well after the Civil War, nor after Brown," he noted, whereas "taking a hard line seemed to work reasonably well in Germany and Japan after 1945."
Yet if conservative Christians are "paranoid" to assert that they are under attack, perhaps they have reason to be. They have had abortion and then same-sex marriage foisted on them as a radicalized Supreme Court has bulldozed the democratic process and coerced the entire nation to follow the will of a 5-4 majority of unelected officials.
At a recent prayer breakfast in Washington DC, high-ranking Vatican Cardinal Robert Sarah decried an "insidious war" against Christians taking place in the United States under the guise of tolerance.
While other countries face "merciless beheadings," "bombings of churches" and "torching of orphanages," in the United States Christians face an "equally damaging, yet more hidden" form of religious persecution, warned the African prelate serving as the prefect of the Vatican Congregation for Divine Worship.
Sarah (whose name is pronounced Sar-AH and not like the English girl's name) said that in America, "Political leaders, lobby groups and mass media seek to neutralize and depersonalize the conscience of Christians so as to dissolve them in a fluid society without religion and without God."
By doing this, he said, they are carrying out "the will of the Evil One."
"The legalization of same-sex marriage, the obligation to accept contraception within healthcare programs, and even 'bathroom bills' that allow men to use the women's restrooms and locker rooms … Should not a biological man use the men's restroom? How simpler can that concept be?" he asked.
The prelate lamented the loss of a sense of right and wrong in the country and increasing hostility toward those who believe in faith and family.
"All manner of immorality is not only accepted and tolerated today in advanced societies but even promoted as a social good," Sarah said. "The result is hostility to Christians, and, increasingly, religious persecution."
"I encourage you to truly make use of the freedom willed by your founding fathers, lest you lose it," the cardinal said.
If evangelicals are "paranoid" to fear attacks on Christianity in America, at least they are in good company."

John 18:37 Pilate therefore said unto him, Art thou a king then? Jesus answered, Thou sayest that I am a king. To this end was I born, and for this cause came I into the world, that I should bear witness unto the truth. Every one that is of the truth heareth my voice