SAUDIS Launch Massive WAR GAME with 20 Nations
–      

Verse of the Day
Matthew 24:6 And ye shall hear of wars and rumours of wars: see that ye be not troubled: for all these things must come to pass, but the end is not yet. (7) For nation shall rise against nation, and kingdom against kingdom: and there shall be famines, and pestilences, and earthquakes, in divers places.

Commentary
There are plenty events happening about the buildup to World War 3. I will keep you posted on the cutting edge of these events. It is coming very fast, and if you are going to work for the Lord now is the time. Based on the events, it really does look like that Syria is going to ignite the war. It is also highly likely that it could soon spread to the use of nuclear weapons.
Always stay close to the Lord and never take you eyes off the coming of the Lord Jesus for His bride: you!
Revelation 22:20 He which testifieth these things saith, Surely I come quickly. Amen. Even so, come, Lord Jesus.
May the Holy God of Israel bless and protect you.
The Road World War 3
SAUDIS Launch Massive WAR GAME with 20 Nations  I held back posting this for a few days to verify that it is true. The war games are true, but I am not sure that it is 350,000 soldiers. Some of the estimates are 150,000. This is taking place in NE Saudi Arabia which is very close to Syria. It is very possible that this coalition will attack Syria from the south and Turkey from the north. The big question which remains is if this does happen, what will Russia do? Russia could be overwhelmed by vastly superior firepower! Putin has ALREADY said he would use nukes! This could fast turn into a nuclear war. This is heading toward an all-out Sunni – Shiite civil war. If all of this is true, it could start this Spring.
Revelation 22:20 He which testifieth these things saith, Surely I come quickly. Amen. Even so, come, Lord Jesus.
Saudi Arabia launches military exercise with 20 nations  This page also has videos available to watch. This article backs up the video, above, about the massive Arab war maneuvers in north east Saudi Arabia, very close to the Syrian border. I am still not sure of its size as reports range from 150,000 to 350,000.

This is a Sunni army and it could be ready to attack Syria. We are definitely looking at the potential of WW3. Iran is not going to back down, as it is on a mission to conquer the Middle East and have all Muslims become Shiites. The big question is what is Russia going to do?

(CNN) "Saudi Arabia launched a massive military exercise that will include troops from 20 nations, state media reported Monday.
The drill, dubbed North Thunder, involves Arab and Muslim countries, according to the Saudi Press Agency. It's taking place in King Khalid Military City in northeastern Saudi Arabia.

The news agency did not provide much information on what the exercise entails but called it "the largest in the region's history." The agency said it will involve air, sea and land forces.

In addition to Saudi Arabia, other participating nations include Jordan, Bahrain, Senegal, Oman, Qatar, United Arab Emirates, Sudan, Kuwait, the Maldives, Morocco, Pakistan, Chad, Tunisia, Comoro Islands, Djibouti, Malaysia, Egypt, Mauritania and Mauritius.

"North Thunder drills represent a clear message that the Kingdom of Saudi Arabia and its brothers and friends of the participating countries stand united to confront all challenges and maintain peace and stability in the region," the agency said.

The announcement comes two months after Saudi Arabia said it will form a coalition of 34 nations to fight terrorism.

Saudi Arabia is part of a group striking ISIS militants in Syria, but its involvement in that U.S.-led campaign appears to be drawing down."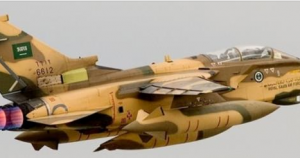 Desert Stretch: Saudi Arabia's Ambitious Military Operations  This is a great article full of good information about what is happening with Saudi Arabia and the coming war. This is part of keeping you on the cutting edge of prophetic related information.
"Exercise in the northern region. Dubbed North Thunder, the exercise, described as "the largest military manoeuvers in the region's history," is being conducted out of the Saudi military city of Hafr al-Batin, near the Iraqi and Kuwaiti borders. Forces from twenty Arab, Muslim-majority, and "friendly" nations are taking part, from Egypt and Pakistan to Mauritania and Mauritius.

A report in the English-language daily Arab News quoted unnamed military experts as saying the next threat to the Gulf states will likely come in this region "after Iran demographically occupies Iraq and uses that country as its military arm to meddle in the affairs of neighboring countries and drain Gulf states' resources."

One analyst said the three main goals of the exercise were "to protect the joint security of the Gulf, Arab and Islamic states, increase combat readiness and coordinate joint operations between participating forces."

The list of countries taking part is interesting in that Egypt and Pakistan both declined a Saudi request last year to become militarily involved in Yemen. Also involved is Oman, which has recently avoided open expressions of diplomatic support for Riyadh, although its participation may derive from its involvement in the Gulf Cooperation Council's standing Peninsula Shield force."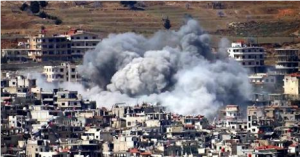 Earthquakes of the Middle East  This articles gives an excellent overview of what is happening in the Middle East as it barrels towards WW3.
"The Middle East is experiencing tectonic and dramatic changes that are shaping its landscape into unexpected realities. Russia engaged its forces to defend the crumbling Alawite regime.

Since the beginning of the Russian military intervention in late September, the Assad regime together with his strategic allies have succeeded not only to stabilize the regime but to regain lost strategic positions. Iraq today is struggling in its quest for self-identity.

A year and a half after the Islamic State (IS) stormed Mosul and almost cut Iraq in half, Iraq is trying to recover and retake territory lost to Abu Bakr el Baghdadi, the leader of the Islamic State. The Islamic State, under attack by the Russians and the Western military coalition led by the United States, is feeling the crunch.

Thousands of its fighters have been killed or incapacitated by the air raids. Five years after the ousting of President Mubarak, and following the Islamist Mohamed Morsi's short presidency,

Egypt under Field-Marshall Sisi is fighting to regain stability. Never in its modern history did Egypt have such tumultuous and unraveling events."
As the EU Has Done to Israel
Europe Collapsing As Migrant Invasion Doubles  
Proverbs 28:5 Evil men understand not judgment: but they that seek the LORD understand all things.
As Europe continues to interfere with God's plan for Israel, the doors for the Muslim invasion are wide open. Europe is starting to break apart under the weight of this massive Muslim invasion. There is no hope for Europe as it has gone beyond the point of no return.
"Europe Collapsing As Migrant Invasion Doubles
Bubbling on the back burner of global public consciousness sits nothing less than an orchestrated full scale invasion of cultures."
Jerusalem Watch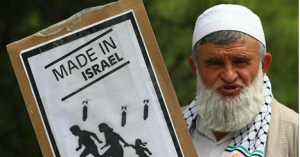 Turkish Foundation Launches Anti-Israel 'Stand With Jerusalem' Campaign  Once again, Jerusalem and the Temple Mount are at the center of the Muslims' attention. They just can't stand that Jerusalem is in the hands of the Israelis. Eventually, all of Islam is going to unite to try and destroy Israel, kill the Jews, and conquer Jerusalem. This will be the end of Islam as we know it, as the Lord God of Israel destroys this invasion!
"A Turkish foundation has launched a public photo exhibition on the Istanbul Metro in a bid to raise awareness of "Jerusalem and the plight of its Palestinian residents."

The exhibition, entitled "Dear Passenger, Please Stand Up and Look at Jerusalem" is meant to draw the Turkish people's attention "to the oppression and injustice that take place in Jerusalem," said Sabah Addin Yagit, deputy director of Our Heritage Foundation. "We wish to draw attention to Jerusalem and al-Aqsa Mosque."
As America Has Done to Israel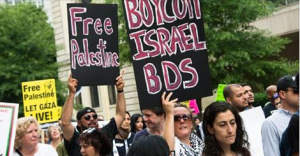 Florida Senate, in Huge Majority Vote, Outlaws State Business with Entities that Boycott Israel  I like to honor all the states as they stand against the Hard Left Israeli haters. May the entire nation coalesce for Israel.
"Florida's Senate, by a vote of 112-2, on Wednesday passed a bill banning the state of Florida from conducting business with corporate entities participating in the anti-Israel Boycott, Divestment and Sanctions (BDS) movement.

Bill 86, which passed through both houses of the Legislature, will soon go to Governor Rick Scott's desk.

The legislation requires "the State Board of Administration to identify all companies that are boycotting Israel or are engaged in a boycott of Israel in which the public fund owns direct or indirect holdings by a specified date; requiring the public fund to create and maintain the Scrutinized Companies that Boycott Israel List that names all such companies; prohibiting a state agency or local governmental entity from contracting for goods and services that exceed a specified amount if the company has been placed on the Scrutinized Companies that Boycott Israel List."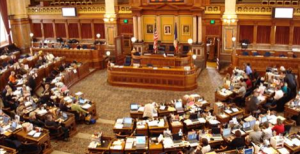 Iowa Votes to Block State Funds from Boycotting Israel  May God bless the State of Iowa!
"A bill passed on Tuesday by the Iowa House of Representatives – 70-24, with six abstentions – would prohibit state agencies from investing in or contracting with companies that have publicly boycotted Israel, the Des Moines Register reported.

Since 2005, several Palestinian political groups and unions have been urging companies and government agencies to join the Boycott, Divestment and Sanctions (BDS) movement against Israel.

Republican Rep. Quentin Stanerson said that no U.S. companies are currently boycotting Israel, according to the Register; however, Democratic Rep. Dennis Cohoon, who served on the three-person subcommittee for the bill, said the bill was important nonetheless and that it was better to act preemptively should the issue become a threat."
Hard Left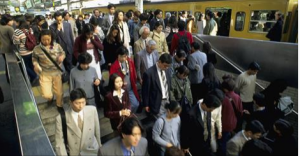 Japan's population declines for first time since 1920s – official census  Japan, along with ALL the Western- thinking Hard Left nations are dying. Japan is leading the way. The Japanese refuse to have children and they have a high abortion rate. They love money rather than family, which is in violation of God's word. This results in the slow but steady destruction of this society.
Japan is doomed to die of old age. As they refuse to have children the population continues to grow older and thus, the national debt grows. This is because of all the expense to care for the elderly! There are not enough young people to fill the jobs and buy what is needed to keep the economy going. 
The Japanese are very racist and will not allow immigration. I believe their immigration rate is the lowest in the world. All of this adds up to a dying culture. God does not really have to judge Japan, but just let it go and the nation will die a slow but sure death.
This also is happening in Europe and America. In Europe, God is judging it with Muslims. As the European society is dying off, God is fulling the void with Muslims. By sheer numbers, Europe will become Islamic in the future. The Europeans kill their babies and violate God's Word at every turn, so their punishment is Muslims. There is awful bloodshed coming to Europe as the Muslims move to take over.  This can't be stopped, as it is so clear that the Lord has judged Europe for its wickedness and rebellion against Him.
Revelation 16:7 And I heard another out of the altar say, Even so, Lord God Almighty, true and righteous are thy judgments.
"Japan's population has fallen by nearly one million, according to new statistics – the first decline since official census records began in the 1920s.

The country lost 947,345 people – more than the population of San Francisco – between 2010 and 2015.
Why have young people in Japan stopped having sex?
Read more

The decline of 0.7% to 127.1 million has been predicted by the government annually but the new statistics confirm the trend.

It is an indication that as the nation gets older, and people have fewer babies at a later age, a demographic crisis is looming.

According to the United Nations, Japan's population is likely to shrink to 83 million by 2100, with 35% of them older than 65."
Matthew 24:27 For as the lightning cometh out of the east, and shineth even unto the west; so shall also the coming of the Son of man be.