The Born Ultimatum
Verse of the Day 
Hosea 4:1 Hear the word of the LORD, ye children of Israel: for the LORD hath a controversy with the inhabitants of the land, because there is no truth, nor mercy, nor knowledge of God in the land. (2) By swearing, and lying, and killing, and stealing, and committing adultery, they break out, and blood toucheth blood.
Commentary
There is a fierce battle going on right now in America over the lives of the babies in the womb plus new born and infanticide. A murdering spirit is being loosed on America with NO end to bloodshed. If this spirit of the French Revolution is not beaten back and bottled up, the result will be massive bloodshed in America.
This murdering spirit is ultimately aimed at the real believers because the Hard Left reprobates hate us to the degree the Nazis did the Jews.This is now life or death for the nation.
Proverbs 6:1619 These six things doth the LORD hate: yea, seven are an abomination unto him: A proud look, a lying tongue, and hands that shed innocent blood, An heart that deviseth wicked imaginations, feet that be swift in running to mischief, A false witness that speaketh lies, and he that soweth discord among brethren.

Battle Over Infanticide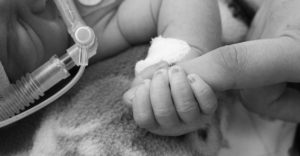 "The Born Ultimatum"
""This is legal, that we trust women with their choices, and those decisions are very personal and need to be made in concert with their health care provider," said House Speaker Mitzi Johnson (D) during a press event Wednesday. Republicans fiercely disagreed, fighting with amendment after amendment to stop the Left from hurting its most vulnerable. For hours, conservatives fought back, trying to introduce language on anything pro-life — parental notification, pain-capable bans, abortion clinic safety standards and state inspections, and mandatory ultrasounds – all to no avail.

By nightfall, the Vermont House voted 104-40 to follow down New York's dark path. Now, Rep. Carl Rosenquist (R) said somberly, "the most unrepresented person or thing in the world, or here in Vermont anyway, is a viable [baby] that has not yet been born."
Pro Life in America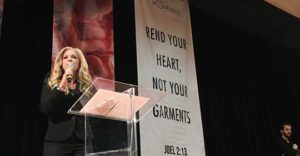 "Day of Mourning:" thousands show opposition to infanticide" This was great as people humbled themselves before the Lord because of legalized infanticide. I hope this leads to a nation wide movement to an outpouring of the Holy Spirit!
Proverbs 1:23 Turn you at my reproof: behold, I will pour out my spirit unto you, I will make known my words unto you.
"Thousands of people donning black clothing prayed, prostrated and proclaimed their opposition to abortion — and New York's recently-signed Reproductive Health Act — during a "Day of Mourning" event at the Empire State Plaza Convention Center on Saturday afternoon.

The event, which featured a series of Christian speakers and anti-abortion advocates who spoke in between musical intervals, was organized in opposition to the law signed in January by Gov. Andrew Cuomo.

Opponents of the Reproductive Health Act argue that it expands access and allows late-term abortions. The event's speakers painted the issue as a moral crisis facing the nation, and called on Christians of all denominations to protest outside of abortion clinics, or "killing centers", as they were described by Elizabeth Johnston, a pro-life advocate and the event's main speaker."
Hardening of the Baby Killers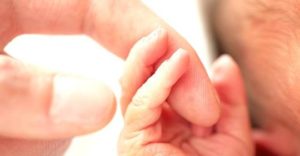 "Worse Than New York: Radical Abortion Law Will Make Illinois the 'Abortion Capital of America'" It appears that America is dividing up just like before the Civil War. There were slaves states and Free states while now it is Infanticide states and pro life states.
"The bills would do the following:
Repeal a 1975 law that includes criminal penalties for doctors who perform abortions.
Legalize abortions up until the moment of birth.
Eliminate all restrictions on where abortions are performed.
Require all private health insurance policies to cover abortion (even churches and other religious organizations).
Eliminate any restrictions on where abortions can be performed.

The law also allows non-physicians to perform surgical and medical abortions. It repeals laws that allow husbands to block their wives from aborting their child, eliminates requirements to investigate fetal or maternal deaths resulting from abortion, and allows minors to receive abortions without ever having to notify their parents."
Pedophiles Among Us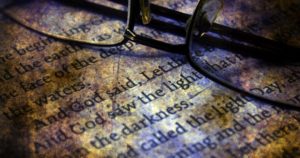 "Church Pedophiles & Child Sex Trafficking Nests Intersect by The Thousands" This is a very difficult article to read because its about children being molested within various churches. It is shocking and sad that this happening to children.
We all have to do our job making sure that our children and grandchildren are safe from the pedophiles.
"Do not turn a blind eye. Pedophilia goes far beyond the walls of the church, and spreads much like the plague, infesting local communities and infiltrating daycares, schools, and foster care, while many remain protected by local community leaders and officials.

Child sex trafficking and church pedophiles are rampant, and the lists being disseminated by churches across the country, pointing to pedophile priests and clergy, most of which have long been deceased, is a swift way to clean their hands of it, with false transparency.

What they don't want people to know, is just how far this truly reaches, and the fact that teachers, attorneys, police officers, sheriffs, politicians, and even judges are in their "pedophile family," making sure their secrets are safe, rather than the victims."
Hard Left Openly Targeting White Christian Male Children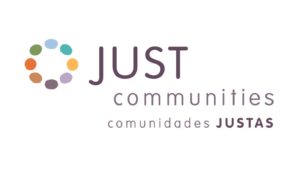 "PARENTS SUE TO FIGHT ANTI-WHITE, ANTI-MALE, ANTI-CHRISTIAN, COMMUNIST INDOCTRINATION IN CALIFORNIA"This is the mindset that has taken over California. These Anarchist/Communists want to destroy America and especially white males. Step by step they are doing it until they succeed or we stop them. They are taking the fight to us.
Proverbs 1:23 Turn you at my reproof: behold, I will pour out my spirit unto you, I will make known my words unto you.
"The group's lawyer, Eric Early, calls the curriculum used in the district "radical, discriminatory, and illegal." In a letter to the district's counsel last September he wrote that "[t]eachers, parents and students have confidentially expressed their concerns that … [the] discriminatory curriculum has led to increased racial animosity toward Caucasian teachers and students."

Just Communities (its full name is Just Communities Central Coast) has a contract with the Santa Barbara Unified School District to indoctrinate young people into believing that America today is a manifestly immoral, cruel country in which white people routinely oppress non-whites, men oppress women, Christians oppress non-Christians, heterosexuals oppress gays, and the wealthy oppress the poor."
Image of the Beast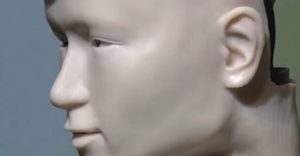 "Robot 'GOD': AI version of Buddhist deity to preach in Japanese temple"
This is a primitive and crude version of what the Image of the Beast is going to look like. We can see light at the end of the tunnel for the Image of the Beast! Notice this robot is referred to an AI God!
Revelation 13:14 And deceiveth them that dwell on the earth by the means of those miracles which he had power to do in the sight of the beast; saying to them that dwell on the earth, that they should make an image to the beast, which had the wound by a sword, and did live.(15) And he had power to give life unto the image of the beast, that the image of the beast should both speak, and cause that as many as would not worship the image of the beast should be killed.

"A JAPANESE robot has been created to preach the teachings of Buddha in colloquial language at the Kodaiji Temple in the ancient city of Kyoto.

The humanoid robot is modeled after Kannon Bodhisattva, the Buddhist Goddess of Mercy. The robot's name is Mindar and it gave its first speech on the Heart Sutra, a key scripture in Buddhist teaching. The Japan Times reported that the teachings spoken by the robot offer a path to "overcome all fear, destroy all wrong perceptions and realise perfect nirvana."
Pakistan vs India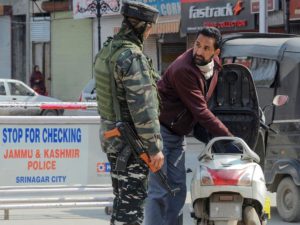 "Mass panic in Kashmir as India-Pakistan war hysteria grows" There was a large Muslim terrorist attack in India that killed many people. This resulted in India mobilizing its army followed by Pakistan which has created fear that the two nations might go to war.
This is a hot spot to ignite a huge war which could lead to the use of nuclear weapons.
"Frequent movement of military jets and helicopters in Srinagar skies — an unusual development — added to speculation that the Indian Air Force (IAF) was conducting mock drills in the build up for a possible war with Pakistan.

"In view of the prevailing situation, it is impressed upon all the Chief Medical Officers to collect the available supplies of drugs, medicines, surgical disposable items and other allied items under rules for their districts(s) including district hospitals….tomorrow positively in the interest of patient care," an urgent order from Director of Health Services Kashmir read."
India vs Pakistan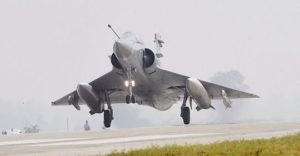 Nuclear-Armed India and Pakistan Face Off in Renewed Escalation This is very serious as both nations hate each other and they have nuclear weapons. This could quickly escalate to nuclear weapons because I don't think that Pakistan could stand up to India.
"It's the biggest escalation between South Asia's nuclear-armed rivals in decades and with a bitterly contested national election in India just weeks away, Prime Minister Narendra Modi was quick to exploit his military's air strikes on a terrorist camp inside Pakistan Tuesday.

Speaking to a huge, cheering crowd at an election rally in the state of Rajasthan, Modi twice stated that India was "in safe hands" and declared it a "glorious day," without explicitly mentioning the attack. India's fighter jets destroyed a major terrorist camp in Pakistan early Tuesday "in the face of imminent danger," Foreign Secretary Vijay Gokhale said in New Delhi. More than 300 people were killed in the air strikes on militant group Jaish-e-Mohammed"
Earthquake  and Volcano Update

"Earthquake ALERT: Large M7.0 event strikes"
This is a DutchSinse update.
He is always right on when it come to earthquakes.
Abba Father's International Fellowship- East Africa

Preaching in Kenya via Skype (more pictures from this event can be seen on the Abba Father Fellowship post )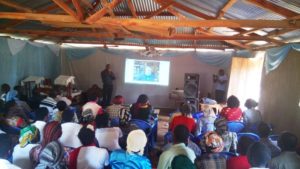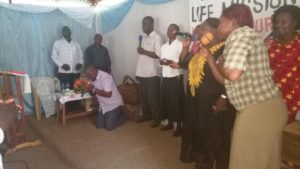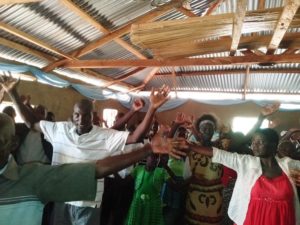 Revelation 22:20 He which testifieth these things saith, Surely I come quickly. Amen. Even so, come, Lord Jesus.
If you like our ministry, please consider making a donation to keep us going. May the Holy God of Israel bless you!