The Born Ultimatum
Verse of the Day 
Hosea 4:1 Hear the word of the LORD, ye children of Israel: for the LORD hath a controversy with the inhabitants of the land, because there is no truth, nor mercy, nor knowledge of God in the land. (2) By swearing, and lying, and killing, and stealing, and committing adultery, they break out, and blood toucheth blood.
Commentary
There is a fierce battle going on right now in America over the lives of the babies in the womb plus new born and infanticide. A murdering spirit is being loosed on America with NO end to bloodshed. If this spirit of the French Revolution is not beaten back and bottled up, the result will be massive bloodshed in America.
This murdering spirit is ultimately aimed at the real believers because the Hard Left reprobates hate us to the degree the Nazis did the Jews.This is now life or death for the nation.
Proverbs 6:1619 These six things doth the LORD hate: yea, seven are an abomination unto him: A proud look, a lying tongue, and hands that shed innocent blood, An heart that deviseth wicked imaginations, feet that be swift in running to mischief, A false witness that speaketh lies, and he that soweth discord among brethren.

Battle Over Infanticide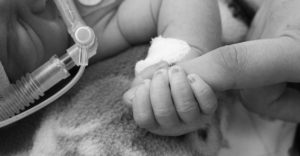 "The Born Ultimatum"
Pro Life in America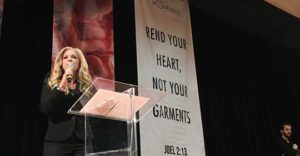 "Day of Mourning:" thousands show opposition to infanticide" This was great as people humbled themselves before the Lord because of legalized infanticide. I hope this leads to a nation wide movement to an outpouring of the Holy Spirit!
Earthquake  and Volcano Update

"Earthquake ALERT: Large M7.0 event strikes"
This is a DutchSinse update.
He is always right on when it come to earthquakes.