The Disaster of Turkey's Attempted Coup
Verse of the Day
Psalm 18:30  As for God, his way is perfect: the word of the Lord is tried: he is a buckler to all those that trust in him.

Commentary
For the last two days the news has been full of the attempted coup in Turkey. Many governments, including that of the United States, came out in support of the "democratically elected government" of President Erdogan, which since has regained control. Reprisals are now underway and proceeding with full force.
But this designation of a government "democratically elected" is a misnomer, something not surprising from our own government and media.  The situation is reminiscent of the government overthrow in Egypt a few years ago, when the Obama administration supported the Muslim Brotherhood, which also was a "democratically elected" government. But it was instituting harsh, repressive measures in an attempt to create a fully Islamic state, the same as Erdogan has been doing in Turkey. This was part of the reason for the attempted coup.

In 1923 Ataturk founded the modern, secular Turkish state. Under their Constitution, the role of the military is to ensure that it remains that way. There have been four coups in recent years before Erdogan, all with the goal of keeping the nation a secular, Turkish state, rather than an Islamic one. Recent purges of top leaders and crackdowns in various areas, along with deteriorating relations with Israel have marked Erdogan's time in power. When this coup attempt began, both Erdogan and mosques across the country called for people to flood the streets to stop the attempt, which says something about his power base.
The failure of this coup doesn't bode well either for Turkey's western alliances (remember, it is a NATO member) or for its future relationship with Israel. It also provides an opening for Islamic factions and groups such as ISIS. Things are deteriorating rapidly, and the failure of this coup is one more brick in the wall of instability and Muslim ascendancy in the Middle East.
May the Holy God of Israel bless and protect you.
Isaiah 42:13  The Lord shall go forth as a mighty man, he shall stir up jealousy like a man of war: he shall cry, yea, roar; he shall prevail against his enemies.
The Coming Middle East War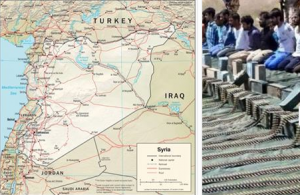 Turkey coup: President Erdogan rounds up thousands of soldiers and opponents, after clashes in Ankara and Istanbul that leave '165 dead' 07/16/16   The attempted coup already is being used as an excuse to institute harsher controls and more authoritarian measures. This will take Turkey deeper into the Islamic camp, and create more problems with Western nations, and probably with Israel as well.
"Turkish president Recep Tayyip Erdogan embarked on a revenge mission against the military plotters who had threatened his government and regional stability on Saturday, raising fears for the future of democracy in the region.
In an astonishing and at times brutal 13-and-a-half hours that at one point reduced Mr Erdogan to broadcasting to his nation via a mobile phone, street protests and military forces loyal to the Turkish leader suppressed the coup that left at least 265 dead.
In response, Mr Erdogan rounded up nearly 3,000 troops suspected of a part in the plot and issued arrest warrants for 2,745 judges in what was widely expected to mark the start of a purge of opposition forces.
"They will pay a heavy price for this," he warned, calling for the death penalty to be reintroduced.
"This uprising is a gift from God to us because this will be a reason to cleanse our army," the president said in response to the bloodiest challenge to his 13-year-rule."
Coup could've been 'positive development' for U.S. and allies  Notice how once again, the Obama administration has come out in support of an increasingly-Islamist government, referring to it as "democratically elected." While there may have been elections in Turkey in recent years, President Erdogan has become authoritative and moved toward crack-d0wns on his perceived enemies, instituting a harsh, repressive regime and moving Turkey away from a secular state toward a Muslim one.
"As an attempted military coup has apparently failed in America's NATO ally Turkey, one of the nation's top Middle East experts believed, had it succeeded, it could have hurt the jihadist cause and decreased tyranny.
As the coup was underway Friday night, Clare Lopez, the vice president for research and analysis at the Center for Security Policy, told WND, "It's still too early to tell, as fighting reportedly continues in downtown Ankara, but these would be positive developments indeed for the U.S., the West, and our allies in the region, most especially Israel, but also Egypt and Kurds around the Middle East."
She described a "potential for a possible return to the more secular, pro-Western Kemalist agenda of the 20th century. We could see Turkey turn away from support for HAMAS and the Muslim Brotherhood and on a course to possibly repair ties with Al-Sisi's Egypt and with Israel as well."
Kemalism was the founding ideology of the modern Turkish state, which embraced democracy and Westernization.
President Obama issued a statement supporting the elected but increasingly Islamist government of Turkish Prime Minister Recep Tayyip Erdoğan, just as he supported the government in Egypt when the military ousted its elected but Islamist regime.
Had the largely secular Turkish army succeeded in overthrowing the government it would not have been the first time the military seized control of national politics.
"Even as developments are still unfolding in Turkey, early indications are that what might be called the 'deep state' has reasserted its authority as defenders of the Turkish constitution, even as they did four times during the 20th century," said Lopez before the fate of the coup was known."
Hard Left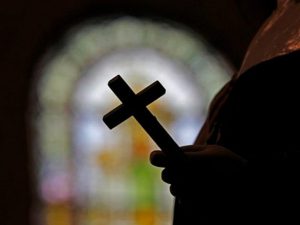 WashPo Attacks Christian Leaders as 'Enemies of Equality' 07/12/16  This is a very important article. Please make sure that you read it.
This is more of the Hard Left rhetoric demonizing anyone who stands for marriage between a man and woman. Notice how the word "enemy" is used. They really do see us their enemies; I want to emphasis this, TO THE HARD LEFT WE ARE THE ENEMY.
They are taking this fight to us and right into church buildings. There is no protection from them, just as their was not protection for the Jews from the Nazis.
"In a macabre hit piece, the Washington Post has launched a smear campaign against important Christian leaders who espouse Biblical morality on homosexuality, labeling them as "enemies of equality."
Employing hyperbolic, McCarthy-esque rhetoric, Post writer Jonathan Capehart actually states that there is a "vast right-wing conspiracy" out to deny gays in America their "humanity and dignity." Capehart goes on to say that there is a "conservative cabal actively working the levers of power to block their rights."
Mining material from the LGBT lobby group "Freedom for All Americans" (FFAA), Capehart says there has been a coordinated attack on LGBT persons under the guise of defense of religious liberty in America, such as "Indiana's so-called religious freedom law."
The FFAA created a chart, conveniently reprinted by the Post, blacklisting the Christian leaders most active in opposing same-sex marriage and affirming the rights of Americans to conscientious objection when asked to do something they consider morally wrong."
As America Has Done to Israel/ American Politics/ Israel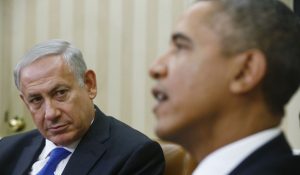 Obama admin. sent taxpayer money to campaign to oust Netanyahu 07/12/16  There is no end to the corruption of Obama and his government. The man truly is corrupt and is God's judgment on the nation. This comes to light on the heels of what Clinton did with purging her email files.
When Obama tampers with Israel like this, he brings God's judgment on himself.
"The State Department paid hundreds of thousands of dollars in taxpayers grants to an Israeli group that used the money to build a campaign to oust Prime Minister Benjamin Netanyahu in last year's Israeli parliamentary elections, a congressional investigation concluded Tuesday.
Some $350,000 was sent to OneVoice, ostensibly to support the group's efforts to back Israeli-Palestinian peace settlement negotiations. But OneVoice used the money to build a voter database, train activists and hire a political consulting firm with ties to President Obama's campaign — all of which set the stage for an anti-Netanyahu campaign, the Senate Permanent Subcommittee on Investigations said in a bipartisan staff report.
In one stunning finding, the subcommittee said OneVoice even told the State Department's top diplomat in Jerusalem of its plans in an email, but the official, Consul General Michael Ratney, claims never to have seen them.
He said he regularly deleted emails with large attachments — a striking violation of open-records laws for a department already reeling from former Secretary Hillary Clinton's handling of official government records."
World War 3
North Korea military threatens physical response against U.S. THAAD deployment 07/11/16  This shows the rising tension in Asia as both North Korea and China are warning of war with the US.
Something in Asia, Europe or the Middle East is going to trigger this war, which will be viewed as WW3.
"North Korea's military said on Monday it will take "physical response" to a move by the United States and South Korea to deploy the advanced THAAD missile defense system to the Korean peninsula to counter the threat from the North.
The United States and South Korea said on Friday that the Terminal High Altitude Area Defense (THAAD) anti-missile system will be used as defense against North Korea's growing nuclear and ballistic missile capabilities.
The announcement was the latest move by the allies against the North which conducted its fourth nuclear test this year and launched a long-range rocket, resulting in tough new U.N. sanctions and a series of bilateral sanctions against it.
"There will be physical response measures from us as soon as the location and time that the invasionary tool for U.S. world supremacy, THAAD, will be brought into South Korea," the North's military said in a statement."
Tribunal: No basis for China's vast South China Sea claims 07/12/16  China already has stated it will not abide by this decision and will use force against the US if necessary. What will China do? Will China back down or escalate the rhetoric and threaten war?
China is so far out on a limb that it is difficult to imagine them backing down. There are now so many high tension spots that could trigger WW3, and this is one of them.

"A tribunal ruled in a sweeping decision Tuesday that China has no legal basis for its vast claims in the South China Sea and had aggravated the seething regional dispute with its extensive construction of artificial islands that destroyed coral reefs and infringed on the Philippines' exclusive economic zone.
China immediately rejected the arbitration findings, and their impact remained unclear as there is no policing agency or mechanism to enforce them.
While the ruling cannot reverse China's actions, it still constitutes a rebuke, carrying with it the force of the international community's opinion. It also
gives heart to small countries in Asia that have helplessly chafed at China's expansionism, backed by its military and economic power."
China threatens to impose air defense zone on disputed area of South China Sea 07/13/16  This article shows how China has increased the pressure in the South China Sea. So far, China has not taken any aggressive action other than to issue warnings but remember, this is a hot spot to start WW3.
"China raised tensions in the South China Sea on Wednesday by threatening to declare an air defence identification zone (ADIZ) over disputed waters where a tribunal has quashed its legal claim.
The Permanent Court of Arbitration in The Hague ruled on Tuesday that China had "no legal basis" for its "nine-dash line", which lays claim to almost all of the South China Sea. After considering a case brought by the Philippines, the court ruled against China on virtually every substantive point.
President Xi Jingping responded by saying that China would "refuse to accept" the decision.
On Wednesday, Liu Zhenmin, the vice foreign minister, said: "If our security is being threatened, of course we have the right to demarcate a [air defence identification] zone."
If such an ADIZ were to be imposed, China would require all aircraft entering the designated airspace to identify themselves. China declared an ADIZ over disputed islands in the East China Sea in 2013, escalating tensions with the United States and Japan.
America then responded by sending two B52 bombers through the ADIZ, without identifying themselves to China."
Islam and the Koran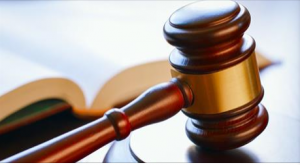 Pakistan: Christian sentenced to death without hearing evidence 07/11/16  Do we really want Muslims in America that believe in Sharia law? Things like this happen all the time in Pakistan and other Muslim countries. The Christians have little or no rights.
If Americans don't want God's law, then the Lord will send Sharia law as judgment.
"A judge in Pakistan's anti-terrorism court heard no hard evidence, yet sentenced a Christian school principal to death under the charges of blasphemy.
It happened ten days ago. The death sentence was handed down despite the fact that the judge was not permitted to hear the recording of the alleged blasphemy – for that itself would have been the same capital offense of blasphemy.
The death-row defendant, as reported by the Clarion Project, is Anjum Naz Sindhu, 65, principal of a private school named Locus Science that educated 20,000 Christian and Muslim students over the past 20 years."
Pro-Life
As Japan's population shrinks, bears and boars roam where schools and shrines once thrived 07/10/16  Japan has one of the highest abortion rates in the world. They don't want marriage and children, which violates God word. The result is that the population is aging and shrinking, so Japan is dying a slow but steady death. Japan has a very short time left before it collapses. It can't sustain its economy because there are so few young to keep it going. There are so many elderly that the cost of care is also destroying its economy.
Japan is doomed with no way to turn it around short of massive immigration. The Japanese are very racist and will not let immigrants into the country. From every way you look, Japan is doomed. It all starts with the refusal of the Japanese to have children. Europe also is going down this road heading towards the death of its culture.
"All across Japan, aging villages such as Hara-izumi have been quietly hollowing out for years, even as urban areas have continued to grow modestly. But like a creaky wooden roller coaster that slows at the top of the climb before plunging into a terrifying, steep descent, Japan's population crested around 2010 with 128 million people and has since lost about 900,000 residents, last year's census confirmed.
Now, the country has begun a white-knuckle ride in which it will shed about one-third of its population — 40 million people — by 2060, experts predict. In 30 years, 39% of Japan's population will be 65 or older.
If the United States experienced a similar population contraction, it would be like losing every single inhabitant of California, New York, Texas and Florida — more than 100 million people.
Though demographers have long anticipated the transformation Japan is now facing, the country only now seems to be sobering up to the epic metamorphosis at hand."
Financial Armageddon – Venezula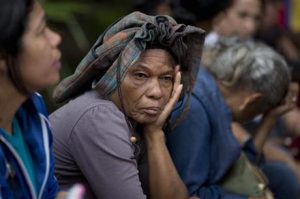 Life on the line in Venezuela as economic crisis worsens 07/12/16  This is the nation that joined Iran in its plans to destroy Israel. This is the nation that invited the Iranians to work together with them militarily. I warned years ago that Venezuela would face God's judgment and now it is here, as the nation is in total meltdown.
This can happen to America if we ever turn against Israel because America's sin and rebellion demand judgment, just like that now overcoming Venezuela.
"The people waiting for hours in front of the drugstore were dazed with heat and boredom when the gunmen arrived.
The robbers demanded a cellphone from a 25-year-old in black shorts. Instead of handing it over, Junior Perez took off toward the entrance to the pharmacy. Eight shots rang out, and he fell face down.
The dozens of shoppers in line were unmoved. They held their places as the gunmen went through Perez's pockets. They watched as thick ribbons of blood ran from the young man's head into the grooves of the tiled walkway. And when their turns came, each bought the two tubes of rationed toothpaste they were allowed.
"These days, you have to put the line above everything," said pharmacist Haide Mendoza, who was there that morning. "You make sure you get what you need, and you don't feel sorry for anyone."
As Venezuela's lines have grown longer and more dangerous, they have become not only the stage for everyday life, but a backdrop to death. More than two dozen people have been killed in line in the past 12 months, including a 4-year-old girl caught in gang crossfire. An 80-year-old woman was crushed to death when an orderly line of shoppers suddenly turned into a mob of looters — an increasingly common occurrence as Venezuela runs out of just about everything."

Jeremiah 51:31-33  One post shall run to meet another, and one messenger to meet another, to shew the king of Babylon that his city is taken at one end,
And that the passages are stopped, and the reeds they have burned with fire, and the men of war are affrighted.
For thus saith the Lord of hosts, the God of Israel; The daughter of Babylon is like a threshingfloor, it is time to thresh her: yet a little while, and the time of her harvest shall come