The Left Tries to Ban Christianity in Texas': Sudden Spate of Bills Exalts LGBTQ Ideology Over Rights of Christians
Verse of the Day
Psalm 33:12 Blessed is the nation whose God is the LORD; and the people whom he hath chosen for his own inheritance.
Commentary
The war between the Hard Left and Christians is way out in the open. There is no hiding it. This Texas legislation is all part of taking the fight to us. Always remember that the Hard Left with their reprobate mind loathe us. They will try everything to silence us and if that fails, they will resort to violence.
We need a revival for survival and now!
Proverbs 1:23 Turn you at my reproof: behold, I will pour out my spirit unto you, I will make known my words unto you.
Hard Left vs Christians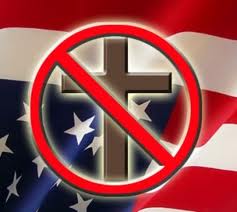 "'The Left Tries to Ban Christianity in Texas': Sudden Spate of Bills Exalts LGBTQ Ideology Over Rights of Christians"
"A possible showdown over religious freedom is coming to the Lone Star state where, as one conservative columnist puts it, the Left is trying "to ban Christianity in Texas."
Some conservative Texas pastors are speaking out against upcoming state bills that would add sexual orientation and gender identity to Texas discrimination laws. LGBTQ advocates say they'll enhance the rights of gay Texans.

"They want to ban Christianity in all but name. This continues a long line of thought first advocated by the Obama Administration, which sought to restrict the 'free exercise' clause of the First Amendment to a 'freedom of worship' standard. In other words, be a Christian in church on Sunday, but nowhere else," he says."
Israel vs Hezbollah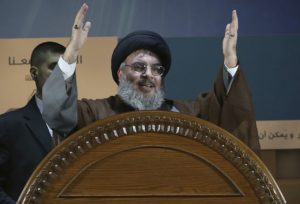 "Hezbollah leader warns Israel over attacks in Syria" What is happening by the Israeli attacks in Syria is Iran, Syria and Hezbollah all look pitifully weak in the Muslim world. Their failure to confront Israel has caused them to loose face which is horrible to the Muslims!
"The head of the militant Hezbollah group in Lebanon warned Israel late Saturday over its continued attacks in Syria, saying a miscalculation could drag the region into a war.

Hassan Nasrallah made the comment during a wide-ranging interview that lasted more than three hours with the Beirut-based Al-Mayadeen TV station.

Nasrallah said Iran, Syria and Hezbollah could "at any moment" decide to deal differently with Israel's actions in Syria and hinted that Tel Aviv might be a target."
Israel vs Hamas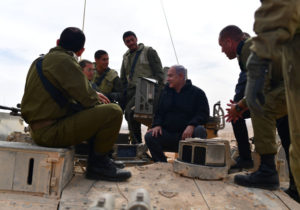 "Netanyahu to Hamas: 'If you escalate, the response will be destructive'"
This is an update about what is happening with Hamas.
"Prime Minister Benjamin Netanyahu warned Hamas not to escalate violence in Gaza, warning on Wednesday of a strong response if it does so.

"There may be someone in Gaza who thought they could raise their head," Netanyahu said during a visit to the Shizafon base in the south to observe a military maneuver. "I suggest that they understand that the response will be destructive and very painful, and we are ready for any scenario and escalation."
His comments came after sniper fire from Gaza lightly wounded an IDF officer along the Gaza border on Tuesday. The officer was struck by a bullet that hit his helmet. The IDF responded with tank fire on a Hamas observation post that killed one."
Hard Left Hard Ball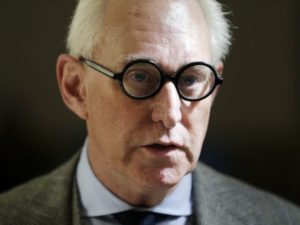 "Mueller Probe Arrests Roger Stone" This is war with the DC swamp, and they are vicious and want to destroy anyone connected to President Trump. I have no doubt Stone was framed. The next one will be Jerome Corsi. When is the President going to intervene and stop this witch hunt? This is like a war.
"Veteran political operative Roger Stone has been arrested in Florida, according to the office of the special counsel led by Robert Mueller.

A statement from special counsel spokesman Peter Carr reads: "The indictment, which was unsealed upon arrest, contains seven counts: one count of obstruction of an official proceeding, five counts of false statements, and one count of witness tampering."

CNN claims to have video in which FBI agents are heard pounding on the door of Stone's home in Fort Lauderdale, FL, this morning where he was arrested."
Hard Left Within All Institutions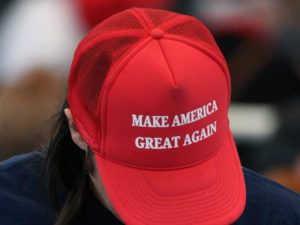 "Kentucky Bishop Blasts School Boys Who Wore MAGA Hats to Pro-Life March" There are Hard Left activists within the Catholics, and they are President Trump haters. The Lord is opening the cesspool of corruption in all areas of America. He is bringing it all to light! What a time we live in.
We need a revival for survival!
Proverbs 1:23 Turn you at my reproof: behold, I will pour out my spirit unto you, I will make known my words unto you.

"The Catholic bishop of Lexington, KY, has written a scathing essay denouncing the Covington Catholic students for wearing MAGA hats to this month's March for Life in Washington, D.C.

In his overtly partisan essay titled "Pro-Lifers Should Not Sport Slogans of President Who Denigrates and Endangers Immigrants," Bishop John Stowe, a Franciscan and pro-LGBT activist, said he was "ashamed that the actions of Kentucky Catholic high school students have become a contradiction of the very reverence for human life that the march is supposed to manifest."

While insisting that he does not wish to place the blame "entirely" on the boys for the media skirmish over the alleged "harassing" and "taunting" of a Native American activist, the bishop nonetheless takes the students to task for daring to wear a cap supporting U.S. president Donald Trump, who is guilty of "racist acts and a politics of hate."
Fighting the Hard Left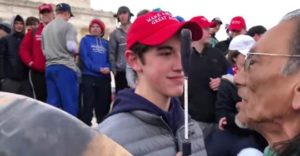 "SCOOP: 'Defamation Dream Team' of Five Law Firms Assembling to Take on Journalists, Media Outlets, and Celebrities Who Attacked Covington Kids"
This is wonderful news and I hope these kids become millionaires from this. We need to fight the Hard Left at all times and defeat them at every turn. We are not to give one inch to them!
We need revival for survival!
"A team of very high profile lawyers are joining together to fight for justice for the Covington Catholic High School students who were ruthlessly attacked by the media following a school trip to DC for the March for Life.

According to lawyer Robert Barnes, who is representing several of the families, the team will include at least five lawyers from five different law firms — all with a record of high profile civil cases."
Hard Left Communists on Campus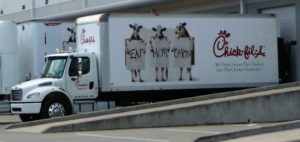 "Chick-fil-A slammed as 'white supremacist' 'capitalist cult'" As they gain more power, the reprobates are becoming more aggressive, so they openly attacking anyone or group connected with the Bible.
How is the university going to respond to this?
"An environmental group with Democratic socialist ties is calling on the University of Georgia to ban the popular restaurant Chick-fil-A from campus, calling it an "industrial, white supremacist, imperialist, capitalist cult."

Campus Reform reported Athens EarthStrike is targeting Chick-fil-A for its use of non-compostable packaging and unsustainably-sourced poultry, according to the student publication the Red & Black.

Some members of the environmental group also belong to the Athens Young Democratic Socialists of America student group. Athens EarthStike told Campus Reform the "capitalist cults" of Chick-fil-A and the Georgia poultry farms "as a whole exemplify violence."
Your Health News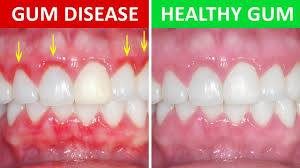 "New science details discovery of dental bacterial pathogen in brains of Alzheimer's patients" I've known for years that both gum and tooth decay can wreck havoc on our health, but there is a direct connection between gingivalis and Alzheimers!
Please at all cost take good care of your gums and teeth!
"New science uncovers how an unlikely culprit, Porphyromonas gingivalis (Pg) — the bacterium commonly associated with chronic gum disease — appears to drive Alzheimer's disease (AD) pathology.
Russia/Iran vs Israel

Russia warned Iran of imminent Israeli attack – TV7 Israel News (Video)
This is a great news source from Israel, and I will update with needed news coverage.
Zechariah 2:8 For thus saith the LORD of hosts; After the glory hath he sent me unto the nations which spoiled you: for he that toucheth you toucheth the apple (pupil) of his eye.
Pelosi Theorem!
I thought this theorem was excellent to help explain what is happening in DC, and why they act the way they they do.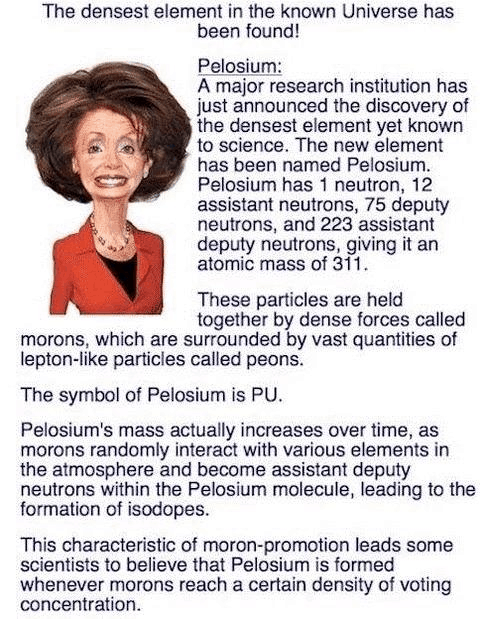 Honoring the Lord (Video)
"President Trump: Nothing is more powerful than God"
I really enjoyed this speech.
Psalm 33:12 Blessed is the nation whose God is the LORD; and the people whom he hath chosen for his own inheritance.
Welcome to New York State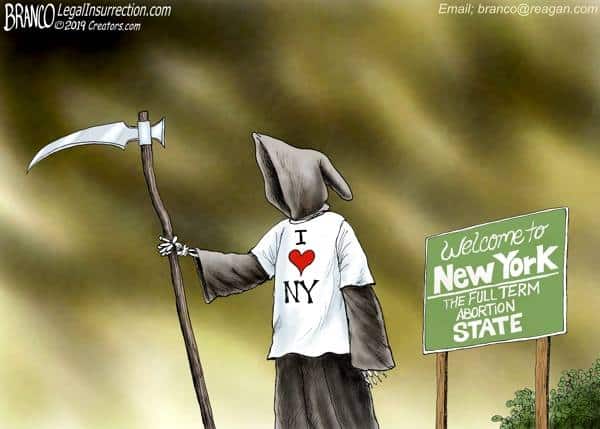 Abba Father's International Fellowship

Greetings Pastor Dave praise the name of the Lord and Jesus
 I am very thankfully for you hardworking and commitment for the Proverbs 1:23 Turn you at my reproof: behold, I will pour out my spirit unto you, I will make known my words unto you kingdom work.I am writing to inform you that these is the real testimony of what the lord is doing here in my church and the community as whole with evangelism  and distributions for the material for the last Trumphet ,i have reached the young, women, children with the message and every one loves it so much for the teachings are changing the lives of many people as they come to Jesus and and confess there sin,am happy to reach and report this type of work that Jesus is doing with material.
I am also requesting for additional material to be sent to me for the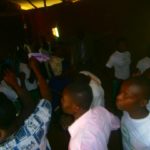 attached are the items you mentioned to be attached on the report and the picture of last distributions
Revelation 22:20 He which testifieth these things saith, Surely I come quickly. Amen. Even so, come, Lord Jesus.
If you like our ministry, please consider making a donation to keep us going. May the Holy God of Israel bless you!