The Left's Ultimate Plan Revealed
Verse of the Day
 Romans 5:12  Wherefore, as by one man sin entered into the world, and death by sin; and so death passed upon all men, for that all have sinned:
Commentary
I recently posted an article concerning a woman who wrote in the Huffington Post about preventing white males from voting for 20 years. The lead article is a great analysis of that previous article. If you are a white male, I highly suggest that you read this article.
The bottom line is that the Hard Left, and especially the feminists, blame the white males for every problem in the last 500 years! It is really more than white males. I believe they associate Christianity with the white males. The root of their hatred is Christianity.

To show how stupid this thinking is, Islam has terrorized the world up until about 1820 and is now at it again, but that does not matter to the Hard Left. The Japanese inflicted incredible destruction in Asia but that did not matter. The Chinese through Communism murdered 100 million of their own people. Recently in Rwanda, two groups fought and in one month 1,000,000 were murdered. Every group has a sin nature and can inflict great damage, but for some reason with the Hard Left it is the dreaded white male. There is no doubt that the Hard Left and especially the feminists, both male and female, are a direct danger to white males. They are openly at war with us.
May the Holy God of Israel bless and protect you.
Romans 6:23 For the wages of sin is death; but the gift of God is eternal life through Jesus Christ our Lord.
Hard Left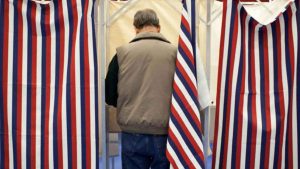 THE LEFT'S ULTIMATE PLAN REVEALED 04/20/17
"Shelley Garland" supplied to the nation an invaluable service. In one little article, she revealed for all with eyes to see the gist to which the agenda of today's left ultimately boils down: It is resolutely, vehemently anti-white, specifically anti-white men.
Leftists almost always hide behind abstractions and generalities. They know that if they are too overt in expressing their plans for the rest of us, the latter would stall. A real leftist wouldn't want to state things as baldly as "Garland" did. But as Pillay made abundantly clear before she and her employer had to go into damage control, "Garland's" is the position of the hard left, and has been "for decades now."
Thank you, "Shelley Garland," for unveiling the truth."
COLLEGE PROTEST: TRUTH AND FREE SPEECH ARE TOOLS OF IMPERIALISTS AND BIGOTS 04/19/17  What is developing now in reprobate minds is the idea that there is no truth! To this mind, truth is just an invention of white racism. When they get to this level, there is no hope for them, because they live in their own delusion of lies upon lies. They love lies because they free them from truth.
If there is no truth, by what authority do they speak? Why should anyone pay attention to them? According to their dictates, based on nothing, they expect that everyone should follow them, because of course, the use of brute force will bring everyone in line.
They purposely reject the idea of truth, so then they can promote and live lies. By their own admission they are reprobates because they reject truth which comes from God.
2 Thessalonians 2:10-12  And with all deceivableness of unrighteousness in them that perish; because they received not the love of the truth, that they might be saved. And for this cause God shall send them strong delusion, that they should believe a lie: That they all might be damned who believed not the truth, but had pleasure in unrighteousness.

"Historically, white supremacy has venerated the idea of objectivity, and wielded a dichotomy of 'subjectivity vs. objectivity' as a means of silencing oppressed peoples," they explain. "The idea that there is a single truth–'the Truth'–is a construct of the Euro-West that is deeply rooted in the Enlightenment, which was a movement that also described Black and Brown people as both subhuman and impervious to pain.
This construction is a myth and white supremacy, imperialism, colonization, capitalism, and the United States of America are all of its progeny. The idea that the truth is an entity for which we must search, in matters that endanger our abilities to exist in open spaces, is an attempt to silence oppressed peoples."
Islam/ Hard Left
U.S. Green Party goes all in for Islam 04/19/17  It is so clear that the Hard Left hates America for it Christian European foundation. They know that Islam is anti-Christian, so they run to it. These people are in full rebellion against the Lord and anything connected to Him. This includes us. The Lord just might give them their reward and let Islam rule over them.
This is serious rebellion which turns into insanity in the desire to merge with Islam. Can you imagine these hardened Hard Left women being brought under Sharia law! This is what they are asking for by merging with Islam.
The following verses describe what happened to the rebellious women of Israel when they came under the Babylonian captivity.
Isaiah 3:16-17  Moreover the LORD saith, Because the daughters of Zion are haughty, and walk with stretched forth necks and wanton eyes, walking and mincing as they go, and making a tinkling with their feet: Therefore the Lord will smite with a scab the crown of the head of the daughters of Zion, and the LORD will discover their secret parts.
Isa 3:18-23 In that day the Lord will take away the bravery of their tinkling ornaments about their feet, and their cauls, and their round tires like the moon, The chains, and the bracelets, and the mufflers, The bonnets, and the ornaments of the legs, and the headbands, and the tablets, and the earrings, The rings, and nose jewels, The changeable suits of apparel, and the mantles, and the wimples, and the crisping pins, The glasses, and the fine linen, and the hoods, and the vails.
(24) And it shall come to pass, that instead of sweet smell there shall be stink; and instead of a girdle a rent; and instead of well set hair baldness; and instead of a stomacher a girding of sackcloth; and burning instead of beauty

"The U.S. Green Party has put out a briefing paper for party activists instructing them to work with the Council on American-Islamic Relations and other Islamists in fighting "Islamophobia" and "oppression in all its forms."
According to the document, "Islamophobia" is a "contrived fear or prejudice fomented by the existing Eurocentric and Orientalist global power structure" and should be combatted as a type of racism.
The fact that Islam is a religion/political ideology and not a race seems not to stand in the way of the Green Party's burgeoning alliance with Islam, says Robert Spencer, author of the Jihad Watch blog and several best-selling books about Islam.
The Green Party, like other left-of-center parties and movements, is willing to put aside its more secular worldview and adopt Islamic groups because their shared interests trump their differences, Spencer said.
"The left has been reaching out to Islamic supremacist groups and individuals for a long time. They both share a hatred for America and a contempt for the Judeo-Christian tradition," he told WND. "The left has been peculiarly susceptible to the efforts of CAIR and other Islamic advocacy groups to portray Muslims as victims of widespread 'bigotry' and 'hatred,' no doubt because they see them as sharing their hateful anti-American goals."
Islam – Jihad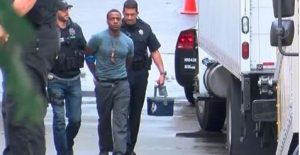 Suspect in Fresno shooting spree that killed 3 shouts 'Allahu Akbar' when arrested 04/19/17 (Video)  The media is asking was this terrorism? He was a Muslim shouting, "allahu akbar!"
"Three people are dead in a shooting spree in downtown Fresno on Tuesday, and the suspect was wanted in connection to the Motel 6 killing last week, the Fresno Police Department said.
Kori Ali Muhammad, 39, shouted "Allahu Akbar" as police tackled him to the ground after the shootings which were spread over four locations, Police Chief Jerry Dyer said.
The victims appeared to be random, Dyer said.
"These individuals that were chosen today did not anything to deserve what they got," Dyer said. "These were unprovoked attacks."
Islam
Muslims 'Invoked God's Wrath on Christians' Over Loudspeakers Before Church Terror Attacks 04/20/17  I have said this many times that this is real Islam. It is not only ISIS terrorizing Christians in Egypt, but also the regular Imams. Built into Islam is hatred for Christianity because the Koran incites anger and violence against Christians. The Koran is structured against the major beliefs of Christianity. Islam truly is antichrist.
Sura 9.30  And the Jews say: Uzair is the son of Allah; and the Christians say: The Messiah is the son of Allah; these are the words of their mouths; they imitate the saying of those who disbelieved before; may Allah destroy them; how they are turned away!

"Coptic Christians in Egypt, who've been targeted in a number of recent terror attacks, have said that for years Muslim imams were allowed to preach hatred and violence against Christians to the public over loudspeakers.
Michel Fahmy, a resident of Cairo, told AFP in a report on Wednesday that local imams would blare sermons over loudspeakers from mosques "invoking God's wrath on Christians."
"In mosques there are prayers to harm Christians," Fahmy said, noting that some sermons are specifically targeted against Islam's "enemies."
"They incite to violence, youths are being filled with hatred against us and acting on it," the 50-year-old souvenir shop owner added.
"It concerns us all. It leads to terrorism and to Christians being targeted."
Forty-five people were massacred in twin Palm Sunday bombings in Alexandria and Tanta last week, which was claimed by the Islamic State terror group."
Pedophilia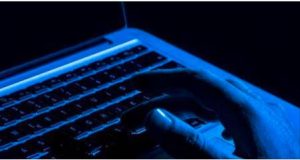 Do you know where your child's image is? Pedophiles sharing photos from parents' social media accounts 04/20/17  There is no end to how the pedophiles hunt children! We need to pray all of the time for our children and grandchildren!
"Pedophiles are re-posting innocuous photos of children lifted from their parents' Facebook accounts, a perverse phenomenon highlighting the darker side of "sharenting," those hunting online predators warn.
Pictures of children doing perfectly normal things — a snapshot of a child at a gymnastics performance, a toddler playing with a Tonka truck — have been stolen and implanted on child sexual abuse imagery sites, pedophile photo-sharing galleries and highly sexualized "child modeling" websites, says the head of Canada's national tip line for online child pornography.
In some cases, the images grabbed from Facebook, Instagram and other social media accounts are being manipulated and photo-shopped, so that the head of the child is pasted onto another child's naked body."
Iran/ Israel
Iran vows 'Death to Israel' as it unveils its latest missiles during National Army Day parades (but at least one looks like North Korea's 'fake' wonky rocket) 04/19/17  Iran's entire focus seems to be the destruction of Israel. This nation wants kill all the Jews, destroy Israel and take Jerusalem. This is a national passion. They are not going to do this and the fight over Israel will be Iran's doom.
Obadiah 1:15  For the day of the LORD is near upon all the heathen: as thou hast done (to Israel), it shall be done unto thee: thy reward shall return upon thine own head.

"Iran has paraded a missile with the sign 'Death to Israel' attached to it during a huge military parade showcasing deadly weapons this morning.
The ceremony was held in the capital Tehran and troops from all units took part to mark National Army Day in the country, but one weapon in particular looked a lot like a North Korean missile critics said was a fake at a similar parade.
The nose of a rocket mounted onto a bigger missile appears to be pointing skywards, in the same way the North Korean weapon was comically built which prompted people to take to Twitter to say it was an empty, painted box.
In Iran, President Hassan Rouhani delivered a speech as a conveyor belt of military might was displayed to the gathered high-ranking officials and commanders.
The parade included missiles, tanks, armored vehicles, rifles, Unmanned Aerial Vehicles (UAVs), fighter jets, radar systems and air defense missile systems as well as soldiers in the latest camouflage gear.
National Army Day parades are used to celebrate the military's latest achievements and despite insisting no threat is posed to regional countries, the intimidating missile with the Israel banner raised questions."
World War 3/ North Korea
North Korea nuclear threat: should California start panicking? 04/20/17  I don't think that right now is the time for the all-out war with NK. I could be wrong, but I don't think this is the time. May prayer is that the Lord will work to free NK from Kim Jong Un and allow his people to go free. I hope the gospel will go all across NK.
America is a wicked nation, but God just spared us in the recent election. So, there might be more time left for the USA. When the Lord does judge, the cities burn, so this is what I think is in store for the cities, like San Francisco, that are in total sin and rebellion against the Lord. A nuke from NK certainly would set a city on fire.
Isaiah 1:7  Your country is desolate, your cities are burned with fire: your land, strangers devour it in your presence, and it is desolate, as overthrown by strangers.

"As rhetoric between North Korea and the US ratchets up, should major cities on the west coast be worried about a missile strike? Experts say the answer is tricky
"If they do get to the point where they decide to start a campaign of ICBM flight testing, that will allow them to work through the usual technical difficulties," he said, noting that they had an "impressive" record of solving problems. "It will allow them in time, I'm confident, to create a reliable weapon."
But Pollock was wary about any timeline. "They could flight test an ICBM today and it could work or it could take them a year or two," he said. "I really hesitate to say anything about it."
Other experts have offered cautious estimates, based on the rate of testing in the last six years. "If everything proceeds as is, it's likely by 2020 that they could have a system reaching the United States," Bermudez said. "It should be viewed as an emerging threat."
Christianity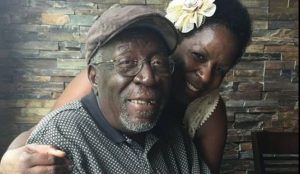 Family of Man Murdered on Facebook Live Makes Incredible Matthew 5:44 Statement 04/18/2017  What a testimony for the entire nation. How sad that this man was just walking down the street and for no reason he was shot and killed. This forgiveness will keep bitterness from settling and taking over their lives.
1Thessalonians 4:15-18  For this we say unto you by the word of the Lord, that we which are alive and remain unto the coming of the Lord shall not prevent them which are asleep. (16,17) For the Lord himself shall descend from heaven with a shout, with the voice of the archangel, and with the trump of God: and the dead in Christ shall rise first: Then we which are alive and remain shall be caught up together with them in the clouds, to meet the Lord in the air: and so shall we ever be with the Lord. (18) Wherefore comfort one another with these words.

"The family of a man murdered on Facebook Live put their faith into action as they announced their forgiveness of accused killer Steve Stephens.
"The thing that I would take away the most from my father is he taught us about God," Tonya Godwin Baines told Anderson Cooper. "How to fear God. How to love God. And how to forgive. Each one of us forgives the killer. The murderer."
Baines is the daughter of Robert Godwin Sr. Together with her siblings, she announced how and why they've chosen to forgive Stephens.
"I honestly can say right now that I hold no animosity in my heart against this man. Because I know that he's a sick individual. I know that because of his sickness, whatever evil overtook him that caused him to do this to my dad, it's not him. It wouldn't be something he would typically do, and I promise you, I could not do that, if I did not know God," Debbie Godwin said.
"If I didn't know Him as my God and my Savior, I could not forgive that man. And I feel no animosity against him at all. Actually, I feel sadness for him. I do."
Science: 666 Surveillance System/ Image of the Beast
Scientists Are Attempting to Unlock the Secret Potential of the Human Brain 04/20/17  I found this to be an extremely interesting article. It is about people who have the savant syndrome. These people have unusual mental powers that no one else has. There are only 70 of them in the world.
What the mad scientists want to do is discover how the savant mind works in order to increase the human mental capacity, and of course, they want to tie all of this into the WI-fi and computers. I believe the antichrist system will involve mind control. This is where tampering with the brain is heading.
"We are just now entering a golden age of neuroscience, according to neurobiologist Nicholas Spitzer at the University of California, San Diego. Initiatives to unearth the secrets of the human brain are ongoing at numerous institutions around the world. Prof. Spitzer predicts that in the coming decades, besides advancements in imaging technology, we'll be able to send nanobots inside the brain that are so small, they'll be able to enter and travel along neurons. Moreover, they'll be able to communicate back their findings through Wi-Fi.
We'll also be able to attach implants that can hook our brains up to computers and Wi-Fi, giving us instantaneous knowledge, and the ability to control devices with our minds. It may also be possible to identify and stimulate innate capabilities and in this way, awaken one's latent savant. First, we'll have to figure out if everyone has the ability to become a savant or not. And if so, what's required on a neurological basis to get us there."

Psalm 35:20  For they speak not peace: but they devise deceitful matters against them that are quiet in the land.