The nation's primary problem: Americans have forgotten God
Verse of the Day
Psalm 9:17 The wicked shall be turned into hell, and all the nations that forget God.
Commentary
This is an excellent article and accurately shows the core problem with America is the nation has rejected God. Politics is just a reflection of the core issue.
Only and outpouring of the Holy Spirit which will generate a revival for survival and save the nation. A good start was on September 26, 2020 with the massive repentance meetings in Washington, DC. This was the start, but we must keep it going.
Looking for the Blessed Hope
Revelation 11:15 And the seventh angel sounded; and there were great voices in heaven, saying, The kingdoms of this world are become the kingdoms of our Lord, and of his Christ; and he shall reign for ever and ever.
THE CORE PROBLEM OF AMERICA
"It's a cliché to say that this is the most important election in our lifetime. But I really feel strongly that this is the most important election in our lifetime.
There is so much at stake. Above all is the question of whether we will continue as one nation under God. Will we embrace America as founded, or will we completely jettison all pretense of our national motto – In God we Trust?
I think our problems can be traced back to this simple truth: We have forgotten God. That's why all these bad things are happening to us. Founding Father Patrick Henry warned, "It is when a people forget God, that tyrants forge their chains."
THE AMERICAN REVOLUTION IS HERE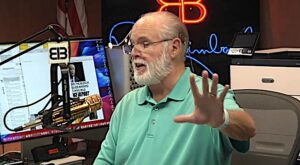 "Here's THE video about 2020 election that Rush Limbaugh urges you to see"
This is an excellent video and really lays out the Communist revolution in America. After watching this you will clearly understand what the Dems are and how dangerous they are.
Always remember, these people despise and loath us as much as the Nazis did the Jews, and they acted on this hatred.
"If there's one video Americans need to watch before voting in the 2020 presidential race, this is it, says talk-radio host Rush Limbaugh. It features Thomas Klingenstein, the chairman of the board of the Claremont Institute, Limbaugh said Tuesday of the 17-minute video.
"It's not flashy. It doesn't have massive production values. It's nothing like that. It's just one man and his legitimate reasons for Trump and his deadly, deathful fear of what this country faces if Trump loses," he said."
THE DEMS MODERN KKK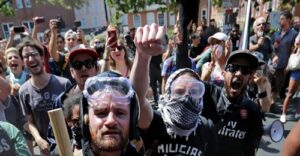 "'Guillotines Motherf*ck*r': Colorado Dem Operative Reveals Violent Agenda Should Trump Win"
There could be great violence after President Trump's victory because the Communists can't stand a free America. If they do riot, I hope the President uses all power to destroy them. How about exiling them to North Korea or Mecca! These people are insane with sin.
"Project Veritas has released video of a Colorado Democrat operative and "prominent member" of a radical leftist organization, revealing the violent and potentially murderous plans of the militant left should President Trump win a second term in office.
Kris Jacks, a trainer and mentor at Our Revolution protests and a member of the executive committee of the Colorado Democratic Party, made it clear that he will do "everything morally acceptable" to prevent Trump's reelection this year."
UNVEILING THE DEEP SWAMP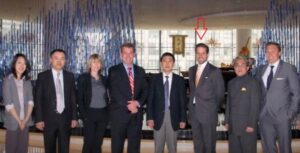 "DAY 2 BOMBSHELL: Newly Released Emails Show How Hunter Biden Worked to Cash in Big on China WITH MONEY HELD FOR HIS DAD, JOE BIDEN!"
It looks like President Trump held the big bombs until now. He is carpet bombing the Biden Crime Cartel and tearing down him and his crime syndicate family. It looks like the President is going to unleash this type of information right up to election day! Wow, the cesspool now is open and we are looking in.
Remember, Biden mocked the Lord by leading the charge for "homosexual marriage." He actually bragged about it earlier this year. I felt the curse of God was on him, and he was not going to end good. It is possible the end for him might be very close!
"Today the New York Post released more emails from Hunter Biden's computer that reveal Hunter attempted to secure big cash from China for him AND HIS DAD!
The New York Post reported: Hunter Biden pursued lucrative deals involving China's largest private energy company — including one that he said would be "interesting for me and my family," emails obtained by The Post show. One email sent to Biden on May 13, 2017, with the subject line "Expectations," included details of "remuneration packages" for six people involved in an unspecified business venture.
Biden was identified as "Chair / Vice Chair depending on agreement with CEFC," an apparent reference to the former Shanghai-based conglomerate CEFC China Energy Co."
INSANITY OF THE HARD LEFT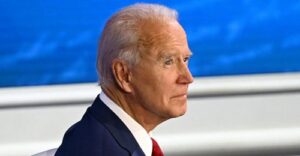 "Joe Biden: 8-Year-Olds Should Be Allowed to Decide They're Transgender"
Biden and his family are out front in the leading the charge to change God made us male and female and his institution of marriage.
This is NOT going to end well for Biden and his family.
"Former Vice President Joe Biden said during a town hall hosted by ABC News on Thursday night that eight-year-olds should be allowed to decide that they are transgender.
And by the way, my son, Beau, passed away, was the attorney general of the State of Delaware. he was the guy that got the first transgender law passed in the state of Delaware and because of a young man who became a woman, who worked for him in the attorney general's office. And I'm proud of that."
HARD LEFT INSANITY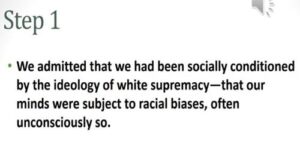 "University of Minnesota lecture features 12 step recovery program for whiteness"
This is Hard Left madness on full display. Notice this is coming from liberal whites in the Hard Left universities! Who else would fall for such nonsense!
"The University of Minnesota's School of Social Work hosted a virtual lecture recently that aimed to teach white people about their white supremacy and how to counteract it by using a "12 step" program mirrored after the one used by people in Alcoholics Anonymous.
The two-hour "Recovery from White Conditioning" lecture, hosted through the school's Center for Practice Transformation, featured therapist Cristina Combs."
QANON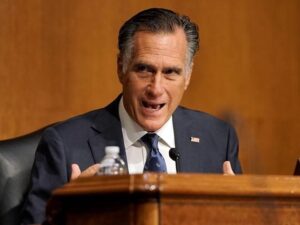 "Mitt Romney Chastises Trump's 'Unwillingness to Denounce an Absurd and Dangerous Conspiracy Theory'"
This is from the same senator who marched in support of BLM!
This man is a member of deep, deep swamp and I'm so glad I didn't vote for him he ran for president!
"Sen. Mitt Romney (R-UT) on Friday criticized President Trump's "unwillingness to denounce an absurd and dangerous conspiracy theory" — a reference to Thursday night's town hall with NBC's Savannah Guthrie, who demanded the president to unequivocally denounce the QAnon theory.
"The President's unwillingness to denounce an absurd and dangerous conspiracy theory last night continues an alarming pattern: politicians and parties refuse to forcefully and convincingly repudiate groups like antifa, white supremacists, and conspiracy peddlers," Romney said in a Friday statement."
MIND CONTROL IN ACTION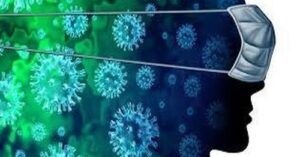 "Facts Do Not Matter" to the Covidian Cult — One of the Hallmarks"
This is a great article loaded with important information about what has happened to masses of people in America and throughout the world. I highly recommend you read this.
"Their initiation into the Covidian Cult began in January, when the medical authorities and corporate media turned on The Fear with projections of hundreds of millions of deaths and fake photos of people dropping dead in the streets. The psychological conditioning has continued for months.
The global masses have been subjected to a constant stream of propaganda, manufactured hysteria, wild speculation, conflicting directives, exaggerations, lies, and tawdry theatrical effects. Lockdowns. Emergency field hospitals and morgues. The singing-dancing NHS staff. Death trucks. Overflowing ICUs. Dead Covid babies. Manipulated statistics. Goon squads. Masks. And all the rest of it.

Eight months later, here we are. The Head of the Health Emergencies Program at the WHO has basically confirmed an IFR of 0.14%, approximately the same as the seasonal flu.

And here are the latest survival rate estimates from the Center for Disease Control:
PEDOPHILES ON LINE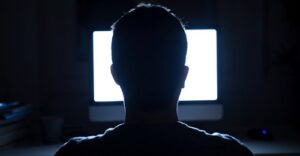 "Petition Calls for FBI to Investigate Active Pedophile Forum Where Members Openly Discuss Child Abuse"
The FBI should get just one complaint to act. Why is a petition needed to get them to act! They sent like 12 agents to investigation a bogus claim a race car driver was the subject to hate speech, but won't act on this to protect the children.
"An online petition is calling for the FBI to launch an investigation into a pedophile forum where members have detailed discussions about child abuse, solicit photos and share sexual fantasies about underage victims.
The site contains more than 5,000 threads and close to 30,000 messages at the time of writing and remains active, with roughly 3,000 members signing up to post. Newsweek is not naming the website due to the disturbing nature of its content. Multiple YouTubers have tried to raise awareness of the forum in recent weeks, urging their viewers to report its known web domains to authorities. It gained fresh attention yesterday after a video calling for its shutdown was shared on Reddit.
"We live in a society that is trying to justify and normalize rape and pedophilia, and this is unacceptable," wrote Belle DeMasi, who filed a Change.org petition about the forum and its alleged administrator that has attracted over 160,000 signatures."
HARD LEFT LOVE OF SIN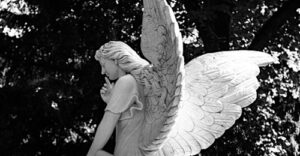 "New Jersey mayor claims Trump supporters want 'Christian Shariah'"
She is a lesbian and loves this sin and is threatened by any thought of this special sin being hindered.
""That they are that triggered and clutching their pearls over my being upset and angry at the threats to my LGBTQ family by a Supreme Court enabled by their support of a president who is hate-filled and unhinged every day is sad," Driver wrote.
"It reflects their privilege that refuses to acknowledge America's diversity and their own intolerance of anyone who disagrees with them," the mayor continued."
TURKEY AND WAR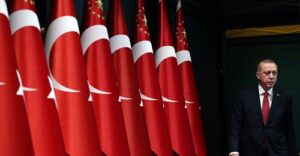 "Erdogan defiance of Putin bodes a bloody October"
This is serious because Erdogan is just looking to start a war! Now he is taking Russia on. He is desperate to recreate the Ottoman Empire at all costs.
"With Turkey openly supporting its Azerbaijani protege Ilham Aliyev in waging war to retake the Armenian enclave, Russia has been left exposed as unprepared for such a brazen challenge to its power and position.
The surprise Azerbaijani military offensive was launched on 27 September, days before the truce seemed to be losing momentum. Despite some initial gains and an opening advance, the ground assault was impeded by challenging terrain and the defensive advantage of mountainous topography for the soldiers in Karabakh."
THE END OF LEBANON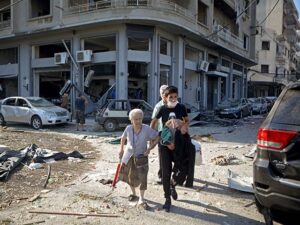 "Lebanese Expect the Worst as Poverty Surges and Hezbollah Tightens Grip"
Lebanon made a decision years ago to support Hezbollah against Israel. This nation is now cursed every way possible.
"With no new government in sight to adopt reforms that would release urgently needed international aid, poverty is growing in Lebanon, with a pervasive fear that it's going to get worse.
The streets are increasingly filled with beggars, mostly Syrian refugees. The minimum monthly wage has fallen to 600,000 Lebanese lira, the equivalent of $400 just a year ago, currently worth $69 at the black market rate.
In August, the United Nations Economic and Social Commission for Western Asia estimated Lebanon's poverty rate had surged to 55 percent in May, compared to 28 percent last year."
WORLD WAR 3: NORTH KOREA AND IRAN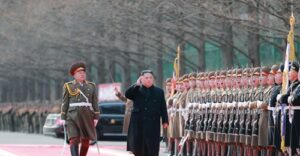 "North Korea's massive new missile could help Iran threaten Israel"
This is a very interesting article showing the link between Iran and NK when it comes to missiles and nuclear weapons. It is very interesting how NK would be the adversary of the USA while Israel would be Iran's adversary.
"North Korea's massive military parade showcased an arsenal that should raise eyebrows in the Middle East. It wheeled out its Hwasong-15 ballistic missile and a giant intercontinental ballistic missile that had to be pulled on a transport vehicle with 11 axles.
This is a monster and reports call it a "strategic weapon" that appears to threaten the globe."
BILL GATES PLANS TO FORCE EVERYONE FOR HIS VACCINATIONS!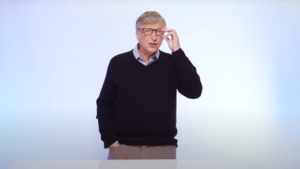 "Round up the 'anti-vaxxers'? Enlist religious leaders? Bill Gates warns US needs to brainstorm ways to reduce 'vaccine hesitancy'"
This man is like a never ending nightmare. The Covid 19 "pandemic" was a day old and Gates and Fauci were already were calling for everyone to be vaccinated! He is one of the most dangers men on earth.
"Billionaire software tycoon Bill Gates has urged the US to prepare for a Covid-19 vaccine rollout by deputizing trusted community leaders to "reduce vaccine hesitancy," bemoaning the rapid spread of "conspiracy theories" online.
The Microsoft founder-turned-vaccine-evangelist painted a mostly rosy picture of a vaccine rollout getting "rich countries" back to normal by the end of 2021 in an interview during the Wall Street Journal's CEO Council on Tuesday.However, with less than half of Americans saying they'd get a Covid jab – even if paid $100 for it – in a recent survey, Gates then focused his talk on enlisting the nation's "trust network" to overcome the skeptics."
WHO AND DESTROYING NATIONS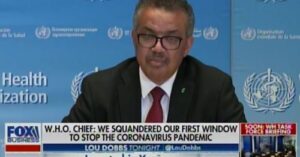 "Someone Tell the Radical Democrats: WHO Backflips on Lockdowns after Global Economy Decimated and World's Poor are Starving"
Finally, the truth is coming out about the WHO Covid-19 directives, but tremendous damage has already be done. These crazy directives have set off events which might kill tens of million people.
"The World Health Organisation has backflipped on its original COVID-19 stance after calling for world leaders to stop locking down their countries and economies.
Dr. David Nabarro from the WHO appealed to world leaders yesterday, telling them to stop "using lockdowns as your primary control method" of the coronavirus.
He also claimed that the only thing lockdowns achieved was poverty – with no mention of the potential lives saved. "Lockdowns just have one consequence that you must never ever belittle, and that is making poor people an awful lot poorer," he said."
HARD LEFT CONCENTRATION CAMPS ARE ON THE WAY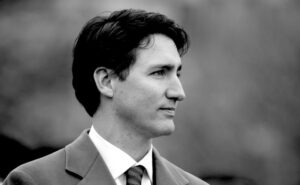 "Politician raises alarm over Trudeau Govt's plan to build COVID 'Quarantine/Isolation' camps"
The Hard Left is more advanced in Canada then in America, and look how they are progressing with concentration camps for people sick with Covid 19 pandemic. The problem is there is NO pandemic, so why the need for these camps! I believe the eventual goal is to put political resisters in these camps, just like the Nazis and Soviets did!
If this continues in Canada, I could see Canadians fleeing to America escaping from the totalitarian Hard Left in Canada. This is coming real fast!
"An Ontario politician is raising alarm over the Trudeau Liberal government's plan to expand COVID isolation/quarantine facilities coast to coast. Randy Hillier, Independent Ontario MPP for Lanark, Frontenac & Kingston, expressed concern over the "Federal Quarantine/Isolation sites" in the provincial question period late this week.
He asked the Doug Ford government of Ontario if they knew of "how many of these camps will be built, and how many people does this government expect to detain." He pointed out how documentation shows that the "Federal Quarantine/Isolation sites" could be used for "other requirements" besides for COVID-19.
"So your government must be in negotiations and aware of these plans to potentially detain and isolate citizens and residents of our country and our province, so speaker, to the Premier, where will these camps be built, how many people will be detained, and for what reason, for what reasons can people be kept in these isolation camps, and I'd like to have the Premier assure the people of Ontario…," said Hillier, whose microphone was cut off before he could finish."
If you like our ministry, please consider making a donation to keep us going. May the Holy God of Israel bless you!
Revelation 22:20 He which testifieth these things saith, Surely I come quickly. Amen. Even so, come, Lord Jesus.