The U.S. just sent a carrier strike group to confront China
      Verse of the Day
John 8:32 And ye shall know the truth, and the truth shall make you free.
Commentary
I think this is one of the best blog posts I ever made. It is jammed full of critical information. Make sure that you look at all the articles, especially the one about Alabama Supreme Court Chief Justice Moore. He does a magnificent job refuting the recent Supreme Court decision legalizing "homosexual marriage".
The progress towards World War 3 continues, and I posted several more articles about it.
May the Holy God of Israel bless and protect you.
Philippines 4:7 And the peace of God, which passeth all understanding, shall keep your hearts and minds through Christ Jesus.
URGENT: WORLD WAR 3!!!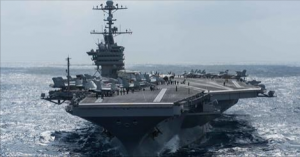 The U.S. just sent a carrier strike group to confront China  Are we at the edge of war with China and North Korea? Both China and North Korea are talking of war and at the same time, the US is sending its fleet to the area. Right now NK and the South China Sea are the hot spots for starting WW3; but there are so many hot spots that could start WW3.
"The U.S. Navy has dispatched a small armada to the South China Sea.

The carrier John C. Stennis, two destroyers, two cruisers and the 7th Fleet flagship have sailed into the disputed waters in recent days, according to military officials.

The carrier strike group is the latest show of force in the tense region, with the U.S. asserting that China is militarizing the region to guard its excessive territorial claims.

Stennis is joined in the region by the cruisers Antietam and Mobile Bay, and the destroyers Chung-Hoon and Stockdale. The command ship Blue Ridge, the floating headquarters of the Japan-based 7th Fleet, is also in the area, en route to a port visit in the Philippines. Stennis deployed from Washington state on Jan. 15.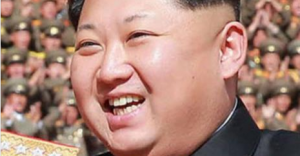 North Korean leader Kim Jong Un wants nukes ready to go  Is this just a bluff or is his finger on the trigger?
"North Korean leader Kim Jong Un has ordered nuclear weapons to be readied for use, South Korea's Yonhap News Agency reported Thursday, citing the official North Korean state news agency.

The shift in military posture would allow North Korea to carry out pre-emptive attacks, North Korea's Central News Agency said.

The move follows the U.N. Security Council's unanimous approval Wednesday of tough new sanctions against North Korea in response to its recent nuclear and missile tests.
The resolution contains the toughest set of sanctions imposed by the Security Council in more than two decades, Secretary of State Kerry said."
Israel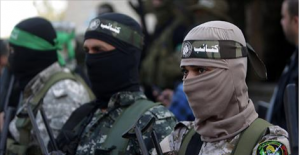 Hamas is to blame for Gaza's terrible state, not Israel  Hamas keeps the people in a terrible condition, to use it as a weapon against Israel. These are ruthless people who will anything to try and destroy Israel. This next war will bring an end to Hamas.
Obadiah 1:15 For the day of the LORD is near upon all the heathen: as thou hast done, it shall be done unto thee: thy reward shall return upon thine own head.
"While Hamas is determined to perpetuate the suffering in the Strip, Israel must provide an alternative by offering Gazans hope. The Palestinians must know that they can get a seaport, an open border, and a chance for prosperity. The whole world should know this."
Israel and the Middle East War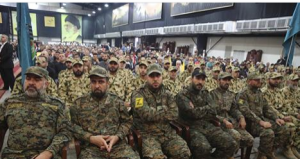 Hezbollah vows to invade Israel in the next war  As with Hamas, the next war will be the last for Hezbullah. If they come out in the open, Israel will destroy them. This next war will be the last for Israel's Arab enemies.
"Hezbollah sources cited in a unique speak peak into the Lebanese Iran-proxy terror group claim that they have gained powerful weapons and experience from the Syrian civil war, which will allow them to invade Israel in their third war against the Jewish state.

The Foreign Policy article Thursday, entitled "Hezbollah's Death Valley," spoke about Hezbollah's involvement in Syria, where it is fighting to prop up Bashar al-Assad's regime on Iran's orders. It has lost many of its terrorists there, but sources in the group told the paper the fighting has only helped them.

"In the next war, Hezbollah won't stay on the borders, and the Israeli settlements in the north will not be protected from this," a source close to the terror group based in southern Lebanon told the paper, claiming Hezbollah now for the first time can infiltrate Israel in open war.

"Hezbollah will bring the war to them, and Israel's biggest concern is over Hezbollah's experience in Syria, as it now has the experience to be offensive rather than just defensive."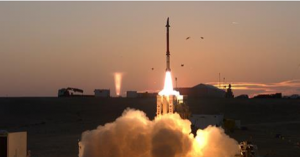 Israel to launch one of the most advanced missile defense systems in the world, with U.S. help  It appears that everyone is getting ready for WW3! This new system will protect Israel from Iran's long range missiles.  Every day now, there is something happening to prepare for this massive war coming to the Middle East and the world!
"A joint exercise now being conducted between thousands of Israeli troops and the U.S. European Command represents a final test before Israel begins to deploy one of the most sophisticated missile defense systems in the world.

When it is complete, Israel's multibillion-dollar rocket and missile air defense system will be far superior to anything in the Middle East and will likely rival, and in some ways surpass, in speed and targeting, air defenses deployed by Europe and the United States, its developers say.

The United States has provided more than $3.3 billion over the past 10 years to support the defensive system, which will be able to knock down not only ballistic missiles but also orbiting satellites."
Islam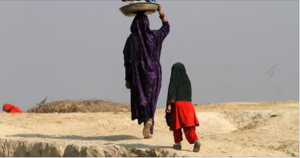 Top Pakistani religious body rules women's protection law 'un-Islamic'  Real Islam is rearing its ugly head. This is the Islam of Muhammad and not the nonsense they are trying hide behind in America.If Islam gains power in America, this is what women will be subjected to. Muslim men are allowed to "marry-molest" 9 year old children and then beat their wives if they do not obey them! Sorry, this must be kept out of America and everywhere else.
The problem for the Muslims and Hard Left is that we now know so much about Islam that we will never go along with them.
Ephesians 5:25 Husbands, love your wives, even as Christ also loved the church, and gave himself for it;
"A powerful Pakistani religious body that advises the government on the compatibility of laws with Islam on Thursday declared a new law that criminalizes violence against women to be "un-Islamic."

The Women's Protection Act, passed by Pakistan's largest province of Punjab last week, gives unprecedented legal protection to women from domestic, psychological and sexual violence. It also calls for the creation of a toll-free abuse reporting hot line and the establishment of women's shelters.

But since its passage in the Punjab assembly, many conservative clerics and religious leaders have denounced the new law as being in conflict with the Muslim holy book, the Koran, as well as Pakistan's constitution.

"The whole law is wrong," Muhammad Khan Sherani, the head of the Council of Islamic Ideology said at a news conference, citing verses from the Koran to point out that the law was "un-Islamic."
Hard Left / American Politics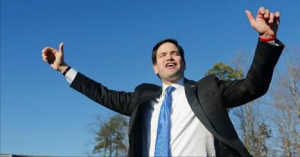 Pro-LGBT Agenda Billionaire to Lead Marco Rubio Finance Team  I just posted an article about Rubio and his connection to homosexuality and his promotion of the homosexual agenda. This article adds to what I already posted about Rubio's direct connection with homosexuality. I am convinced that he is the "Republican Obama" and bad news.
"In a move that will inevitably cause deep concern among social conservative voters, it is reported that billionaire Paul Singer will be named finance chairman of the Sen. Marco Rubio (R-FL).

Singer is infamous among social conservatives for funding pro-homosexual initiatives at the state level, nationally, and even internationally.

Singer was the leader of a group of super-wealthy men dedicated to overturning the traditional marriage laws around the country prior to the imposition of gay marriage by the Supreme Court. Brian Brown of the National Organization of Marriage says pro-marriage forces were set to win in New York state, for instance, until Singer and his colleagues' report intervened with GOP lawmakers who had committed to protect traditional marriage.

Singer has also committed himself to overturning the platform of the GOP to be more pro-homosexual and to eliminate the plank that supports man-woman marriage.
Internationally, Singer funded a campaign run by the anti-Christian Human Rights Campaign that attacked

American Christian leaders for getting involved in marriage fights overseas. The report issued by HRC and funded by Singer paints people like Brian Brown of NOM and Ben Bull of Alliance Defending Freedom, two widely respected conservative leaders, as little more than criminals, complete with mug shots.

Singer announced his support of Rubio months ago, much to the chagrin of social conservative leaders. Rubio spokesmen insist that the presence of Singer on the inside of the campaign will not have any impact on Rubio's support for man-woman marriage."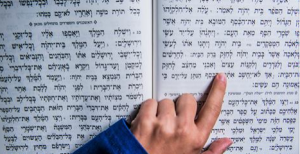 Russian slanders the Bible, faces jail time  In America it is going the other way. If the Hard Left had its way, they would put Bible believers in jail for a start, and then work their way toward murder!
"According to new laws passed by the Russian parliament in recent years – particularly after the appearance of the female band "Pussy Riot" that condemned the church, President Vladimir Putin and Christian believers – harming the feelings of those with religious faith is a criminal offense that carries a one year active jail sentence.

Karsenov was summoned for investigation and afterwards was sent for a psychiatric check in order to see if he was fit to stand trial. After spending around a month in a psychiatric clinic last year, it was determined that he was fit for trial, and his case began on Wednesday."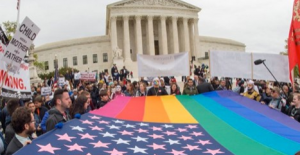 Alabama's top judge: 'Same-sex marriage' creation 'lawless  This article is so good and so full of vital information it is a MUST read. It is somewhat lengthy, but please take the time and read it. I would quote the entire article but it is too long. Judge Moore is a great jurist and is right in the face of the lawless Supreme Court. "Homosexual marriage" is part of the coming civil war in America, unless God sends an outpouring of his Holy Spirit.
"The Alabama Supreme Court on Friday dispensed with what probably was the last legal case over the U.S. Supreme Court's creation last summer of "same-sex marriage," dismissing several related petitions and ripping the nation's highest court as "lawless."

The Alabama court also left undisturbed its determination that the state's Sanctity of Marriage Amendment and Marriage Protection Act, limiting marriage to one man and one woman, are constitutional and should be followed by the state's probate judges, the only ones in Alabama who can issue marriage licenses."
Financial Armageddon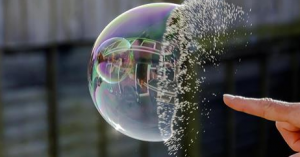 I see bubbles bursting everywhere: Top academic  This article keeps you up to date on the world economy. The economic bubble has burst. There also is a video.

"Deflationary tides are lapping the shores of countries across the world and financial bubbles are set to burst everywhere, Vikram Mansharamani, a lecturer at Yale University, told CNBC on Thursday.


"I think it all started with the China investment bubble that has burst and that brought with it commodities and that pushed deflation around the world and those ripples are landing on the shore of countries literally everywhere," the high-profile author and academic said at the Global Financial Markets Forum in Abu Dhabi.


"I mean, we've got a bubble bursting, I would argue, in Australian housing markets — that is beginning to crack; South Africa — the whole economy; Canada — housing and the economy; Brazil. We can keep going on and on," the academic told CNBC."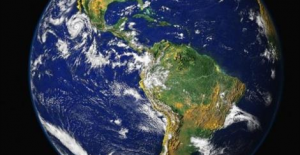 The Economic Collapse Of South America Is Well Underway  Please, please, please seek the Lord about how to protect yourself from what is coming. The world economy is coming down in stages. A big decline was late last summer and then ihings somewhat stabilized.
We are now in another rapid decline, and we don't know which stage is the last. Please seek the Lord about how to protect yourself from what is coming. Everyone has different needs, so seek the Lord. Please act on this – just look at what happened with Venezuela, and now with Brazil.
Proverbs 22:3 A prudent man foreseeth the evil, and hideth himself: but the simple pass on, and are punished.
"The 7th largest economy on the entire planet is completely imploding. I have written previously about the economic depression that is plaguing Brazil, but since my last article it has gotten much, much worse.

During 2015, Brazil's economy shrank by 3.8 percent, but for the most recent quarter the decline was 5.89 percent on a year over year basis. Unemployment is rising rapidly, the inflation rate is up over 10 percent, and Brazilian currency has lost 24 percent of its value compared to the U.S. dollar over the past 12 months.

At this point, Brazil is already experiencing its longest economic downturn since the Great Depression of the 1930s, and things are getting worse for ordinary Brazilians every single day."
Malachi 3:2-3  But who may abide the day of his coming? and who shall stand when he appeareth? for he is like a refiner's fire, and like fullers' soap: And he shall sit as a refiner and purifier of silver: and he shall purify the sons of Levi, and purge them as gold and silver, that they may offer unto the Lord an offering in righteousness.