Top Execs of 180 Companies: Abortion Necessary to Be Successful in Business
Verse of the Day
1 Timothy 6:10 For the love of money is the root of all evil: which while some coveted after, they have erred from the faith, and pierced themselves through with many sorrows.
Commentary
What a horror! These hardened hearts put money over the life of babies and the future of America! They have made money their God. May the Lord God destroy their god to humble them and maybe open their hearts to repentance and salvation in Christ.
May the Holy God of Israel bless and protect you.
1 Thess 5:23 And the very God of peace sanctify you wholly; and I pray God your whole spirit and soul and body be preserved blameless unto the coming of our Lord Jesus Christ.
Hard Left Promoting Sin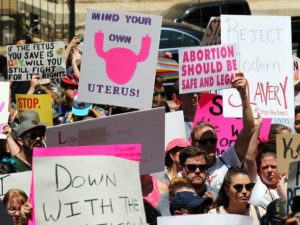 "Top Execs of 180 Companies: Abortion Necessary to Be Successful in Business"
"The top executives of more than 180 companies have signed a letter that says abortion is essential in order for people to be successful in their businesses.

"When everyone is empowered to succeed, our companies, our communities and our economy are better for it," the executives say in the letter posted on a newly launched website titled "Don't Ban Equality."

"Restricting access to comprehensive reproductive care, including abortion, threatens the health, independence and economic stability of our employees and customers," they said, adding:

Simply put, it goes against our values and is bad for business. It impairs our ability to build diverse and inclusive workforce pipelines, recruit top talent across the states, and protect the well-being of all the people who keep our businesses thriving day in and out."
How to Deal with Sin !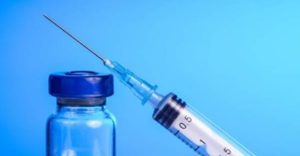 "Alabama Governor Signs Bill to Chemically Castrate Child Molesters" Wow, Alabama is on a roll! First it was abortion and now going after pedophiles!
"Republican Alabama Gov. Kay Ivey has signed a bill requiring child molesters to be chemically castrated as a condition of their parole — in addition to any other legal penalties.

The bill was passed by the state legislator last week and signed by the governor on Monday. It states that male offenders whose victims were under 13-years-old be required to "undergo chemical castration treatment in addition to any other penalty or condition prescribed by law."

The predators will have to take "medroxyprogesterone acetate treatment or its chemical equivalent, that, among other things, reduces, inhibits, or blocks the production of testosterone, hormones, or other chemicals in a person's body."
666 Surveillance System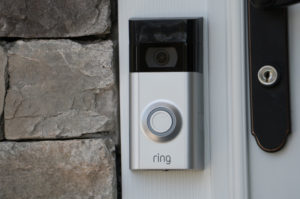 "How Amazon is helping cops build local surveillance networks" Just another step towards complete surveillance of everything. Do you see how crime plays a part bringing the 666 System together?
"Amazon's Ring doorbells are helping cops build surveillance networks in neighborhoods across the country.

More than 50 local police departments have partnered with Ring over the last two years and promoted the products to citizens — essentially building neighborhoods with security cameras on every doorstep, according to a report published Wednesday by tech website CNET.

"Our township is now entirely covered by cameras," Capt. Vincent Kerney, detective bureau commander of the Bloomfield Police Department in New Jersey told the website. "Every area of town we have, there are some Ring cameras."
Time for New Party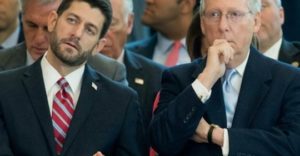 "OVER AND OVER AGAIN… Republican Lawmakers Refuse to Support Trump or His Voters — Is It Time for a New Party? Is It Time to Brexit the GOP?" By the 1850's, the Whig Party was just like the Republican Party of today. The people came out of the Whig Party and created the Republican Party and soon after Abraham Lincoln was elected President. Perhaps its time for us to come out of this corrupt Republican Party and start a new party for We The People!
I'm ready to get out of this rotten Republican Party and start something new which represents our values!
"When people show you who they are, believe them. The Republican Party never much liked Donald Trump or what he represented. The GOP and establishment conservative groups never much liked Trump's supporters.

Republicans were fine at cowering behind their desks at the first sign of adversity. They were used to making promises and not following through. They were happy to cede power to a radical fascist left that continues to tear away at the fabric of this great nation."
Prayer for God to Judge for Baby Killing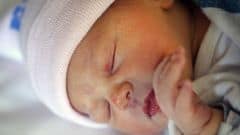 "Pastor Calls on God to Judge Illinois for Sanctioning 'Destruction of the Innocent Unborn'" How did the General Assembly of the State Legislature allow such a prayer like this? It is wonderful and please listen to it.
"Corey Musgrave is a lead pastor at New Beginnings Church in Fairfield, Ill. In his prayer of reparation for Illinois' embrace of abortion under nearly all circumstances, Musgrave said the state had "decided to go its own way apart from you," God.

"God, none of our evil actions have been hidden from You," said the pastor. "You see everything," "Lord, You have told us those things which You hate, and among them are hands that shed innocent blood….

"I stand here in this House, in this high place in Illinois, and ask You, O God, creator of Heaven and Earth, if there is anything more innocent than a baby that is being created in the womb?"
What is Wrong with this Meme?
There are no treasonous Republicans in it!
Abba Father's International Fellowship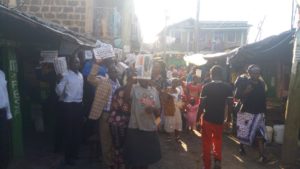 Greetings to you brother  Dave houser  in the name of Jesus Christ! We are so blessed to live in the 21st-Century when technology has made the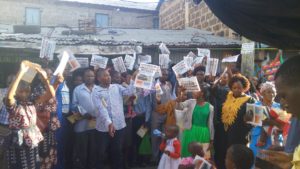 world a neighborhood, where distance no longer matters as far as
interaction and communication is concerned. To enhance communication and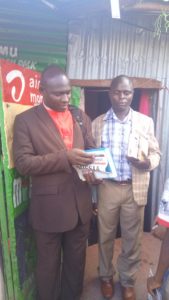 preparation for the great event ahead of us, in mukuru kayaba slums
date are as follows  1 and 2 June 2019  John McTernan will be preaching
and we will be distributing materials of last Trumpet  and broken hearted and when Jesus set you free be free indeed.  That is the  team which is going help us distributing  as we will be preaching  alsoMalawi  mission  dates are as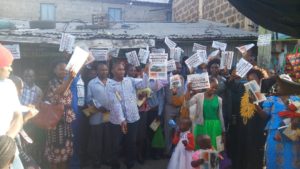 follows  14 to 24 June 2019 pastor John
McTernan  will be preaching about the broken hearted message from Luke
4:18  we invite you all to join us. Yours pst Z
East Africa representative  .
If you like our ministry, please consider making a

donation

to keep us going. May the Holy God of Israel bless you!
Revelation 22:20 He which testifieth these things saith, Surely I come quickly. Amen. Even so, come, Lord Jesus.