NC Lt. Gov to PayPal: If Bathroom Law Protects One Child From Being Molested, It's Worth It
          Verse of the Day
Luke 21:9-11 But when ye shall hear of wars and commotions, be not terrified: for these things must first come to pass; but the end is not by and by. Then said he unto them, Nation shall rise against nation, and kingdom against kingdom: And great earthquakes shall be in divers places, and famines, and pestilences; and fearful sights and great signs shall there be from heaven.
Commentary
Years back, I never thought that in America a law would be needed to protect children and women in restrooms from predators and perverts, but that is now here. America is politically lost as the spiritual power is draining out of the nation. There might be a political victory here and there, but in the long run the battle is lost as God is turning the nation over to reprobates. The reason is that the church refuses to be salt and light. Very few pastors are leading the church in crying out to the Lord in repentance, and for an outpouring of the Holy Spirit. This is why America is in a political and social state of collapse.
Tonight on my radio show, we cry out to the Lord and you are welcome to join us. I feel that there is no blood on my head because for years I warned of what was coming and offered leadership for an outpouring of the Holy Spirit. Very, very few responded to this warning, but I am extremely grateful for all who did respond.
May the Holy God of Israel bless and protect you.
1Peter 1:15,16 But as he which hath called you is holy, so be ye holy in all manner of conversation; Because it is written, Be ye holy; for I am holy.
Hard Left Reprobates
NC Lt. Gov to PayPal: If Bathroom Law Protects One Child From Being Molested, It's Worth It 04/06/16  Finally there's a politician that has the courage to stand up to the reprobates. I do not think that there are many left, but North Carolina has a great governor and lieutenant.governor. Is the day coming when we will need armed guards to protect women and children going into public restrooms? It really does look it as the day is near when men might be attacked like they were in Sodom, just before the Lord destroyed that wicked city. All restraint is now being lifted from the sexually perverse, and America is truly becoming like Sodom.

I use PayPal and might start thinking about finding something else.
"In response to PayPal's decision to not open an operations center in Charlotte, N.C. that would employ 400 people because of the state's new law requiring people to use the bathrooms and locker rooms of their biological gender, Lt. Gov. Dan Forest said if the new law protects one child or one woman "from being molested or assaulted, then it was worth it." He added that despite the job losses, North Carolina does not put "a price tag on the value of our children."

"If our action in keeping men out of women's bathrooms and showers protected the life of just one child or one woman from being molested or assaulted, then it was worth it," said Lt. Gov. Forest in a statement following PayPal's announcement on April 5.

"North Carolina will never put a price tag on the value of our children," he said. "They are precious and priceless."
World War 3
Top Iranian general: Iran preparing for all-out war with the US 04/06/16  Since 1979 Iran has viewed America as the "great satan," and its number-one enemy. They feel that for Shiite Islam to take over the world, the US has to be destroyed, and once that the US is destroyed Israel will soon follow.
Iran has been at war with the US since 1979.
"Iranian Revolutionary Guards Corps (IRGC) Commander Major General Mohammad Ali Jafari has said Iran is preparing for all-out war with the US and its allies, and has vowed Iran will continue advancing and testing its ballistic missile program.
Speaking at a gathering of senior IRGC commanders in Tehran Tuesday, Jafari declared that the US "would not be able to do a damned thing" in the face of Iranian advances, according to official Tasnim news agency.
"For years, we have been building power on the presumption of a widespread war with the US and its allies, and have developed all our capacities and capabilities for decisive victories over such enemies," Jafari said.
The top Iranian general also blasted neighboring Arab states for what he termed as "stupid behavior," in opting to align with Israel and the United States against Iran."
Hard Left – Reprobate Mind

IQ | RACISM and the CONSERVATIVE Video 04/06/16 
Romans 1:21  Because that, when they knew God, they glorified him not as God, neither were thankful; but became vain in their imaginations, and their foolish heart was darkened. (22) Professing themselves to be wise, they became fools,
There is a very subtle agenda by the reprobates that anyone who is conservative in thinking has a low IQ. This is all part of the arrogance of these people.
When dealing with them, when I sense their superior attitude and arrogance, I ask them really difficult questions like how to define a marriage – which they can't. Another really tough question is, when does life begin or is the baby in the womb a human being.
There are very simple questions like this which I ask them, to show them just how dumb they are.
1 Corinthians 1:27  But God hath chosen the foolish things of the world to confound the wise; and God hath chosen the weak things of the world to confound the things which are mighty;
Hard Left – Europe – Islamic Suicide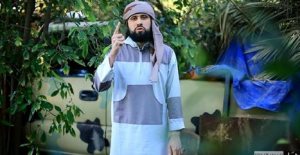 Activating the Sleepers: Islamic State Adopts a New Strategy in Europe 04/06/16  The Europeans, for the most part, have rejected God and especially His prophetic plan for Israel. They are now coming under the full force of Islam as God's judgment for this rebellion.
By all accounts, there are 100's of well trained Jihadists all across Europe and they are ready to die for allah. Europe is at war with Islam, but can't see it as war!
The longer ISIS stands and the more carnage it inflicts on the Europeans, the more Muslims are recruited into the war and terrorism.
"Investigators and intelligence agencies both agree that preparations for the attacks in Brussels must have begun long ago. The Belgian bombs thus heralded a new approach for Islamic State in Europe — one that does not bode well for those trying to prevent acts of terrorism — because the threat is no longer limited to individuals known to the police or already on wanted lists, but also comes from those in the shadows in the second or third rank. Even jihadists who have not yet been identified by officials are now capable of striking.
This approach reflects the one used in IS' main battle grounds of Syria and Iraq. For some time there, unsuspected aggressors, who have been discreetly trained, have infiltrated targeted circles and built up long-term sleeper cells. Or men from regions neighboring a target are recruited to wait and attack at the right moment.
Surprisingly Farsighted
This is a modus operandi that has been employed by terrorists against prominent and often well-defended opponents multiple times — it's how Abu Khalid al Suri, the Syrian emissary for al-Qaida boss Aiman al-Zawahiri, was betrayed by one of his own employees and killed in early 2014 by IS despite all possible protective measures being taken at his top secret hideout."
Financial Armageddon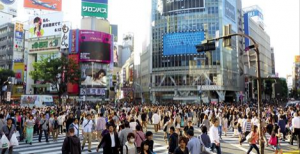 Watch Japan – For All Is Not Well In The Land Of The Rising Sun 04/06/16  This is a very good article about the financial condition of Japan. The world's third largest economy is in meltdown with no way to stop it. Everything that has been attempted so far only has added to the enormous debt of this nation. Japan is dying because its population is shrinking from abortion and no children.
"And of course the economic fundamentals in Japan continue to deteriorate as well. GDP growth has been negative for two out of the last three quarters, Japanese industrial production just experienced the largest one month decline that we have seen since the tsunami of 2011, and business sentiment has sunk to a three-year low.
The third largest economy on the entire planet is in a comatose state at this point, and Japanese authorities have been throwing everything but the kitchen sink at it in an attempt to revive it. Government stimulus programs have pushed the debt-to-GDP ratio to 229 percent, and the quantitative easing that the Bank of Japan has been engaged in has made the Federal Reserve look timid by comparison.
But none of those extraordinary measures has been successful in stimulating the Japanese economy, so now the Bank of Japan has been been trying negative interest rates. Unfortunately, these negative rates are also having some unintended consequences. According to the Wall Street Journal, the negative interest rate program is putting additional stress on the Japanese financial sector…
The Bank of Japan started imposing a minus 0.1% rate on some deposits held by commercial banks in February, meaning that those banks now have to pay a small fee when they add to their money parked at the central bank. The financial sector has suffered amid worries that banks can't pass on negative interest rate to their depositors and therefore will take a hit to their profits."
Obadiah 1:8  Shall I not in that day, saith the Lord, even destroy the wise men out of Edom, and understanding out of the mount of Esau?